Everyone loves FREE. We've seen conversion rates double and even triple when free shipping or a free giveaway like an eBook are used as incentives. OptiMonk gives you everything you need to get your offer in front of your visitors. It's up to you to get your visitors to say "Yes!".
Offering your visitors a free giveaway is one of the best ways to get them to say "Yes!". It doesn't have to cost you a lot of time or money either. A free eBook or white paper can be written in a few hours and goes a long way to show your visitors that you value them. In return, they will reward you by signing up for your list or completing their purchase.
You know what works best for your visitors. These giveaways are listed in no particular order. Try the approach that you think will work best for your visitors. Measure your results and see what works. Whether it's a free eBook or a trial subscription, give people something and they will reward you in turn, maybe double!
So what are the best giveaways?
1. Ebooks, guides, white papers
Ebooks, guides, and white papers are great giveaways. You get a chance to showcase your knowledge and establish yourself as a trusted voice in your industry. Your visitors get something free and some useful knowledge that they'll be grateful for.
An eBook can be an article from your blog that you expand on with content and interviews. You can see what products your customers are buying most often and write a product-buying guide to help them choose the right model.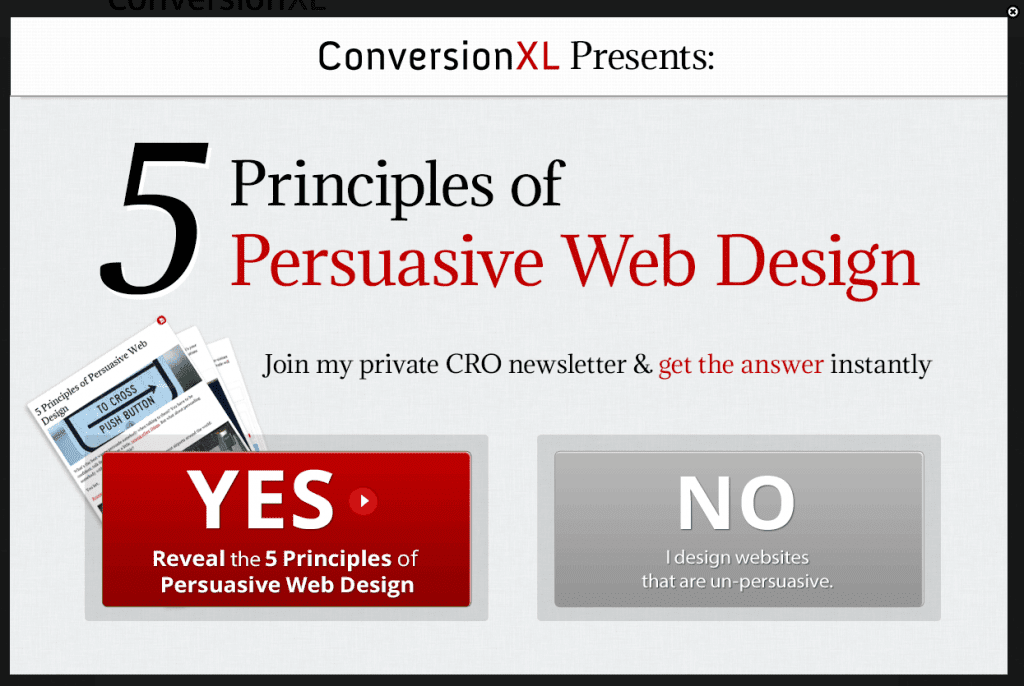 The great thing about eBooks is that they don't require a lot of your time or effort to distribute once they are written. You don't incur any additional staff costs. Of course, when the offer of a free eBook convinces someone to make a purchase on your site, you might have more orders to handle!
It's fair that people want to know how your service works before they pay to use it. That's why we offer a free trial here at OptiMonk. We're really proud of the interface we've built, and we put a lot of effort into it. We know that visitors to our site want to be sure it's the right fit before they signup and that's ok!
Give your visitors a free trial, to your newsletter, or to your service. Even when these visitors don't signup, you'll get feedback and improve your service. It's a win-win.
For ecommerce sites with products, a free sample gives your customers a chance to test your product. How will they know if they like the smell of the lotion? Will the color match their sofa?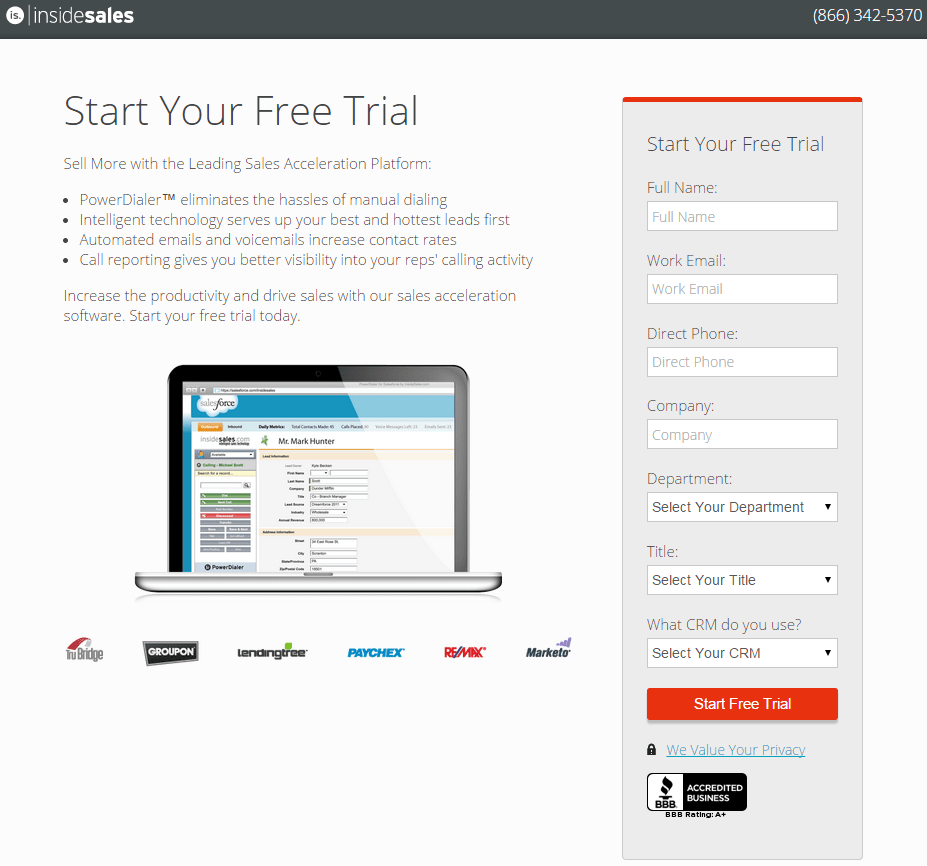 Offering a free trial or free sample shows that you stand behind your product and gives visitors a strong reason to signup to your email list or start using your service.
When you can't offer your products or services for free, see whether you can offer free shipping or a discount. It may sound silly, and whether or not we like to admit it, we all love discounts for first-time buyers. It makes us feel valued.
For people comparing apples to apples, a discount might mean the price difference that puts your product lower than someone else's. We're not suggesting you should price match your products or services with your discounts, that could take a lot of time. The thinking here is that a discount, whether it brings the price on par with the market or not, gives the strong impression of getting more value for the dollar.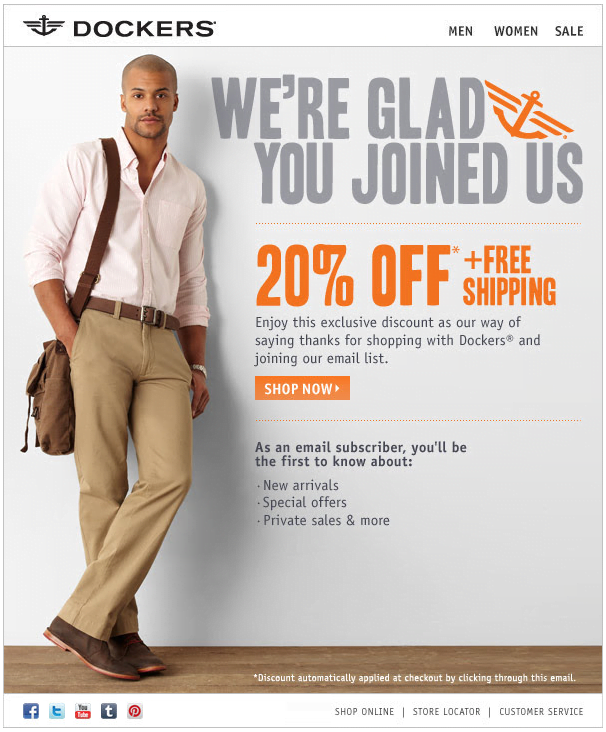 There have been plenty of studies on free shipping. This one's a no-brainer. For ecommerce site owners, unless you are shipping your items freight, you should have some offer that includes free shipping. Putting this discount in your OptiMonk popups is a great way to surprise your visitors with something nice that will convince them to make a purchase.
When people leave your site, they may not have found the information they were looking for. Perhaps they didn't have the experience on your site that would lead them to make a purchase or signup for your service or list.
Whether you're military personnel, survivalist, trekker or even a hiker, you can better understand the importance of a tactical backpack. Lots of lists with the best bags and backpacks for bugging in, bugging out, and other survival scenarios. Plus, the best ones for women, children and dogs.
We reviewed the best emergency go bags https://rotorm.com/best-survival-bag/ to help you survive a disaster. Whether you're looking for the perfect outdoor-ready survival bag or everyday carry pack, finding the right tactical backpack can maximize your storage space. Maybe they didn't "connect" with your business or your brand.
Well-written and detailed blog posts are a great giveaway. They help your visitors by giving them more information about your service and how to get the most benefit from your service.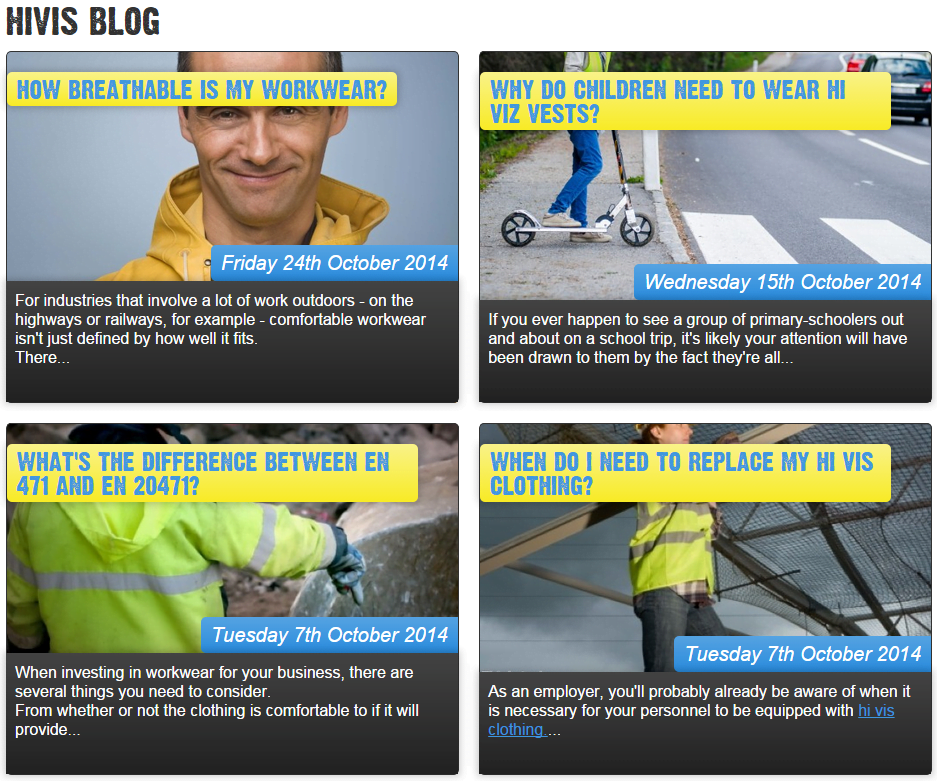 Blog posts also offer your visitors an opportunity to connect with you and your company on a more personal level. Often people, even in the digital age, or, especially in the digital age, want to know that they're dealing with real live people.
That's part of why we designed OptiMonk's brand to have a sense of humor. We want people to know that we're real people who laugh, cry, work hard, and have fun too! A good blog is a mix of relevant information for your visitors, perspectives on your industry, and a touch of personality.
Perhaps the only thing people love more than FREE is the possibility that they might WIN something free! Contests get people excited about your brand and your products.
Timing contests with special events is a great way to get people to associate your brand with an upcoming holiday or cultural event. Contests give your visitors a reason to check back on your site and check their email for updates.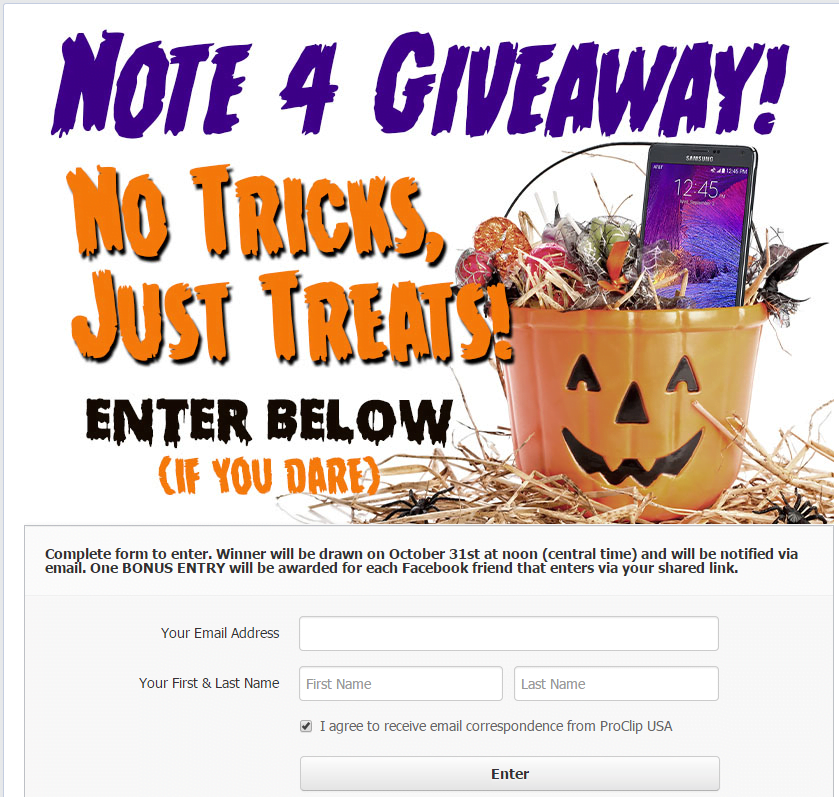 Throughout the contest you are marketing to your visitors and they are excited for the chance to win a free giveaway. This excitement often leads to a purchase even for people who don't win the contest.
Here at OptiMonk, we time your popups so they don't interrupt your website visitors and you get one more chance to convince them to signup or make a purchase. Using one of these 5 giveaways for your popups will help you capture more leads and increase your conversion rates.
You know your visitors best—choose which giveaway makes the most sense for your audience. And…have fun! A blog and a contest are both great ways to express the personality of your business and your brand.
(Note: Have you heard of OptiMonk? It's a powerful onsite messaging solution that helps you convert up to 15% of abandoning visitors to sales and leads. Give it a try – click here to create a free OptiMonk account now.)