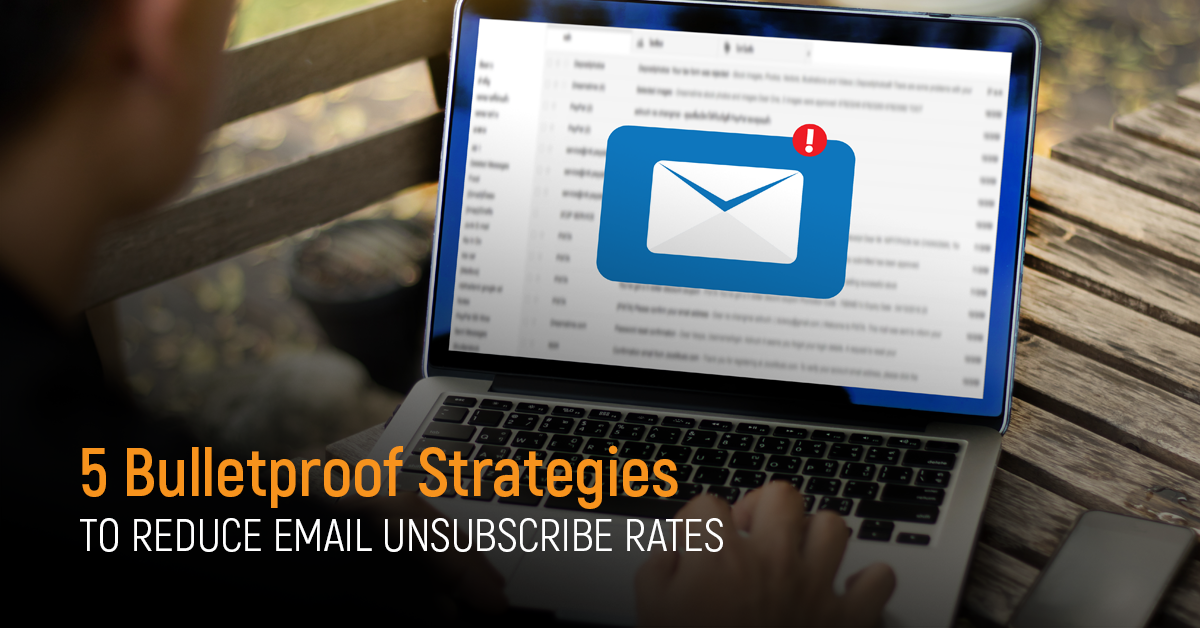 Marketing is among the key pillars of every business to hold the entire enterprise and keep it running. Among the various marketing methodologies, email is still the most effective and famous among the marketers for bringing qualified leads to the website.
One of the major reasons email marketing is considered effective is because it reaches out to the subscribers, who are either buyers or stakeholders, who are already interested in the store items. Here, the subscribers are mentioned as stakeholders in the sense that they are concerned about news and updates from the website. So, converting them to buyers or repeat customers is easier than the visitors who have interacted with your website for the first time. They share personal email and want you to drop emails, but they have their rules and limitations as well.
Being a merchant or marketer, you need to be cautious in your marketing campaigns for not penetration their personal inboxes with too many promotional emails; else they always have the power to unsubscribe and enjoy their privacy.
Following are the 5 bulletproof strategies that can help you effectively reduce the email unsubscribe rates.
1. Drop Useful Content
The email subscribers expect great content from your website that is unique in the sense of product offers, and discount deals, etc. sending them emails with the information they already know may annoy them. They may stop reading or even opening your emails, which may lead them to unsubscribe the list.
The usefulness of email content is defined by the nature of your business. If you are running a blog or magazine, the users are most likely to expect latest articles and stories that are not available on other websites. Even if content similar to your website is already published, try to mold the news according to your audiences. For example, there are hundreds of websites that are reporting financial news, but you can highlight the investment part, foreign reserve section, or analyze stock exchange according to your users' interest.
In the same way, the users of an eCommerce website may feel excited to read your emails if there is a flash sale, clearing, new product, or advancements in the currently listed store items. If you keep on sending them the boring emails of the same products again and again, they are more prone to unsubscribe.
2. Be Consistent While Interacting With Your Subscribers
Consistency is the key to keeping your subscribers active and engaged, but there is a limit on its frequency. The users expect a limited number of updates a week or a month. They surely expect an update once from a magazine, so that they can catch up and review news stories of the entire week. Failing to send them an email after an adequate interval or sending too many emails may result in losing a valued subscriber either a potential or repeat customer.
The email marketing works perfectly fine when you define a frequency and keeping it consistent according to the nature of your business. You can communicate the frequency of email messages right when they are signing up for the updates so that they expect it according to your schedule. You might have observed that various job portal websites keep sending you job suggestions on a daily basis or alternate days, so that the individuals can review the opportunities and personal grooming seminars regularly.
3. Reach Out To Users At A Favorable Time
The internet users have their preferences and priorities in reading emails. In most of the busiest days of the week, they tend not to read an email in detail. The weekend is surely not among the preferable days to drop an email to your subscribers as they want to spend time with their loved ones.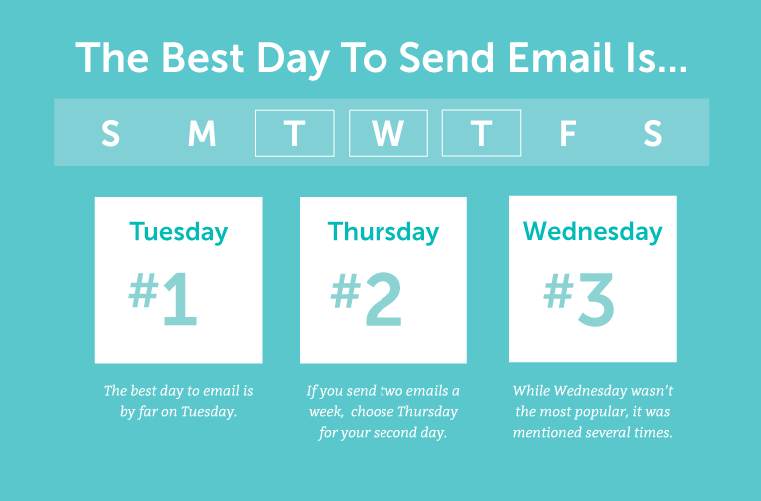 Monday, the day after the weekend, is also among the annoying one as the professionals have a lot of tasks to pursue from the last week. And, then comes the favorable days that are the mid days of the week. By the time you decide a day to send out email updates, make sure your target users are usually free to check the emails. It is recommended to send emails early in the morning and as close to 9 am as possible, so that the user finds your email at the top of his inbox messages.
4. Award Your Subscribers With Discounts And Amazing Deals
One of the core reasons that a user subscribe to updates is to avail deals and discounts before anyone else grabs it. They do expect discounts from brands, manufacturers, or service providers they like the most. In general, the merchants believe in sharing a part of their profit with customers in terms of discounts, free gifts, vouchers, and coupons.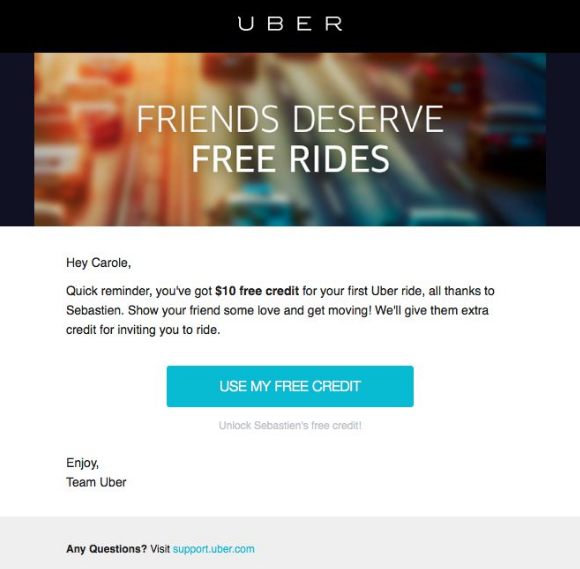 But, there is a limit to offering discounts and rebates. Doing it frequently may affect the prestige of your brand. Your emails may lose the influence of communicating the discounts are authentic. It gives the impression that you either promote low-quality products, the store items are priced higher, or you are not making sales. Add value to your deals by making it impressively unique and consistent, but not too frequent.
5. Create Lists Of Subscribers According To Their Interest
The common interest of every subscriber is to get news and updates from a website. But, some of them are keen to know specifically about a brand or product they would like to follow. Sending them general emails about the rest of the products may annoy or make them unsubscribe. One of the effective strategies for dealing such issues is to create multiple lists of email subscribers that are based on their interest.
Let's imagine, you subscribe to a retail outlet, but you are specifically concerned about men's jeans and leather jackets. But, every time the store sends you a brochure type email of all the products general to men. Would you like to open their email again or want another such email to your inbox? Surely, a no. Such types of marketing emails are instantly marked as spam or flag.
Conclusion
Growing a list of subscribers needs to start from the very first day of your business or blog, you need to maintain them as well. They expect timely interaction, discounts, and offers as the holiday season begins. Because, if everyone is offering discounts why not you? This is the reason they expect giveaways. In addition to the discount, you can try other bulletproof strategies discussed in this post. You can mold them according to the nature of your business and subscribers to make them stay on the list and not to even think of unsubscribing.
About the author
Asad Ali is a seasoned digital marketer with a work experience of more than 7 years in serving the eCommerce and web design industries. His expertise in implementing purposeful marketing strategies has allowed him to work for some of the noble companies including GO-Gulf Dubai that is a premium web design company. You can reach him on Linkedin.