Everyone loves free stuff, and everyone also loves the excitement of a contest. When you put these two ideas together in the context of ecommerce, you get the giveaway contest!
There are lots of different ways to do promotional giveaways. In fact, you don't always have to use the contest format—sometimes everyone can be a lucky winner.
Giveaways have many benefits and you can accomplish lots of different goals using them. Onsite giveaways can help you generate leads and increase sales, while social media giveaways are a great way to build brand awareness, drive engagement, and get people talking.
In this article, we'll share giveaway ideas to use on your own website and on social media platforms. Let's get right into it!
4 best giveaways to capture more leads
When you host giveaways on your website, you'll typically want to offer attention-grabbing prizes like a coupon code or a promotional product.
Usually, all visitors need to do to take part in an onsite giveaway is become email subscribers.
If one of your ecommerce goals is to capture more leads and email subscribers on your website, then these giveaway ideas will be perfect for you!
1. Ebook, guide, or white paper
Ebooks, guides, and white papers can all make great giveaway prizes, allowing you to establish your brand as a trusted voice in your industry. 
Website visitors who are early in the sales funnel often need more information before they decide to make a purchase, and offering useful knowledge in the form of resources like these can be a great move.
An ebook can be an expansion of a blog post, which you can promote as a "content upgrade." This works well because it offers your blog readers more in-depth content about a topic you already know they're interested in.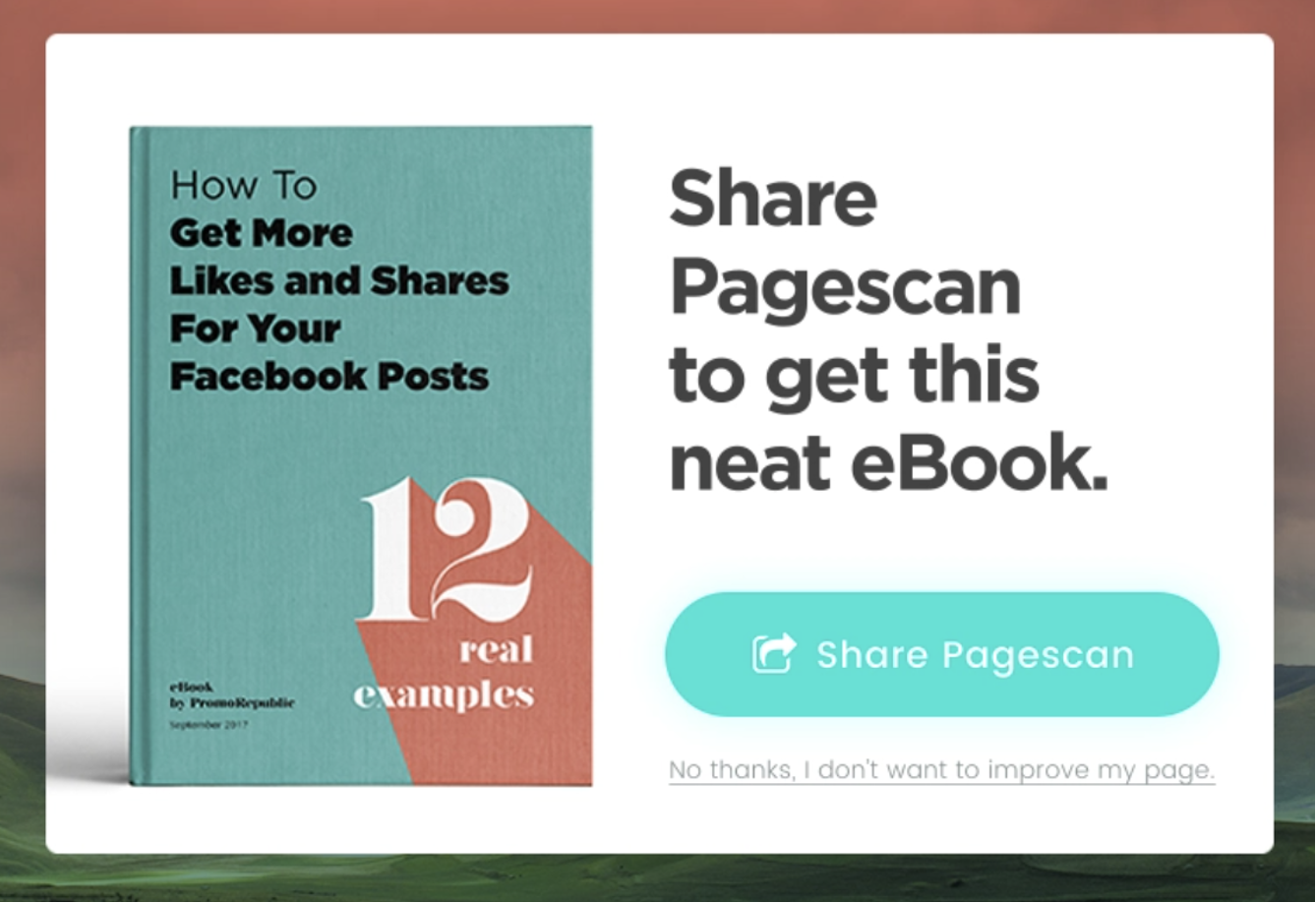 One benefit of ebooks is that once you put in the initial effort of writing them, you don't have to devote a lot of time to them afterwards. Of course, when the offer of a free ebook convinces someone to make a purchase on your site, that's great bonus value!
These popup templates are perfect to promote your content upgrades and ebooks:
2. Free trial or sample
Customers are always interested in trying out products, services, or software before spending money on them.
Giving away a free sample shows that you stand behind your product. Even a small sample or a trial with an end date gives visitors a strong reason to sign up for your email list or start using your service.
This strategy is especially important for SaaS businesses, since it's one of the main ways for them to capture leads: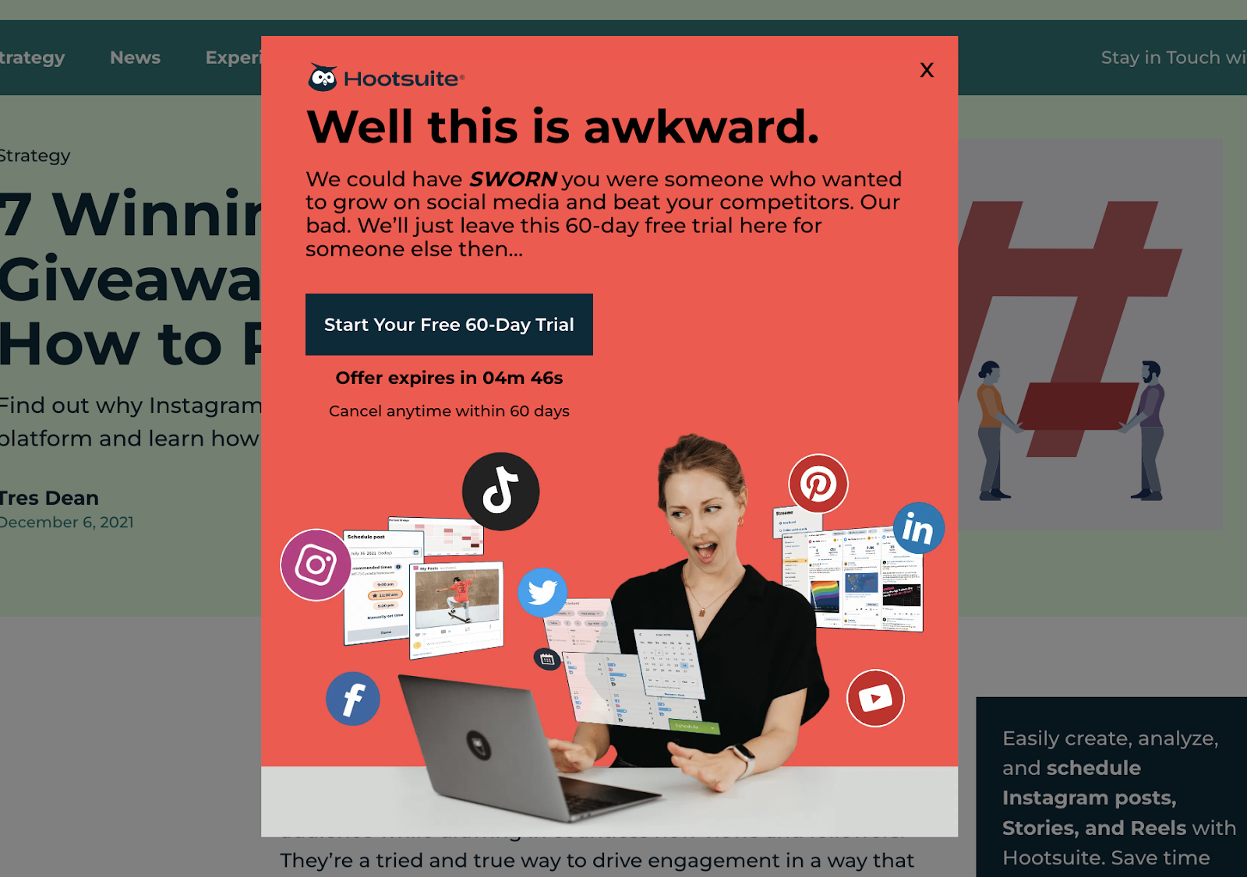 However, many ecommerce sites can also use a version of this strategy by sending out small samples of their product. This solves one of the main challenges faced by ecommerce stores: customers can't touch or see the items they're thinking about buying in person before making a decision.
It's a good idea to heavily promote an offer like this using its own landing page or with a popup.
3. Discount
Many ecommerce businesses can't afford to ship out samples completely free. Another version of this giveaway idea is to offer a discount for first-time buyers. We all love discounts, and most people are used to providing their email address in exchange for them.
If potential customers are comparing your products to one of your competitors, offering a discount can give you a major advantage.
There are a number of ways to create a discount giveaway. You can offer a simple percentage discount, use a buy-one-get-one-free offer, or promise a mystery discount like BOOM! does: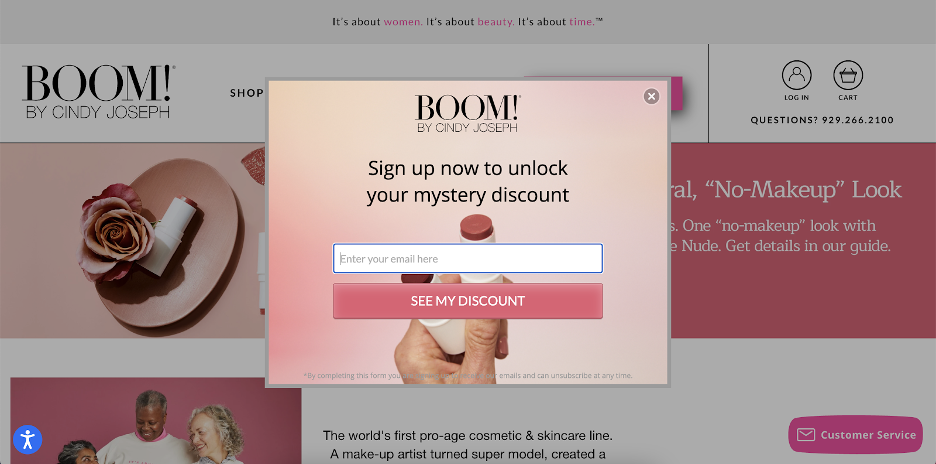 You can also offer free shipping instead of a discount on your product. Shipping costs are one of the biggest barriers to making a purchase online, so offering free shipping to your potential customers is a no-brainer.
Also, placing a discount QR Code on your shipped product will encourage the customer to buy from you again. Creating them with the best QR Code generator will help you get QR Codes that are secure and trackable.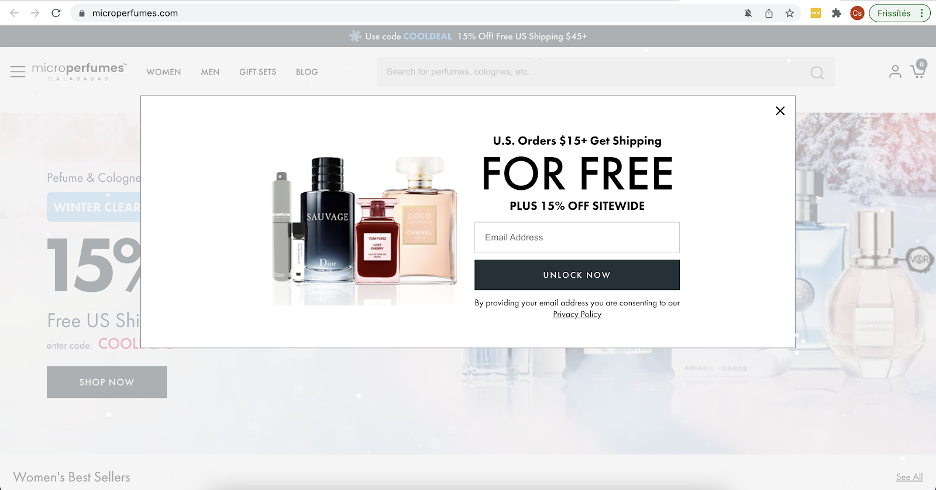 Get started with these pre-made templates if you'd like to promote a discount:
4. Contest
Contests get people excited about your brand and your products. Everyone wants to try their luck, and once you've run a few contests your customers will likely get into the habit of checking your website for the next giveaway!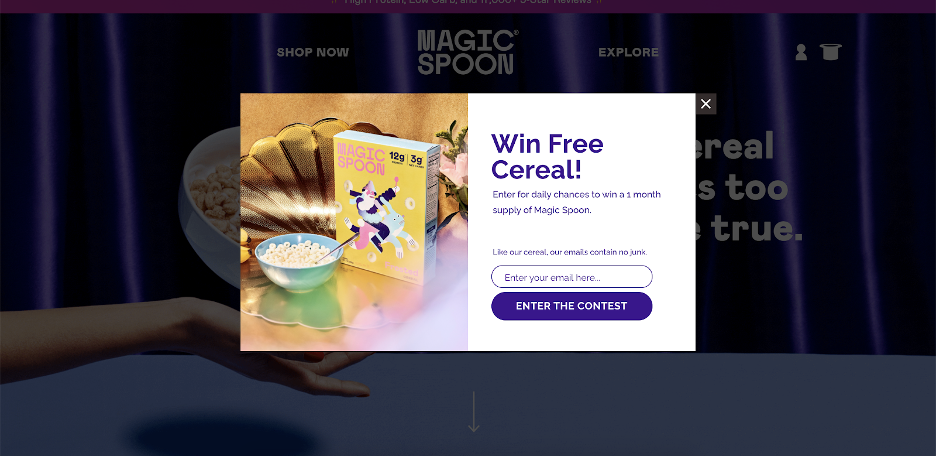 Running contests around the holidays or other special events is a great way to get your potential and existing customers to think about your brand as a gift solution.
Throughout the duration of the contest, you'll constantly market yourself to visitors and get them pumped about the chance to win a free giveaway. This level of marketing often motivates people to make a purchase even if they don't win the contest.
Social media and Instagram giveaways can be extremely effective. These are great platforms to run giveaways and engage with your target audience, from branded hashtag contests to Instagram stories…
Let's check out 5 of the best social media giveaway ideas!
1. Like and/or comment to win
Asking your followers to like and/or comment on a post to enter a contest is probably the most popular Instagram giveaway idea. You can also ask customers to use a branded hashtag in their comments for the chance to win a free gift.
This method works well because it's convenient for people to enter and drives a lot of social media engagement. Additionally, the list of customers' social media accounts makes it really easy for you to keep track of everything. Win-win.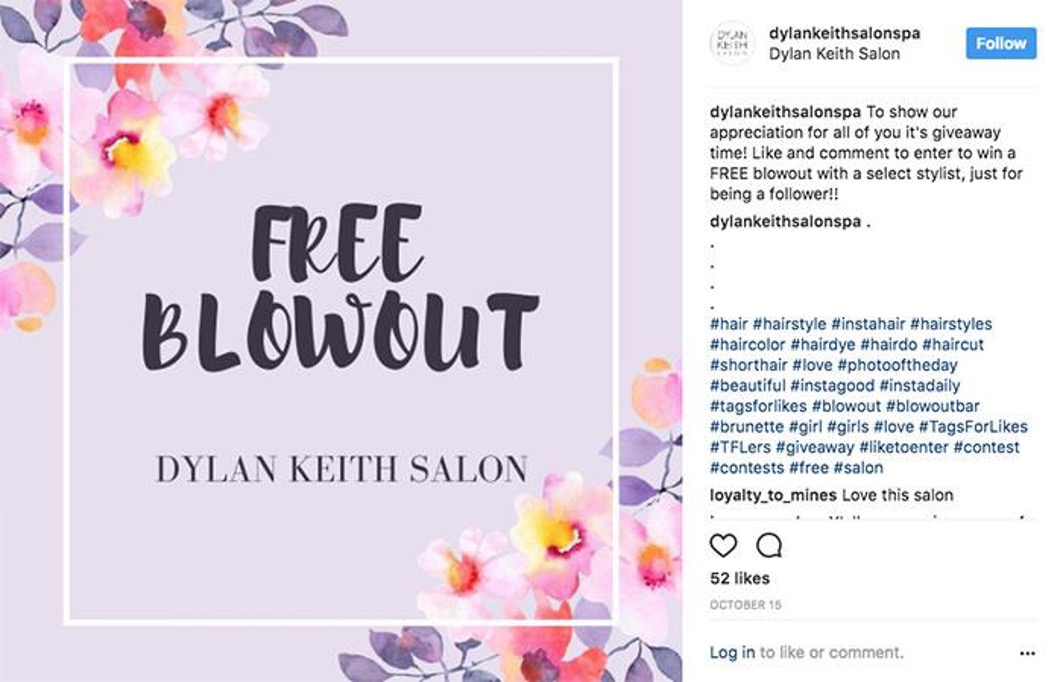 2. Tag a friend
"Tag a Friend" is another trendy format for running a social media giveaway, and it's especially popular as an Instagram giveaway.
To enter your contest, your followers have to tag one or more friends in a comment. This helps generate brand awareness as more people get tagged on your contest post. You'll probably get lots of new followers as a result of this social media giveaway idea.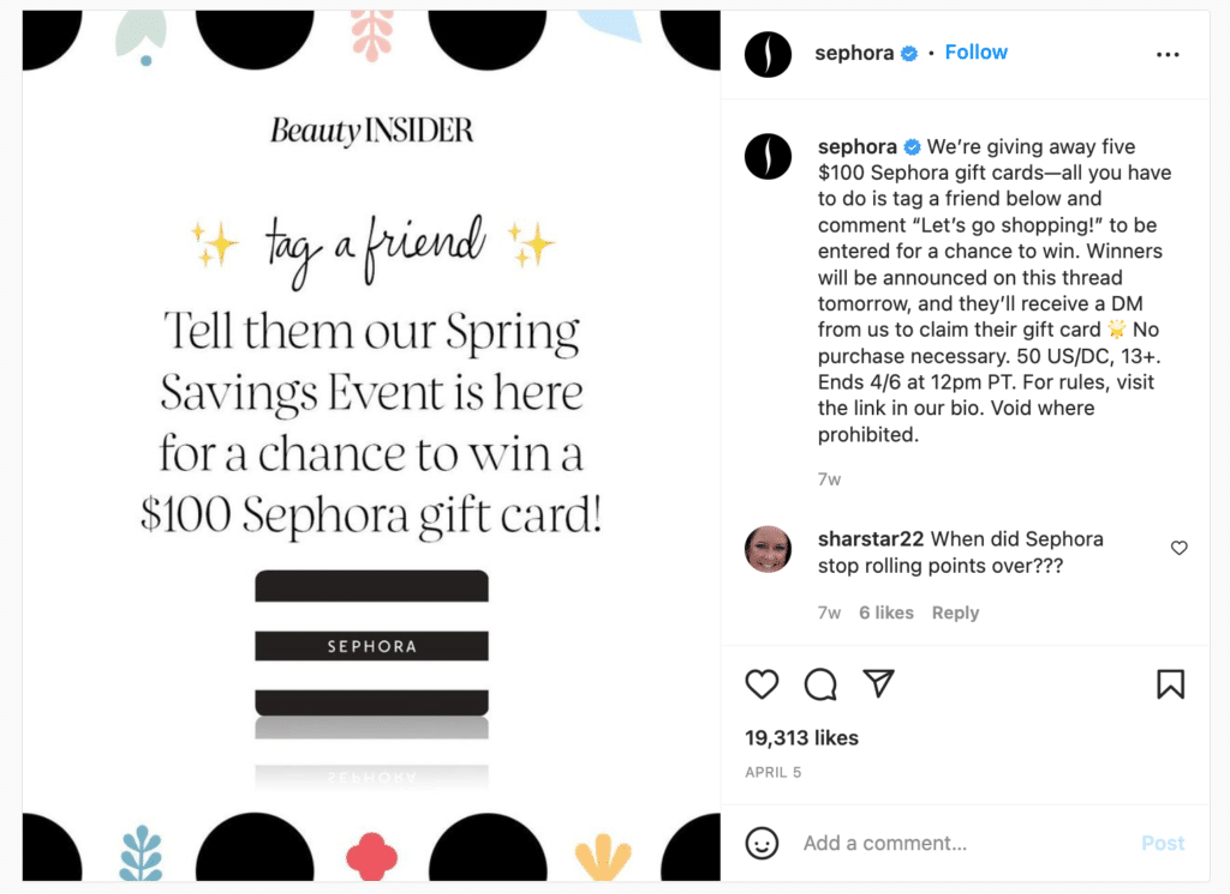 3. Share this post
This type of social media giveaway requires your followers to share your post. This is a simple tactic, but it's extremely powerful.
When a customer shares a post, all of their followers will see it, which can mean huge impression numbers on your post. This kind of exposure puts a lot of eyes on your brand.
4. Photo caption contest
Photo caption contests are a really fun way of generating more engagement on your social media platforms.
The idea behind a photo caption contest is that you ask your followers to add the perfect caption to a picture you post. It's a great chance for your customers to use their creativity, and you'll be surprised at the gems they come up with! 
You can either decide the winner yourself or ask your followers to like their favorite caption.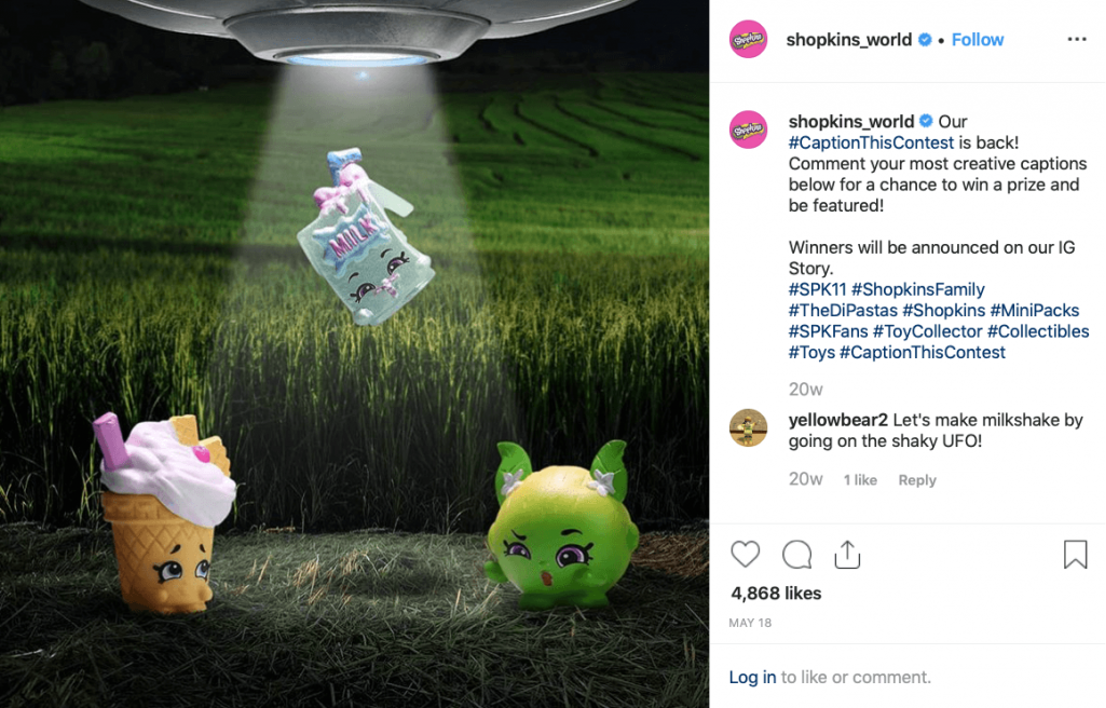 5. Referral contest
Referral contests are similar to "Tag a Friend" contests, but they tend to happen outside social media platforms. In a referral contest, customers give their friends and family members a unique code to use when they make purchases. The referrer gets free tickets or entries for the giveaway each time their code is redeemed.
This type of contest helps you spread the word about your giveaway and brand, and gives your loyal customers a really strong incentive to promote your brand. 
Check out the example below, where the company says the big prize ($2,000 cash) will go to the customer whose referrals bring in the highest total order value!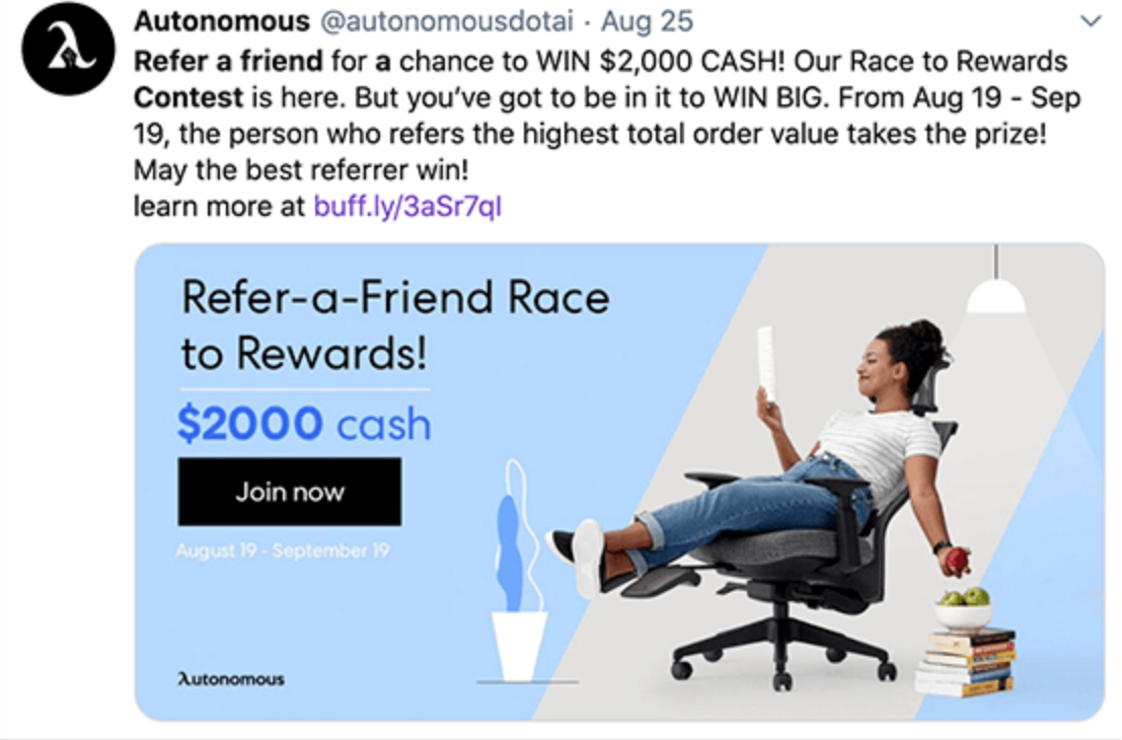 We've gone over 9 different website and social media giveaway ideas that can help you generate leads, boost sales, and increase your social media presence. When a business offers giveaways, it shows their customers that they're a fun, accessible brand.
You know your audience best, so choose which giveaway idea makes the most sense for them. And have fun! Giveaways are a great way to express the personality of your business and your brand.
Do you have even more ideas for creative giveaway contests? Let us know in the comments.