Popups can be a powerful tool when they're used the right way. An effective popup will speak to your individual visitors and help monetize your traffic.
But what is a popup anyway, and why use them in your ecommerce store? That's what we're here to help you with!
Would you like to see more ecommerce popup examples? Get our free swipe file and get inspired by 37 examples that help to monetize traffic. 
Why use popups in your ecommerce store?
A popup is a form of online marketing that pops up with a secondary message based on the behavior of the visitors, e.g. when a visitor clicks on a particular page of your website, or when there is exit intent or a set time of visitor inactivity. 
Unfortunately, popups have gotten a bad rep. We've all seen those annoying popups that appear immediately without any personalization and make us go for the back button. These are the popups you want to avoid because they scare away the visitor. 
A well-placed and useful popup will speak to your visitors in a meaningful way. They can help your business sales increase through monetizing traffic, addressing cart abandonment, and growing your valuable email newsletter subscription list. That's a win for everyone, but it takes some skill to do it like a pro.
How to use popups the right way
There's a proper and an improper way to use ecommerce popups in order to monetize web traffic. 
Dos:
Well-timed: A well-timed popup, using predictive customer behavior will be the ace up your sleeve. We suggest waiting at least 10 seconds before displaying a popup to a new visitor.
Keep your popup on-brand: There's nothing worse than a popup that feels out of place with your business brand. Think imagery, language, and even color palate. 
It's all about the language: Empathize and emphasize your understanding of their challenges—walk with them as a partner, not as a business trying to make a buck.
Images always work: You have less than 6 seconds to capture a client's attention. Images can evoke emotions and deliver a message quicker than it takes to read a one-liner message.
Don'ts:
Entry popups: While there are always exceptions, entry popups are usually annoying. They can irritate a new visitor who is just learning about your business. They don't want to form a commitment when they don't even know who you are yet. 
Irrelevant popups: If you have a visitor who wants to learn more about your products, don't offer an immediate sales popup. Offer them good info in exchange for a newsletter subscription or display a quiz that helps them find the right product for their problems. That way, you can earn their trust while simultaneously building your brand authority.  
Multiple popups in one session: Having multiple popups in one session can feel intrusive, and will deter visitors from hiring your services or purchasing your products. 
So, what popups will be highly effective to monetize your ecommerce traffic? Here are our top 7 effective popups.
7 effective popups every ecommerce store needs to monetize traffic
1. Offer a discount in exchange for newsletter subscriptions
A newsletter is an effective marketing tool that keeps your clientele informed and your brand relevant. Not only that, but newsletters encourage visitors to return to your site. 
A well-placed and visually appealing popup that offers discounts on a first purchase in exchange for an email address is a great way to encourage visitors to sign up for your email list. 
You can also offer free ebooks in exchange for signing up for your email list. A lot of visitors are looking for valuable information and ebooks are perfect for that purpose. 
And hey, who doesn't want free stuff?
Displaying this type of popup on exit intent for new visitors who haven't subscribed yet, is an effective way to prevent site abandonment and reduce bounce rate. Timing is also important; it's best to wait at least 10 seconds before popup activation. 
Displaying a teaser is also a great way to spark interest and encourage your visitors to sign up for your newsletter. Displaying the teaser either right before the popup or right after the popup is closed—increases visitor action.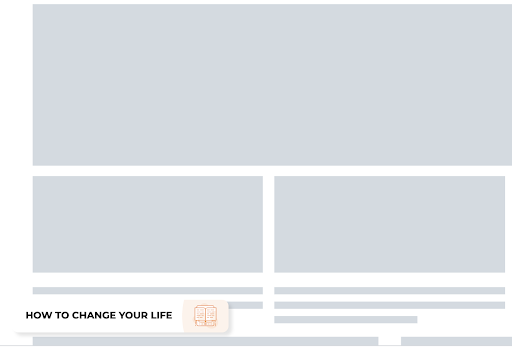 2. Promote seasonal offers
Seasonal sales are popular because they not only invite past customers back to your business but also serve to introduce yourself to new prospects. 
Many retailers see a spike in sales during end-of-year holidays, sometimes even making up a large percentage of their annual revenue. That's something to take advantage of.
Seasonal offers can also mirror other offers, such as new customer discounts, free downloads, and exclusive member access.  
An effective seasonal popup will work for returning visitors and should have a timed trigger of approximately 10 seconds and on exit intent. Before then, it might deter your visitors and increase the bounce rate.
3. Display free shipping conditions to increase the average order value
People are shopping online now more than ever, with over $861 billion spent online in 2019 in the US alone. And online shopping means shipping costs.
Ecommerce entrepreneurs can absorb the cost of shipping at a certain threshold, which is savings that can be passed directly to their customers. While still increasing business revenue.
Not only that, free shipping presents a sense of urgency for the customers. And there's no better way to show this than through sticky bars.
Displaying this sticky bar to visitors who have already shown interest in items or added something to their cart, will help them make the final decision to purchase.
It's also a vetted method for increasing the average order value.
4. Highlight trending products for abandoning visitors
With fast-paced commerce influenced by social media, entrepreneurs are always looking for ways to improve their products and services, or add new ones. 
Popups are a great addition to a marketing campaign that highlights trending products and services. 
The timing of this popup can work in your favor. Activating it upon visitor exit intent when visitors are on your product page will keep their interest.
5. Prevent cart abandonment by offering time-limited deals
Cart abandonment is when visitors place items in their cart, then leave the cart without purchasing. This is one of the biggest challenges for every ecommerce store.
A popup offering a one-time discount or free shipping when visitors who have at least one product in the cart show signs of exit intent, nudges visitors to finish the purchase.
6. Remind returning customers where they left off
Your customers are busy, and they're bombarded with so much information and text that keeping it all in their minds is a challenge.
That's where a popup can help. Displaying a popup to remind your returning visitors where they left off is like a bookmark in a really long book. It also says to your customers, "we remember you!", and everyone likes that feeling. It's like a personal shopping experience.
7. Promote a post-purchase discount in exchange for feedback
There is no better expert on your customer experience than your customers. Their opinion is valuable and can be an invaluable resource for your continual growth. 
A feedback popup is one tool you can use to improve your business. But it's important to recognize both successful and unsuccessful customer experiences.
If a visitor doesn't end up purchasing, offering a simple popup that asks for their quick feedback can help you improve your customer shopping experience. 
Remember, both positive and negative feedback is useful. You need to know what you are doing right just as much as when you're missing the mark.
Creating the perfect, individualized shopping experience is key to building a business with brand authority and loyalty to withstand the vastly changing ecommerce market. But to monetize traffic, you don't need to start from scratch. 
OptiMonk has a vast library of popup templates, so you can get back to doing what you love to do: helping your customers and watching your business grow. 
Want to find out more about what OptiMonk can do for your business? Create a free account today.