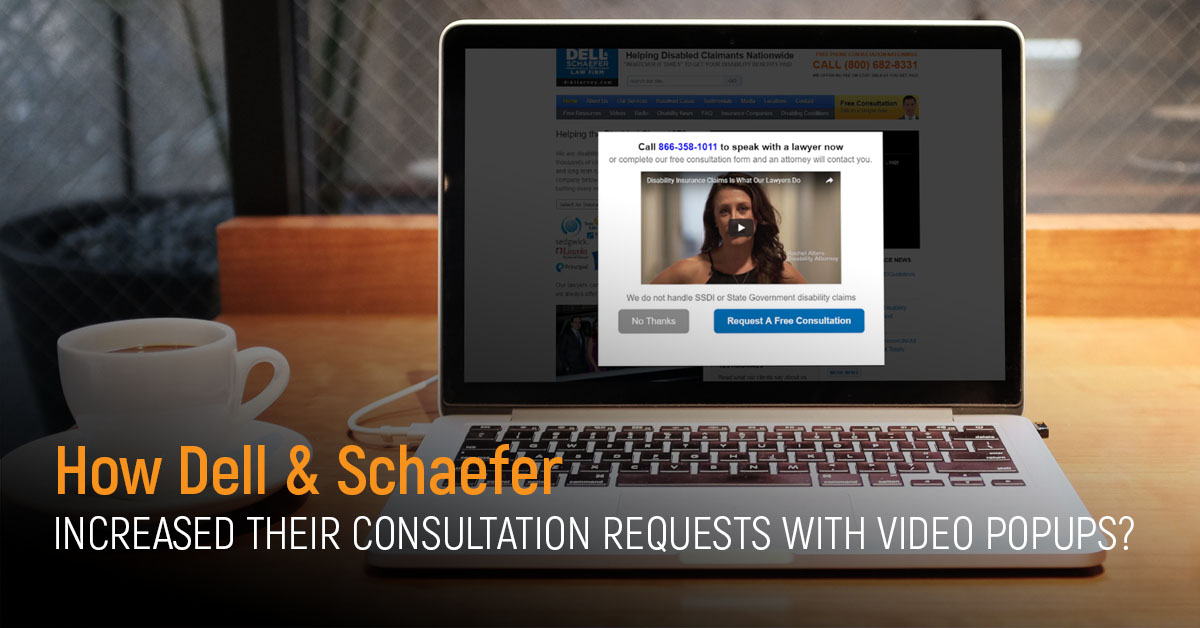 When a visitor arrives to a website, it is essential that they can easily understand what we sell – let that be a product or a service. If we show them long and boring product descriptions, they won't read them but will rather leave the site without taking any action.
Therefore, it is essential to present the product that we sell in a way that our visitors will understand it right away when arriving to our page.
With plenty of options for lawyers and law firms to market themselves, video and specialized SEO for attorneys is going to be one of the most effective.
Video editing tools are becoming extremely easy to use, making presenting products through a short video a good choice when it comes to getting our visitors understand our product better.
Why? Because:
it's easy to understand and by visualizing the product you sell, you save time for your visitor which they will be thankful for
it's more personal than a product description – especially if you, as the member of the business is introduced on the video as well.
it is able to present the product from different perspectives which will make easier for visitors to understand it

'The same principles apply if this product is family law firm software or if you are promoting legal services. An audience wants to be shown a product rather than just be told about it – so think about how to tell your story visually.
Dell & Schaefer law firm also realized the potential in using a video to present the service they are providing. They placed an introduction video on their campaign where they introduced the firm and its lawyers and they connected it with a free consultation form.
With the help of the video campaign, they created a short, two minute promotional video in which they introduced their business and explained in short what they are doing at lawyers at Dell & Schaefer law firm in the field of disability insurance. Their ultimate goal was to persuade their visitors to contact them immediately after arriving to the website: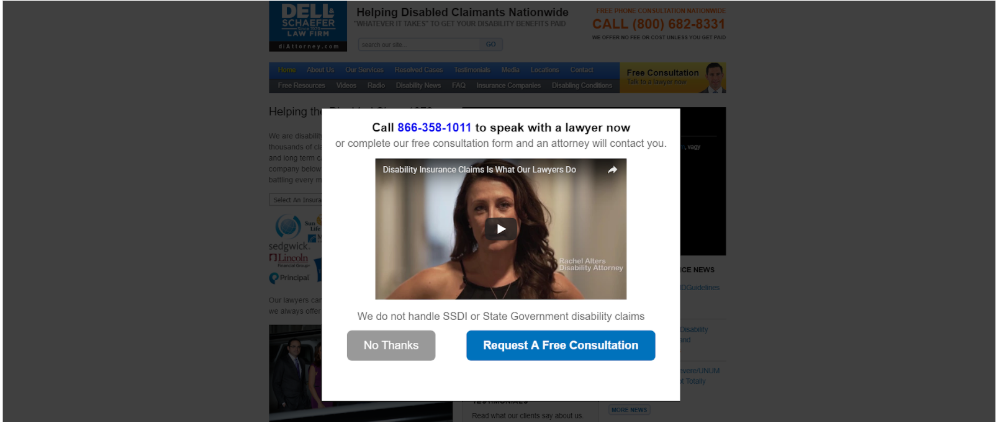 Once someone clicked on the "Request A Free Consultation" button, they were directed to a Signup form via which they were able to sign up for a free consultation.
The results speak for themselves: they have managed to reach a 9.76% conversion rate out of 134,174 impressions. Now, let's see who they are and how they achieved these beautiful results.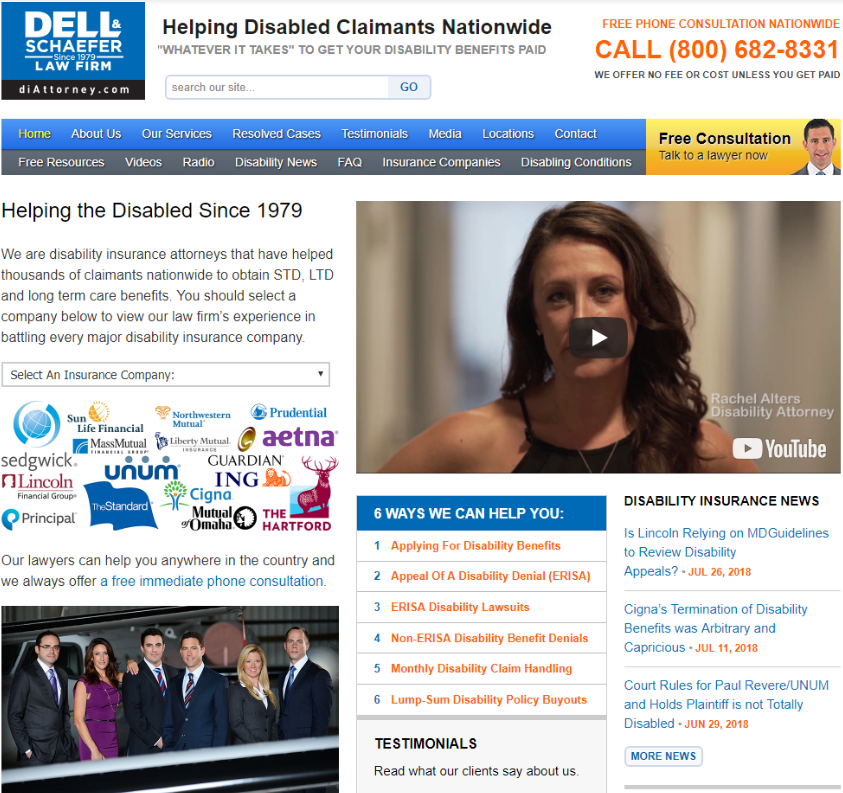 The disability insurance lawyers at Dell & Schaefer law firm focus exclusively on short term disability benefits, long term-disability benefits and life insurance claim denials.

They help claimants at all stages of a claim procedure from the application process, claim handling, ERISA appeals, and lawsuits in any federal or state court nationwide, except of SSDI Claims. They have a national reputation in the field of disability insurance law and they have received the highest level of recognition from the nation's leading legal peer review services.
We interviewed Dell & Schaefer's Marketing Director who spoke about their success story.
First of all, thank you very much for sharing your story with us and our readers. Can you please tell us who your target audience is?
Individuals needing assistance with a purchased disability insurance policy.
What were the obstacles you faced before getting involved in conversion rate optimization?
Visitors were not converting, they were just filling out a form fill, that was it.
Where did you hear about OptiMonk?
A trade show in Vegas.
That's very nice. And What were the best advantages you discovered about OptiMonk?
It is easy to install and to change the look of the pop ups. We also used A/B test to see which pop up version converted better.
Let's take a break here and let's have a look on how Dell & Schaefer used A/B testing to decide which version of their campaign converted the best.
They created 5 versions of the popup presented above. The various elements of the campaign were modified as follows:
Version A: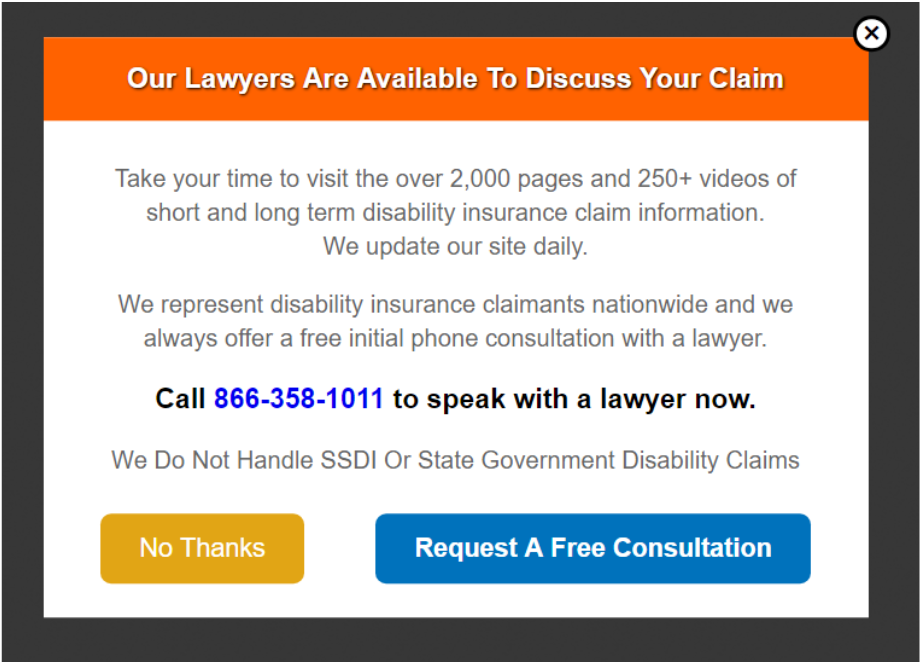 Version B: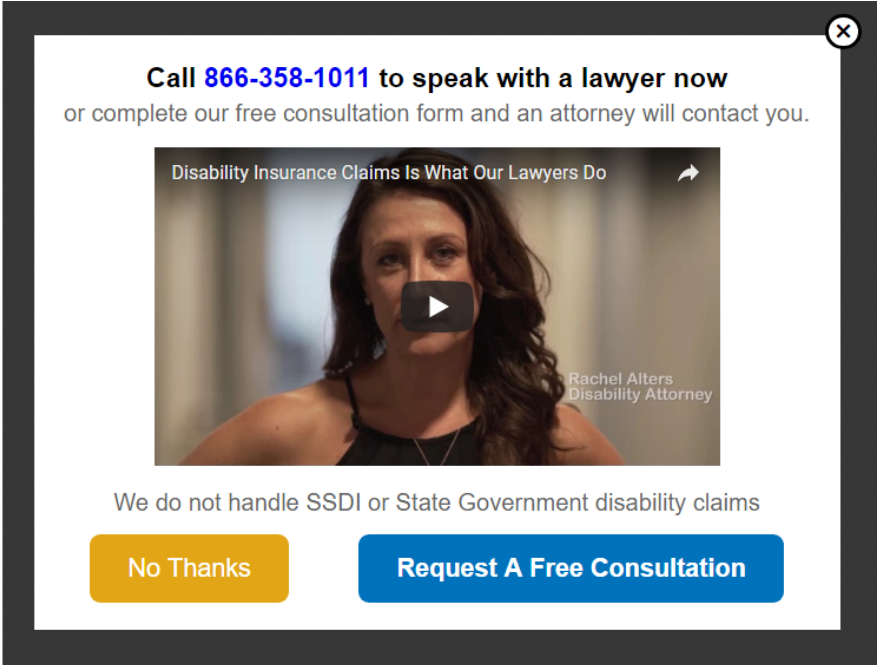 Version C: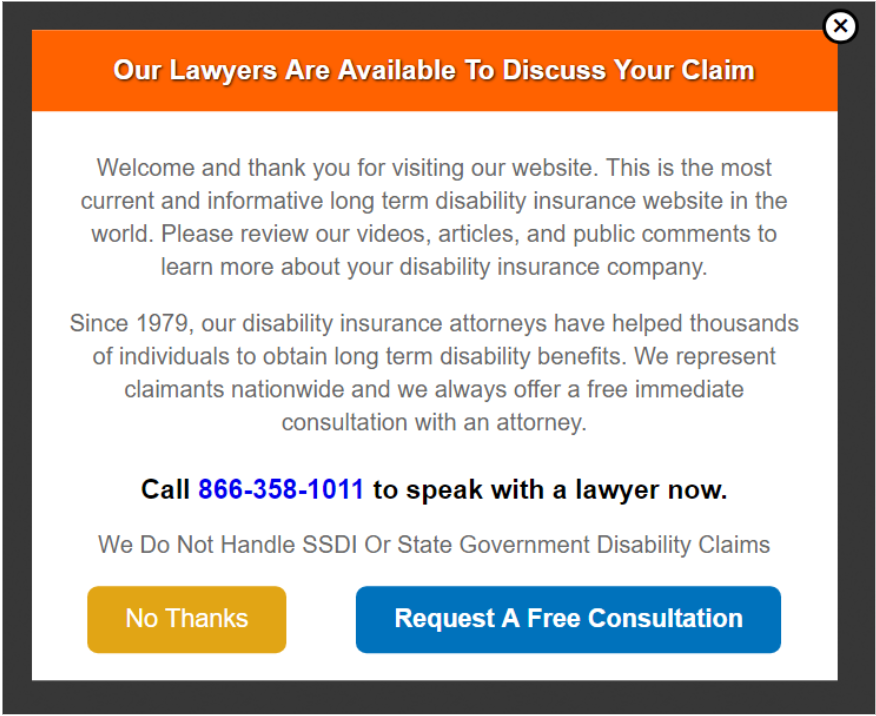 Version D: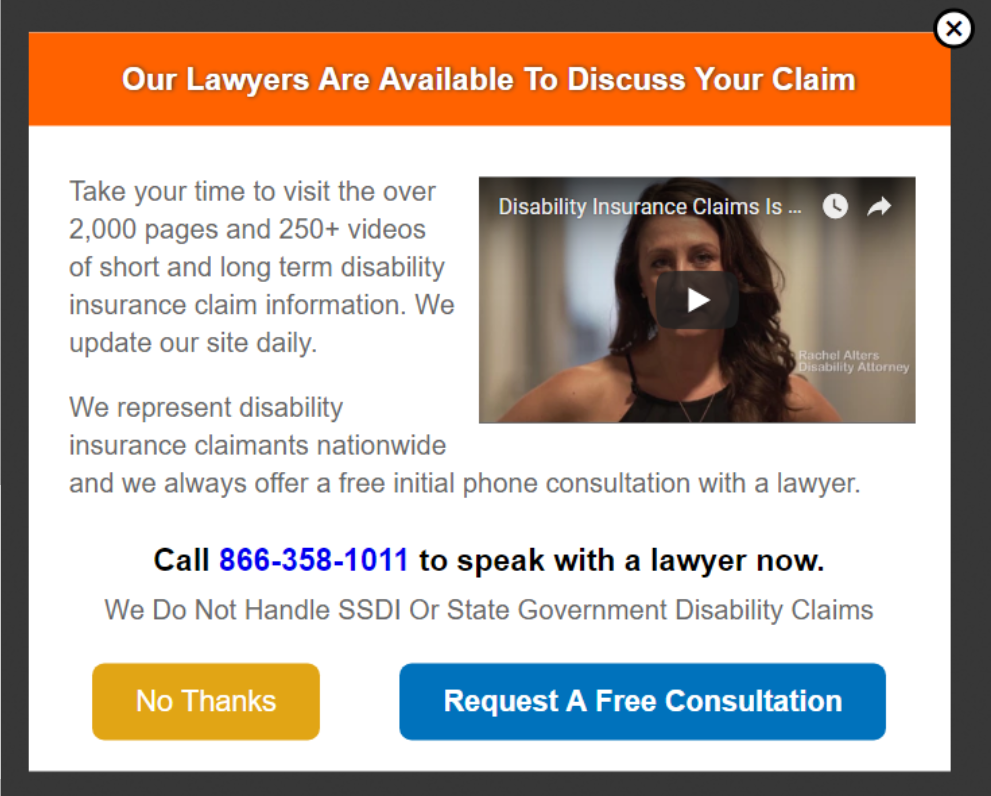 Version E: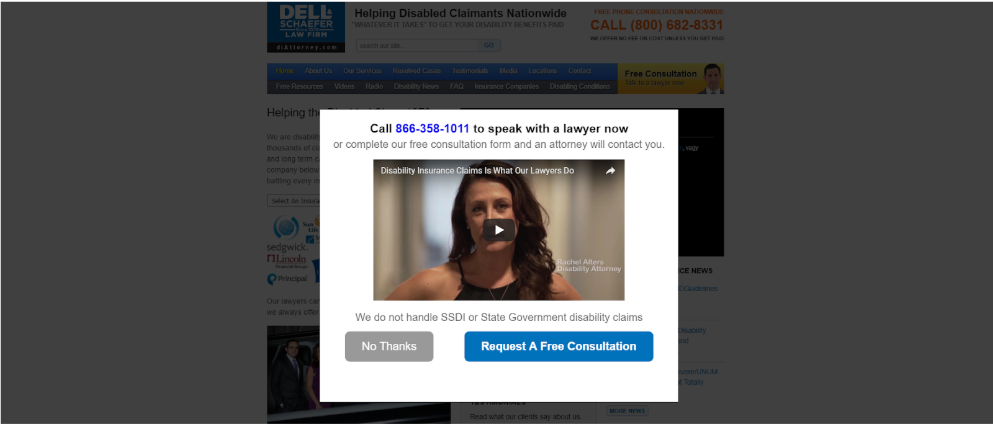 Upon checking the individual variants we can see that the most important elements that were changed during the testing were:
The test proved that short texts with a larger video converts better than trying to convince our visitors with long product descriptions only. So don't be afraid to A/B test and use video popups!
Dell & Schaefer's story did not end here. They told us some further details about how on-site retargeting helped their business grow and what they liked the most about OptiMonk.
How did OptiMonk impact your core metrics?
With the help of OptiMonk, we achieved greater conversion rates.
By using OptiMonk did you experience any increases in revenue or growth?
We saw a growth in the number of calls and form fills, which obviously meant more consultations.
How has OptiMonk impacted your success? Your team's success?
Visitors / potential clients were able to speak with an attorney more quickly than before which also increased our customer satisfaction rate.
What is your favorite feature or part of our product? Why?
A/B testing, because it allowed us to find a format that worked for our site.
Which templates were the most effective?
We created our own, custom templates.
Let's take a quick pause here. At the time Dell & Schaefer created their video campaign, there were no video popups yet. However, those who are thinking about creating video popups now will have a ready-made, designated video popup template that is pretty easy to use, the Cannes template: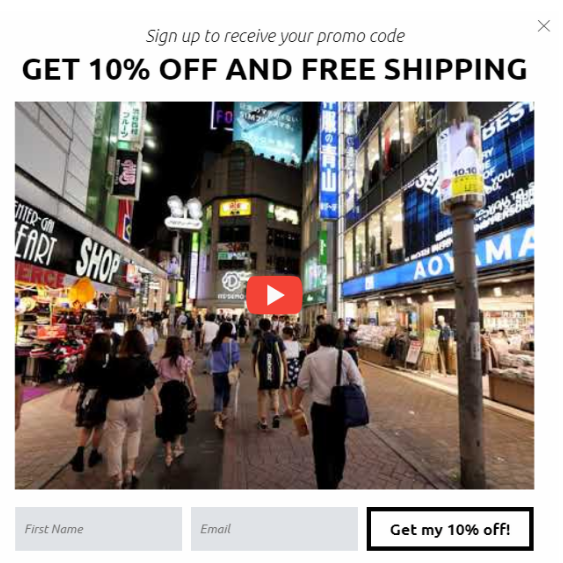 You can read more about its usage and how it works in the following article.
What was the setup process for you like?
There was a learning curve, but we learned quickly how to use the settings that fit our purpose best.
When it comes to campaign settings, again, we have to emphasize how important it is to spend some time with checking your visitors' behaviour and choosing the campaign settings based on the individual behaviours. This way, you will be able to create personalized campaigns and will also make sure that the popup will appear to the right visitor in the right time without disturbing the browsing experience.
Dell & Schaefer also took into consideration how their visitors behaved and setup the campaign to only appear when someone attempted to leave the page (on exit-intent) or after a visitor spent 10 seconds with browsing the website:

This way they ensured that the popup won't be disturbing to their visitors when they arrive to the website and haven't read or checked any of its content.
Further, they only showed the popup 3 times within 1 hour timeframe and only to those visitors who were browsing the website for at least 20 seconds: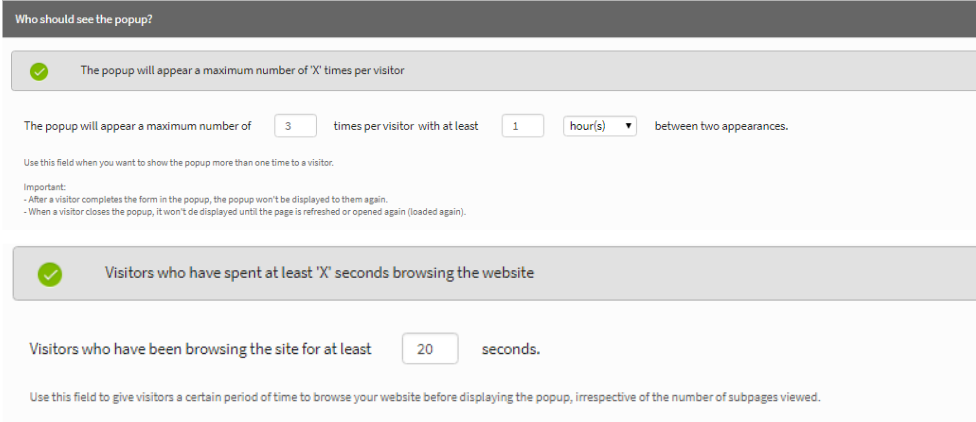 They excluded the popup on their consultation and contact pages because when someone navigates to those pages, that means that they already show some interest in getting in touch with the firm – so there is no need to show them a popup as well to suggest to get in touch:

To sum up: don't be afraid to use video popups instead of long and boring product descriptions – as illustrated via the example of Dell & Schaefer, they will catch your visitors' attention and they will more likely take action after watching your video. Try to A/B test as much as you can in order to decide which campaign variant works better by trying to change as much elements as possible. Check your visitors' behaviour before setting up the campaign and try to create as individualized campaigns as possible. Your visitors will be thankful for them and you'll see this in the results soon, just as Dell & Schaefer law firm did, who managed to achieve the 9.76% conversion rate by using videos, segmenting their visitors and A/B testing for better results.
Finally, Dell & Schaefer's recommendation for those website owners who haven't started saving their visitors yet: OptiMonk has increased our calls and form fills to convert more clients. And we all need more clients.
The results speak for themselves. If you want to learn more, try our system for free in order to see the results with your own eyes.