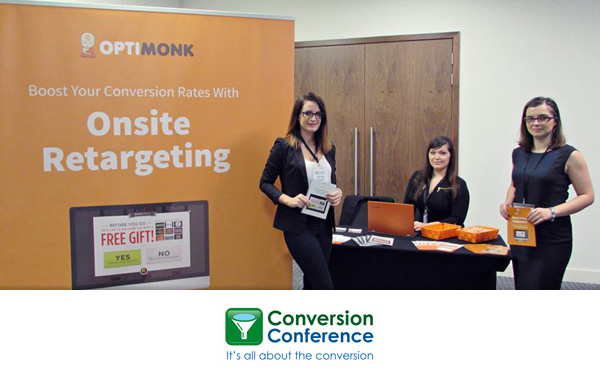 We're happy to announce that OptiMonk attended one of the premier digital marketing events held each year, Conversion Conference. This year's conference was held from October 28th – 29th in London.
Conversion Conference is the premier two-day event for digital marketers and analysts who are passionate about converting more of their website traffic into sales and leads.
The conference features the latest techniques and strategies for conversion testing and optimization. This year's conference featured A/B and multivariate test planning, data collection and analysis, cross-device optimization and testing, personalization, and conversion rate optimization tactics and mistakes, amongst other topics.
Conversion Conference presenters include professionals in all fields of CRO, and there were a few well-known CRO specalists attending this year: Stephen Pavlovich, Director at Converison.com; Karl Gilis, Co-founder of AGConsult; Martijn Scheijbeler, Lead Growth, SEO & Analytics at The Next Web; Austin Knight, UX Designer at HubShop; and Luigi Reggiani – pictured below – from Google EMEA. The presenters showed how to get more out of the online marketing efforts without spending a penny more on traffic.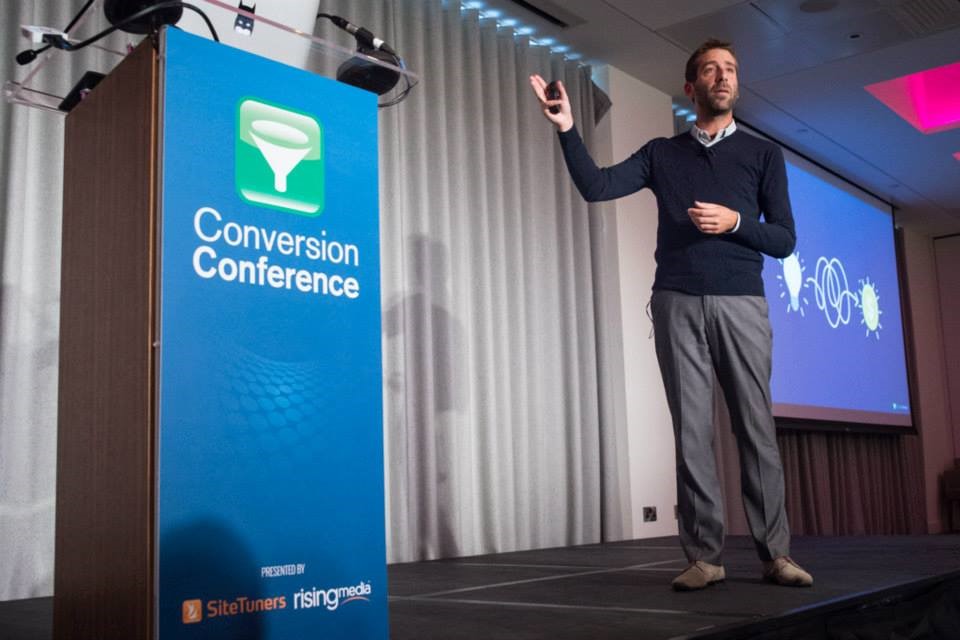 (Source: Data Driven Business London 2015)
The presentation by Charles Nichollis, Chair of the SAP Conversion Academy, included exit-intent popups as well other new methods that 111 are effective for improving conversion optimization:
In addition to OptiMonk and the speakers mentioned, some well-known exhibitors took part in the conference, including SimilarWeb, XOVI and Dell Software.
We'd like to say thank you to all the conference participants and everyone who expressed an interest in OptiMonk and visited our stand. The huge amount of positive feedback we received was our biggest reward for attending! 🙂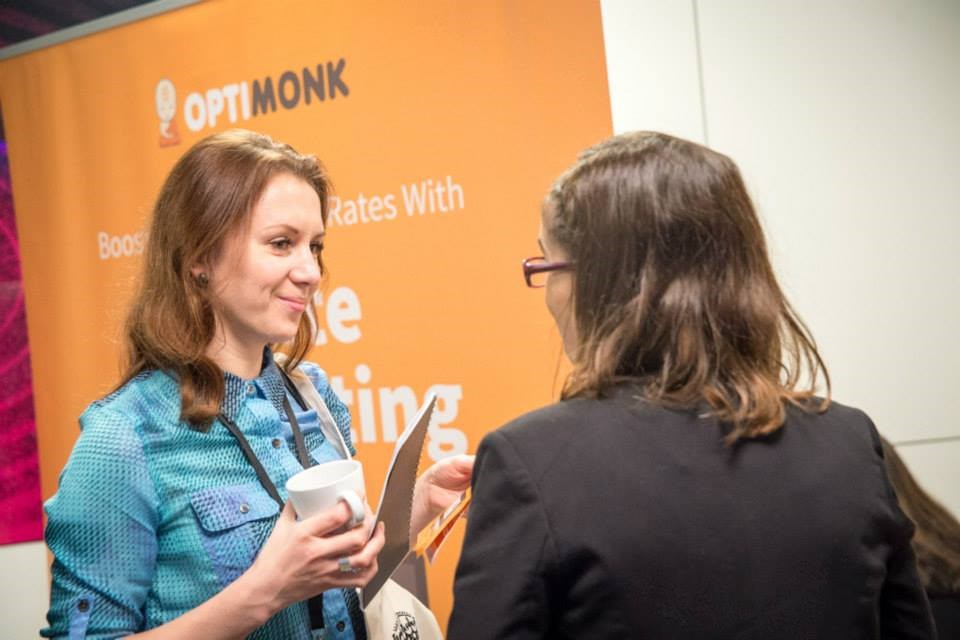 (Source: Data Driven Business London 2015)
The presentations and the discussions with the participants provided lots of great ideas for us. We will keep working hard on building these experiences into OptiMonk and thus contributing the success of your website as well.