Have you ever considered using Facebook Messenger to connect with customers and prospects?
Well, you should, because it's the new "email marketing".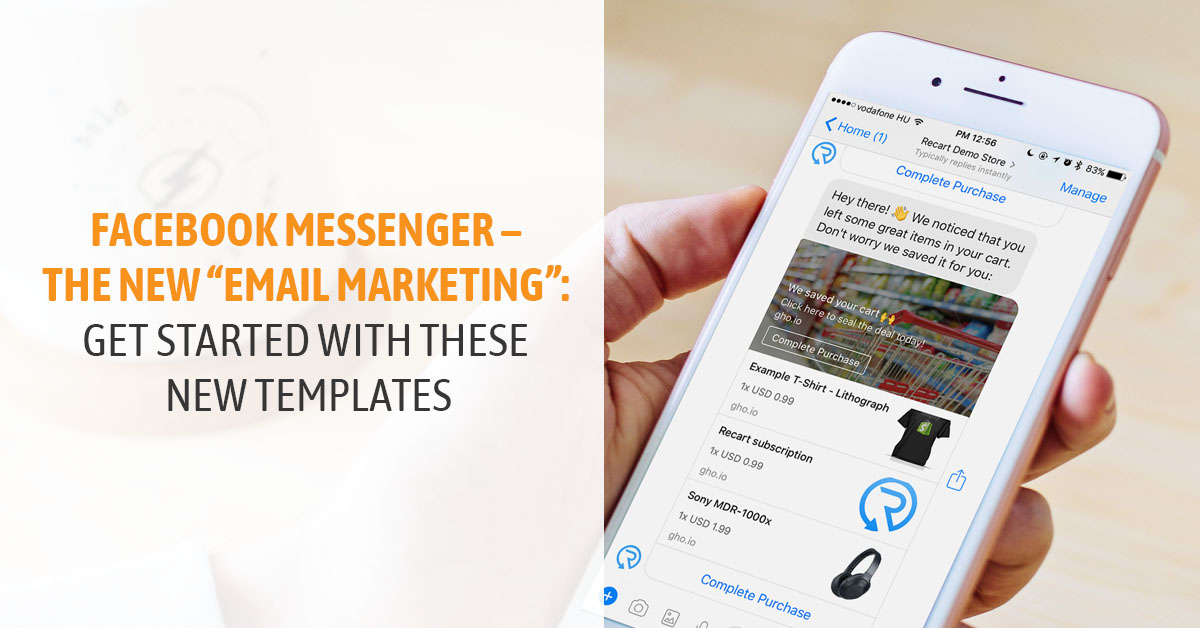 To give you some background, Facebook is the #1 app in the US. In the 2nd quarter of 2017, Facebook reached 2 billion monthly active users, now it's over 2.1 billion. According to studies, smartphone users check their Facebook 14 times a day. Using Messenger sequences, you can achieve 80 to 90%+ open rates. It sounds unbelievable, right?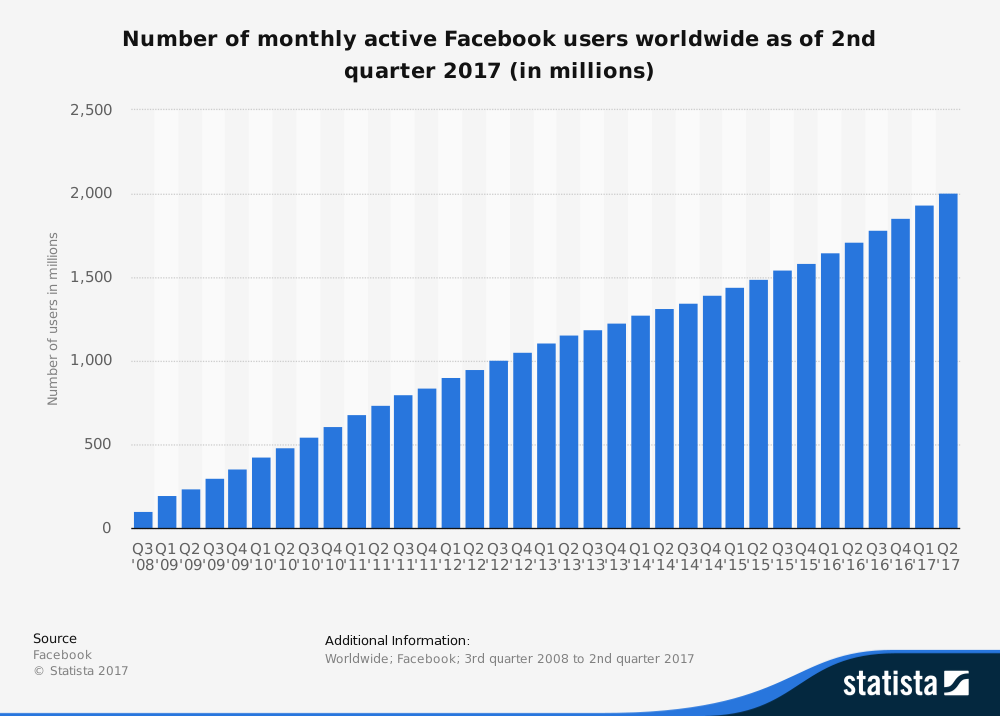 Considering the typical 15-20% open rate on email, it's shocking. That's exactly why you need to start using it ASAP. With our brand-new templates, you can hit the ground running with Facebook Messenger, and start boosting your sales through a whole new marketing channel.
Benefits of using Facebook Messenger
Some of the benefits of Facebook Messenger Marketing for your business are related to customer support. Your customers can easily reach you when they want to ask about a product. Plus, they can get an instant response to their question, which is what people what online – instant responses.
It gets better, because you can also reach your customers by sending a message. For example, when you publish a new blog post or when you're starting a new campaign, you can send a notification to your Messenger subscribers with the help of chatbots. This is where Facebook Messenger can be a powerful tool for digital marketers and website owners. By automating your messages, you can transform Messenger from a communications platform into a powerful marketing tool for your business.
What are chatbots?
"A chatbot is computer program that is capable of having a human-like conversation with a user by receiving and sending text messages for the purpose of automating a business process." – as Hristo Borisov's defines it.
These are basically robots that can communicate automatically with your customers and prospects. Chatbots are available for most major chat products, such as Facebook Messenger, Slack, etc.
There are thousands of Messenger bots available today, however there aren't many designed specifically for ecommerce. In fact, the largest chatbot solutions don't even integrate with Shopify. Recart is the first Shopify app that supports Messenger and helps you make the most of this new marketing channel.
But how can I build a Messenger list?
Don't worry, OptiMonk has got you covered! We'll help you build your Messenger list, integrate with Recart, and start using Facebook Messenger for connecting your customers and prospects.
We've created two brand-new templates to encourage your visitors to subscribe. But instead of subscribing them to your email list, these templates will subscribe them to your Messenger list. After they've signed up, you can start marketing to them through Recart.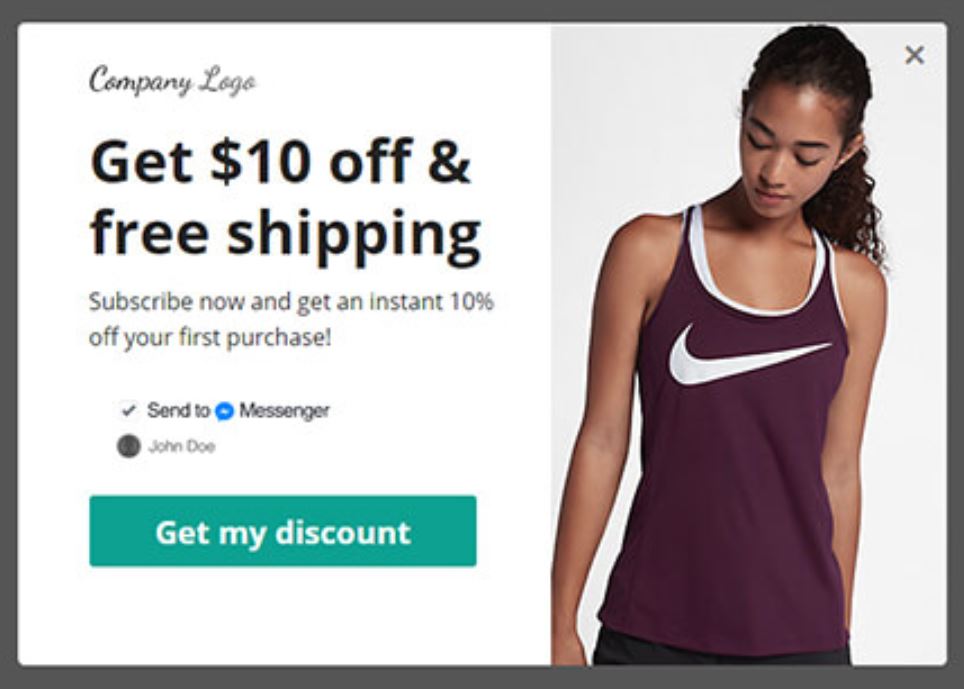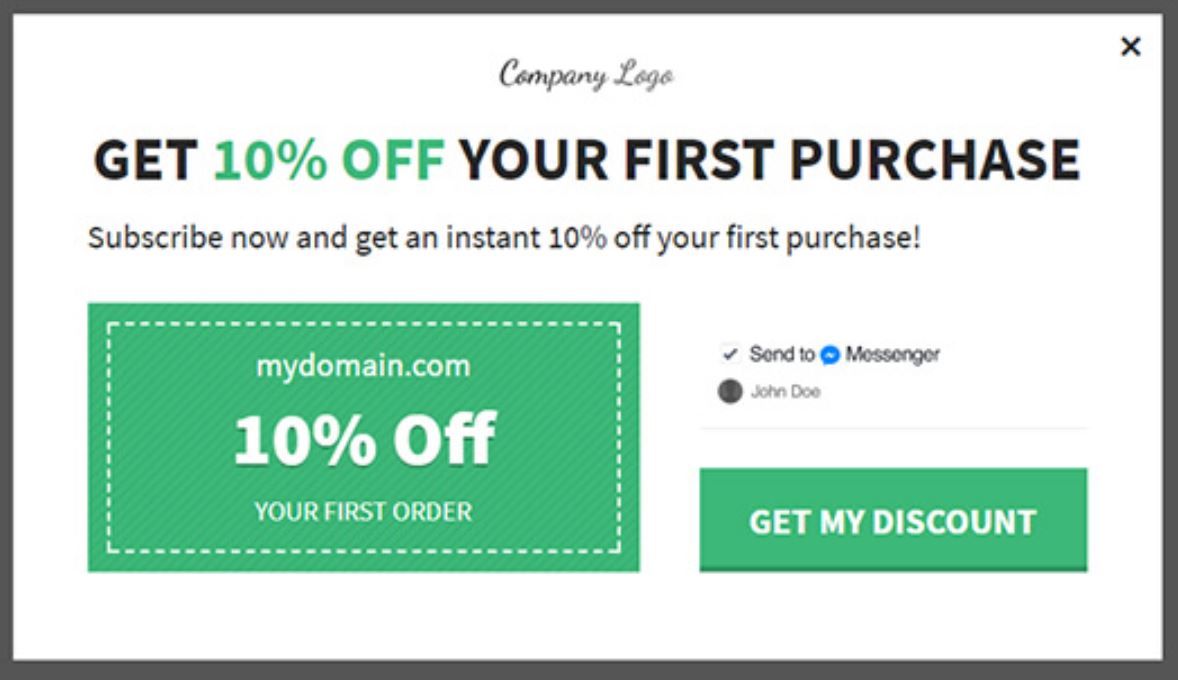 How does it work?
To use our new Facebook Messenger templates, you'll need a Shopify store with the Recart app installed.
1. Before you get started, be sure you have the OptiMonk app and Recart app installed in your Shopify store.
2. In the Recart app, connect your Facebook page.
3. Create a new campaign in OptiMonk and choose one of the Messenger templates when you create your popup.
That's it! After Facebook users signup via your OptiMonk popups, they will be added to your Messenger list, and you can send them messages with Recart.
You can send…
abandoned cart notices
order receipts
shipping notifications
welcome messages
and purchase follow ups
…all through automated campaigns.
Conclusion
Using Facebook Messenger offers you an entirely new marketing platform with better open rates than email. In many ways it's the new "email marketing".
We hope that our new Messenger templates make it easy for you to get started. By building your Messenger list and using Recart to send automated messages, Facebook Messenger can be a powerful tool to increase the sales of your online store. With the Holiday season right around the corner, now is the time to get started!
(Note: Do you want to try this out for yourself? If you already have an OptiMonk account, just log in to your account and start creating. Otherwise, why don't you create a free OptiMonk account?)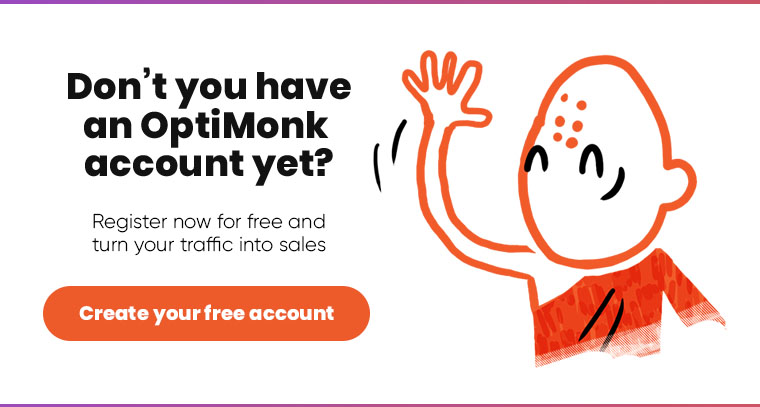 Let us know how it works for you in the comments below. 🙂