Black Friday and Cyber Monday is over, but we – retailers and marketers – still don't have time to rest. The best is yet to come.
The Christmas season just started and it's time to maximize your end-of-year sales. During this time of the year your traffic increases tremendously, and you need to convert those visitors into subscribers or buyers. So you need OptiMonk. Now more than ever.
Promote your Christmas offers using on-site messages
We are happy to share our special Christmas template package with you that contains 22 (yep, you've read that right) brand-new on-site message templates to showcase your awesome offers and get your visitors' email address.
These on-site message templates will help you to boost your sales until Christmas.
Here's a sneak peek at our Christmas/Winter lucky wheel: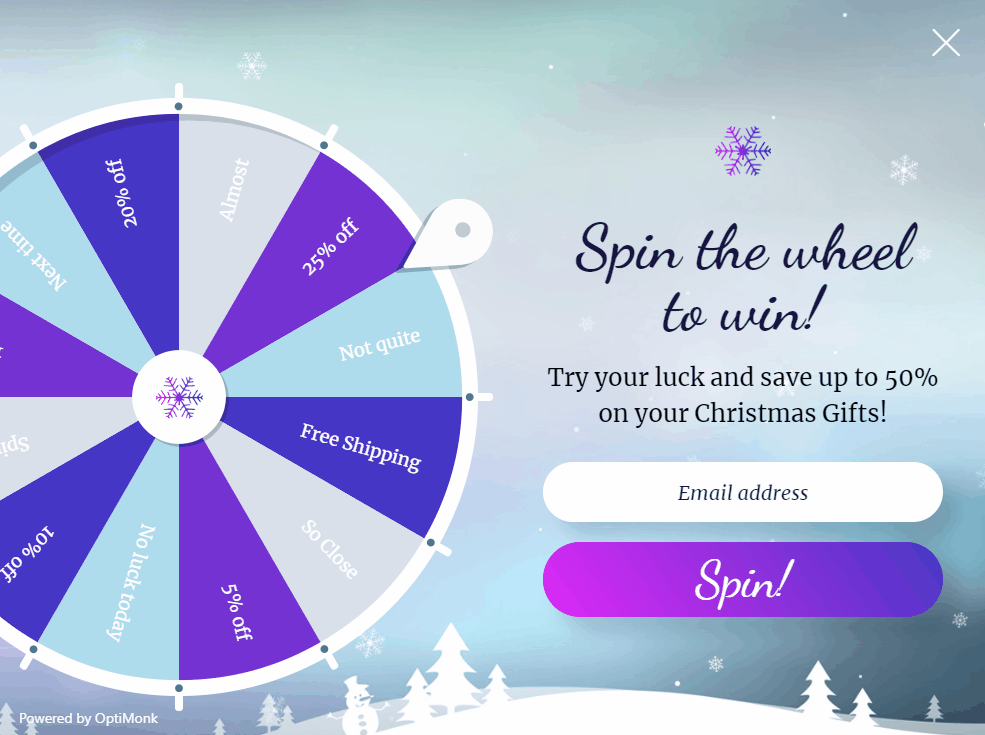 And that's just one of the 22 templates….
(Hint: You can turn on the snowing effect on any of your popups in the General settings tab.)
I hope you're excited enough to give it a try right now! Create an account or sign in to your existing one, check out all the amazing new templates and get your store ready for Christmas in just a few minutes.