Shipping is one of the most essential stages in the eCommerce lifecycle, and has a huge impact on user experience. It can definitely make or break your business! Therefore, a well-researched and comprehensive shipping policy is essential for your business to thrive. The more transparent it is, the happier your customers are and the higher your conversion rate will be.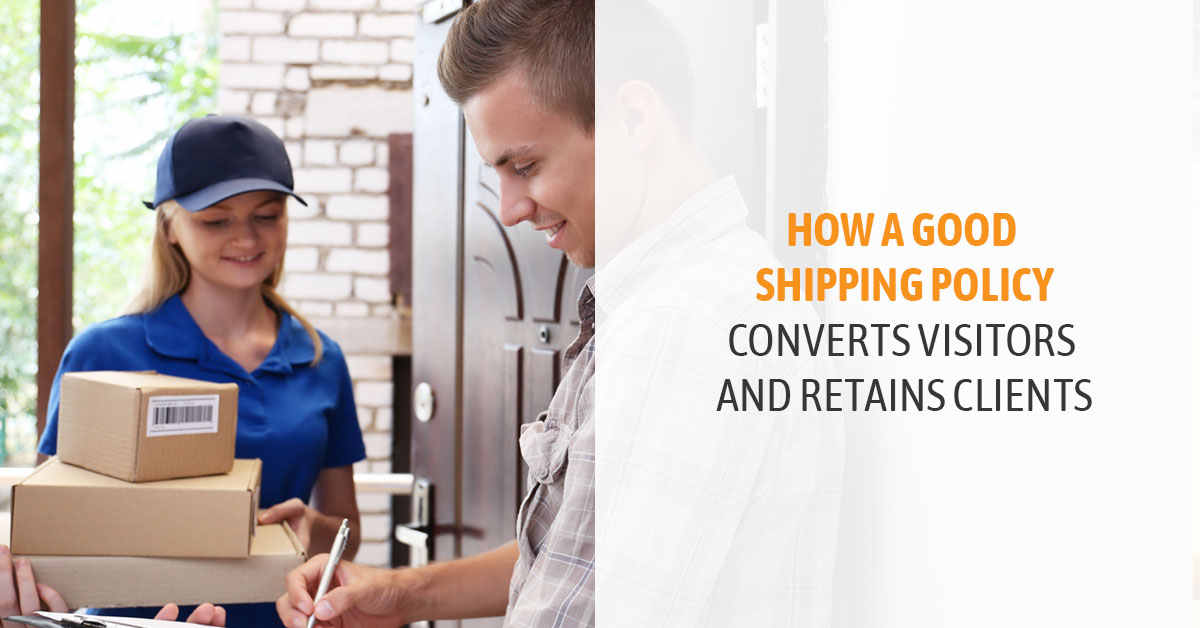 Of course, there isn't a "one-size-fits-all" shipping policy for every business, but we can tell you that a common thread between the best shipping policies is that they ensure the customers won't encounter any surprises along the way.
The following guide will help you understand the basics of a good shipping policy so you can effectively apply this to your online business.
Set up a dynamic shipping policy
Sellers usually give their customers the option of standard or express delivery. While this is very common, we actually advise to do away with static shipping rates, as they are unclear, don't provide any information on additional taxes and duties, and provide no information on the courier.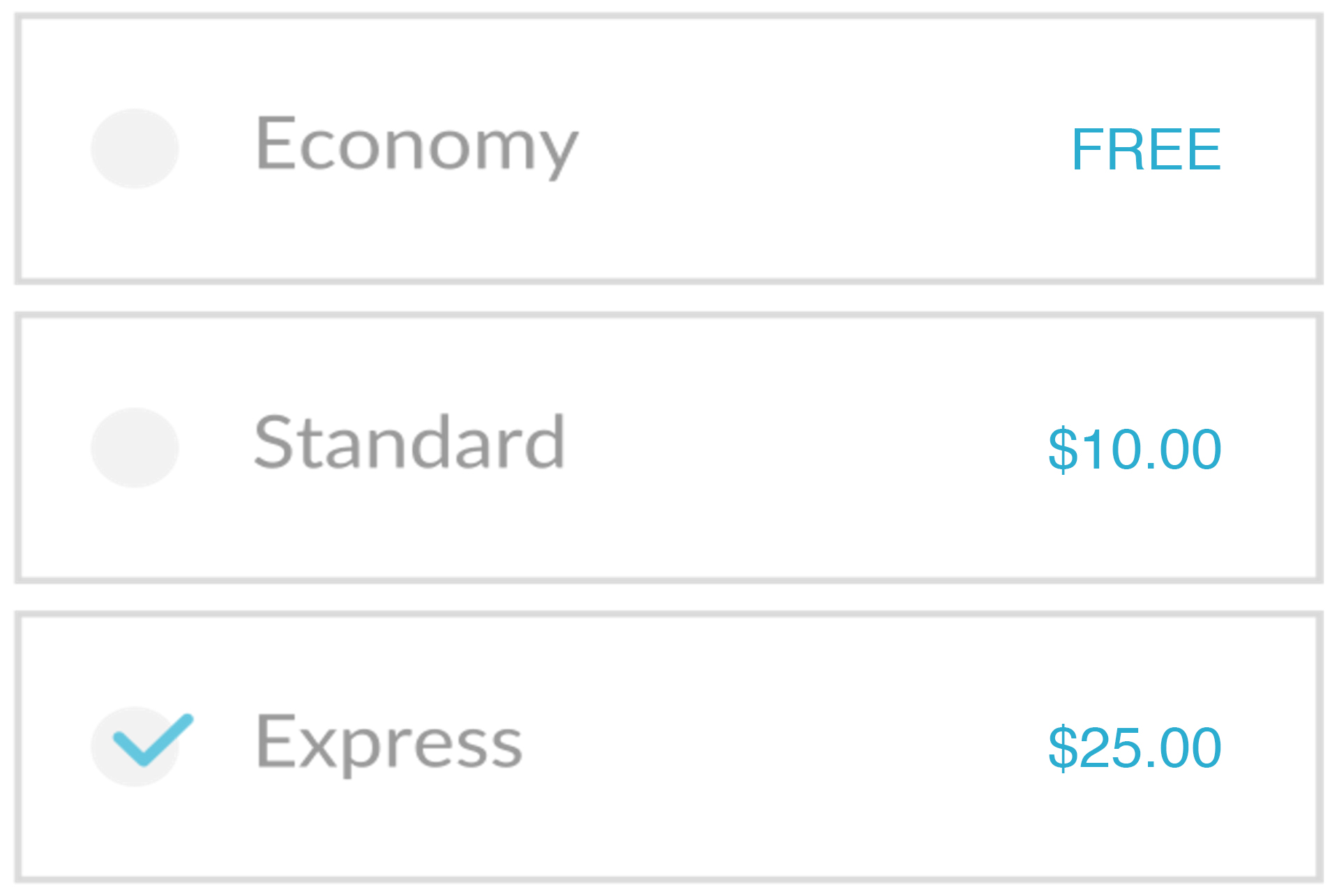 A dynamic shipping policy is a better way to go. This method displays real-time shipping rates to your customers based on their shipping address, and includes other shipping costs such as import taxes, duties, and extra handling fees upfront. As the seller is now aware of all charges, this helps in reducing cart abandonment.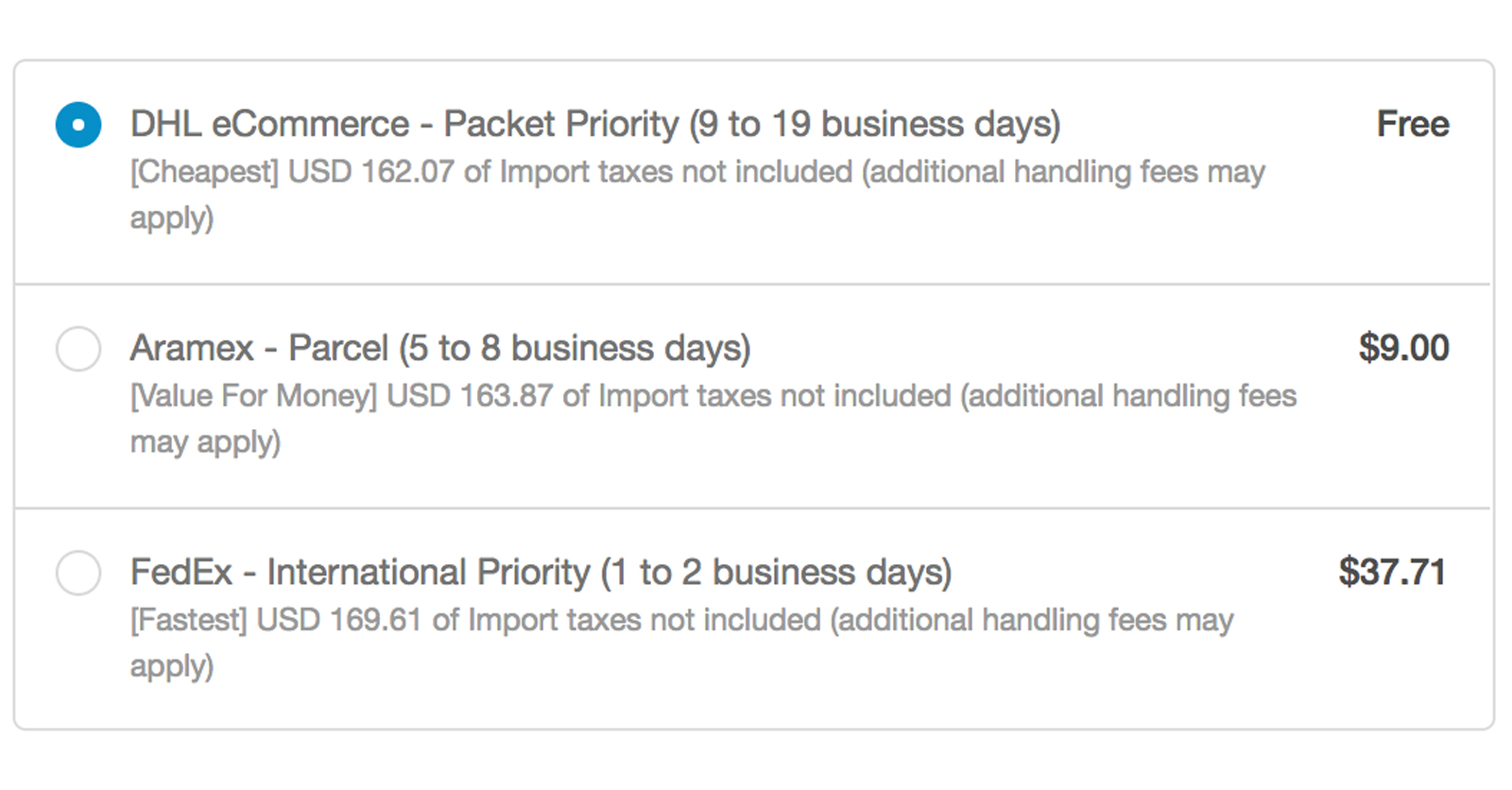 Provide Good Tracking
Having an efficient tracking policy will not only keep your customer updated on where their parcel is, but will also reduce the amount of time it takes for you to respond to requests from customers about the status of their shipment.
In the olden days, you'd have to manually copy and paste tracking numbers and email it to your customers, but lucky for you, this process is even more efficient today! There are many apps available (like Easyship) that can automatically share tracking numbers with your customers, and we highly recommend implementing this automation for your online business.
You may also benefit from choosing a shipping method that provides excellent route-planning solutions and tracking services. This means it will cover all the steps of transit, from pickup, to arrival/departure at customs, to delivery at the final destination, allowing you and your customer to closely monitor the status of the shipment.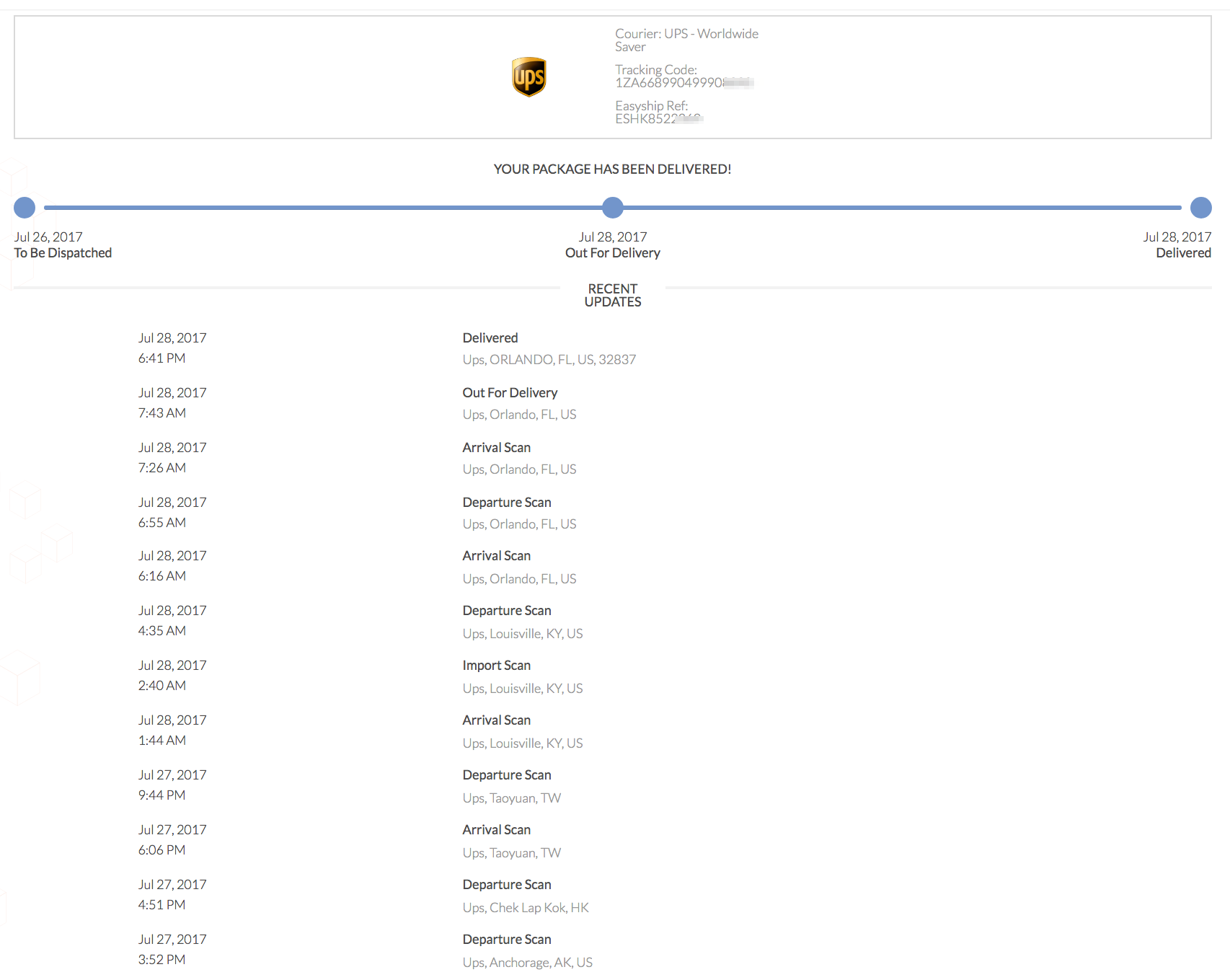 Returns Policy
When creating a returns policy, be sure to communicate the conditions under which returns are acceptable on your website. In addition to a packing slip, also include a notice of return so your customers are aware of your policy when they open their package.
Do keep in mind that processing returns for cross-border shipments can be a bit tricky, extra taxes and fees may apply, particularly if you use express couriers. One way to minimize the amount of returns you have on international shipments is to deliver shipments with duties pre-paid (Delivery Duty Paid, or DDP.) As the duties payment is already taken care of, this reduces that chances that your customer will abandon or refuse the shipment simply because they didn't want to pay the duties once the shipment arrives at their country's port of entry.
Tax
As they say, nothing is certain but death and taxes, so it's best to pay attention! Every country handles taxes and duties differently, and it's worth researching the policy for each country you'd like to ship to so you'll know what to expect. Easyship's Countries page lists all the important tax and duty information you need to know about your destination country of choice.
If the thought of having to figure out tax rates for your shipment is making you break out into a cold sweat, the good news is that there's an app for this! Easyship's platform automatically calculates and guarantees tax & duty for you based on your shipping destination, item category, and customs value. This information can also be displayed on your store checkout if you use our plugin.
Insurance
If damaged orders, loss, or theft of your product at the hands of a courier makes you nervous, you can consider insuring your packages.
Most worldwide express couriers cover both domestic and international shipments with a declared value up to $100USD, so if the value of your shipment is less than this, purchasing insurance is most likely not needed. If the declared value of your shipment is above $100USD, you can opt to purchase insurance which is usually around 3% of your declared value. It's a pretty nominal fee for peace of mind!
Conclusion
Shipping policies do much more than efficiently getting your product to your customer. It is your opportunity to make a good impression on your customer, gain their trust, and encourage them to shop with you again. We hope that our suggestions will help you take the first steps in streamlining and automating your shipping process so you can focus on the more important aspects of your business!
About the Author 
Michelle Mondonedo is a content marketer for Easyship, a platform that makes shipping worldwide easier for e-commerce sellers of any size. For more practical advice on how to tackle shipping for small businesses, check out Easyship's free guide, Ship Like A Boss!