Ematic Solutions started as a technology provider that caters to solutions to improve client's email marketing, including building their own popup solution. They have transformed into a marketing technology consultancy that helps customers build marketing growth stacks in recent years.
Along with their transformation, they had realized continuing to maintain and improve their popup solution that can be versatile enough to meet the demands of their clients is a challenge.
That's when Ematic reached out to OptiMonk and in 2020, they adopted OptiMonk's Agency Platform.
Read on to learn how Ematic's partnership with OptiMonk helped them convert 100 customers and grow their leads.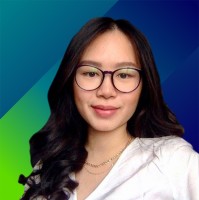 "After 12 months of using OptiMonk, we converted 100 Ematic Solutions customers into OptiMonk users. All of our customers have been extremely satisfied," said Brenda Tan, the Head of Partnerships at Ematic Solutions. 
100+
Ematic customers are using OptiMonk and are incredibly happy with their results.
138 hours
Saved from the Ematic team (per month) by not having to support their own tool.
Ematic Solutions is a Singaporean marketing technology consultancy founded in 2013. They help brands build marketing growth stacks and offer services for all types of industries.
They operate in 10 offices across Southeast Asia, including Hong Kong and Taiwan, and have even expanded into the EU.
More than 200 digital experts work for Ematic around the world. They create high-performing marketing campaigns for the company's 500+ clients and 60+ partners.
How did Ematic become the marketing powerhouse of Asia?
"Ematic Solutions was built with a mission: to drive real value for companies—both large and small—with digital marketing. We are practical-minded marketers who look to solve real-world problems while building towards the future using a step-change approach," explains Paul Tenney, the Founder of Ematic Solutions.
Ematic stuck to what they know—helping clients find the best of breed marketing technology that can best meet their marketing stack and focus on providing their clients with top-notch marketing services.
In this case study, we'll look at how Ematic overcame their challenges and set their customers up for success.
Ematic's in-house popup solution lacked the flexibility and functionality needed to meet their customers' needs. 
It didn't have a front-end dashboard and editor where clients could create and configure their popups and onsite messages. This meant that Ematic's marketing team had to manually change every popup at their clients' requests. 
Ematic spent hundreds of hours optimizing popup campaigns for their customers. But they quickly realized the company didn't have the time and resources to create high-converting popup campaigns using their tool. 
Ematic needed a sophisticated solution that let them create and manage popups efficiently. 
Ematic made the decision to abandon its own popup tool in favor of a ready-to-use solution that enabled clients to capture leads and drive sales on their sites. 
After researching and comparing the various popup tools on the market, Ematic Solutions reached out to the OptiMonk team. They were interested in OptiMonk because:
It has a user-friendly interface that's extremely simple to navigate.

The drag-and-drop editor makes it easy for anyone to create beautiful, attention-grabbing popups.

It works with all ecommerce platforms and websites.

It integrates with popular marketing and ecommerce tools.
Ematic knew OptiMonk was the right solution for them after discussing their needs with the OptiMonk team.
"When we started using OptiMonk, we knew all the great features it offered: the tons of pre-built templates that made it easy for our clients to create campaigns quickly. The easy-to-use drag-and-drop editor, and so much more," explained Brenda.
"But it was when our clients' satisfaction levels started to go up that we truly realized the value OptiMonk brings to us.
Ematic used OptiMonk to work more efficiently. 
In the past, customers had to go through Ematic if they wanted to update their campaigns. But OptiMonk's Agency Platform made it possible for them to modify campaigns anytime they wanted. 
This allowed Ematic to spend more time focusing on their true strengths—optimizing their clients' marketing stack.
Here's how they did it.
Ematic knew that the best way to help clients convert visitors was through personalized messages. So, they created a wide range of popup campaigns for their clients to grow their leads.
Below are several campaigns Ematic recently created for their customers using OptiMonk. 
1. Capturing leads with email popups
One of the biggest reasons Ematic's clients used popups was to capture leads and convert them into customers. To achieve this, Ematic created several great-looking popups to help their clients engage with interested visitors.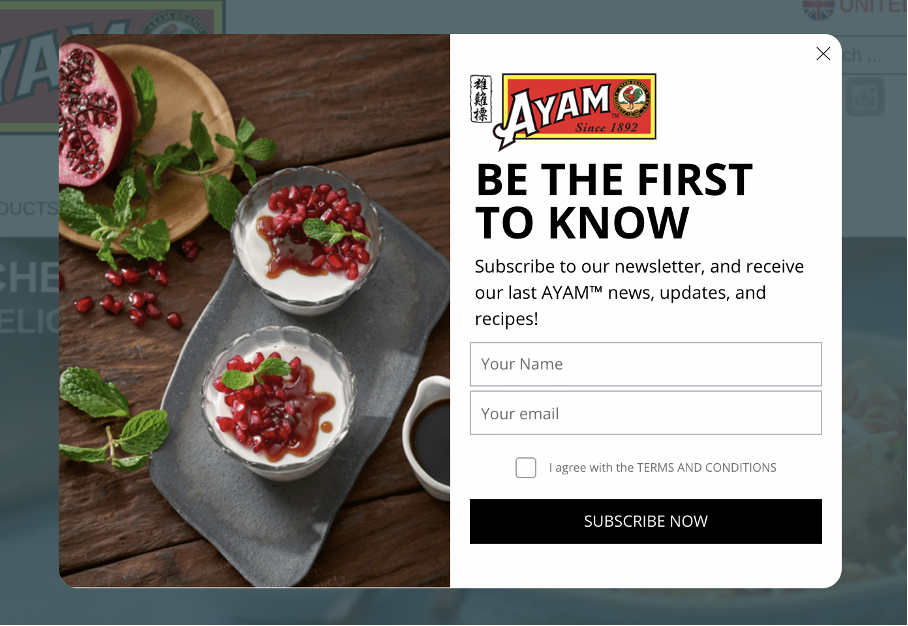 The popup above had an impressive conversion rate of 7.41%. It also helped the food company, Ayam, grow their mailing list by 700 subscribers!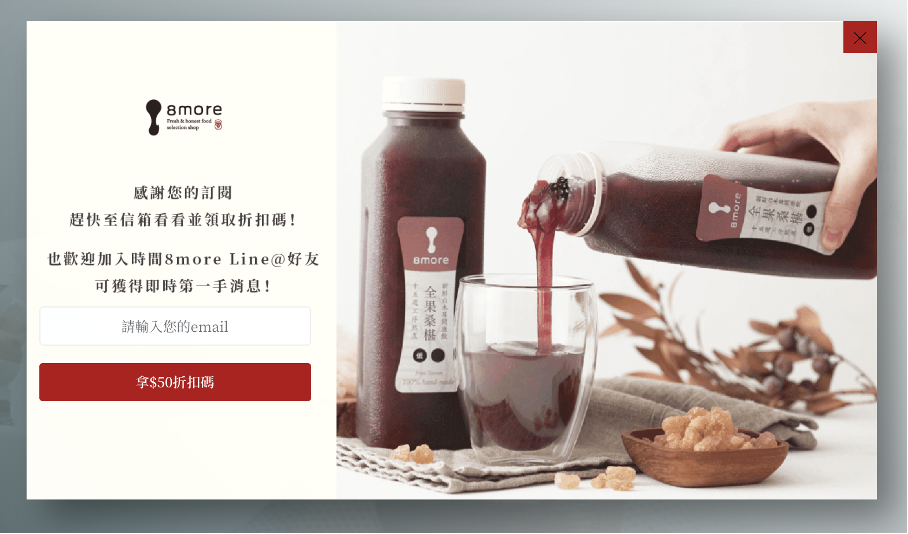 Ematic created this popup for 8more, a food and beverage company based in Taiwan. It had a conversion rate of 8.32% and gained the brand more than 500 new subscribers.
2. Increased conversions using gamification
Ematic also used gamified popups to help its customers capture more emails.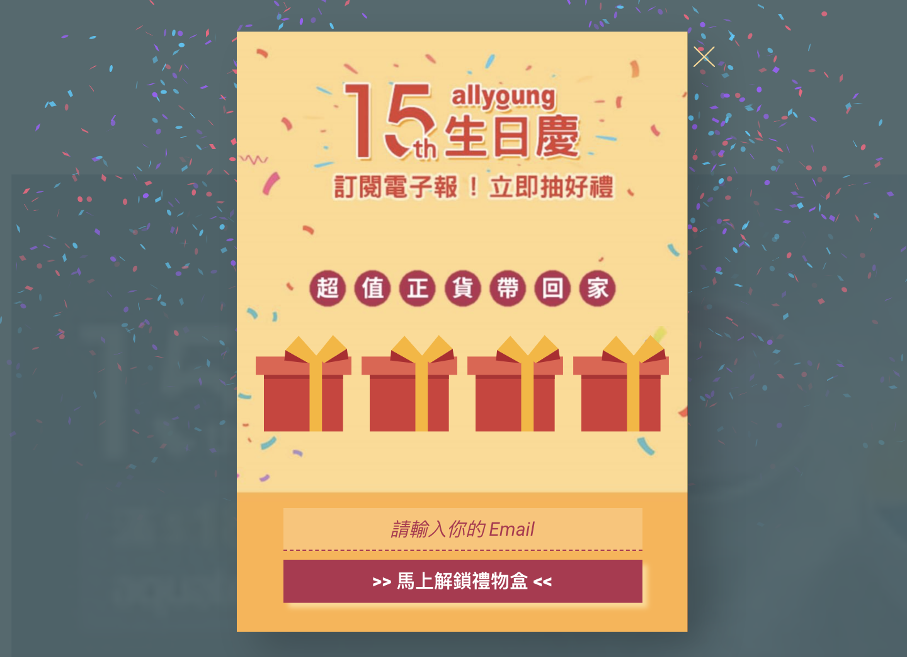 Above is an example of a "Pick a Gift" popup they used on one of their clients' websites. 
This popup had a conversion rate of 11.36%. It also helped their client, Allyoung, collect nearly 3,000 subscribers in six days!
3. Using sticky bars as subtle reminders
Ematic launched sticky bars on their clients' websites to message visitors without interrupting them. This meant their clients could notify visitors of sales and upcoming events without forcing them to click on popups. 

Here's an example of an Ematic client who added a countdown timer into their sticky bar to increase conversions. This type of bar reminds visitors that the ongoing sales are running for a limited time, which is great for motivating visitors to buy something.
4. Boosting sales using product recommendations
Finally, Ematic used product recommendations to help their clients increase sales.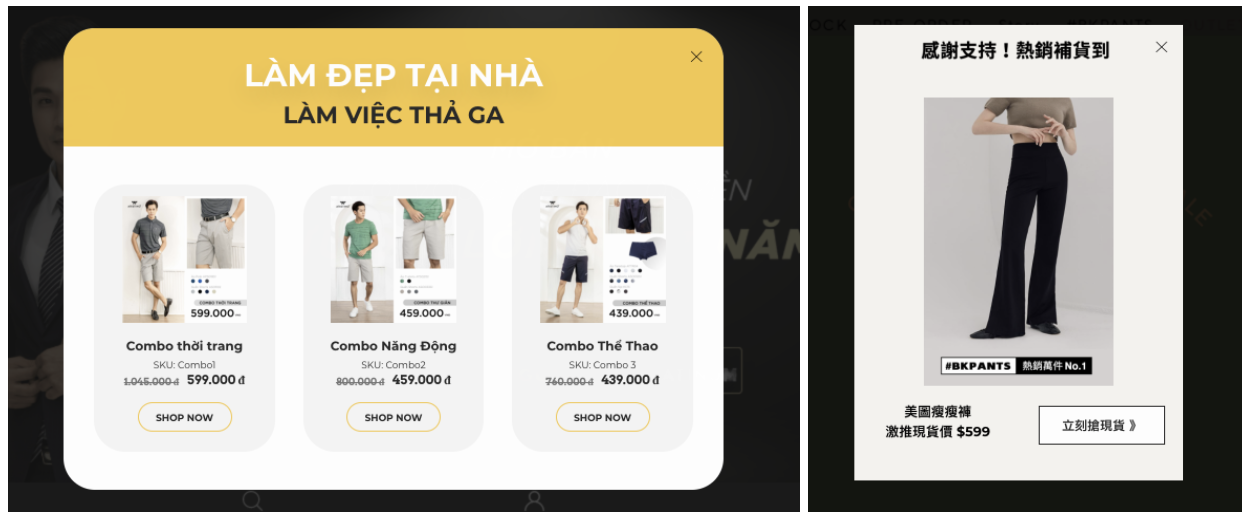 They created stunning product recommendation popups with the help of OptiMonk. This made it easier for their clients to upsell and promote popular items to their website visitors.
How did Ematic's campaigns perform? Let's take a look.
After one year of switching to OptiMonk, Ematic Solutions had 100 of their customers using our platform to improve their sales and marketing campaigns. 
Not only did Ematic's customers grow their leads, but they were also much more satisfied with Ematic's services.
Ematic was able to devote more time to managing their customers' campaigns after switching to OptiMonk's Flexible Agency Platform. This was time previously spent building and managing their own popup tool. 
Now they could focus on helping their customers grow, which made it easier for Ematic to attract new clients from around the world.
That's how Ematic Solutions became the powerhouse of Asia. By focusing on their strengths.
Want to see how OptiMonk could grow your marketing agency or ecommerce business? Contact us and become an OptiMonk Certified Partner today.