These day everyone is looking for new way to generate leads online. In this post, we're giving you eight of our favorite lead generation strategies that are often overlooked.
Using these tactics combines with the power of your OptiMonk campaigns can help you generate more leads and give you a broader digital marketing approach.
1. Make slide shows of your articles
Let's face it, the web is going visual. Recently Instagram overtook Twitter with a higher number of monthly active users. People love to have concepts explained visually. Slide Shows are a great way to provide content in an easy to digest format. Check out the different slide-sharing sites, you'd be surprised how easy it is to set up a quick presentation.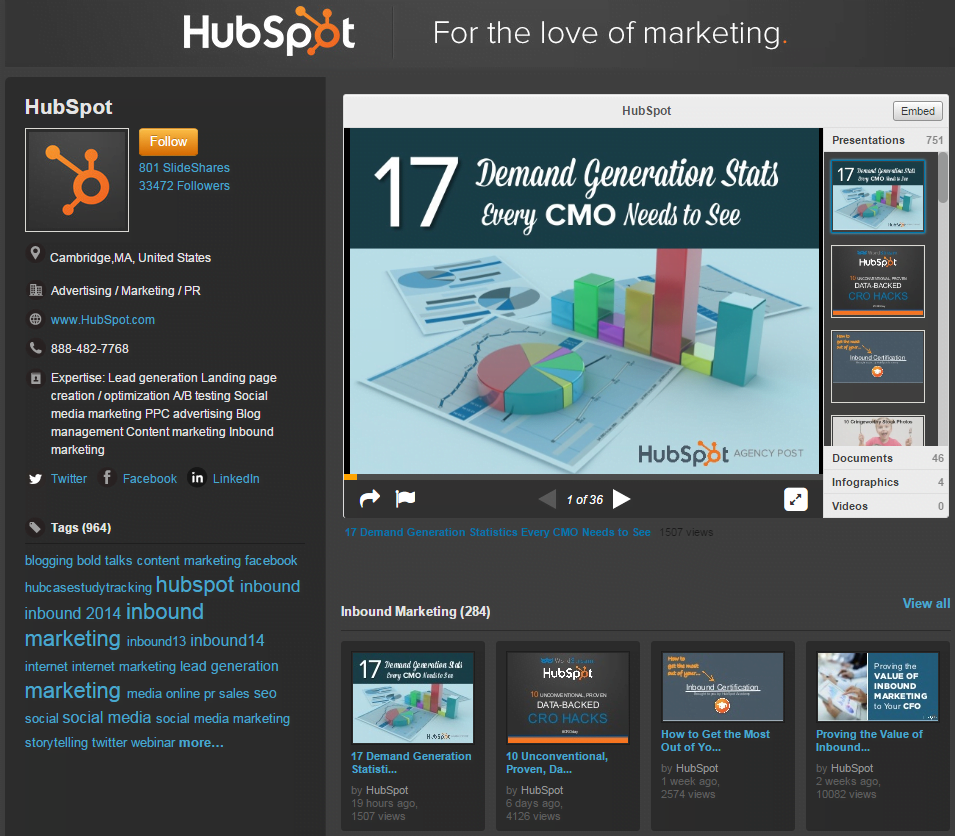 http://www.slideshare.net/HubSpot
When your prospects can easily digest your content and understand your offer, you've got a better chance of converting them to a lead. You can apply this same logic to infographics for statistics to prove the merit of your offer. Make the presentation of your ideas visually appealing, simple, and elegant, and you'll boost your lead generation.
2. Ask and answer questions in forums and on sites
To engage a community, you've got to be a community member. Get out on the Internet and find where your customers are. Listen and add your ideas to the conversation in your industry. You can do this in forums, on social media, in LinkedIn Groups, or on Q and A sites like Quora.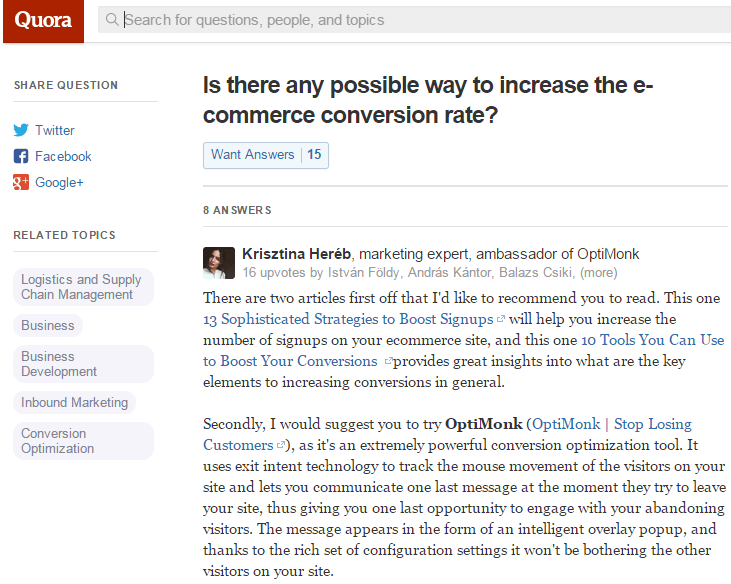 Don't get overwhelmed trying to answer too many questions. Ask or answer a few important questions that are relevant to your industry or your offer. This is also a good time to learn what your customers are thinking about important topics that impact their buying decisions, so keep your ears open. The more you understand your audience, the better your other marketing approaches will be.
3. Testimonials and case studies
This one seems like a no-brainer, of course, you should have testimonials on your site. This is often overlooked though when site owners don't think that their product is a good fit for testimonials. Whether or not you run an ecommerce site with tangible products, let people hear what your previous clients have to say about your business or your service.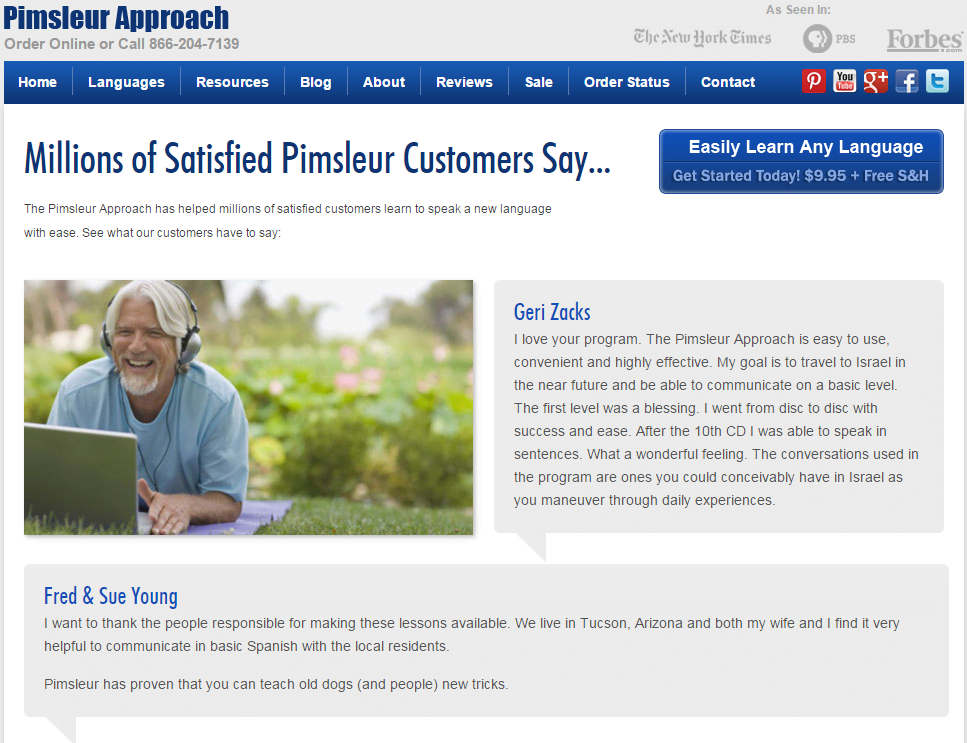 https://www.pimsleurapproach.com/
You can take this to the next level by creating detailed case studies that highlight your past successes. Remember to keep them visually appealing, simple, and elegant. Give a brief description of the client, the challenges, how you or your product met those challenges, the end results, and any updates on progress. It's a simple formula you can apply to many of your products or services and easily create a set of case studies that will engage your audience and convince them to inquire further or make a purchase.
As the saying goes, "Give someone a fish and they eat for a day, teach them to fish, and they eat for a lifetime". Teach your clients how to fish and you'll have clients for a lifetime!
When you share your knowledge you build trust with your clients and the visitors to your site. Knowledge is everywhere on the Internet, so why not provide relevant information for your audience right on your site.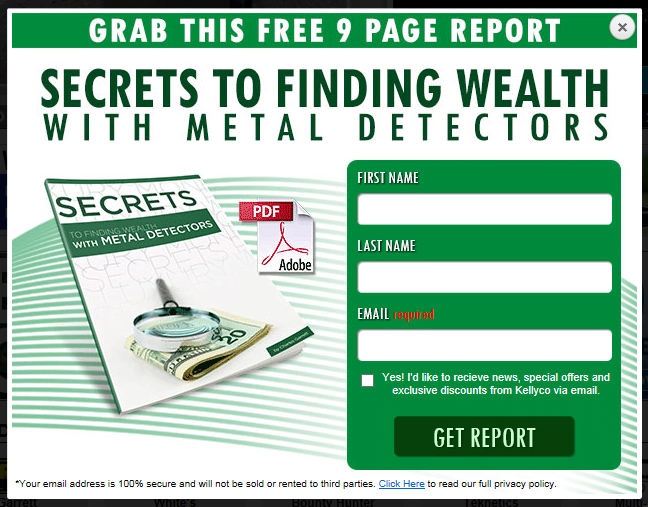 http://www.kellycodetectors.com/
You can do this in the form of a free eBook, or you can record a podcast about a recent industry topic. Sometimes it helps to split this into two parts. The first part anyone can download for free, the second part requires your prospects to signup.
You can take teaching as a way to engage your audience to another level. With massively open online courses, new sites are emerging that provide people with secondary education on a range of topics.
Sites like Udemy allow you to create your own course to teach a particular topic in detail. You can use a site like Udemy and even get paid, or you can simply offer your courses for free to generate leads. Whether or not you signup for an online teaching site, consider taking one of your eBooks or podcasts and expanding it into a 2 to 4 part course. You can record the videos and upload them to YouTube and then embed them on your site.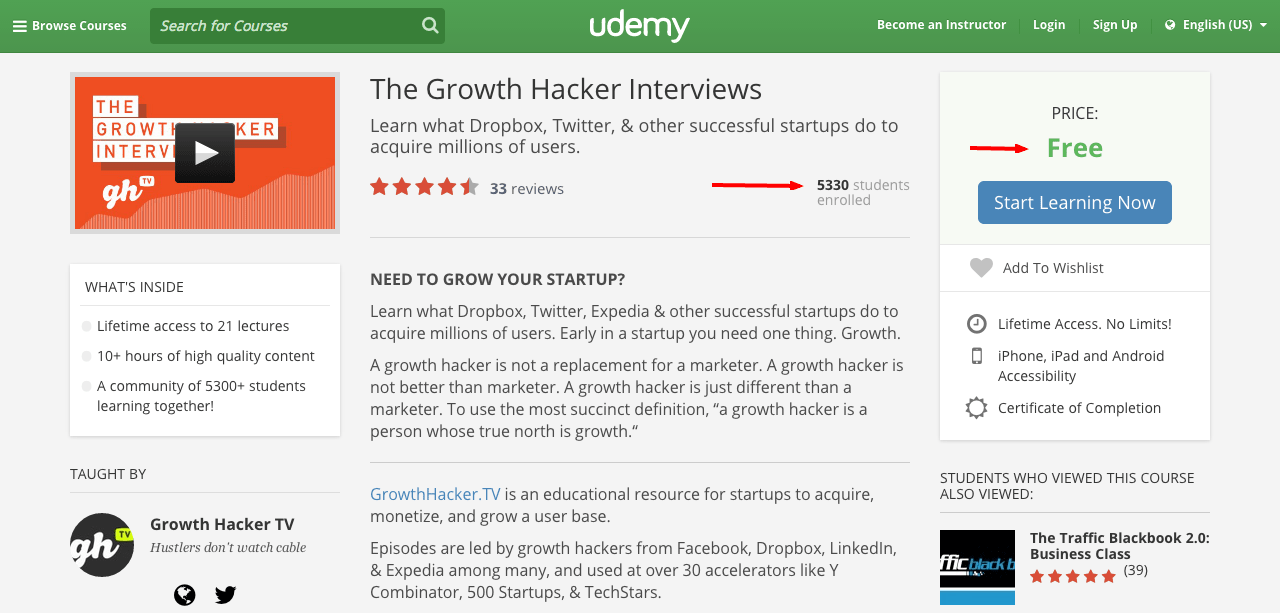 When you make a video course, your visitors and clients have a chance to "get to know you" and get a sense of who you are. Often this personal connection is all that's needed to turn a potential customer into a lifelong client.
6. Create a challenge or competition
Creating a challenge or a competition is a great way to engage your audience. One way you can do this is to give them the chance to have a say in next year's product or service. For instance, you can offer: The Best Designs for Next Year's iPhone Case will Receive a $50 Gift Card and Have Their Design Manufactured!

The incentive your offer and the type of competition you run will vary based on your industry. This is a great way to get prospects engaged on social media and convert them to leads. You can create a customized QR Code with your brand's logo that allows leads to take part in the competition and share it with others. The best competitions give your audience a chance to express their opinion about your product, show a way they are using your product or service, or tell you ideas for a new product line.
7. Create shareable infographics
Like keeping the presentation of your ideas visually appealing, making sure they are shareable is a must. Most website platforms allow you to integrate social media sharing buttons and widgets. You've likely already done that. The next step is to look at the latest generation of shareable infographics.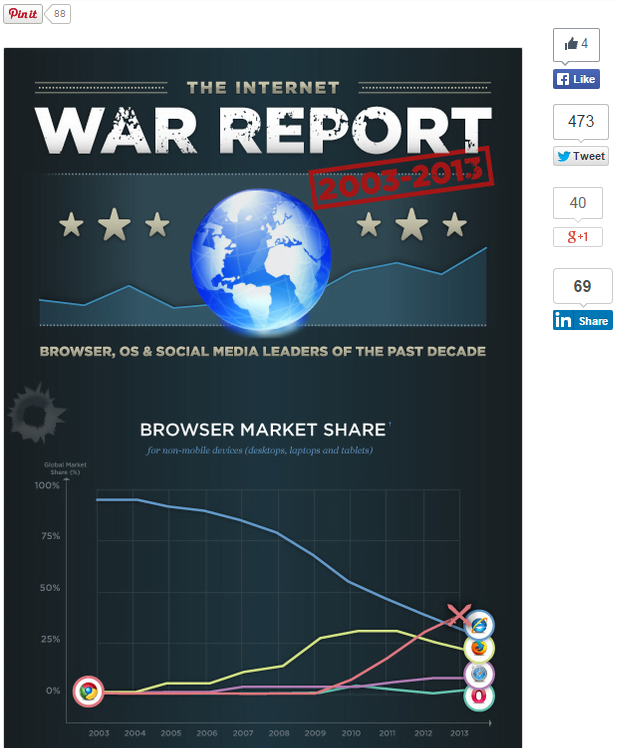 https://blog.kissmetrics.com/internet-war-decade/
When you embed these on your site, your audience gets the best of both worlds, a simple, elegant, and easy digestable presentation of your offer, and the easy ability to share it with someone they think might be interested.
Don't hide those social icons down in the corner of your site. Make graphically pleasing presentations of your ideas with sharing built-in and make that the first thing your prospects see.
To take social media to another level, depending on the product or service you offer, look at ways you can integrate your product or service with existing social media sites through their API.
This makes it so the people who complete a specific action using your product or service don't have to post to social media, your API posts to their account automatically.
Of course you'll need to look into integration and what this means for your codebase. This is one of the methods of lead generation that is often looked to last, but it deserves more attention in the beginning as you are putting the tools in place to generate leads. While it takes more effort to get setup, it's beneficial in the long run.
This is especially true for the people who use your service, you are saving them time, and making it automatic, so they are more likely to opt-in or share your offer or content on their social media feed.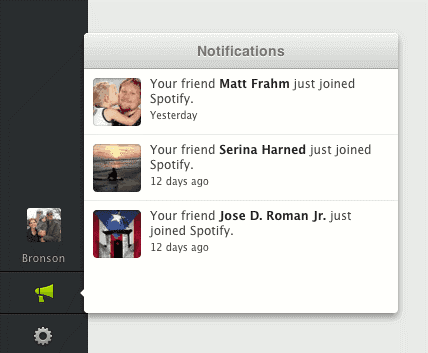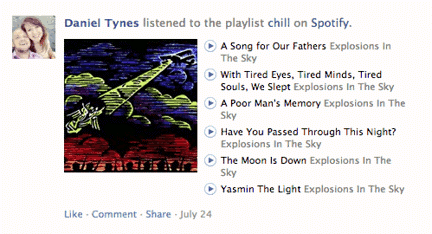 By using some of these overlooked lead generation tactics, you can find new ways to engage your audience and turn passive audience members into active leads. OptiMonk can help you grab a bunch of visitors before they leave your site, but it also helps to have a broad approach to generating leads.
Try the approach that makes the most sense for your product or service. Present your ideas in a visually appealing way, listen to your audience, and you'll be sure to generate more leads and sales.
(Note: Have you heard of OptiMonk? It's a powerful onsite messaging solution that helps you convert up to 15% of abandoning visitors to sales and leads. Give it a try – click here to create a free account.)