The world can turn upside down, but there is one trend that seems to be unbreakable: mobile is the king.
We continuously monitor eCommerce visitors' online behavior and habits. It's not a surprise anymore that ⅔ of shopping is done from mobile devices. Therefore, it is extremely important to make your website primed for mobile viewing. If you plan to have a successful eCommerce website, you absolutely must cater to mobile users first.
First off, I feel I should clarify something.
Oftentimes I find people doubting that intelligent popups are feasible for mobile websites. The great news is that OptiMonk is not just feasible, but it's also 💗📱!
OptiMonk doesn't just simply work on mobile websites but provides battle-tested solutions to grow lists and increase cart values. You can have exit-intent popups, personalized offers, and even gamification.🎰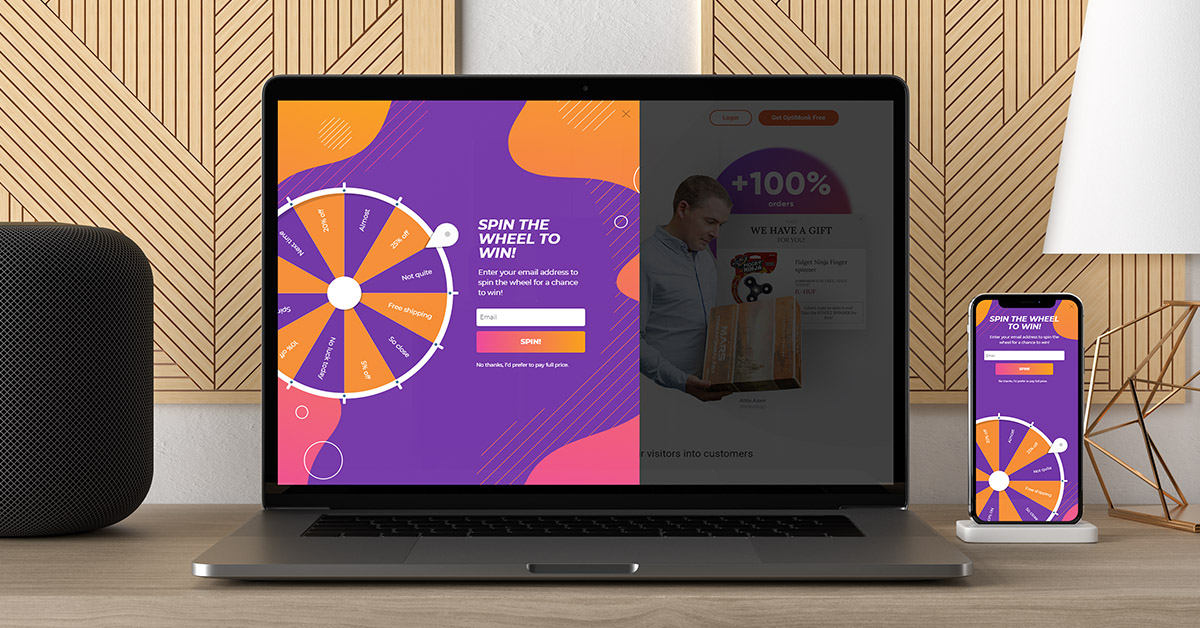 Whatever campaign you create for a desktop website, OptiMonk automatically generates the mobile version as well (which can be turned off).
What can you do to take your mobile campaigns to the next level? Make the extra effort and take care of the small details that make a mobile campaign equally appealing.
There are plenty of fine-tunings that you can manage with our Drag & Drop Editor. For instance, you can hide elements that are not required in the mobile view, or you can change the background so it looks better on a small screen.
Mobile users are getting more and more important for our customers, so we have delivered even more solutions for mobile campaign management. Let's see what's new with our enhanced editor for mobile campaigns.
From now on, you'll be able to separately edit the following for your mobile campaign versions:
Text alignment:

Align texts vertically and horizontally in the text boxes .

Hide every kind of element

: You can hide all kinds of elements if needed.

Mobile-friendly lucky wheel templates:

The lucky wheel provides an improved experience for mobile viewers.

Font size

: You can align the font size.

Image for mobile:

Show different images in mobile and desktop versions.

Margin padding:

Edit the margin padding.

Button size:

Adjust the size of buttons.
Go ahead and try our enhanced editor and amaze your mobile visitors.
All you need to do is create a free account or log in to your existing one, and just get started!