Can you believe it's October already?
I mean, come on… I still remember last year's Christmas dinner like it was yesterday. But when I look at all the new features the OptiMonk team has come up with this year, it's a lot easier to believe that it's October.
Today, I'm thrilled to announce we've got a brand-new template, a new integration and other powerful changes in your dashboard – all ready for you to take advantage of during this year's Holiday season!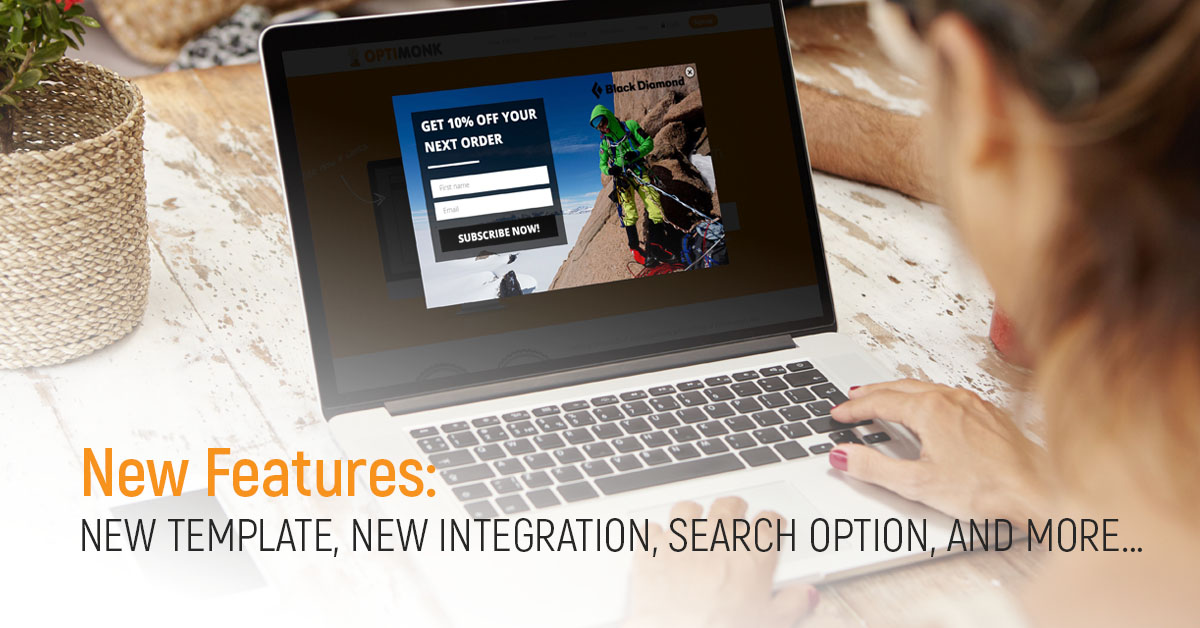 Read on to see what's new in your OptiMonk account. ?
1. New Template
Let me introduce you to Zenith, your new best friend.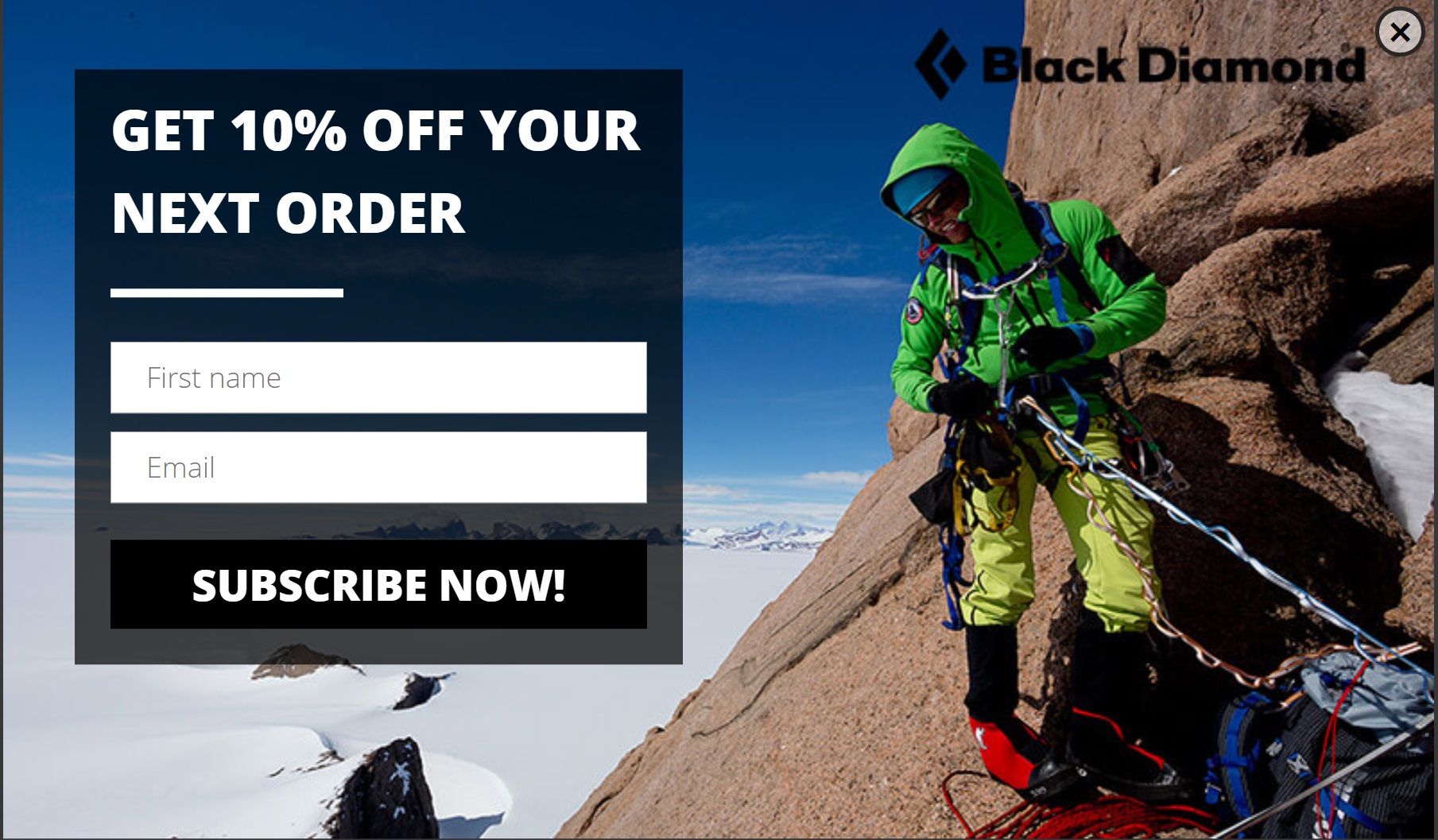 Zenith is a new popup template with a beautiful background photo that you can change easily. Either by double-clicking on the image, or clicking on the Upload button. Please keep in mind that the maximum allowed image size is 2 MB.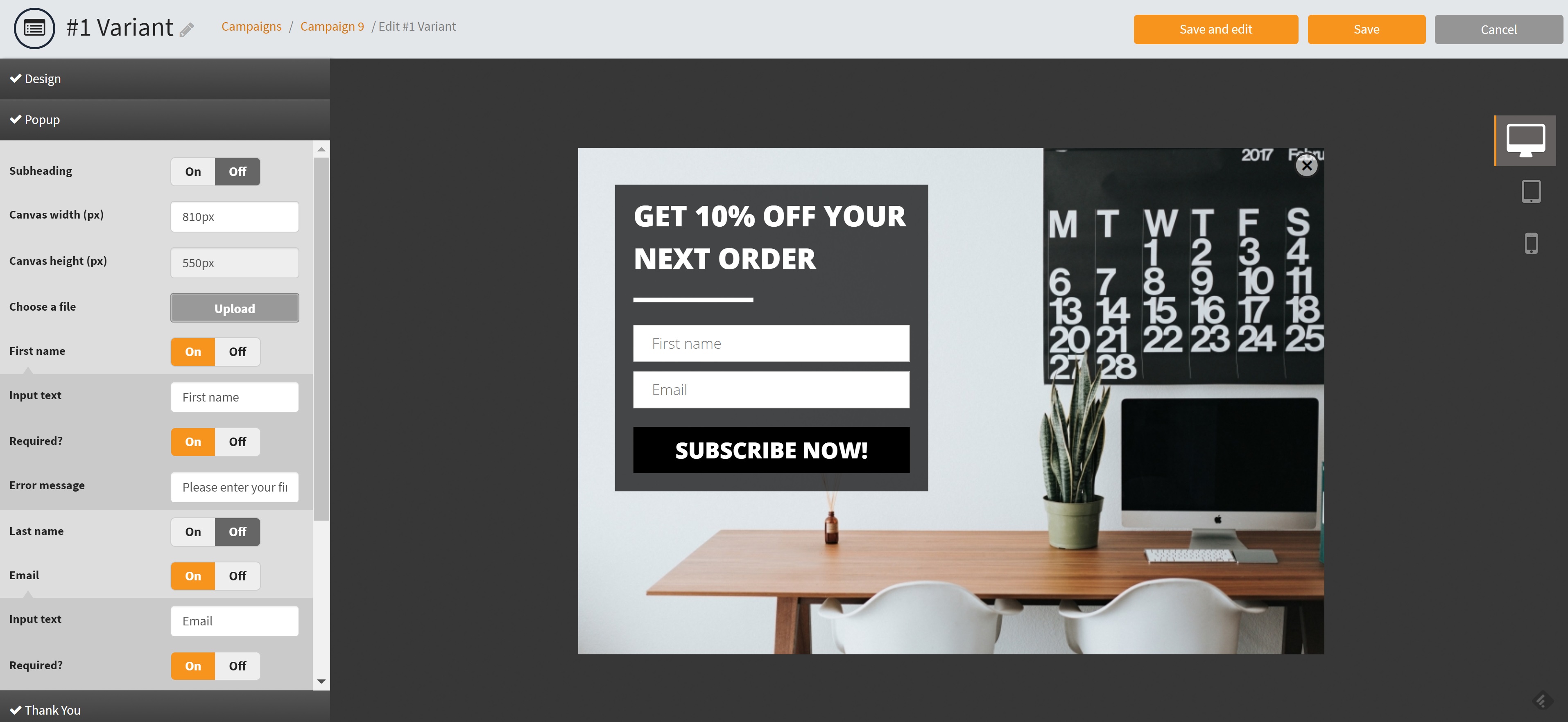 You can also decide if you want to use a different image on the thank you page by turning on the 'Different Image' option, which is turned off by default.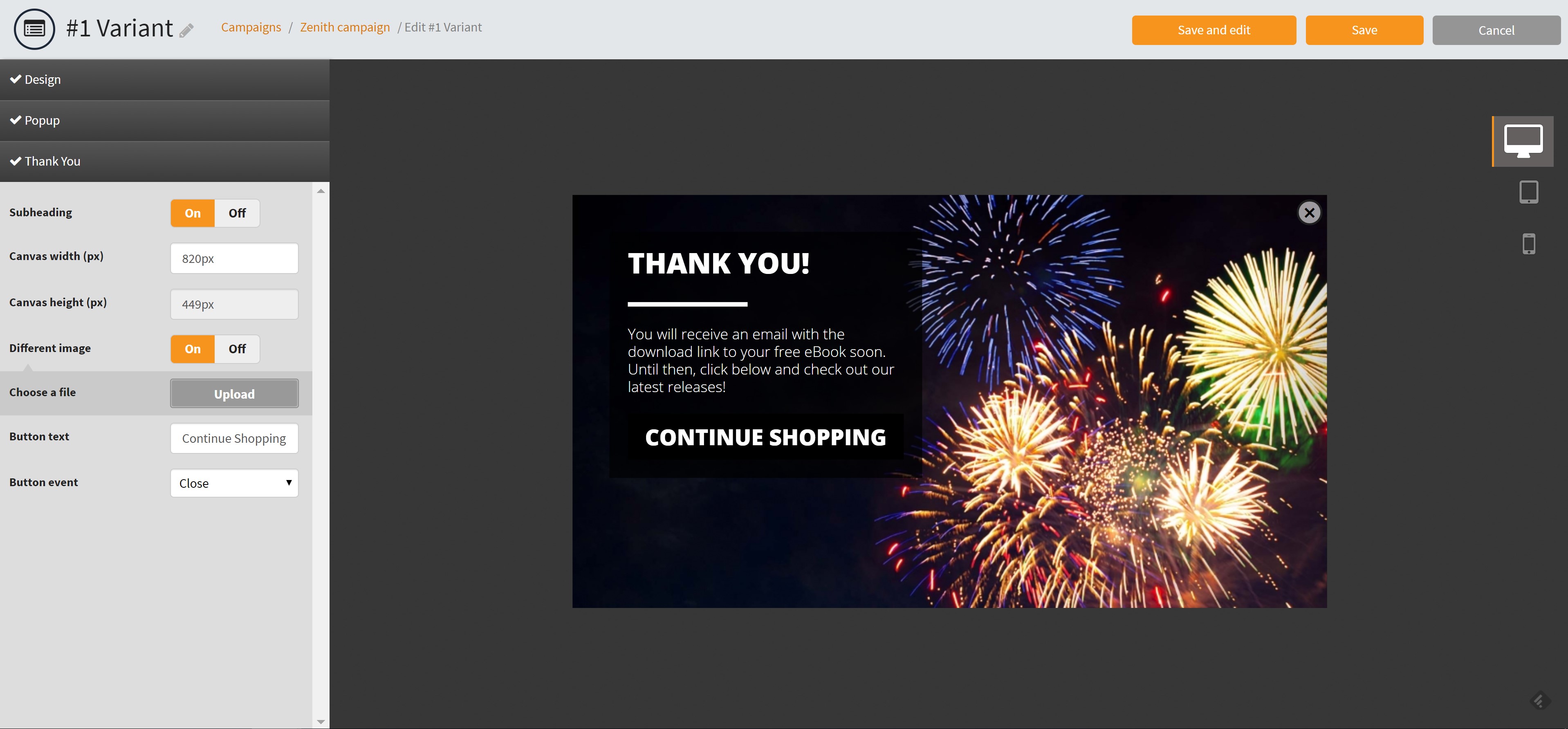 2. Shopware Integration
You know we're always working on new integrations to make it easier for you to connect OptiMonk with your existing software and platforms. Our newest integration is Shopware.
Shopware is a trendsetting ecommerce platform designed to power your online business. With their platform you can create a bright and beautiful online store with more personality. And, now you can also integrate OptiMonk to build your customer base.

3. Search Option
If you're managing dozens of campaigns in your OptiMonk dashboard, then you'll be very happy to learn about this feature: a search option for your campaigns.
When you login to your OptiMonk dashboard and review your list of campaigns, you'll see a new search icon in the top right corner. Click on the icon to search your campaigns by name, domain name or status (active, inactive or all).

4. Other news
I've got two more bits of news. The goal of these changes is to make our dashboard even more user-friendly and make it easier to create your campaigns.
We've added a preview feature for when you select the templates for your campaign. You can preview each template by simply hovering your mouse over the popup you're interested in. For multi-step and multi-page popups, you can even check all of the pages. Pretty nifty, huh?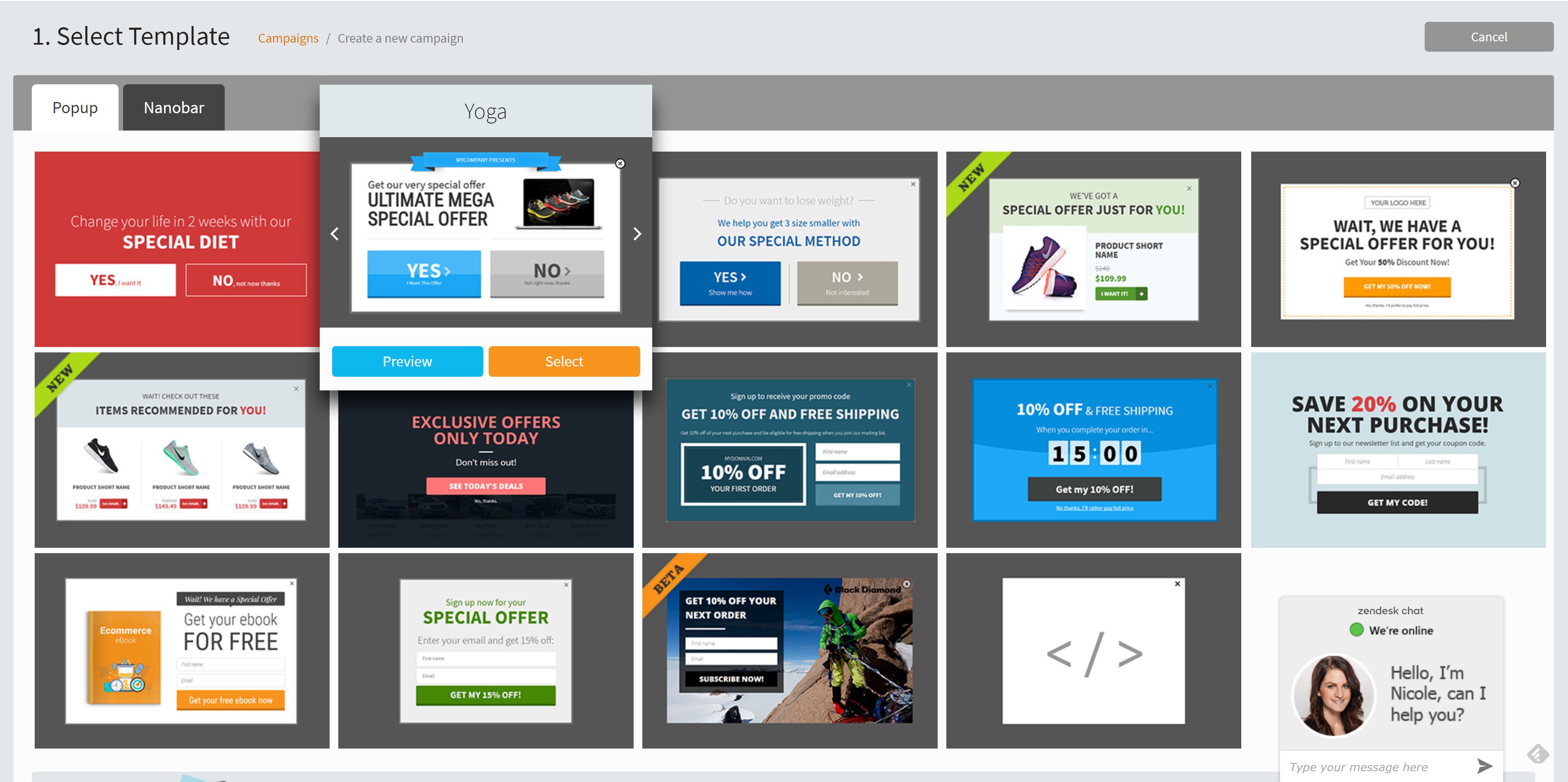 Plus, after you choose the template you want, now you can name the campaign when you assign it to a domain. This makes the naming process much easier and helps you keep track of new campaigns as you create them.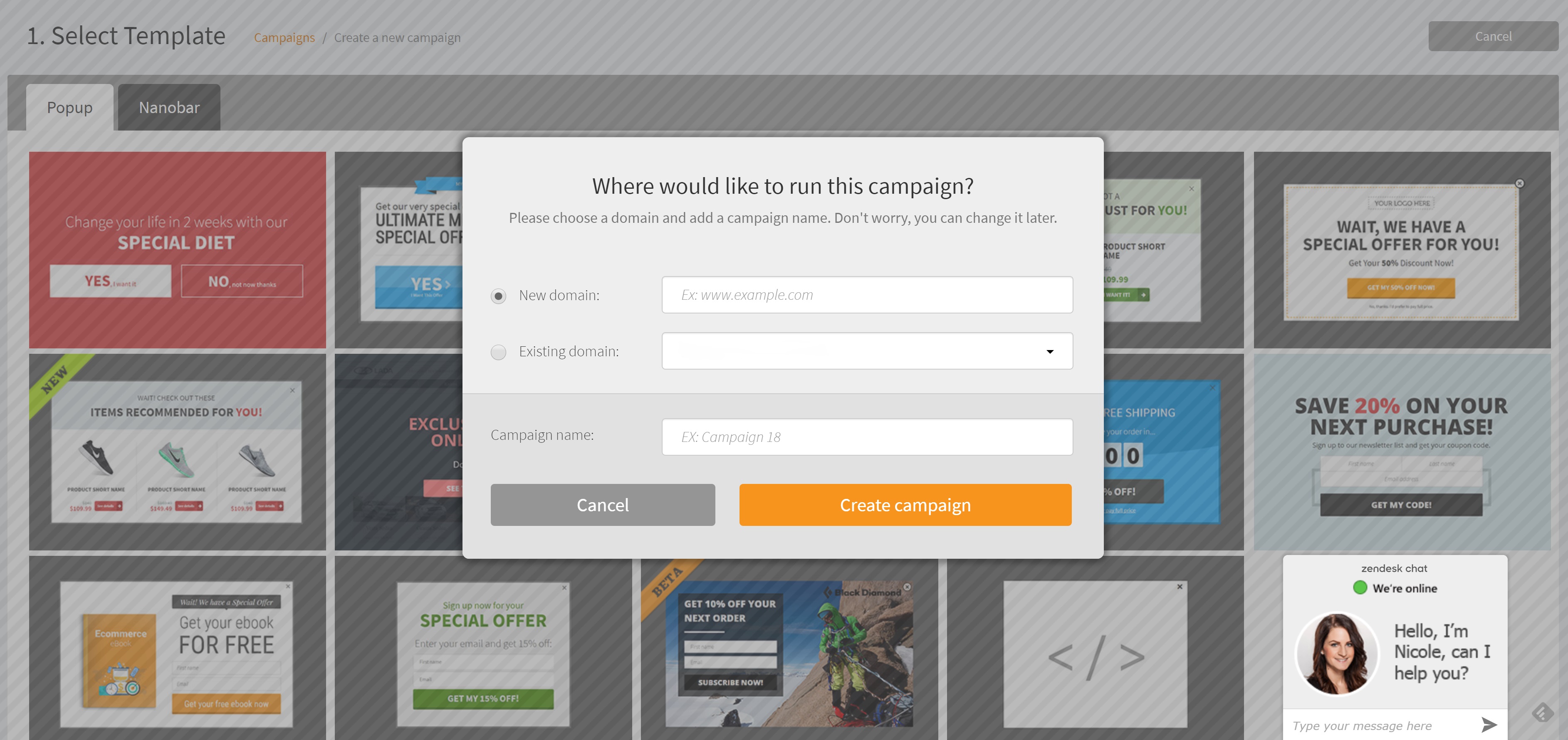 How do you like these new features? Anything else you'd like to see in our next round of improvements? Let us know in the comment section!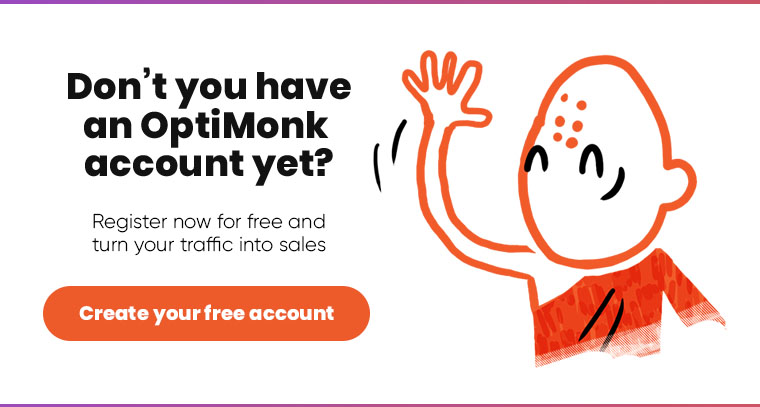 Don't miss another conversion, check out these new features now! Create a free OptiMonk account today!