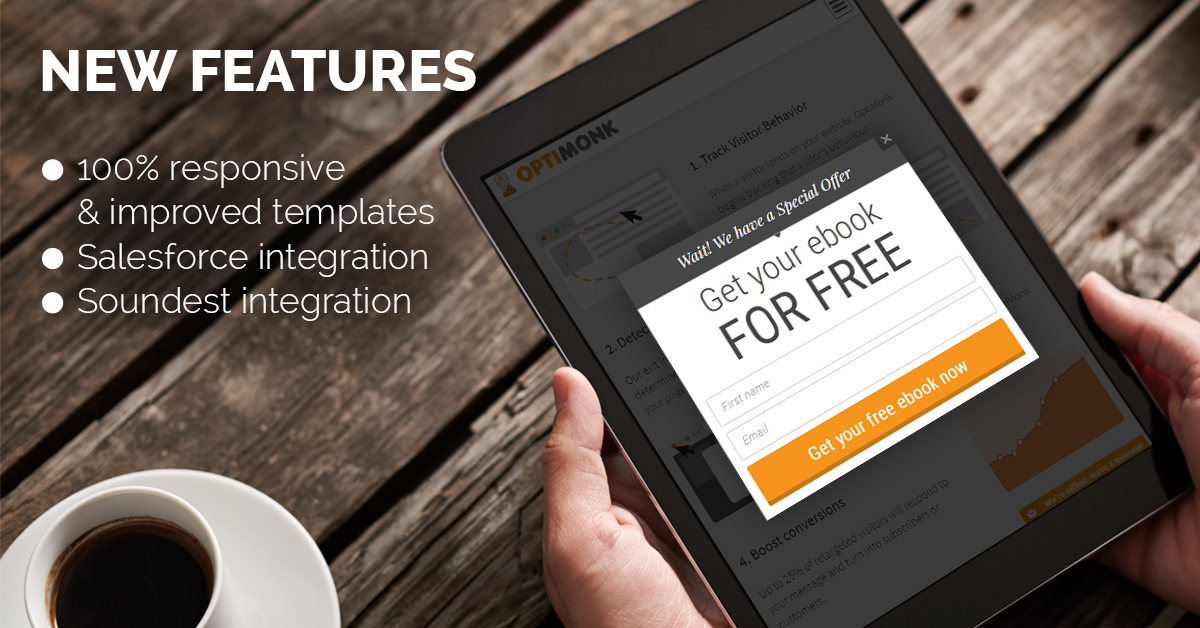 We're happy to announce that all OptiMonk templates are now responsive! Now all of your campaigns will look amazing on desktops, laptops, tablets and phones.
In addition to making our templates 100% responsive, we've also improved their design to make them more persuasive, more beautiful and easier to handle. Many business owners will be happy to learn about the new SalesForce integration and we've added Omnisend to the list of external email systems you can integrate with OptiMonk.
Best of all, every new feature is available the instant you login to your OptiMonk dashboard.
Read on to learn about all the new features and how they can help you capture more leads and sales!
1. 100% Responsive and improved templates
Our design and development teams have been working hard over the past few weeks to make all of our templates responsive. Thanks to their hard work, you no longer need to use a separate mobile template when you're designing your campaigns. Every template can now be used across all platforms ­ desktops, laptops and mobile devices!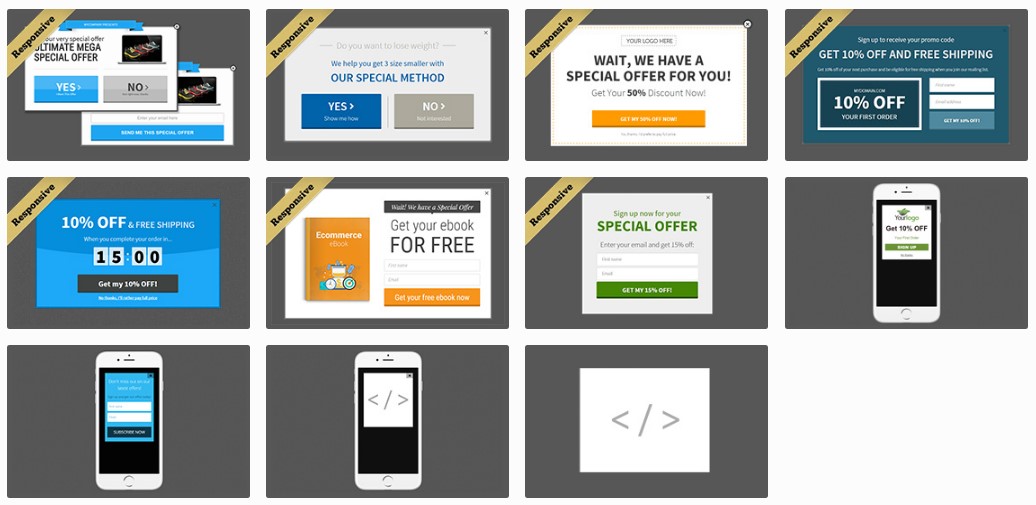 By default, all responsive popups will appear on exit-intent on desktop PCs, and after 6 seconds – as timed-popups – on mobile devices.
You can easily change these settings to suit the needs of your site. In your OptiMonk dashboard, look in the "When should the popup appear?" menu. You can even turn off the popup on mobile if you'd like.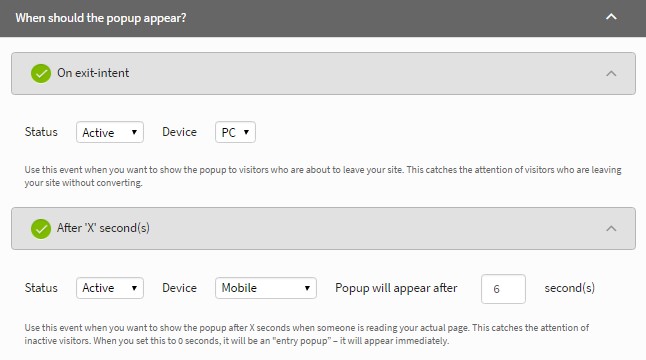 After listening to your feedback, we felt that having two eBook templates was one too many, and it was making the process more complicated. To keep things simple and efficient, we've merged the Burma and Panda templates, taking the best of both to create one new eBook template that's beautiful and easy to use.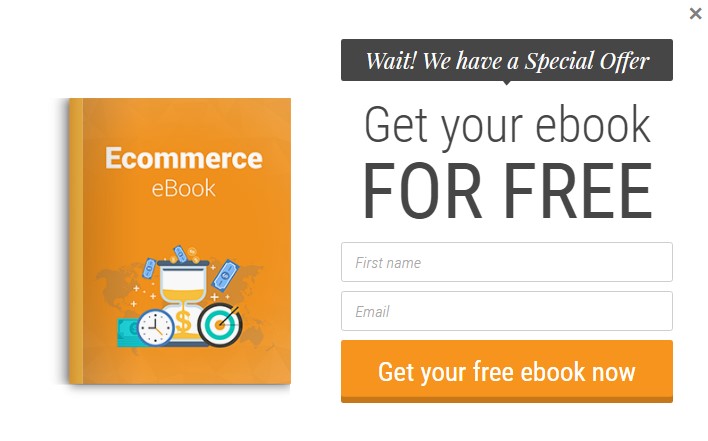 We've also made some of our other templates easier to customize for the needs of your website. You can now change the background color on the coupon in the Tibet template.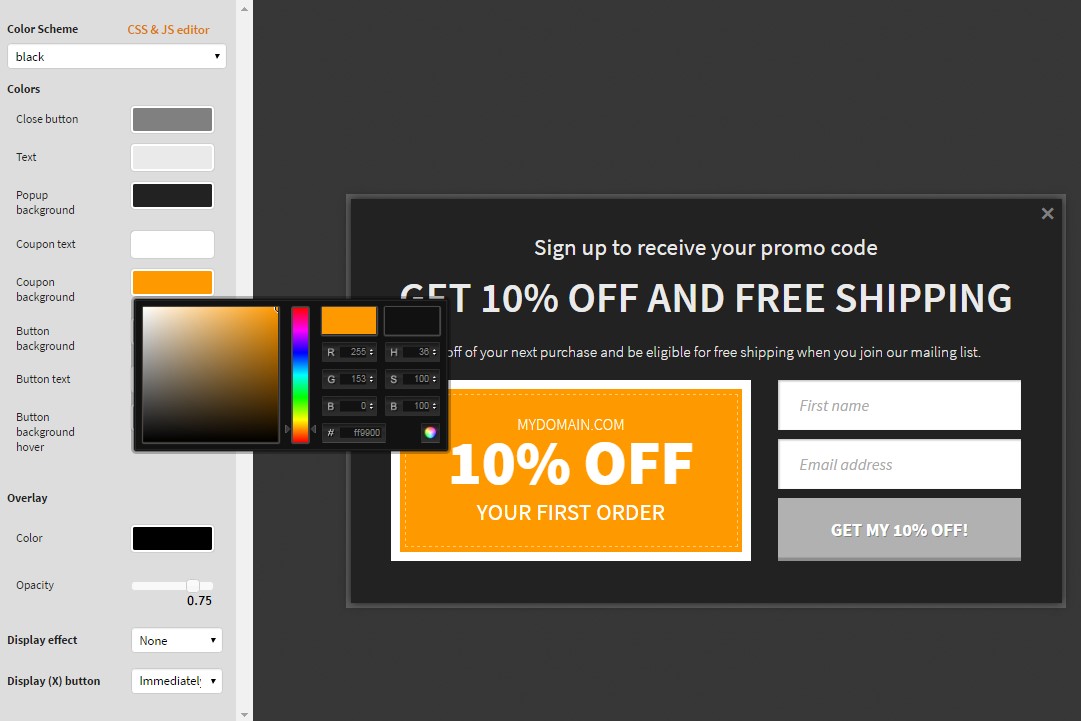 There's an update for the popular Shaolin template too, which allows you to change the top and bottom background colors separately, giving you more flexibility to match the color scheme of your site.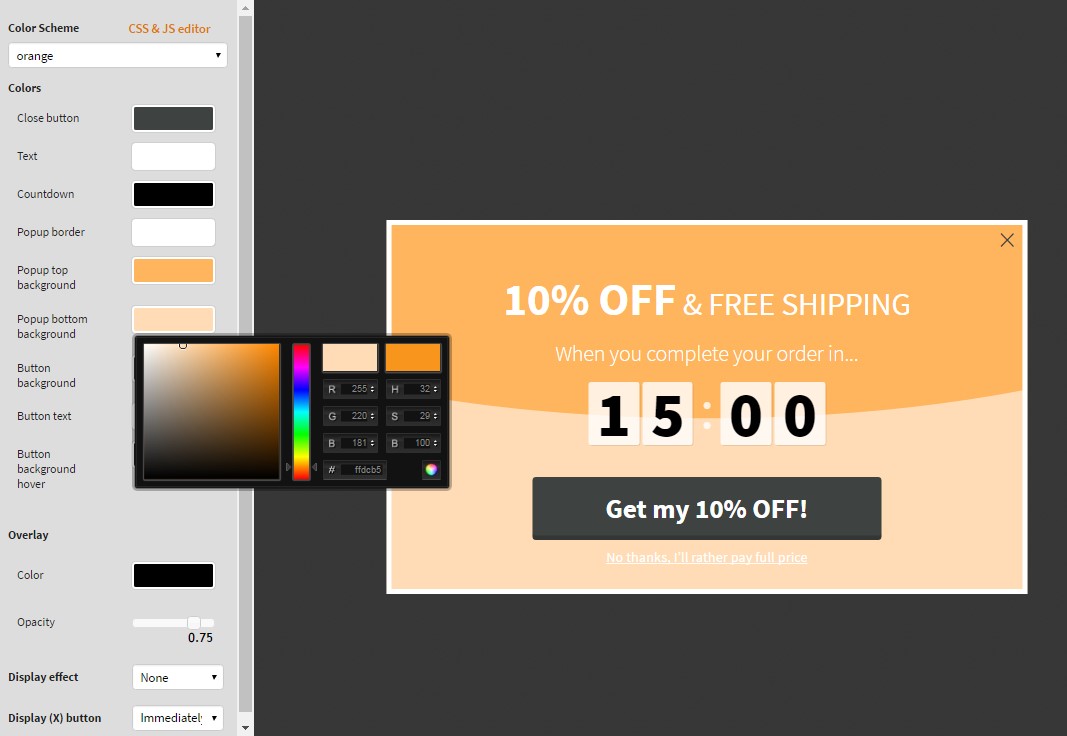 Plus, the coupon code is now displayed on the 'thank you' popup, which makes it easier to track your conversions.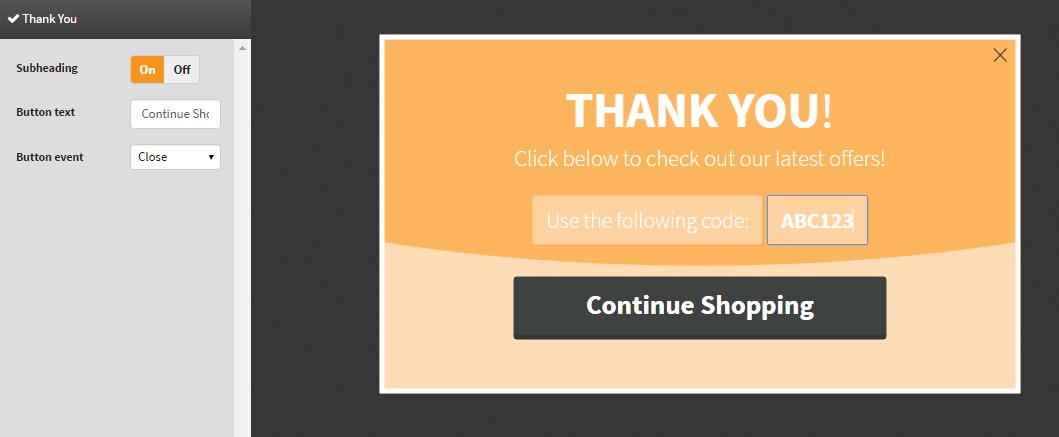 2. Modifiable closing "X" Button
You can now customize the closing the "X" button in your popups too. You can modify the color of the button when personalizing the color scheme, and you can also change its position, font, size, and more within the "Edit CSS and JS" menu item.
3. New CRM integration: SalesForce
Salesforce is one of the most popular cloud-based sales and CRM systems, trusted by businesses large and small to increase revenue, measure marketing campaigns and improve their customer relationship and account management. Thanks to our latest integration, you can now connect OptiMonk with Salesforce, leveraging the power of OptiMonk to gather subscribers and Salesforce to make the most of your opportunities.
4. New newsletter system integration: Omnisend
In addition to the Salesforce integration, we've also connected OptiMonk to another external newsletter system, called Omnisend. Omnisend provides advanced email marketing solutions especially for ecommerce sites.
You can easily transmit your subscribers' information to Omnisend, and start nurturing your leads with email campaigns immediately.

5. Improvements to existing integrations
In addition to our new integrations, we've also made some refinements to our existing integrations with popular email and ecommerce systems. We've updated the Shopify, Klaviyo and MailChimp integrations to make a more seamless connection with your OptiMonk campaigns.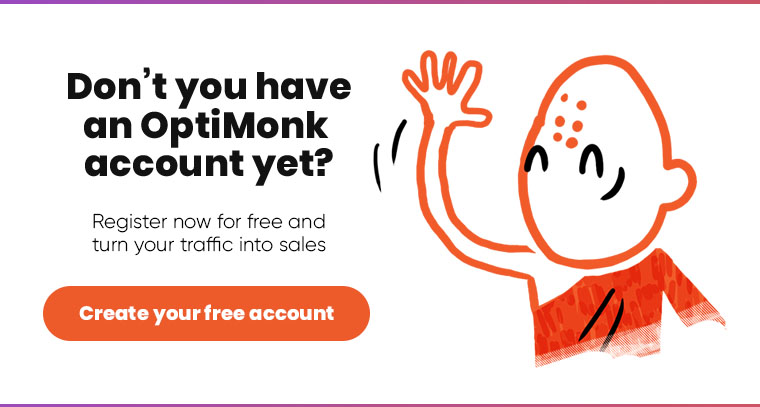 We hope you enjoy using these new features and see even greater success!
Do you have any questions about using the new features or making the most of your campaigns? Feel free to contact our customer service by email or telephone, or simply leave a comment below.
Don't miss another conversion, check out these new features now! Create a free account today!