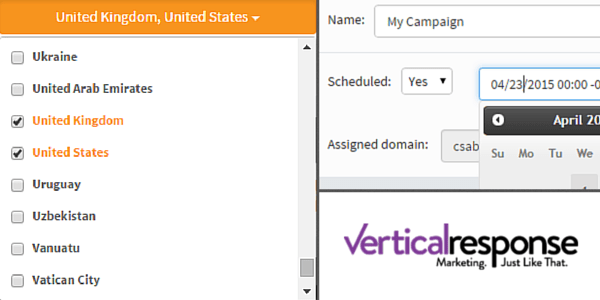 We are happy to announce some long awaited features, that makes the life of advanced online marketers easier. Now you can target visitors based on where they live (Geo targeting), you can schedule your campaings (so you don't have to remember when a given campaign should be stopped), you can set a frequency cap between to displays of your messages, and more.
1. Geo targeting
If you sell internationally, geo targeting can be the greatest tool to boost conversion of your international customers. You can set a targeting based on country to any of your campaigns, choosing one or more countries at the same time.
You can use it to display an entry popup to your customers, to inform them that you are actually shipping to their country – it can give a huge boost to conversions.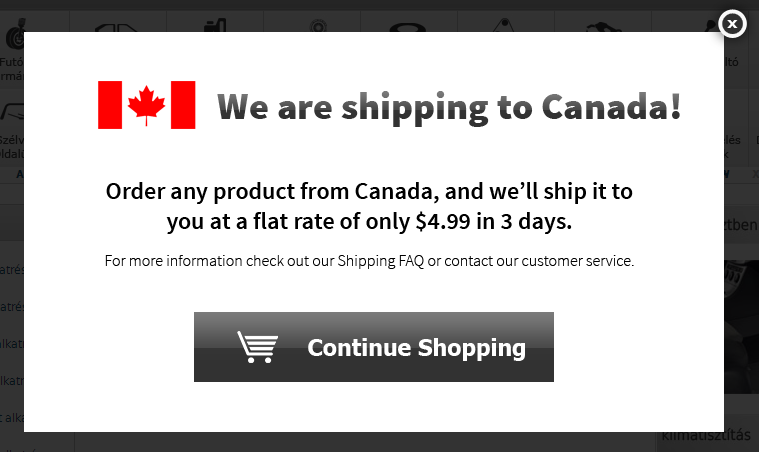 Or use it simply to promote a special, "country-specific" offer to your visitors when they are about to leave your site.
2. Campaign Scheduling
Another frequently requested feature from our customers were campaign scheduling. When you created a special, limited-time offer, you had to activate and deactivate your campaigns manually – until now!
Now you can schedule your campaigns easily – just set a start and end date to them. You can even set it to the minute, and according to your any time zone.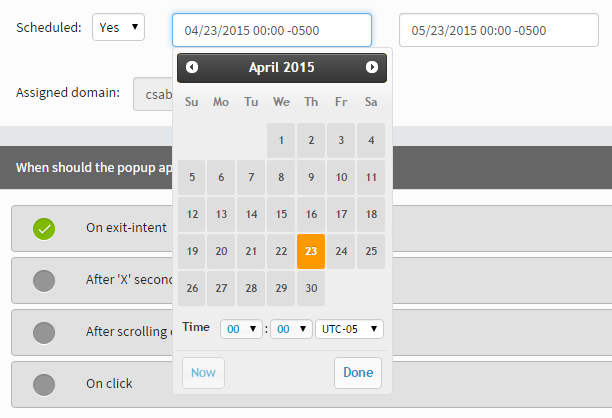 3. Display Frequency Cap
You don't want to annoy visitors with too frequent popups? But still want to show them a message more than once? No problem!
Now you can set not only the maximal number of appearances of a campaign to a visitor, but the minimum time period between two appearances.

4. Vertical Response integration
We integrated one more popular newsletter service, Vertical Response – now you can use it as easily as the other newsletter integrations.