After launching OptiMonk on Product Hunt on 2 July, we've never thought of being featured as the Product of the Month… However, all the effort we put together have finally paid off.
As a result of everyone's support, we passed 900 upvotes on the launch day. These upvotes and the great discussion on our post helped us reach the top spot: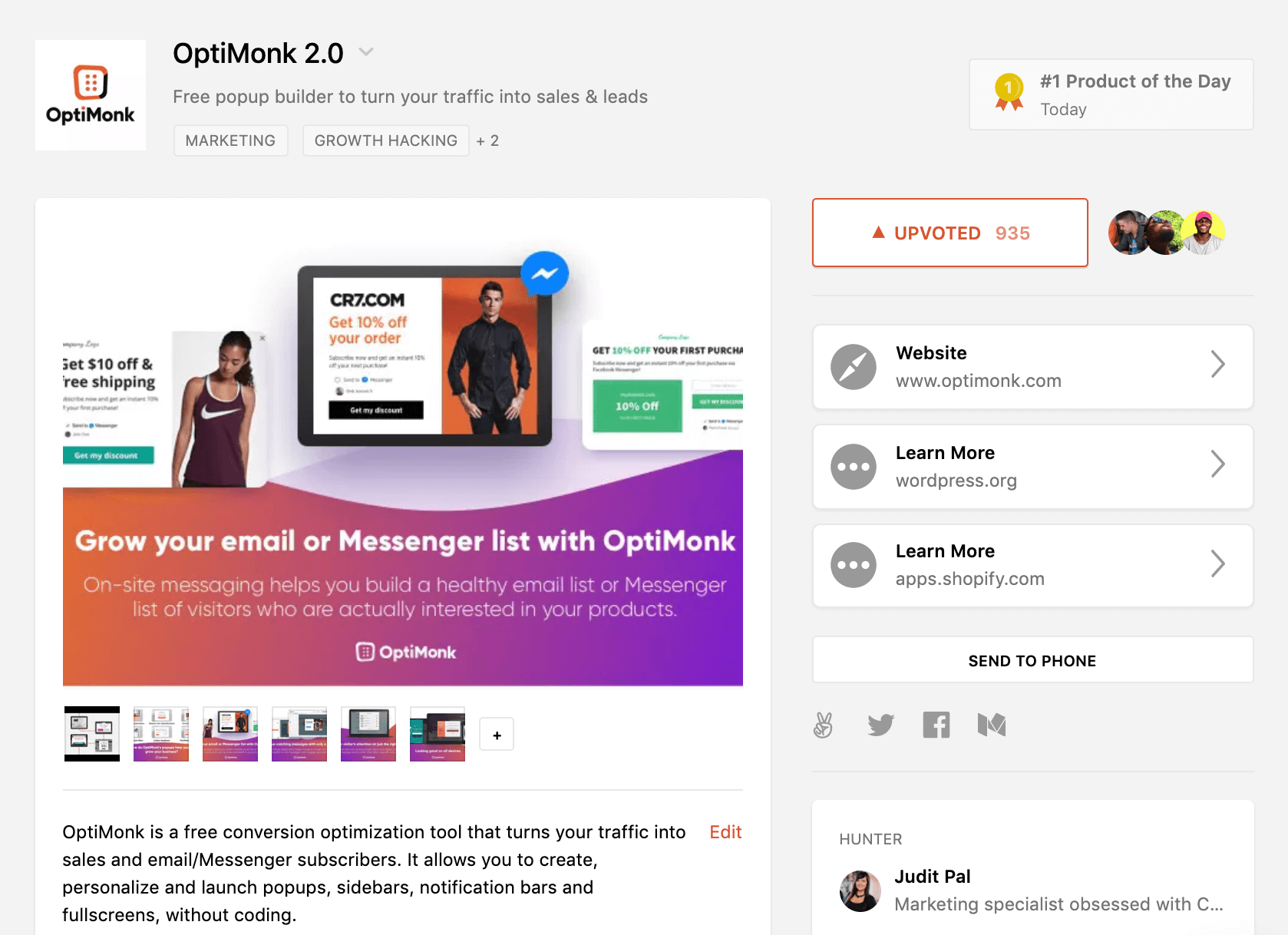 If you haven't had time to check out our listing yet, dozens of comments have been left, so come and join the conversation here 😉
Here are some of our latest reviews:
A few days after launching on Product Hunt, we became the #1 Product of the Week – what's more, OptiMonk stayed in the featured items of the 'Popular this month' (July) category as well.
We gained the #5 spot for July with 2,000+ upvotes.
We're extremely happy to achieve this milestone, but more importantly: we're so proud of the OptiMonk community and also grateful for sharing their thoughts and supporting us.
Thank you ♥️
If you haven't checked OptiMonk out on Product Hunt, please take a moment now to give us feedback here:
Now we feel OptiMonk is much more stronger than it ever was before. But stay tuned, there's even more in our tank…
We keep improving t

o
make everyone a master online seller.
♥️