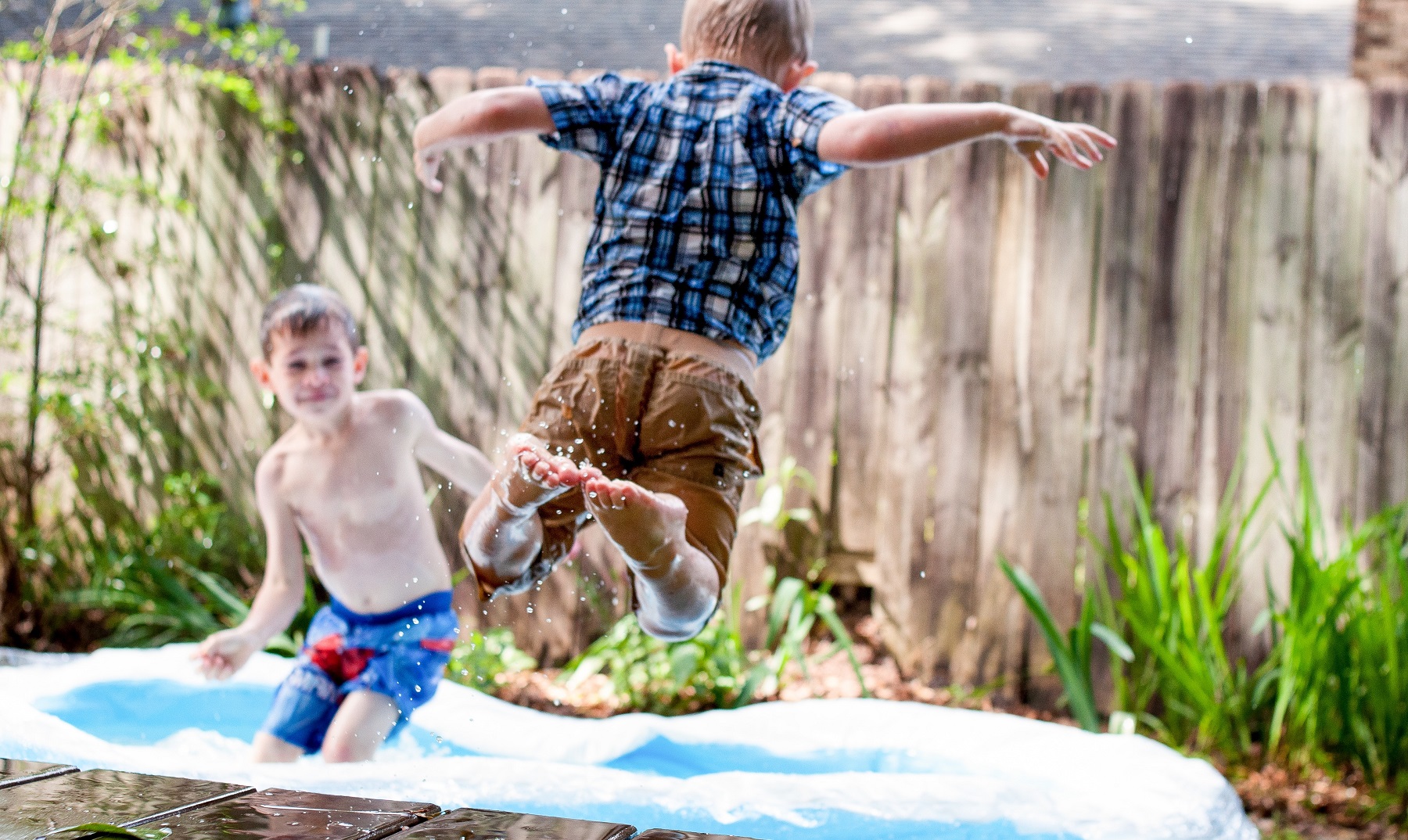 People around the world are celebrating Children's Day on various days depending on the country. For example, in the United States, it is celebrated on the second Sunday of June. Which means, this year it will be on 9th June.
On this special day, parents, grandparents, godparents, aunts, and uncles are all focusing on children, usually by buying gifts for them.
Children's Day might be not as big as Mother's Day, but it also belongs to the top shopping events for families.
We found some interesting statistics from all around the world. For example, one depicts the sales revenue generated through online shopping during the two weeks preceding Children's Day in Brazil. In 2016, Children's Day online retail sales generated about 1.7 billion Brazilian reals in revenue, which is 414 million U.S. dollars.
Here's another one: According to Kung Fu Data, gross sales on Children's Day for items like toys, board games, children's wear, and children's shoes across Alibaba's platforms totaled approximately 1.1 billion U.S. dollars.
As you can see, no matter where your business is located, Children's Day is a unique opportunity. Be sure to recognize the potential, especially if you sell toys, children's clothes or school supplies, and make sure you're making the most out of this holiday.
Luckily, OptiMonk's ready-to-use Children's Day templates will help you to do that.
Plan your Children's Day campaigns using on-site messages
We are happy to share our special template package with you that helps to create marketing campaigns for Children's Day. The package contains 6 brand-new on-site message templates that help to showcase your awesome offers and get your visitors' email address.
Ready to get a sneak peek?
Here's a beautiful interstitial popup that redirects your visitors to your best offers: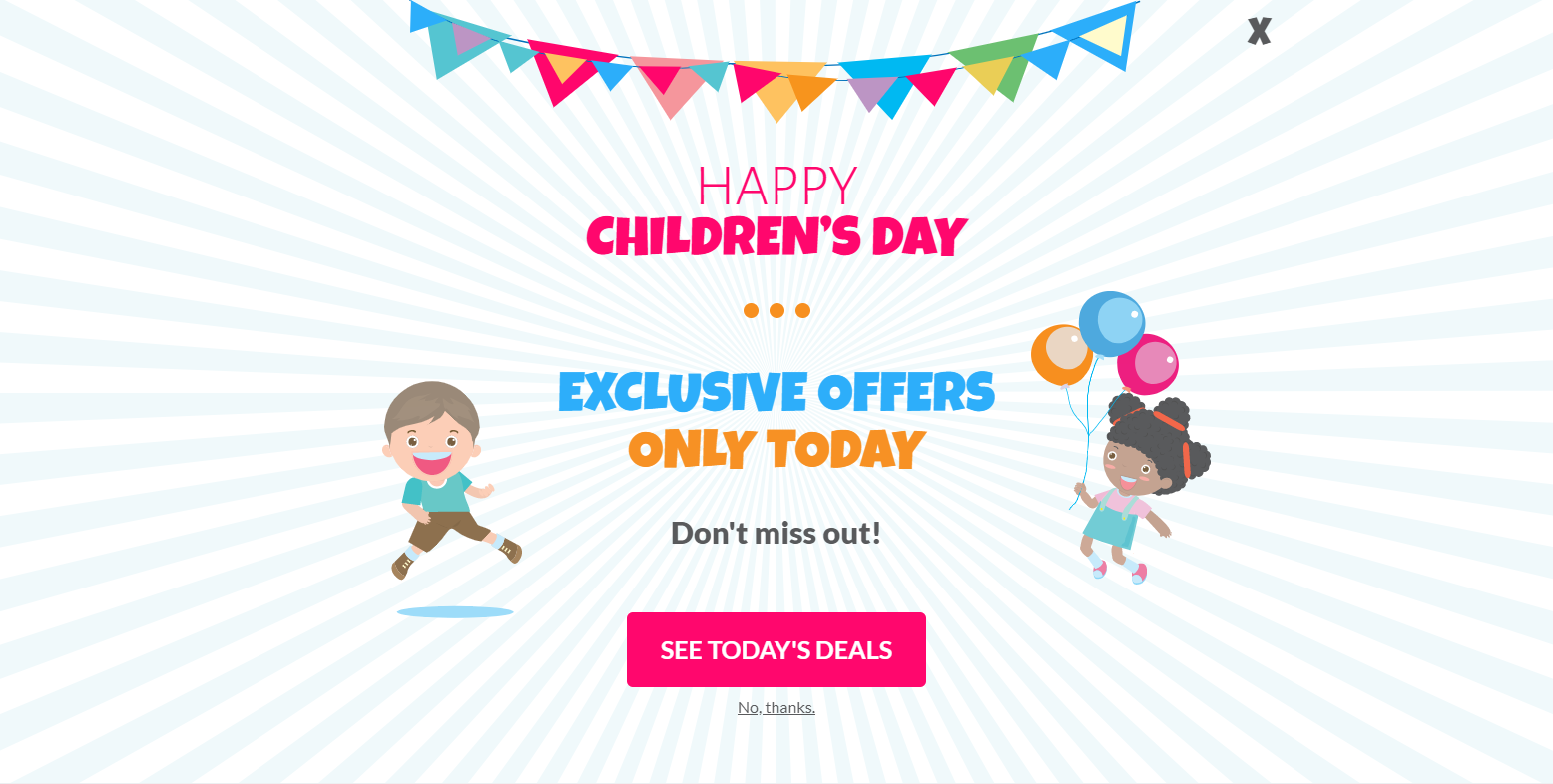 And here's one that helps you to collect Messenger subscribers: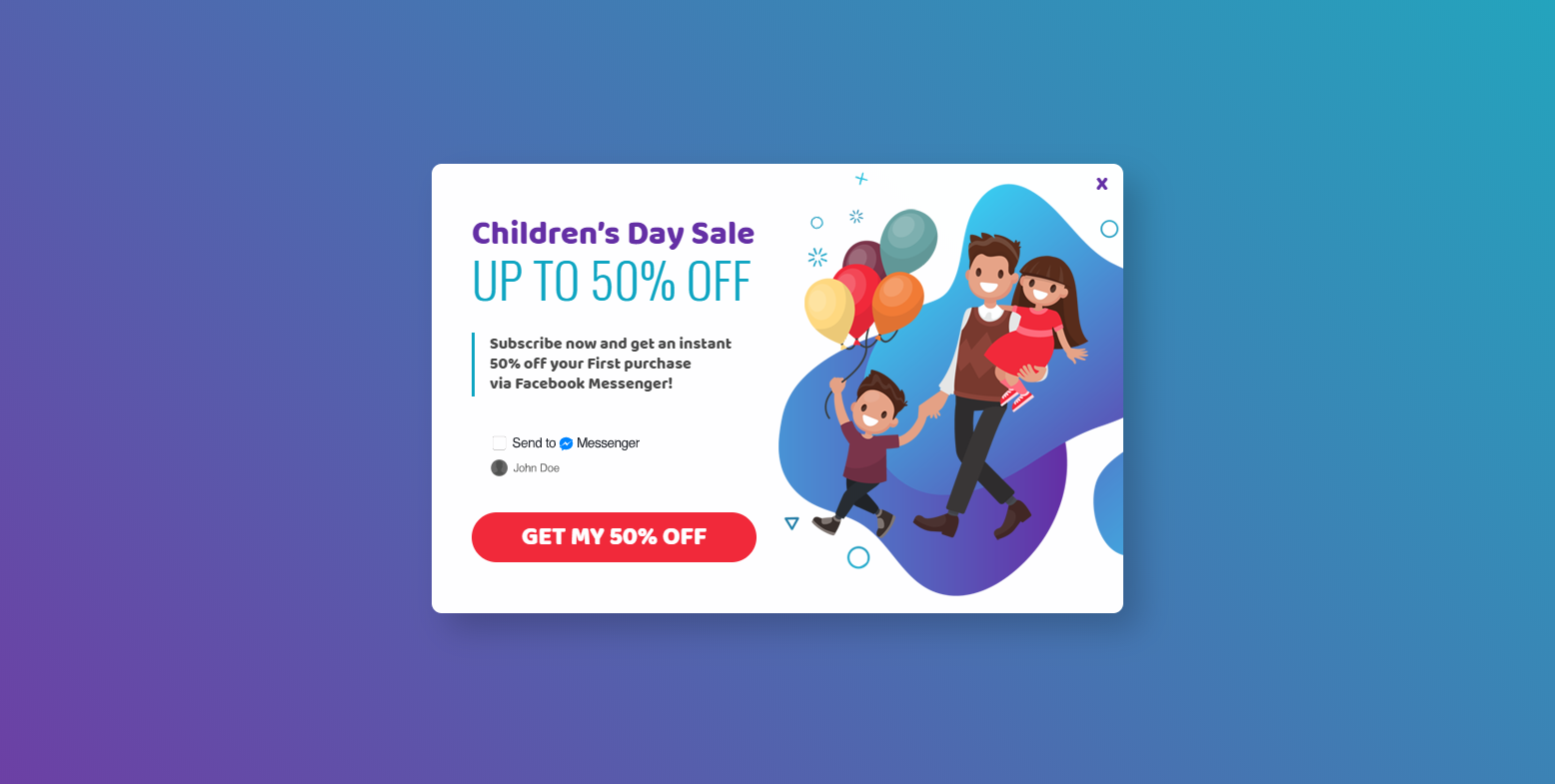 The best is yet to come… We've just released a brand-new type of gamification popup with these Children's Day templates. Meet the Scratchcard template!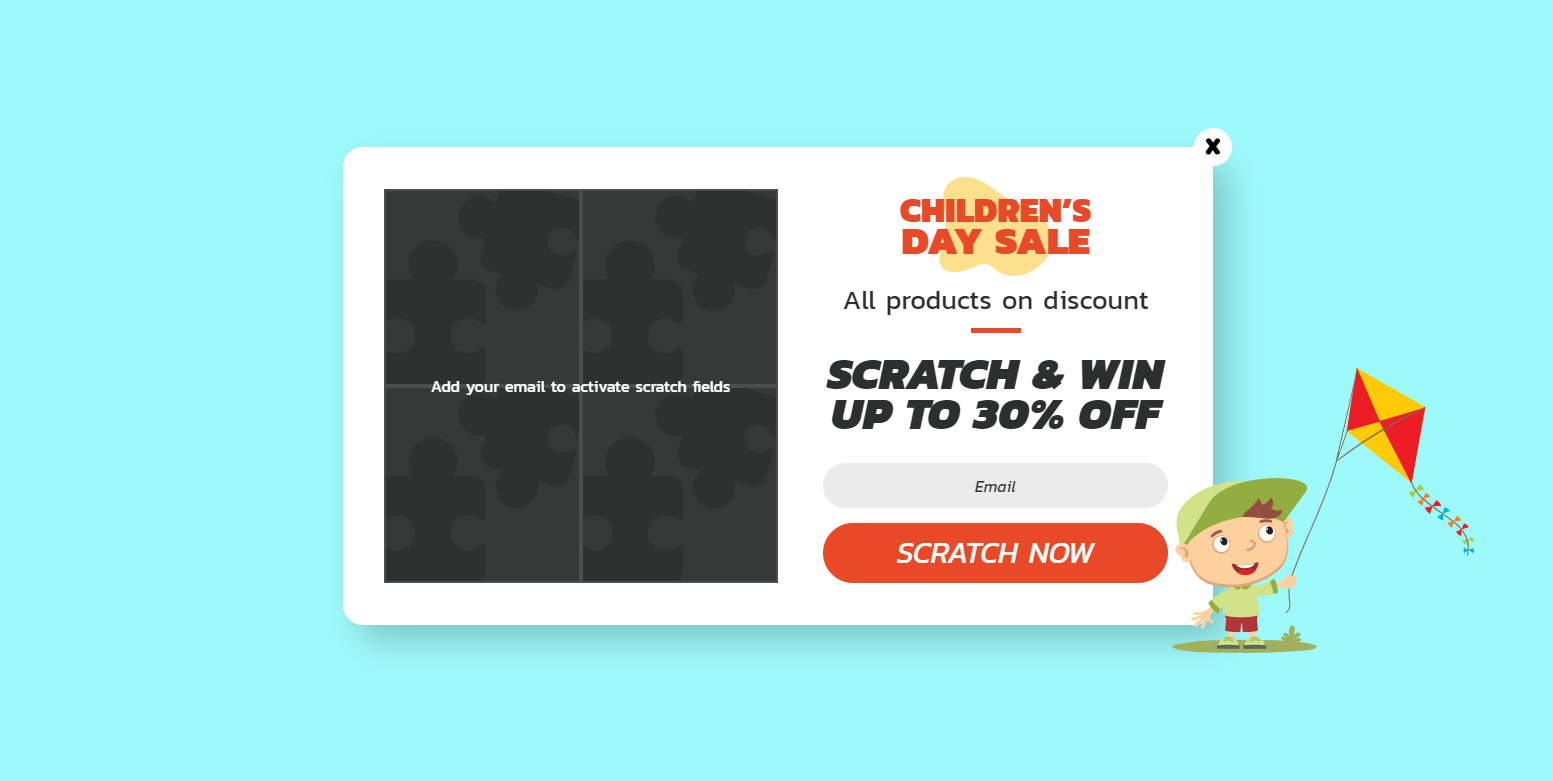 I think this is the perfect time to give it a try, but stay tuned, we'll release a non-seasonal version of this very-very soon.
Wanna see more Children's Day theme popups and nanobars?
Create a free account or sign in to your existing one, check out all the amazing new templates and let's celebrate all the kids together!