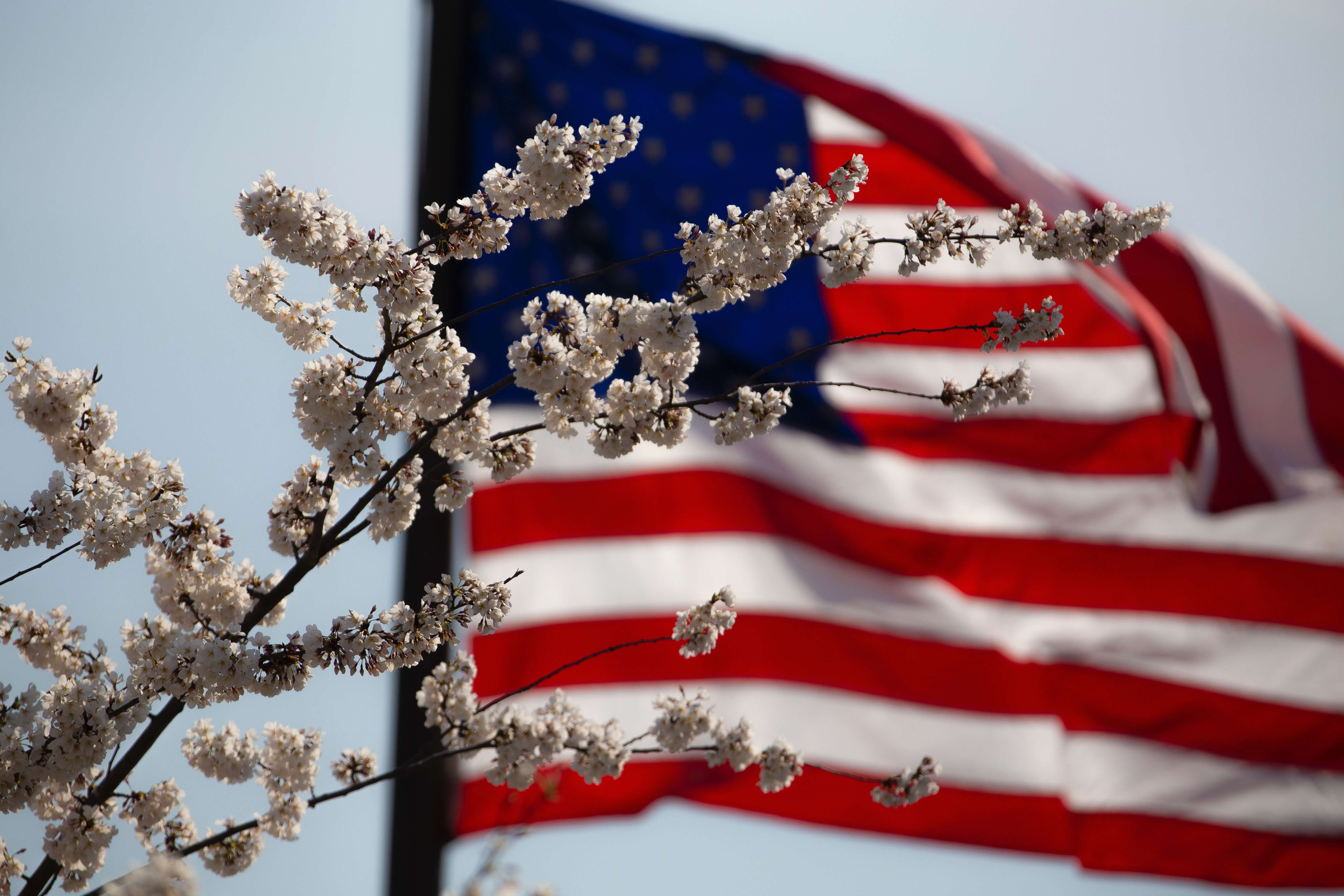 Just sitting in front of my laptop in the heart of Europe and taking a quick look at our customers… Whoa! It always impresses me that marketers in more than 150 countries trust OptiMonk to boost their sales.
Guess which country has the most OptiMonk users?
Well, definitely the United States.
Pick a number!
What percentage of our active users – do you think – is American?
🤔
19,7%…
Yes, it means that almost every fifth OptiMonk user celebrates Thanksgiving in November, Memorial Day in May and Independence Day on the 4th of July.
4th of July is one of the top 10 holidays that have significant meaning for many American people. This day is all about getting together with loved ones, appreciating all of the great things they have and celebrating with fireworks, parades, picnics, and more.
NRF's annual Independence Day survey shows that 86% of people plan to celebrate Independence Day in 2019:
Based on the Independence Day-related spending data between 2009-2019, an average of $73.33 per person is expected to be spent on food items during the holiday season. However, patriotic items are also popular products to buy during this holiday:
Not to mention any other items that are designed for the summer season…
That's why many retailers are going to be dropping big savings – which is actually one of the best times of the summer for online shoppers to save some money.
Although 4th of July is around the corner, don't be afraid if you haven't started your promotion yet.
According to Digital Trends, the most of the special offers come down the pipeline in the last days of June. Some stores like Walmart often wait until the weekend before the actual event, and others start showing all of their cards on the 4th of July.
Considering summer has officially begun, here are some of the best product categories – in addition to food and patriotic items – that run well during the 4th of July sales:
Mattresses
Clothing
Outdoor Gear
Laptop – so if you sell any of these products, you can definitely take advantage of an Independence Day promotion.
4th of July Sales are usually short promotions involving only one or a few days.
So every minute counts – if you want to sell more.
Raising awareness for your best offers and increasing the sense of urgency plays crucial role when it comes to convincing your visitors to make a purchase.
That's why we created 2 ready-to-use popup templates for 4th of July.
Make more money on your best 4th of July deals with these popup templates
We're thrilled to share our special templates with you that helps to attract more customers.
Do you have coupons, VIP offers or product bundles for the 4th of July? If you want your promotion to be a success, you need to get your offer in front of prospects who are interested in it.
Feel free to use this fullscreen template: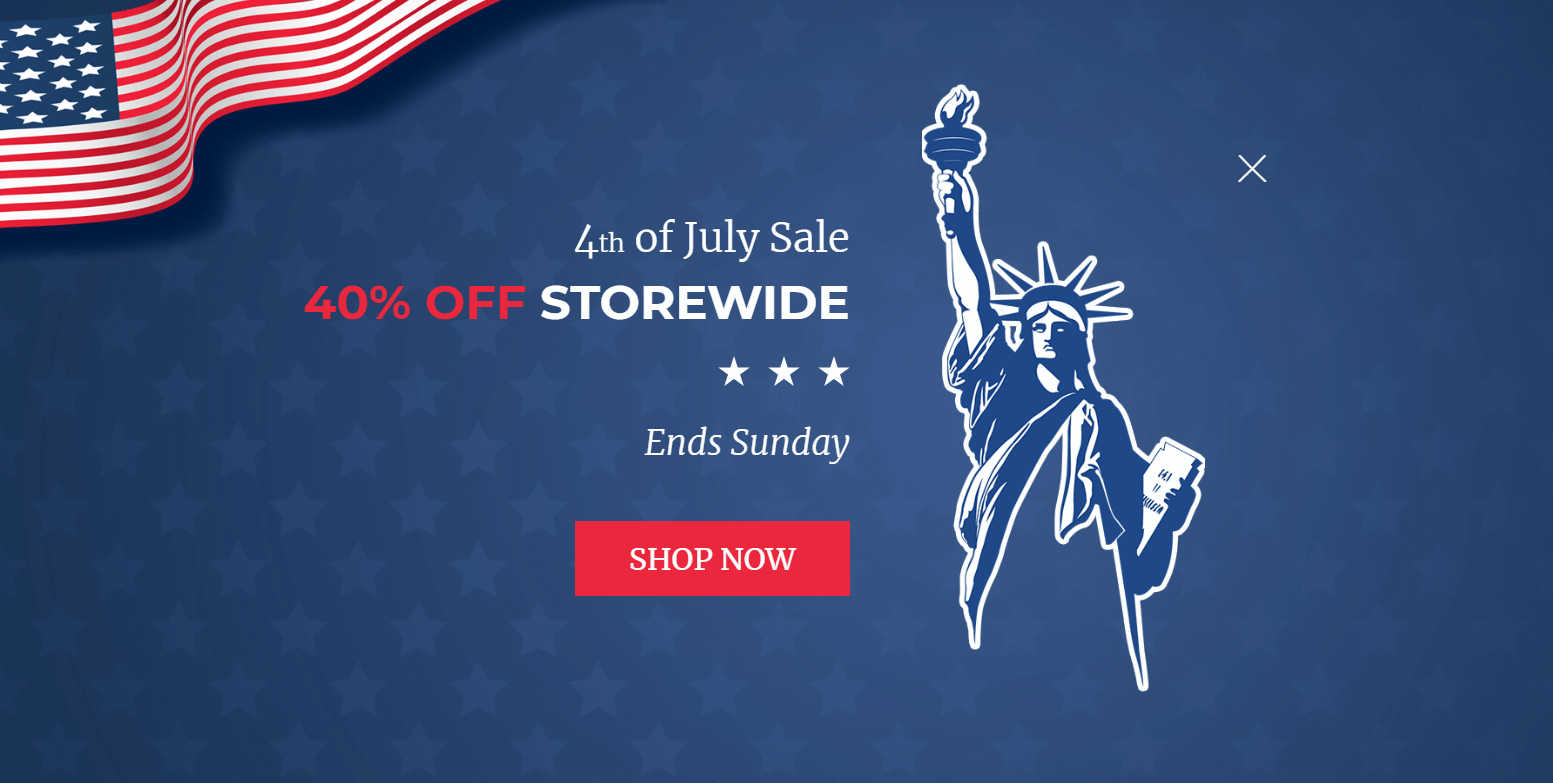 And here's a nanobar to encourage your buyers to spend more and complete the checkout:

Would you like to use them right now?
Create a free account or sign in to your existing one, check out all the amazing new templates and create your summer campaigns in no time!