Displaying automatic product recommendations based on user behavior is a powerful tool for increasing sales that every online store should have. However, we recognize that many businesses can't take advantage of product recommendations because it takes a lot of time and resources to collect the data and build a product recommendation engine.
At OptiMonk, our goal is to empower your business, so we've built a brand new Intelligent Product Recommendation Engine + template to help you increase your sales… and I'm really excited to announce that it's available now!
Why online stores should use a product recommendation engine
Solution-seeking visitors are people who know they want to buy, but they aren't sure what the best solution is for their needs. This is where product recommendation plays an important role. It can help convert these visitors by recommending a product at just the right time.
Recommending products based on user behavior will increase your conversion rates and your average order value as well. You can display product recommendations throughout your site – on your home page, product and category pages, and checkout pages.
Here's an example from CharlotteRusse.com for recommending products on your home page. They make their product recommendation more personal by using the question "Have you seen these yet?"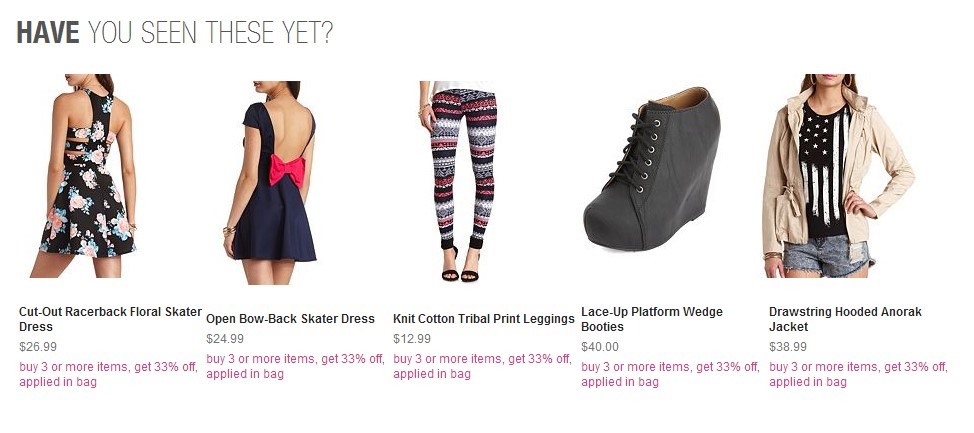 Here's another good example from Net-A-Porter. The products shown on their home page change dynamically, and recently purchased items are always displayed.

The example below shows a mini cart which also includes product recommendations. This approach is often used for recommending additional products during the checkout process.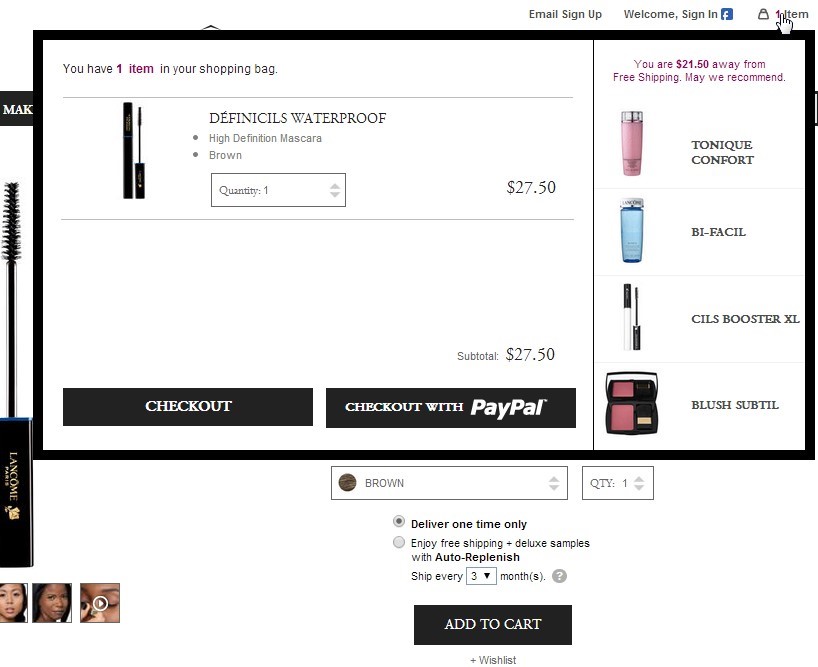 And now – with the help of OptiMonk – you can use product recommendations in one of your popups! Check out the example below.

How it works for Shopify Stores
Shopify Stores can take full advantage of the new Intelligent Product Recommendation template, here's how:
1. Install the latest version of the OptiMonk app in your Shopify Store
In order to use the intelligent product recommendation feature, you need to have the latest version of the OptiMonk app installed in your Shopify Store.
If you are installing the OptiMonk app in your Shopify Store for the first time, follow the steps here to install the app. Existing users with an older version of the OptiMonk app will receive an update notification. Be sure to complete the update to take advantage of product recommendations.
2. Wait 1-2 days while we build your product recommendations
After installing or updating the OptiMonk app in your Shopify Store, you'll need to wait a few days before you start using it. During this time, our product recommendation engine reviews your Shopify Store data to provide the most relevant product recommendations to your customers.
3. Then, create a campaign!
Once the latest version of the app is installed and your data has been processed, the next step is to create a campaign. Choose the Shalisha template to get started with product recommendations!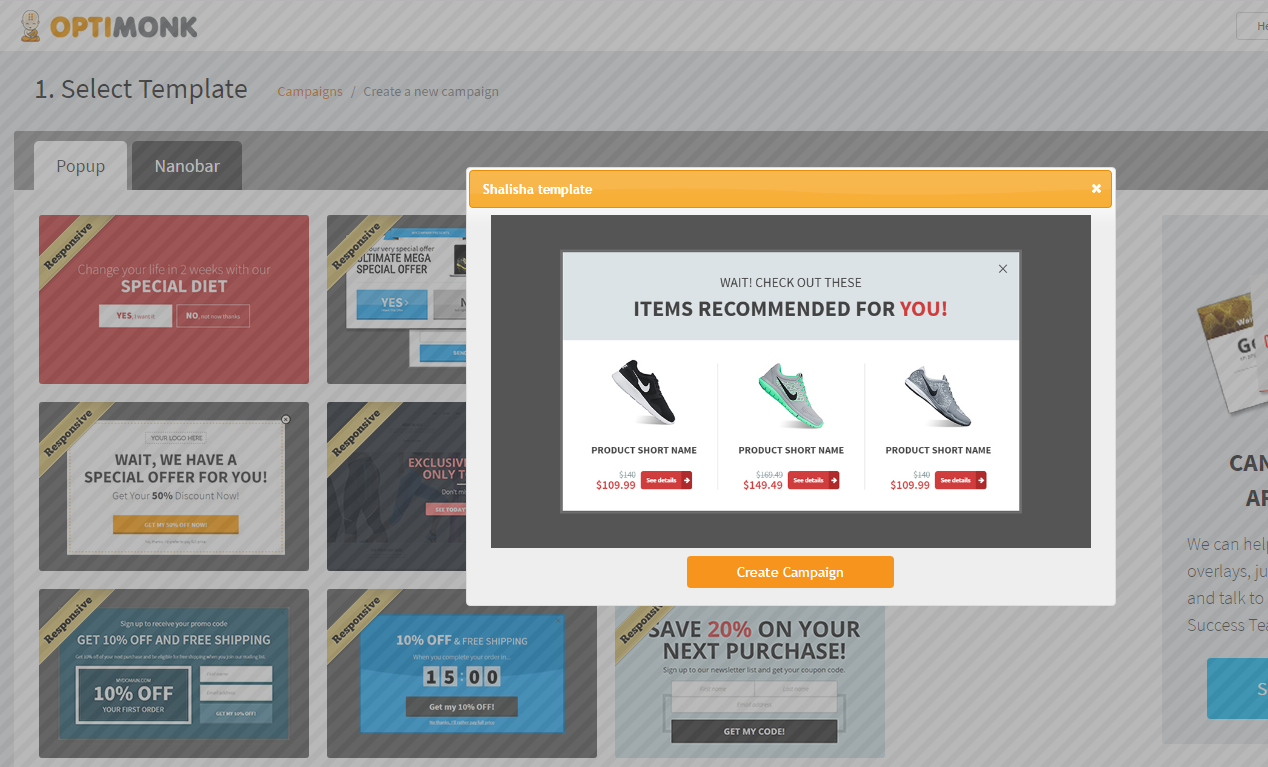 When you are creating your campaign, turn on the "Intelligent product recommendation" feature in the left sidebar of the Campaign Editor.

How it works for non-Shopify websites
Unfortunately, dynamic product recommendations are only available for Shopify Stores at this time. Don't worry, if your online store is on another platform, you can still take advantage of product recommendations! Simply use the Shalisha template and manually add the products you want to recommend. You can choose from your best-sellers, and even create separate campaigns with different triggers for each category.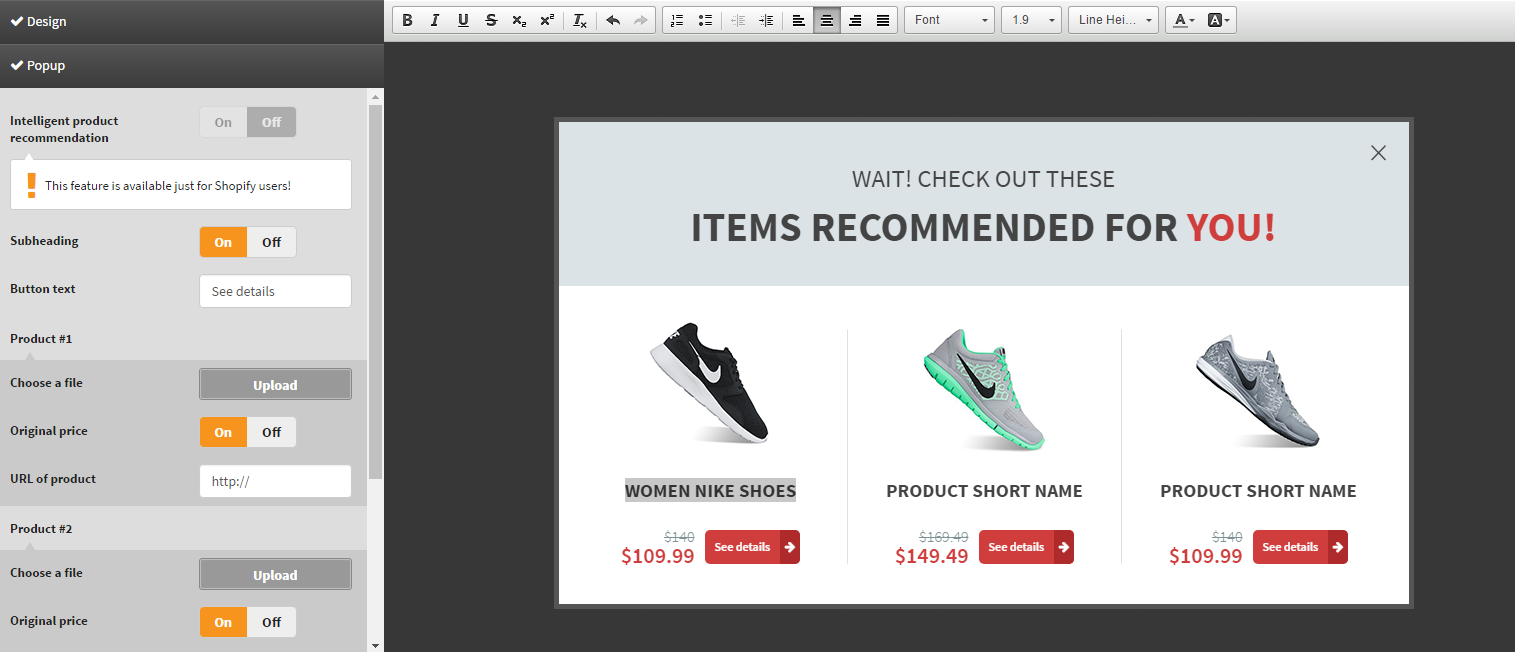 Another source of product recommendations can be your latest discounts, or seasonal offers.
We hope that the new product recommendation feature gives you another powerful tool to increase the sales of your online store. Let us know how it works once you've tried it out. 🙂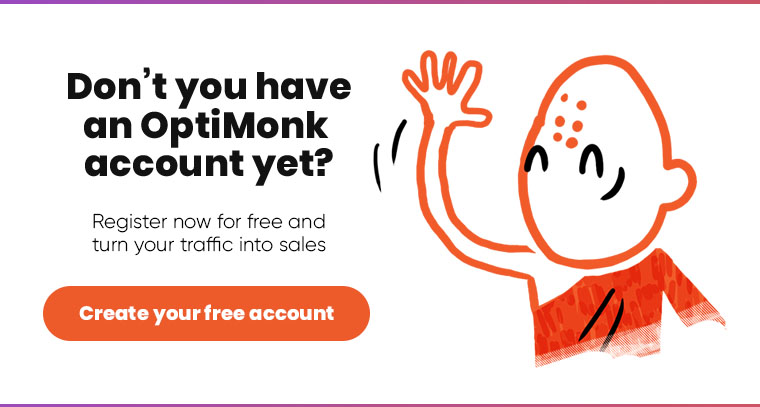 Don't miss another conversion, check out the new template now! Create a free OptiMonk account today!