Whether you've had a website for 3 months or 3 years, it's never-ending work. You always want to be more efficient, be more successful and get more conversions by improving shopping experience.
According to the latest ecommerce stats, 97% of visitors leave the average website without buying. Personalizing your shopping experience through Onsite retargeting is a great way to save these visitors without having to be a technical or marketing guru. But wouldn't it be great to know the #1 tips of our clients who have been the most successful with OptiMonk?
---
I've got some good news: we asked them.
---
Keep on reading for the best tips from 25 OptiMonk clients across different industries. You'll get first-hand advice on using OptiMonk, how to craft campaigns to meet goals, which popup templates people like the most and more.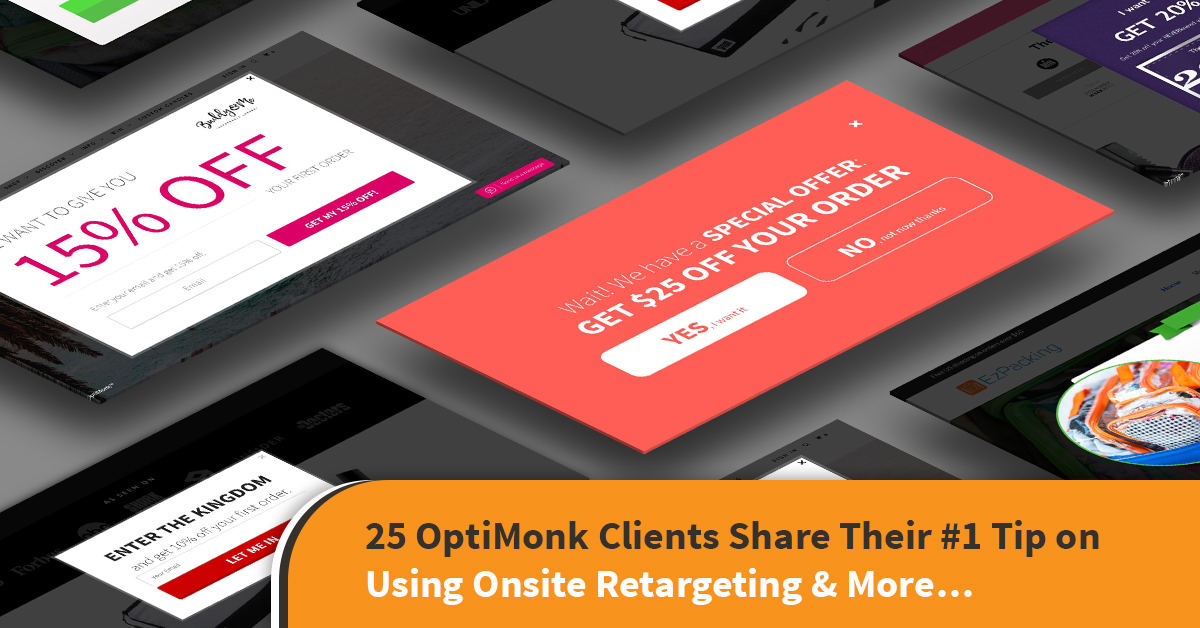 ---
1. What is your primary goal with OptiMonk?
David Smith, President & Founder @ Down & Feather Co.
"We really wanted to present specific messaging to customers depending on what page they showed 'exit-intent'. The ability to differentiate messages between checkout pages and product pages was very important to us. Additionally, being able to present messages based on the 'source' of the traffic was equally critical as we ran different campaigns across different channels."
Anthony Mink, CEO @ Live Bearded, LLC
"Our primary goal with OptiMonk is to capture leads, exit-intent visitors and further our customer relationships. We do this by utilizing OptiMonk in a different way at each stage of our funnel. At the top of the funnel, we use OptiMonk to capture exit-intent traffic and follow up via email with additional content to help educate prospective buyers. At the middle / bottom of the funnel, we use OptiMonk to capture leads and make sales through discounts and email marketing."
Mark Fluga, Founder & CEO @ Hemp Oil Factory
"My two primary goals with OptiMonk are to capture the email addresses of people we know are interested in our products, and convert site visitors into immediate buyers. Research has proven that faced with too many choices, people tend to not make any decision. When your site visitor looks at multiple page views they are serious buyers, but when faced with trying to determine what product is best for them out of hundreds of products, many of them move on to the next site. When you add complex products like our Hemp CBD Health products, it's an even tougher decision. OptiMonk is very effective at helping them decide on the spot, becoming an email prospect or better yet an immediate customer. With OptiMonk, their decision is reduced to 'yes, I want free shipping' or 'yes, I want a discount' or 'yes, I want this information'."
Pavel Kunert, Head of Marketing @ Driveto.cz
"For us, [OptiMonk] is important to get a very good review from potential customers and make a good connection with them. It is also a great feature for growing a lead database for communication."
Ash Moorehead, Owner @ Buddy & Me
"[I use OptiMonk] to collect emails from people who visit my website. This gives me a better idea of who is visiting my website, and an email address allows me to build my email list and start a relationship with a potential customer through email marketing."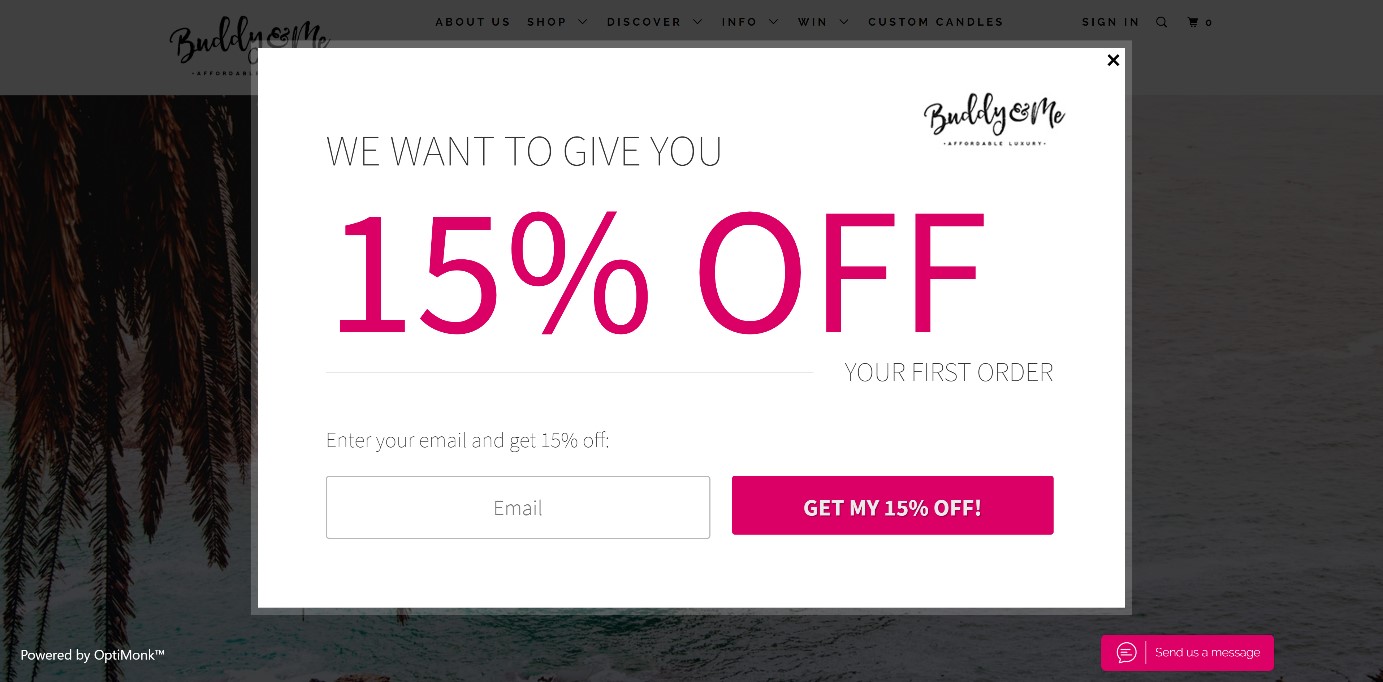 ---
2. Which is your favorite OptiMonk feature and why?
George Floropoulos, Director of Marketing @ Olive Oil Lovers
"The targeting options. Not enough can be said about your targeting options. That is especially true for the advanced ones like visitors with specific cart content and custom variables. We haven't thought of an onsite campaign yet that is not possible with OptiMonk."
Anita Elisha, Marketing Coordinator @ Organixx
"I love the new product recommendation template – if users are trying to abandon a cart it gives me an opportunity to entice them to purchase a product by using product images and showing discount pricing. I also love the fact that I can manipulate settings based on visitor behavior."
Mathias Schrøder, IT Specialist @ Seniorshoppen
"I think I have to highlight two features: The general simplicity and ease of use of OptiMonk, and the detailed statistics dashboard for comparing campaigns. I would not have chosen OptiMonk if it wasn't so easy to setup and use, and I would not have stayed if I couldn't compare my different campaigns and ads against each other."
Steve Berke, Owner @ Bedding Stock
"We love that [OptiMonk] is very customizable and there's a lot of options available for us to take advantage of. Also, the plans are very affordable."
Deborah Jaffe, Owner @ The NEVERknead
"That it is automatic and does its magic for me once I set it up. Awesome! I get really busy and it's hard to find the time to do everything, so this is one less thing to think about or have to remember!"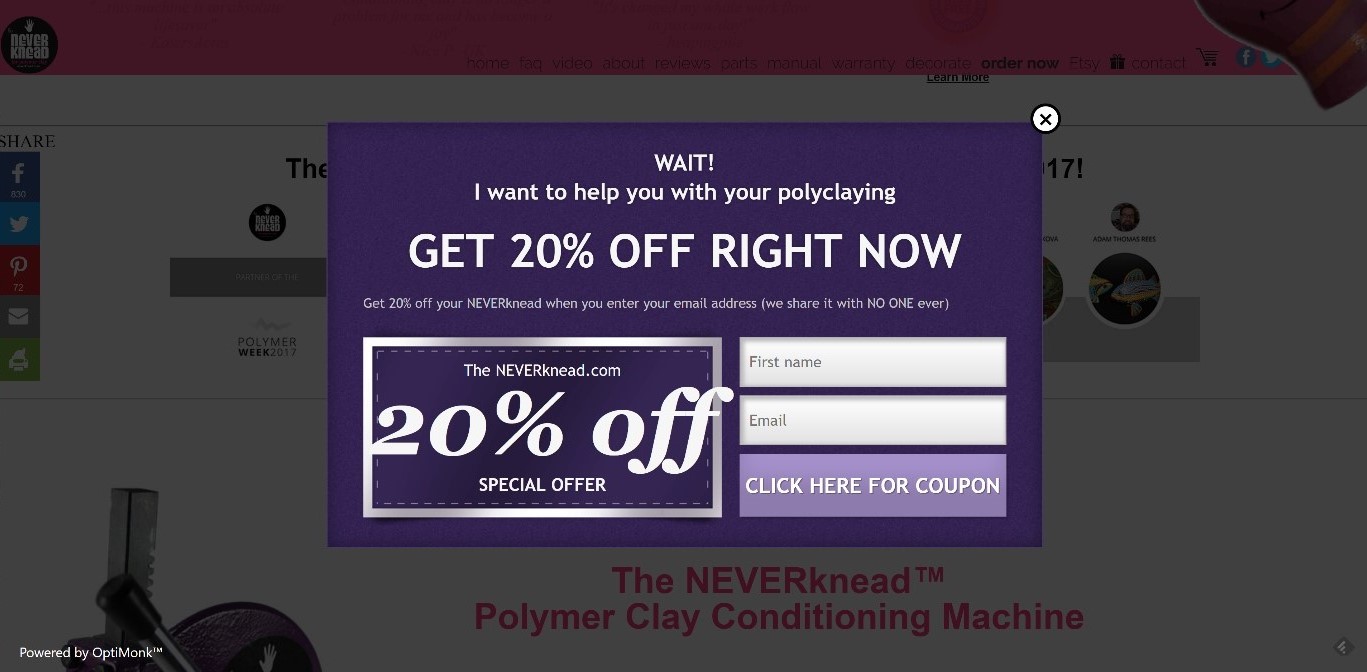 ---
3. What is your No. 1 tip on using onsite retargeting?
Karl Moss, Founder @ Plate Trader
"I think segmenting customers is key. Before using OptiMonk, I had tried several of the alternatives and although they all claimed to have the same features, none of them could do this reliably and effectively other than OptiMonk. Being able to segment customers based on where they are on our site at the time, whether they have/haven't visited certain pages, whether they have already seen a specific popup or offer before or not, whether they're already a customer or not, etc. allows us to really tailor the offers that we show and make sure they are relevant to the customer and not annoying."
Ashley Shepherd, Managing Director @ Over50choices
"To keep testing & refining the messaging and call to action to find what works for your target market. Even after a successful period the messaging can tire, so it's good to refresh as soon as you see your conversions dipping consistently."
Timothy Han, CEO @ Success Insider
"Use the 'yes or no' opt-in feature on OptiMonk and make the 'Yes' a no brainer such as (YES, I want to lose weight) and NO (I'd rather stay overweight). It increases the likelihood of somebody clicking on yes and opting in to the eBook."
Nathan Richer, Marketing Manager @ Creatively Calm Studios
"I think it is important to have a plan. Don't just use the same offer across the whole site. Use the targeting features of OptiMonk to provide the right offer at the right time. For us, if we have a blog post about adult coloring designs then we will have the pop-up offering free designs. You can also get specific with each product page and collection page. Tailor the pop-ups to your audience and you will see a much higher conversion rate as a result."
Nicholas Galekovic, Founder @ BEARD KING
"The majority of first time visitors will not make a purchase, so as a seller it is imperative to capture their email address on the first visit."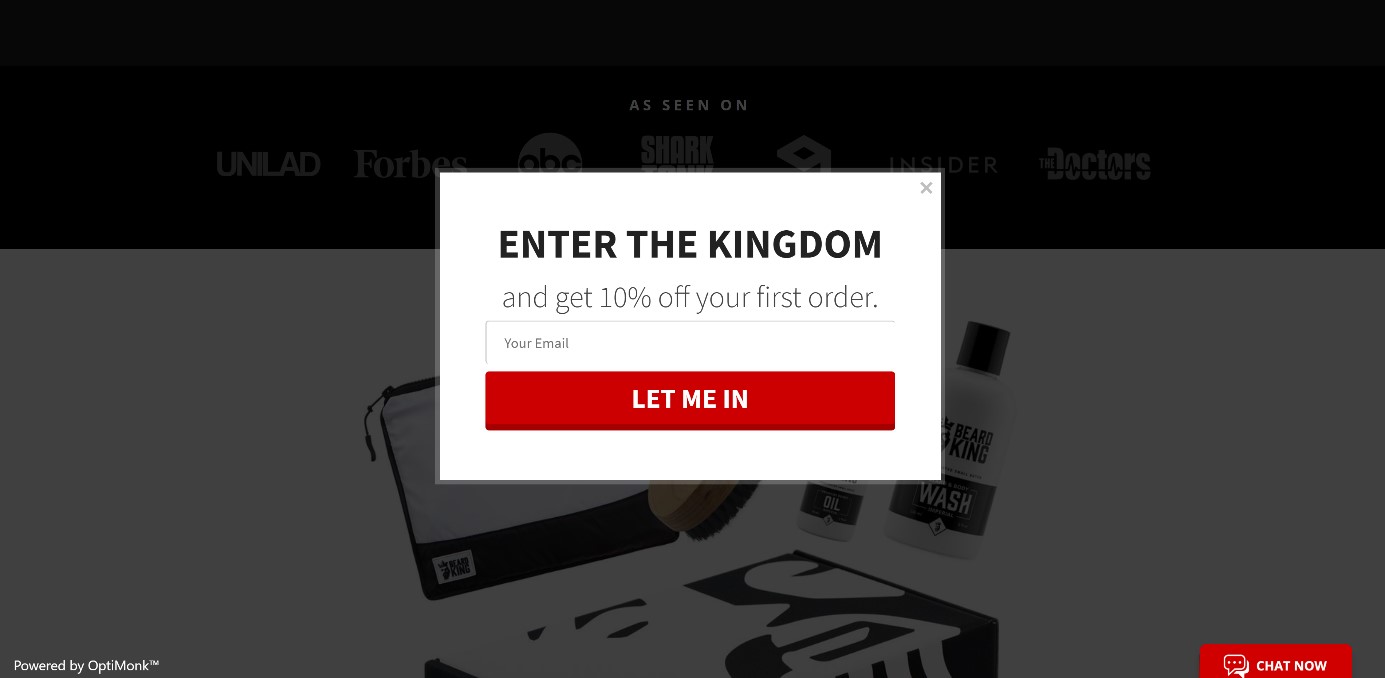 ---
4. Which is your favorite OptiMonk template and why?
Brent Meyer, President and Co-Founder @ SafeMoney.com
"Zen. Love the aesthetics of it, and it's a great template to build on for our newsletter subscription offer. But all of the templates are useful. We've also used ones like Yoga, where the 'Yes' or 'No' micro-commitment is excellent for follow-through conversions."
Lars Herzog, Senior Digital Manager @ Coleman
"Shaolin. It creates a certain urgency for users to place their orders, but in a very friendly way."
James Kurtenbach, Marketing Director @ Schomp Automotive
"I recently have become acquainted with the Nano bars, I love the open CSS capability and we are going to be using that very often in the future."
Gamal Codner, CEO @ Fresh Heritage
"Sangha because it's simple and it's great to offer as a discount exit-intent template. I really love the two step process and the ability to reveal a discount code on site so the visitor doesn't have to leave my site and check their email to retrieve the discount code."
Martin Kessler, Co-Founder & COO @ ShapeScale
"Mangal. It's a yes/no popup, full-screen and also mobile-friendly. All winning factors for conversions."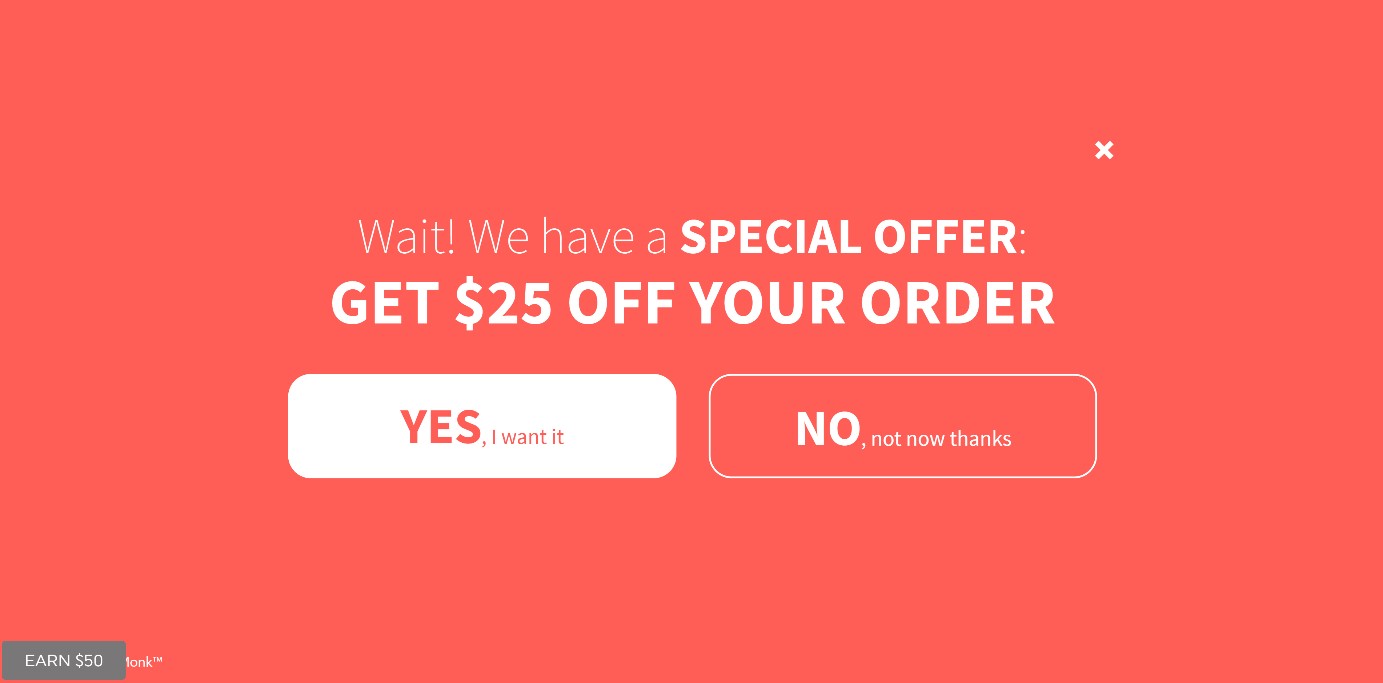 ---
5. If you could highlight only one targeting option, what would it be and why?
Chris Saylor, Chief Technology Officer @ Cameron Hughes Wine
"The URL-specific targeting is very helpful. For example, if we know someone just visited the 'checkout success' page, we can prevent them from receiving the pop up. It makes us more savvy and efficient."
Gerry Joeng, Digital Marketing Coordinator @ Tax & Super Australia
"I would highlight 'visitors who are browsing one of these pages' targeting option because it enables us to target specific audiences with specific interests. For example, in one campaign, I just wanted to target people who were interested in a specific area of tax and let them download a free chapter of our publication. With the targeting option, I can show the popup only to visitors who are either visiting or have visited that product page."
Tim Jennings, Director @ Socialhype
"Time on site. We've used exit-intent but found users would sign up and then receive a popup with a discount code when they closed out! We have a 10-20 sec popup as users who spend more than 5 secs on our site are engaging in our content, and those are the users most likely to be pushed to convert with a discount code."
Andrew Sumner, IT Manager @ Packing Sorted
"Targeting people that have added items to their cart. These are potential customers that have looked at your offering, added it to their cart and then didn't convert. A simple exit-intent popup offering them a small discount can have a huge effect on conversions. Using this method, we've converted an additional 15% of this audience alone!"
Salo Mizrachi, President @ EzPacking, Inc.
"Targeting by country is very important for us because we have customers all over the world."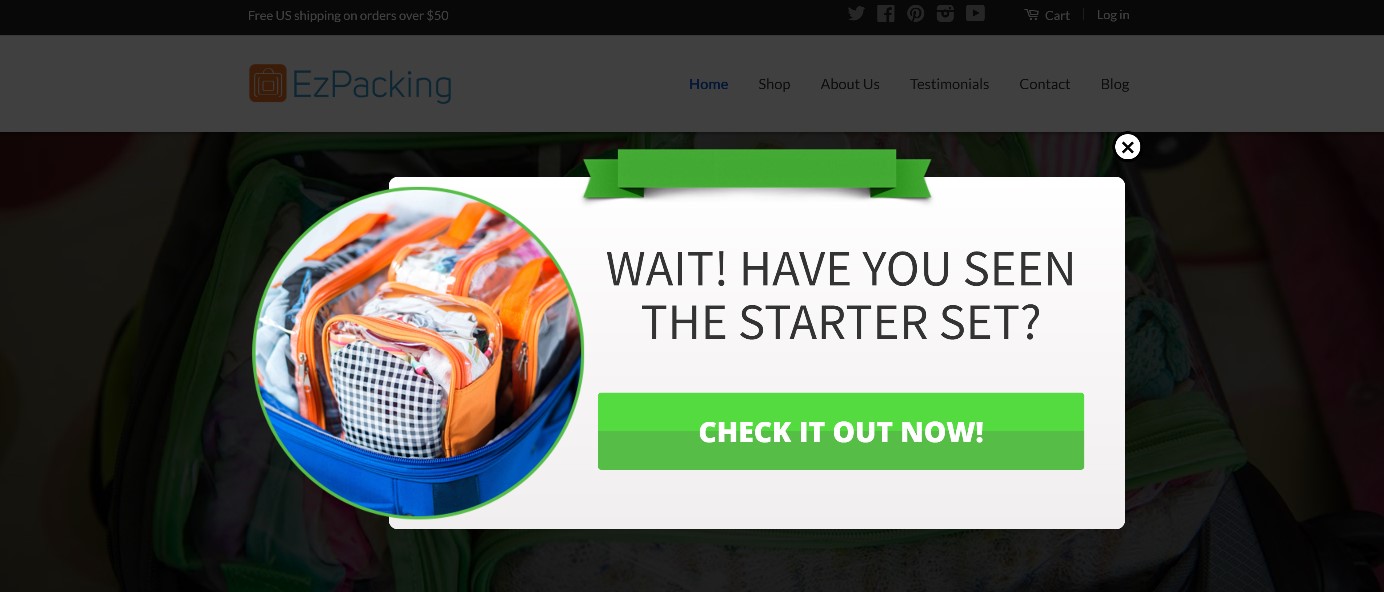 ---
Conclusion
I hope these tips from our clients help you achieve better results with onsite retargeting.
As you can see, creating well-targeted campaigns is one important key to success. Our clients sell a wide range of different products and services, and they highlighted what works best for them. I think everyone can find a tip that is relevant to their industry and find some benefit.
I also hope these tips inspire you with confidence. Remember, even the most successful OptiMonk clients started by building their first campaign!
We would like to give a special thanks to all our clients who shared their advice and experiences to help other businesses improve their results. Thank you!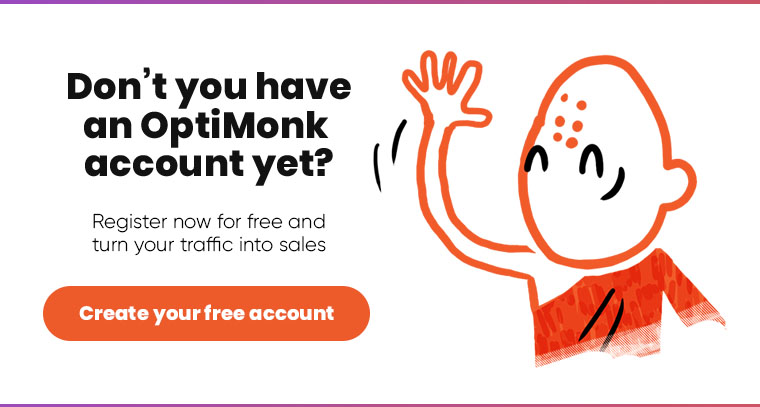 Are there any more questions we should have asked about how people use OptiMonk? What is your #1 onsite retargeting tip? Let us know in the comments! 🙂