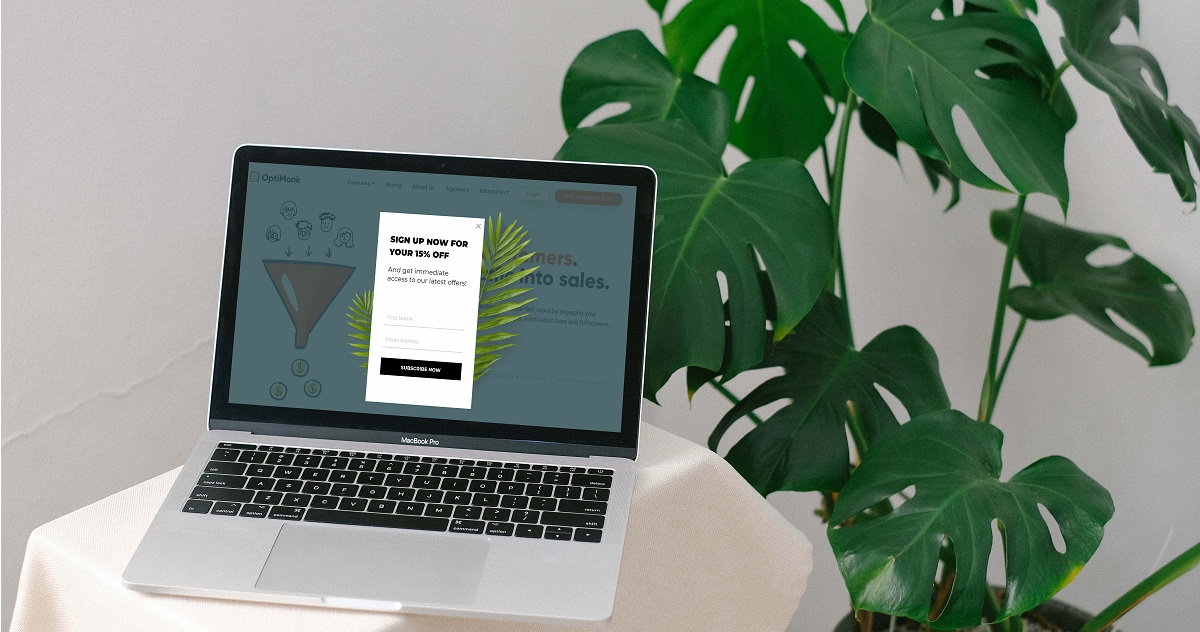 Nowadays, virtual "noise" surrounds us all the way while browsing on the internet. We see advertisements on every single platform: while scrolling on social media, watching a movie, listening to music… or literally doing anything.
And this lively, busy virtual place fills up even more as Black Friday and Christmas are knocking on the door.
Brand-new templates with unusual shapes
We know that sometimes it's really difficult to stand out and grab visitors' attention: That's why we brought you 8 brand-new templates with unusual shapes!
Doesn't matter whether you try the coffee mug, the water drops, the colorful bananas or palm leaves design – just to mention a few –, they all will definitely draw attention to your campaign!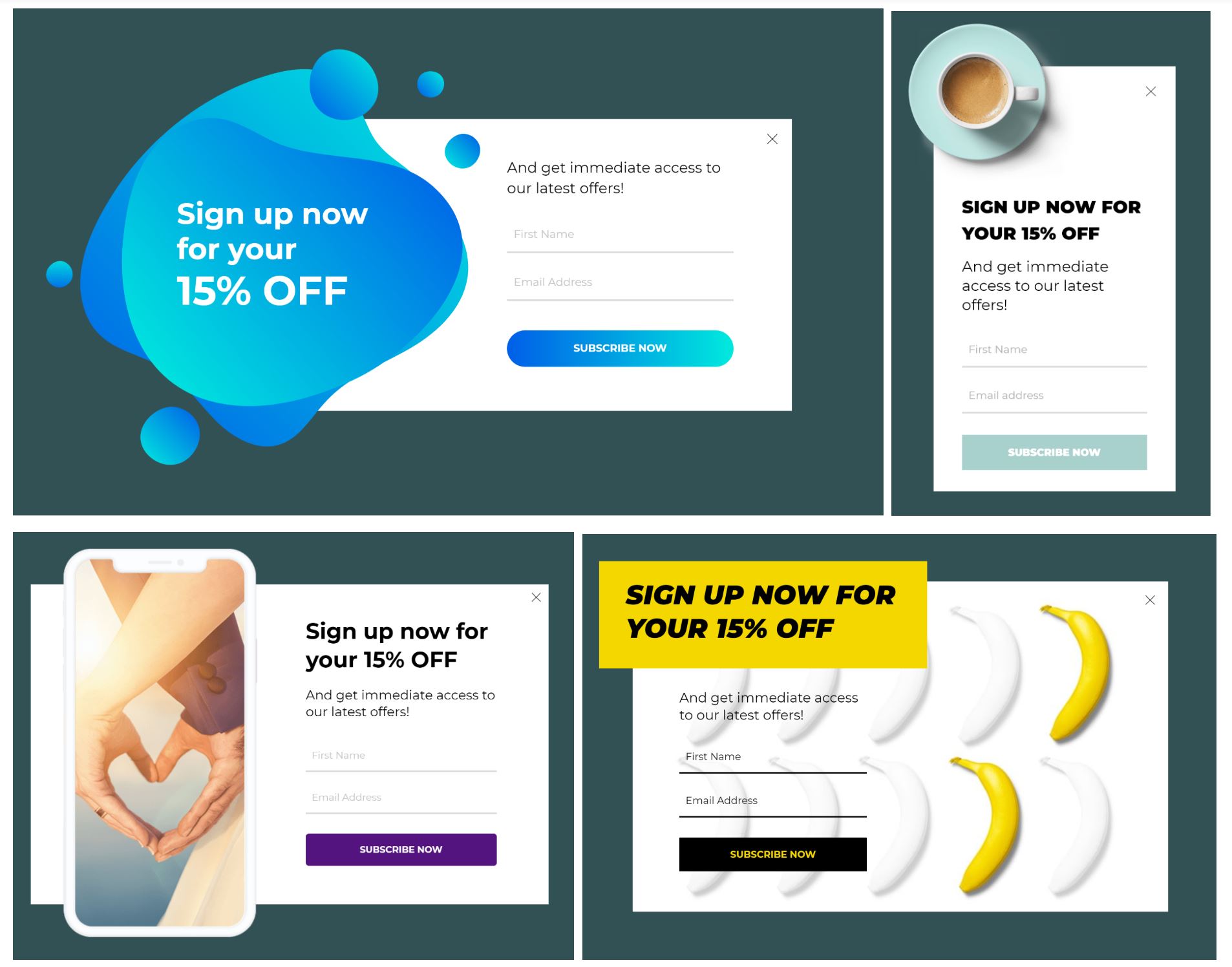 Get ready for the holidays with our seasonal templates
Do you feel like you would rather focus on the holiday vibes? Do you want to start a crushing Black Friday campaign?
You can find fabulous templates in your OptiMonk account, as we aired our Black Friday templates already in October! Feel free to browse them, choose from the 13 Black Friday templates, and set up a new popup for Friday in a few minutes.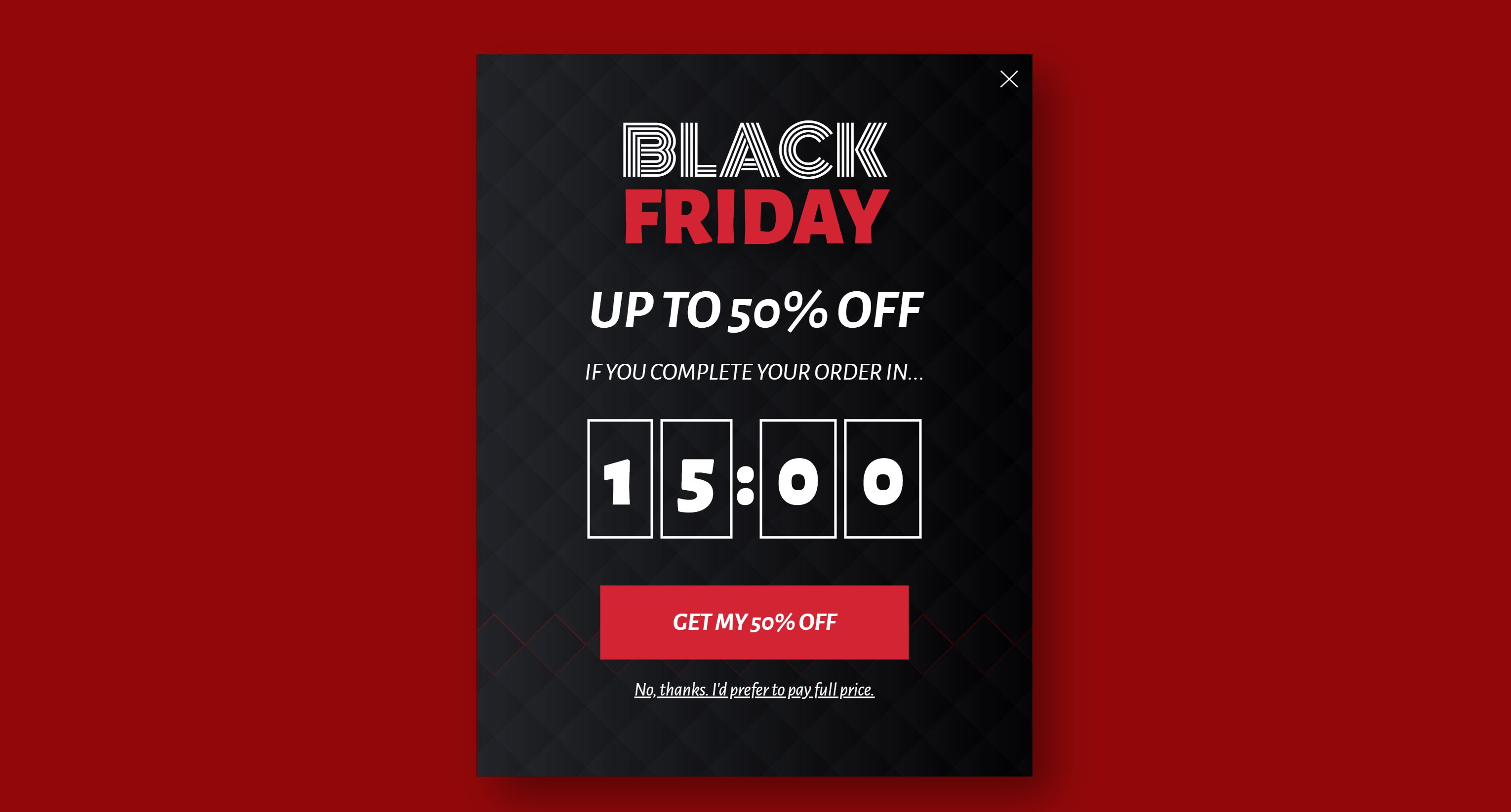 If you also want to start the Christmas season, then go ahead and browse our special Christmas template package from last year that contains 22 templates to maximize your revenue at the end of the year.
You don't think that we didn't prepare any new templates, right? 🙂
I'm happy to share that you can find 4 brand-new Christmas templates in your OptiMonk account. Here's a sneak peek: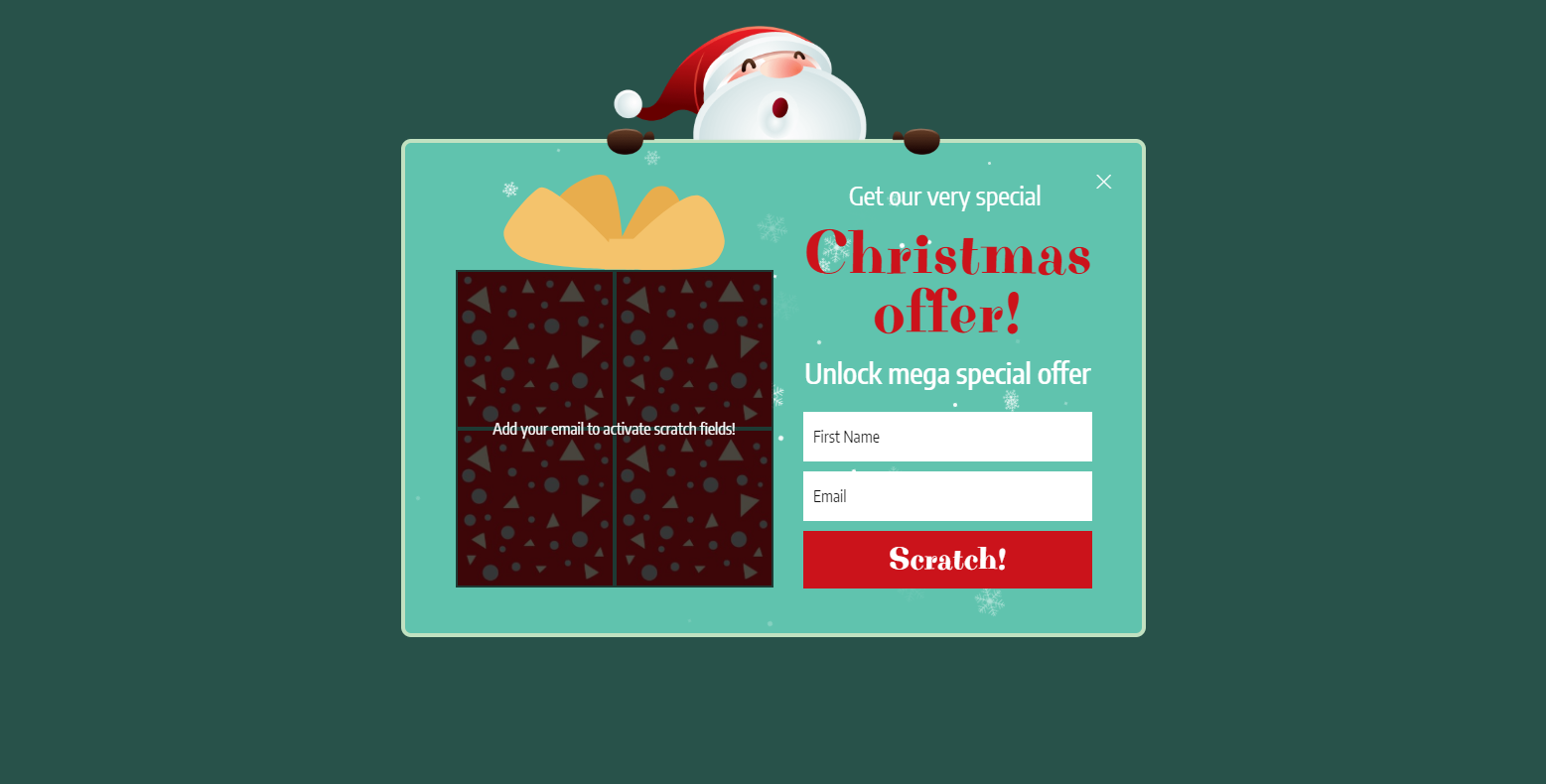 If you would like to redesign your campaigns with the unusually shaped or holiday templates, here is what you need to do: Create a free account on the OptiMonk page or simply log in, if you already have an account, and you can re-dress your popups easily, just with a couple of clicks!