Summer is slowly becoming a distant memory, and the days are already starting to be shorter and the nights longer. 
But there's no reason for online retailers to be sad because the change in season means a surge in consumer spending.
The weather, more specifically the change in seasons has the biggest influence on consumer behavior after the economy, according to the British Retail Consortium.
It even influences the amount of money that consumers are willing to spend.
One study found that cloudy days increase online sales by 10-12% for retailers in Clothing, Home/Furniture, and Wholesale – compared to clear days.
Many other studies report record-high spending in Q4. No one wants to talk about 'C' word just yet, but the fact is that spending is not only influenced by seasonal events like Back to School, Halloween or Black Friday, but also many shoppers start buying presents for Christmas during this time of the year.
By putting a little extra work into tailoring your content marketing efforts for autumn, you can effectively gather new leads, increase your brand's recognition, and improve sales.
OptiMonk's brand-new popup collection helps you to create your fall campaigns in no time.
Plan Your Autumn Campaigns Using On-Site Messages
We are happy to share our special template package with you that helps to fill up your autumn campaign calendar. The package contains 6 brand-new on-site message templates that help to showcase your awesome offers and get your visitors' email addresses.
Ready to get a sneak peek?
Here's a fall inspired fullscreen message: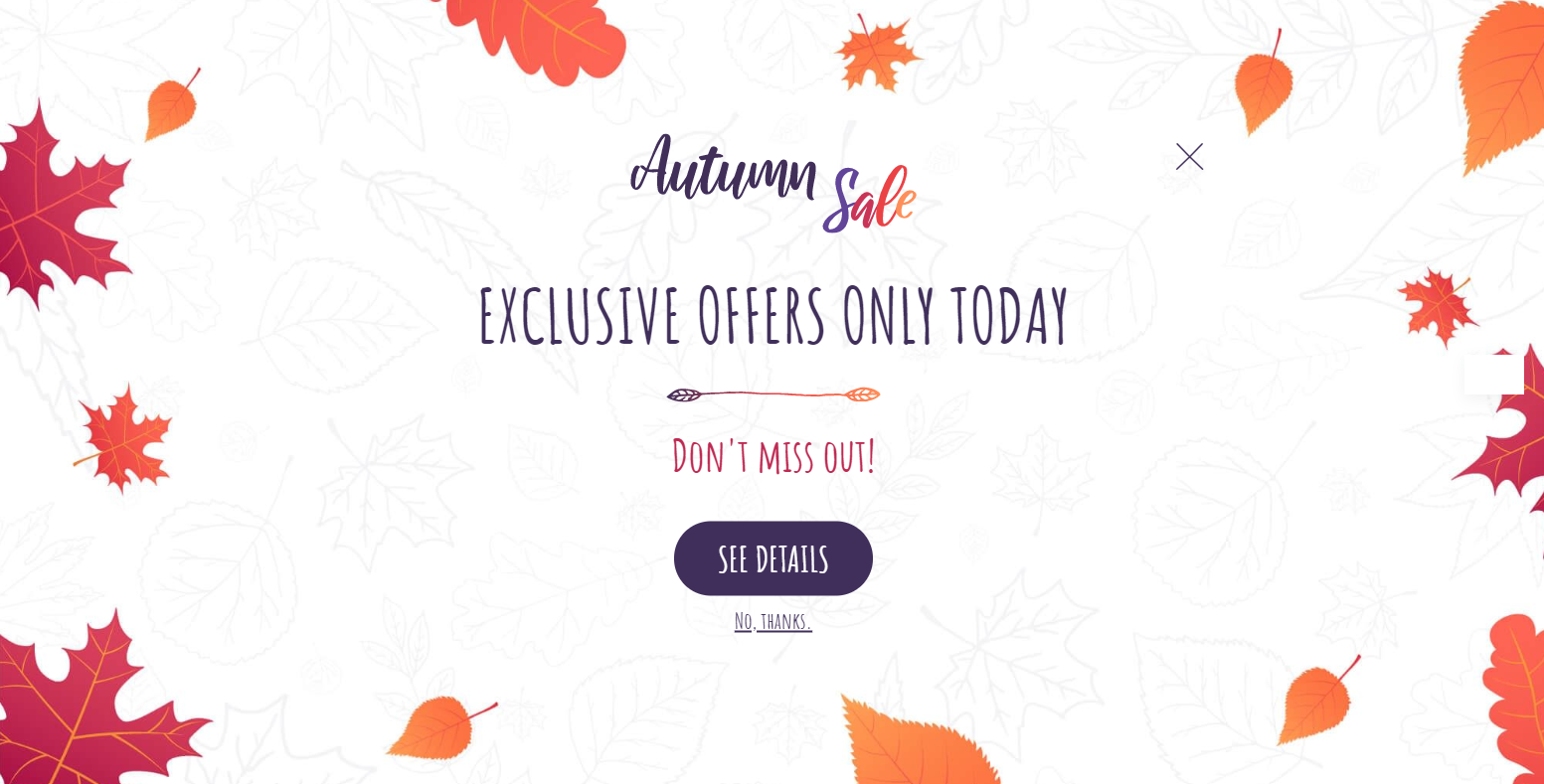 And here's a lucky wheel that helps to collect email subscribers: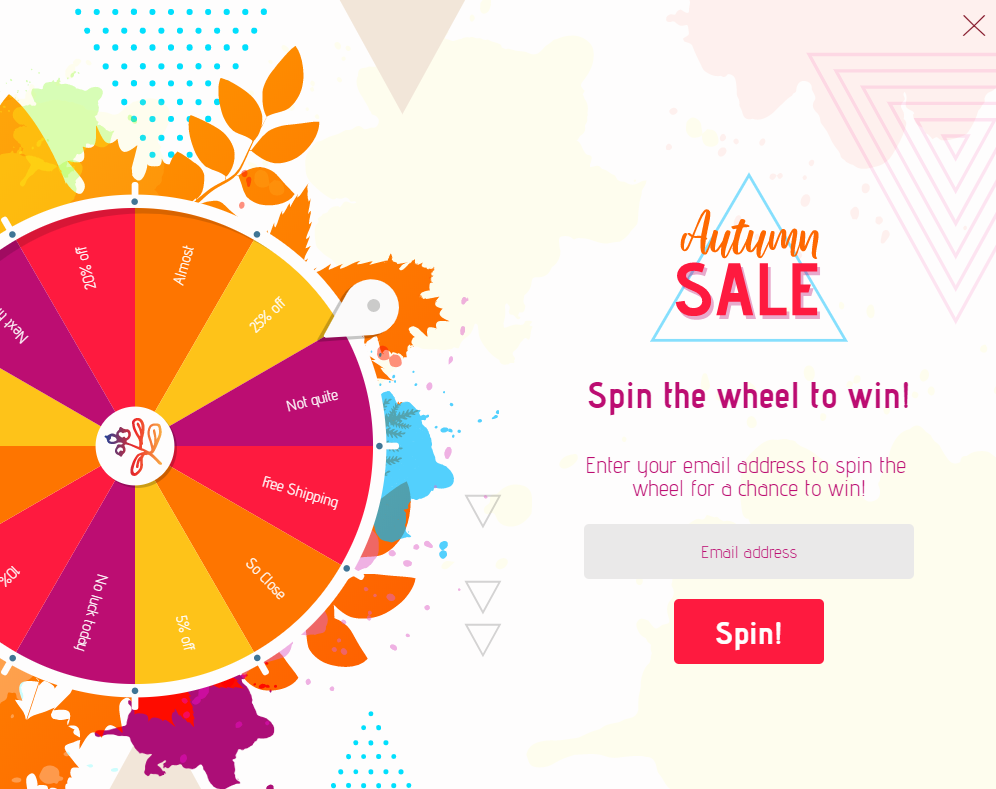 Wanna see more fall popups and nanobars?
Create a free account or sign in to your existing one, check out all the amazing new templates and create your campaigns in no time!