When to use it?
Want to increase your average order value? With an Upsell Popup, you can entice your customers to consider additional products that perfectly complement the item they just added to their cart.
When shoppers add an item to their cart, they're typically excited about that product. With a well-timed popup that displays right at this moment, you can present them with relevant options to enhance their purchase, which will build their excitement even further.
By showcasing products that align with their interests and needs, you will be able to increase your average order value quickly.
How to set it up?
Step 1: Create a new campaign
Scroll down and choose a template.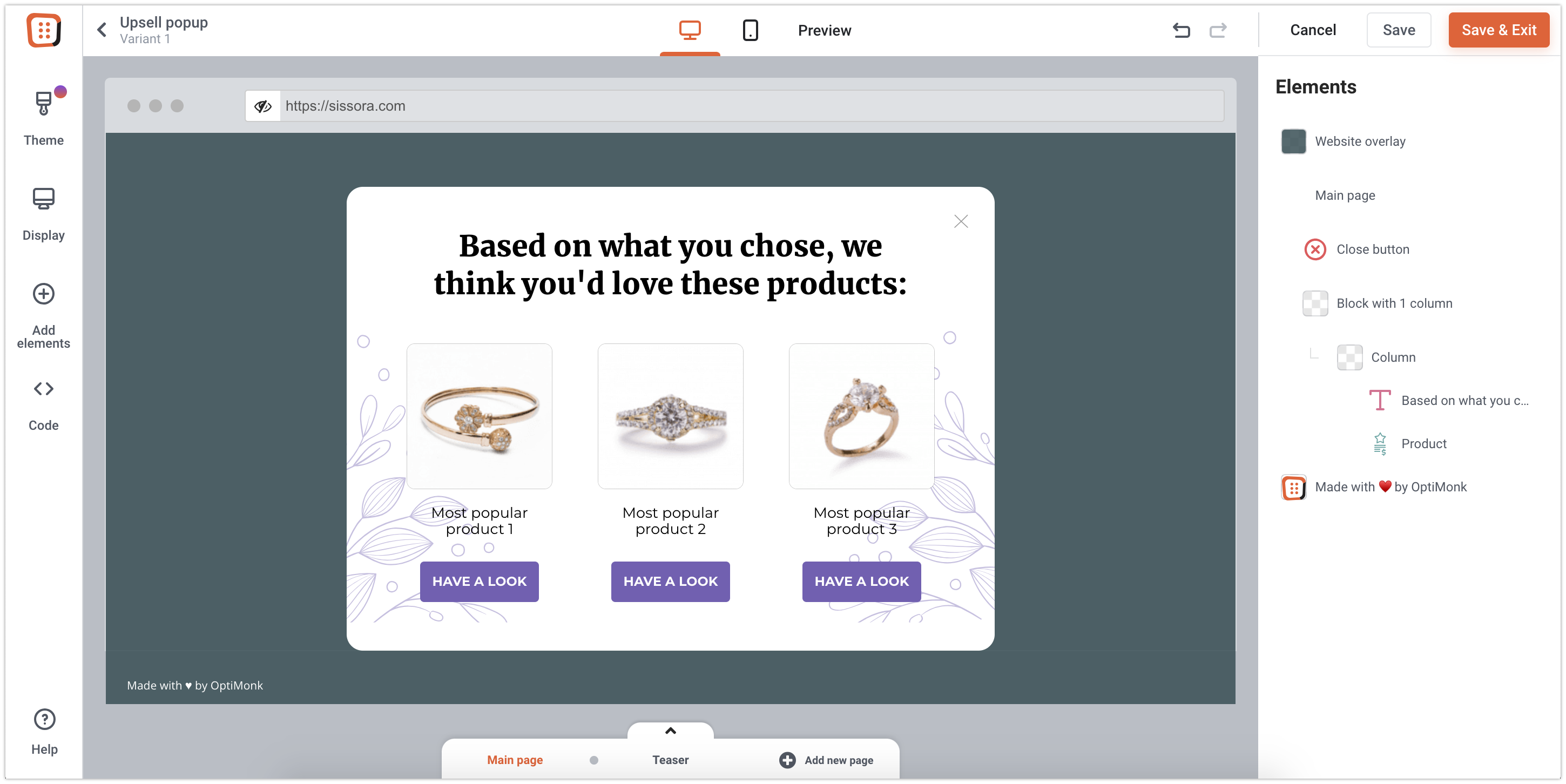 Step 2: Choose products
Choose relevant products that you can offer after a specific product has been placed in the cart.
Step 3: Setup your cart rules
Choose the product that needs to be put into the cart so the campaign can come up.
Step 4: Activate your campaign