Today, every marketer has goals to increase the revenue as well as the volume of traffic to their website. There are numerous ways to fulfill these goals.
For increasing revenue, there are referral strategies and for increasing traffic, there are a few ways that include search engine optimization (SEO), pay-per-click advertising (PPC), blogging, social media marketing, etc.
But the problem is that SEO takes time, PPC is costly, Google has become oversaturated with blog content, and social media has an issue of proving ROI.
One usually neglected the most useful tactic that has the potential to generate a practical impact, and that tactic is referral traffic.
In this article, we are going to learn the following referral strategies, when appropriately implemented as part of your marketing approach, can multiply your sales within a year.
Before we move forward let's understand referral marketing
What is Referral Marketing?
Referrals are one of the most vital components of a successful marketing strategy. There is no better organic way to grow any business than word of mouth. The referral program is a systematic and smart way to increase sales. According to a survey, over 90% of the people show trust in recommendations from their friends and family over the sales representatives or advertisements. Referral marketing not only adds value to your revenue as well as your brand name.
Now, it's time to learn some referral marketing strategies to increase your referrals.
Give your customers freebies.
Referral marketing is the process of rewarding your customers. It's a way to understand your customers; your small efforts can make your customers feel valued and acknowledged. Every customer chooses to get incentives from their favorite brand because they are connected with the brand for quite long and have worked as an advocate for them.
The customer favors referring to your brand if you give them something for free. Whenever you give them incentives, they make them feel encouraged to take a step further for you.
Since their references are associated with their friends or family trust, so make sure you don't forget to make your potential customers happy.
Emotions are a channel to drive people. People react to emotion. If you channelize those emotions, feelings, you are more likely to get someone to share their experience with others. People share their opinions when they like something. Understanding what customers want and how you can help them is a great way to increase referrals. So your referral program should not only be appealing but also showcase the customer's preferences and choices. Make them happy by using happiness as an emotion.
Make your customer support healthy.
Sales should not be the only purpose of any company; customers demand more from the brand and are likely to get more privileges from them.
Sales after service should be good so that they promote your brand to bring more referrals into action.
Whenever a customer encounters an issue, they contact customer care, so it becomes more important to make a customer care service sound and reliable. Your customer support should be active as well as calm while talking to the customer.
If you help them, your brand will win their trust and make you able to earn more hearts.
All these Referral marketing strategies go into vain if you don't have a software to track every referral. You can try OptiMonk as we help many online businesses to achieve their desired goals. We have an excellent tracking system to track referrals with a unique feature from which you can capture the subscribers, social media shares, and much more. To engage users and drive more sales, you can also check our card abandonment features.
Since you are now aware of referral marketing and its strategies, let's dive in to learn about referral traffic and its strategies to generate more sales.
What is Referral Traffic?
Visitors that appear to your website from sites other than the search engines are considered as referral traffic. When someone clicks on a link on a website or social network and then that link takes them to another site, tracking software, such as Google Analytics, counts that visitor as referral traffic.
What makes the Referral Traffic important?
Referral traffic is important for marketers because it leads to potential visitors to your website from trusted sources. It, in turn, takes your content in front of new people, giving your website the chance to convert that visitor into a lead, and your team gets an opportunity to convert that lead into a valuable customer.
But it is not the only benefit. Even referral traffic has SEO benefits. When someone visits your website from another site, they usually are clicking on a hyperlink or completing some sort of social activity. Google and other search engines count these links and social signals as positive ranking factors as long as they are coming from trusted sources.
Now, you must get impressed by the importance of referral traffic. Let's dive in to understand the following steps for generating more traffic.
Few Strategies To Generate More Referral Traffic and sales.
1. Publish Your Website To Online Catalogs
Presenting your website to online directories is one of the simplest ways to get referral traffic, but you don't need to publish your site to all directories out there. Rather, focusing on the ones that are most appropriate to your industry or produce the most traffic.
Once you've placed your website to the top directories for your city and industry, it would focus on locating directories that can create some serious traffic. Now, the question arises on how to decide on which directory it should get published? It's as easy as doing a Google search. The directories that seem at the top of the search results should, in theory, generate the most traffic.
You can't use SEO to cross these directories in the search results overnight.
2. Get Published On Review Websites.
Review websites are an excellent source for gaining more referral traffic. These visitors have already gone through the information and consideration stages of the buyer's journey.
Now, they have reached the decision stage and are comparing products. Reviewing sites are the best place to showcase your products and services in front of others.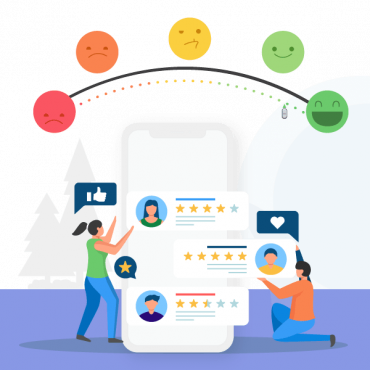 Getting listed on a review website can differ depending on whether you are a B2B or a B2C organization. B2B businesses find that it is more challenging to get featured on review websites. A lot of times, they have to "pay to play," meaning they have to pay to get featured to the top of the review listings. Reviews become vital as it allows proving your product on these sites and helps in maintaining the reputation.
3. Publish Guest Blog Posts
Guest blog posts create many opportunities to get referral traffic to your website. External links, author bios, and call-to-actions are usually present on most blogs. If you can get your blog featured on a popular industry website, you get the benefit from the referral traffic and links coming to your site. It's best to direct your efforts on websites that are considered as thoughtful leaders in your industry.
Here are a few tips to keep in mind when doing guest blogging:
Make a list of those websites that are related to your industry – because no one wants to read about Fall fashion trends on a blog about guns & ammo unless you're talking about camo.
Keep the target audience in mind while drafting – Most blogs have strict guidelines in place for guest bloggers.
Write content below your name – After all, you don't want someone else getting acknowledgment for your work.
Link to influencers – They may notice and even help you to promote a guest blog post, which in return will improve the referral traffic it generates.
Utilize Social Media.
According to the survey on social media, 89% of marketers registered that social media generated more exposure for their business. And 75% of them found their website traffic increased as a result of their social media efforts. Facebook, Twitter, LinkedIn, Pinterest, Google+, Instagram, and YouTube were the top seven social media platforms used by marketers. Being active on social media has become a crucial source of generating traffic, leads, and sales that every marketer wants to use.
Every time you tweet, share, like, or pin any content, you are creating an opportunity to direct referral traffic to your website. Even, you're increasing the possibility of your content showing up at the top of Google. Around 60% of marketers using social media stated improvement in their search rankings.
Stay Active On Industry Forums
Online forums are a great way of getting leads and new customers through referral programs, but it is neglected by some of the marketers for generating traffic. Keep trying to add value without appearing too promotional. Below are a few tips that can help you in generating more traffic.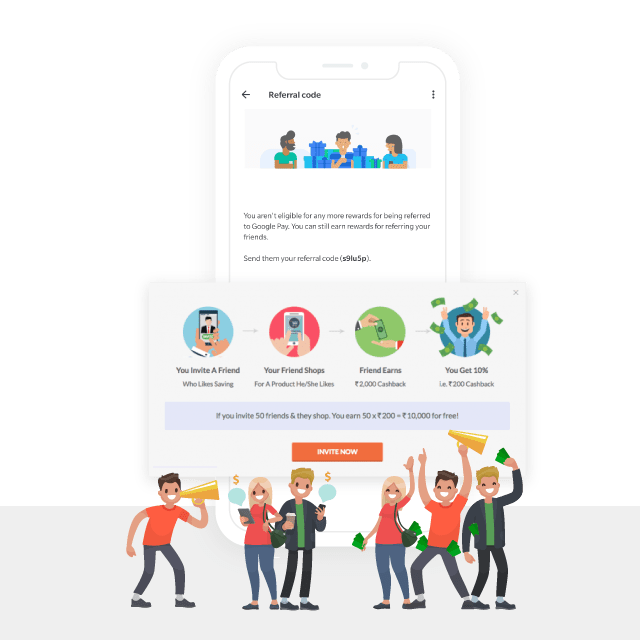 Choose that forum which is active – Do not spend your time on a panel that has been inactive for a month.
Register yourself using your brand name – You have to ensure that people associate comments with a remarkable brand name.
Design a signature with a call-to-action link – This is how you are going to push traffic to your website.
Participate wisely – You should participate in that forum in which you have the expertise and wide knowledge.
Share relevant resources – Start a new string with a link to the resource you think could help the group.
In this article, we have seen different strategies to improve referral marketing and traffic. Once you start getting more referrals and revenue, you have to make sure that your website has been prepared for those new visitors. I hope this article will clear your doubts and help you to generate valuable traffic and sales.
Keep learning and experimenting.