The ever-changing face of marketing means staying on top of industry trends can be quite the challenge.
From sure things like businesses investing heavily in social media as a customer service tool to bolder predictions like brands having to meet Gen Z audiences in their world, there's simply a lot to keep up with.
Smart CRO enthusiasts understand that the road to becoming a marketing genius is paved with the footprints of other seasoned marketers. And that's exactly why they make a point of learning from other experts whenever possible.
In this article, we'll show you why the 10 experts we've included are some of the most respected when it comes to CRO, discuss what your brand can learn from them, and reveal where you can follow them.
Whether you're looking to improve your sales funnel, enhance your search engine strategies, or optimize your content marketing, these conversion experts are worth following for their valuable insights and strategies on conversion optimization.
Let's get right into the list!
Top 10 conversion optimization experts to follow on LinkedIn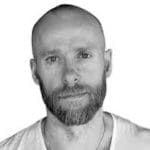 Peep Laja is a true visionary in the world of conversion rate optimization. CEO of Wynter, a B2B message testing platform, he's at the forefront of the industry, constantly pushing the boundaries of what's possible when it comes to increasing conversion rates.
He's also founder and chairman of the board at CXL, a conversion rate optimization agency where he's famous for championing customer insights to create data-driven conversions. This was the same technique he used to transform the company's launch story into a massive success.
Looking to increase conversions on your site or take your marketing efforts to the next level? Peep is the expert to turn to.
His unique insights and approach to marketing can help you create a strategy that will drive business growth and customer engagement.
Recommended reading: Why you don't need to create a proper strategy to start
You can follow Peep here: https://www.linkedin.com/in/peeplaja/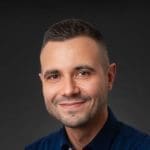 Csaba Zajdo is an innovator in the world of ecommerce and conversion optimization. Founder and CEO of OptiMonk, he's been helping businesses of all sizes increase their conversion rates and improve their online presence for over 16 years.
Csaba's mission is to reinvent website personalization by empowering time-stressed marketers to create delightful shopping experiences easily. This means he's always happy to get his hands dirty to help clients get the most out of their sites.
His expertise in the field has not gone unnoticed: Csaba has been featured in Forbes Hungary and has been a keynote speaker at several international conferences, sharing his knowledge and expertise with the world.
With his expertise in digital marketing and CRO processes, following Csaba just might be the quickest way to unlock the full potential of your online business.
Ready to think outside the box and ace your CRO strategy? This is the conversion rate optimization expert to learn from.
Recommended reading: A 3-step framework on how to improve the conversion rate of any message
You can follow Csaba here: https://www.linkedin.com/in/csabazajdo/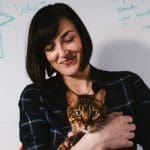 If you've ever run into the term "conversion copywriting" while searching for ways to boost landing page conversions or get more visitors to convert on your site, chances are you already know of Joanna.
She invented the term "conversion copywriting," a data-driven approach to copywriting that helps prospects and visitors say yes. Her deep expertise is the reason why incredible companies like Canva trust Joanna to optimize their copy.
Joanna is the creator of Copyhackers, a copywriting agency with conversion rate optimization consultants ready to help businesses improve their marketing efforts and sales processes.
She's schooled over 70,000 people at early and growth-stage startups, small and huge businesses, and international agencies, making her an authentic conversion optimization guru. This means that whether you're a startup or a large company, Joanna should definitely be one of your go-to experts for conversion rate optimization consulting.
She has also shared her knowledge at conferences such as INBOUND and CXL Live, and she's dedicated to teaching audiences to write copy that converts.
Recommended reading: How to use Youtube ads as a swipe
You can follow Joanna here: https://www.linkedin.com/in/jwiebe/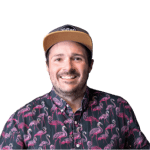 Do your conversion goals feel much less intimidating after reading through a bubbly marketing blog or post on socials? If you're not following Justin Rondeau yet, you're making a huge mistake! That's because Justin shares his peculiar insights about search engine marketing in the most fun ways possible, making it hard not to be a fan!
He's trained thousands of marketers in CRO, analytics, funnel architecture, email marketing, and marketing strategy. Justin is also President of InvisiblePPC, a PPC management agency that helps drive PPC campaigns to new heights and bring in the cash.
With over a decade of experience in the marketing industry, Justin is one conversion rate optimization specialist that looks to data, creativity, and technology to deconstruct marketing puzzles and drive results for his clients. He uses optimization tools like Google Analytics to boost actual funnel conversions.
You can trust Justin's insights to help your business improve its online presence and increase conversions through effective landing page optimization, web analytics consulting, and conversion optimization services.
Recommended reading: Using deadlines in your emails to convert more customers
You can follow Justin here: https://www.linkedin.com/in/jtrondeau/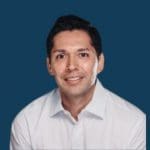 Eric brings a wealth of experience to the table, previously serving as Marketing and CX Director for major companies in Houston. He's not one to shy away from a challenge, and he's currently building an ecommerce business from scratch.
But Eric's ambitions don't stop there. He's also the host of the Innovators Can Laugh podcast, where he's interviewed over 70 entrepreneurs from all over Europe.
As Partnerships and Personalization Ambassador at OptiMonk, Eric guides small and mid-sized businesses on how to personalize online shopping experiences.
He's also the instructor of OptiMonk's Website Personalization Bootcamp, where he teaches businesses how to create engaging personalized online experiences that drive conversions.
Following Eric's guidance while using other conversion rate optimization services is a surefire way to win more customers or make strides as a CRO agency.
Recommended reading: An underrated podcast growth hack
You can follow Eric here: https://www.linkedin.com/in/ericmelchor/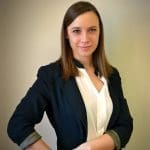 Kata Gazso is a highly skilled, experienced Website Personalization Consultant at OptiMonk. She has helped hundreds of businesses increase their online revenue by providing expert guidance on effective campaigns, funnel building, and onboarding.
Instructor of the OptiMonk for Beginners training, Kata is well-versed in digital marketing, ecommerce, and the latest optimization tools. She has a keen eye for identifying the root causes of low conversion rates and a wealth of ideas for improvements.
Given her work with various B2B companies, Kata's experience makes her a valuable asset to any business looking to boost its online presence and sales. Follow her for valuable insights to help you achieve results similar to those seen by the hundreds of businesses she has helped!
Recommended reading: A practical example of split testing popups
You can follow Kata here: https://www.linkedin.com/in/kata-gazso/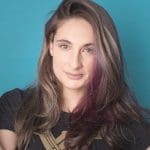 Talia Wolf is a marketing powerhouse, famous for helping businesses understand their audience and increase conversions through a customer-centric optimization process.
Former Marketing Director at monday.com and the founder and Chief Optimizer at Getuplift, Talia has proven that emotion is the key to getting people to realize they need a solution. And she uses this approach to optimize websites and funnels for her clients, resulting in more leads, more sales, and more revenue.
Her expertise in emotional targeting, persuasion, messaging, and landing page optimization has earned her recognition as one of the most influential conversion rates experts in the industry. She has trained companies all over the world and has spoken on big-name stages (Google, MozCon, CTAconf, Search Love, etc.) sharing her insights and strategies with audiences worldwide.
Talia Wolf is definitely worth following if you're on the hunt for someone who can help you understand your audience better, fix the leaks in your sales funnel, and increase conversions.
Recommended reading: An uncommon hack for your 2023 email marketing strategy
You can follow Talia here: https://www.linkedin.com/in/taliagw/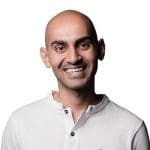 Talk about a conversion optimization expert who's stood the test of time!
Neil Patel is a world-renowned marketer and entrepreneur, known for his work as Co-Founder of Neil Patel Digital, a marketing agency that has helped some of the world's biggest companies (like Amazon, NBC, GM, HP, and Viacom) to grow their revenue.
He's also the owner of Ubersuggest, a valuable SEO tool for content marketing.
Neil is a New York Times bestselling author and a highly respected figure in the industry, with accolades from publications such as The Wall Street Journal, Forbes, and Entrepreneur Magazine.
Patel is known for sharing his knowledge and expertise through various platforms. He offers impressive insights on his YouTube channel, where he teaches the best marketing tactics, and on LinkedIn, where he shares his thoughts on high-impact marketing.
It's well worth following this CRO expert on these platforms if you're interested in keeping up with the latest marketing trends and techniques.
Recommended reading: Why you shouldn't use AI for email marketing
You can follow Neil here: https://www.linkedin.com/in/neilkpatel/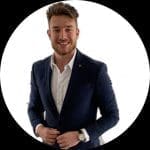 James Bennett, Airline Pilot and Co-Founder of email marketing agency Klicked, is an accomplished media relations and sales expert.
With his extensive knowledge and expertise in the field, he quickly made a name for himself as a go-to conversion rate optimization consultant for global ecommerce brands. He has worked with some of the biggest names in the industry, like CrunchTech and SolaceBands, where he helped generate millions in additional sales.
To share his knowledge and help other businesses succeed, Bennett runs a weekly newsletter where he gives away email secrets to help brands scale and reach 8 figures and beyond.
James' experience and expertise make him a valuable resource for any online business looking to increase sales and build experiences that'll keep potential customers hooked. He is dedicated to helping businesses of all sizes achieve their full potential.
Recommended reading: 7-step framework to 3X your e-commerce brand valuation with only two elements
You can follow James here: https://www.linkedin.com/in/jamesklicked/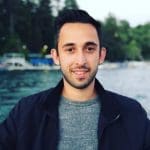 "Ecommerce Email Marketing Nerd" Chase Dimond has sent over 1 billion emails, which have resulted in a whopping $100+ million in email-attributable revenue. Talk about a pro in the game of email marketing!
But Chase is more than a master of ecommerce email marketing. He's also one of the partners at CopyMBA, a copywriting course that delivers actionable insights on how to convert an audience. This demonstrates his deep understanding of not only the technical aspects of email marketing but also the importance of crafting compelling copy to engage and convert customers.
As Founder and Managing Partner at Structured, a top ecommerce email marketing agency, Chase has made a name for himself in the industry.
Not to mention his passion for effective copywriting strategies, evident in the copywriting hacks he shares with his followers for free on social media. His name has, without a doubt, become synonymous with email marketing success.
Whether you're a business owner, marketer, or just someone interested in the industry, Chase's knowledge and experience can provide valuable inspiration. Be sure to follow him for the latest email marketing and copywriting trends.
Recommended reading: 5 email design secrets to increase email revenue
You can follow Chase here: https://www.linkedin.com/in/chasedimond/
Conversion rate optimization is a crucial aspect of any digital marketing strategy. And one of the best ways to stay on top of the latest trends and strategies is to follow experts in the field.
The 10 experts we've highlighted in this article are some of the best in the industry, with a wealth of knowledge that can help improve your conversion rates and drive more sales for your business.
From A/B testing and user experience design to psychological triggers and analytics, these marketing optimization experts have it all covered. So take the time to follow them, learn from their experiences, and incorporate their strategies to see real results for your own business!