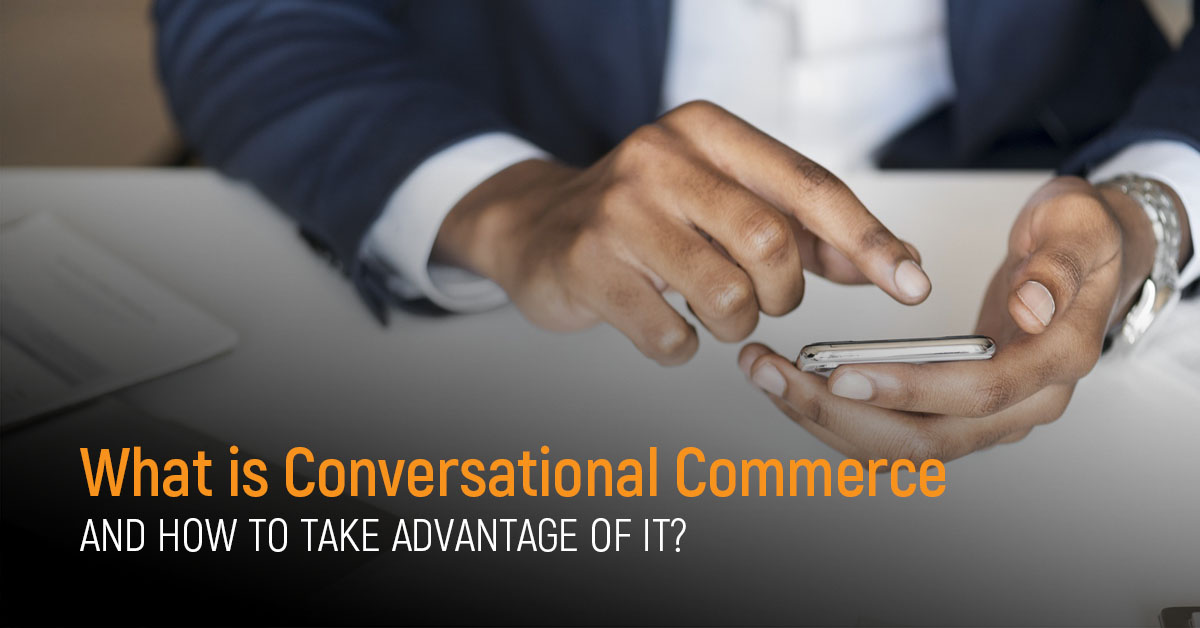 The article was prepared by our trusted partner OpsWay, e-commerce ecosystem expert with hands on Magento development & support.
Conversational commerce terms just as chatbots and AI are the buzzwords for a few years already. It seems we hear about them a couple of times per day, often controversial facts from the companies who have succeeded and those who failed.
In this article we will discuss how a marketing team can benefit from conversational commerce, namely from the messaging apps and how a marketer can save money using the latest technologies.
But let us stop for a moment and think what team we belong to – the one that understands what conversational commerce is or the opposite one, trying to figure out what it is and how one can benefit from it. It is worthy to note that the term was originally introduced by Chris Messina (Uber) in 2015, to reflect and bring under one definition the process of selling and buying by means of chats, namely chatbots, messages and voice interactions. Now you can chat with your favorite brand by means of say Facebook Messenger or WhatsApp and easily place an order in chat, get its confirmation, shipping details, etc. Brands communicate with customers by means of chatbots, human resources or by a mix of both. These days online buyer will sometimes find it difficult to understand whether s/he communicates with a chatbot or human.
Just like a sales team representative or a customer support manager, a chatbot can become an essential part of the business, a part that is successfully dealing with the clients' issues.
A chatbot can become an essential part of the business, a part that is dealing with clients' issues.
Click To Tweet
Firstly, you can use Telegram, Viber, WeChat, Slack or Messenger to install a chatbot. Moreover, texting is now not the only option of an automated communication in real time with your customers. With the use of Alexa and Google Home you can answer customer's questions with voice.
No worries, Rome wasn't built in a day.
We will go through the process of introducing a chatbot into a marketing system. Will it replace the real people, marketers? Let's see!
#1 Marketing research
1. Launching a new product
Ask the subscribers what new products they would like to see from you and what they want to see in them. Create fun polls with the help of chatbot and engage with your customers, showing how the development goes. The more tailored to their needs and wishes the surveys will be, the more they will appreciate the possibility to create a product together. And that will inevitably lead to more sales!
Using a chatbot for launching a new product you can save money on: marketing research team and time to collect the answers (you will get them automatically along with the statistics). Obvious benefits of conversational commerce are there for you.
2. Marketing of the established product
Chatting with the customers via chatbot, you get an opportunity to collect much more data than a support team usually does. As you can talk to your customers 24/7, necessity to have a huge support team disappears.
However, you will receive more quantitative data like "yes" or "no" answers and still will have to conduct one-to-one customer interviews to gather qualitative data.
#2 Brand management
People will not perceive a chatbot just as another tool to make money if you give it a human face. Remember, a chatbot reflects the way a brand speaks to its customers in real life, the way an online store treats the shoppers and its products.
According to research, customers interact with the chatbots in the following ways:
Shoppers think they talk to a human and expect it to behave accordingly,
About 40% of millennials say they interact with a bot daily.
A messenger that just returns "canned answers" cannot help you build trust and establish a strong connection with a brand. The more mature chatbot platforms will appear and the more widespread the use of AI for chatbots will become, the more meaningful conversations will occur there.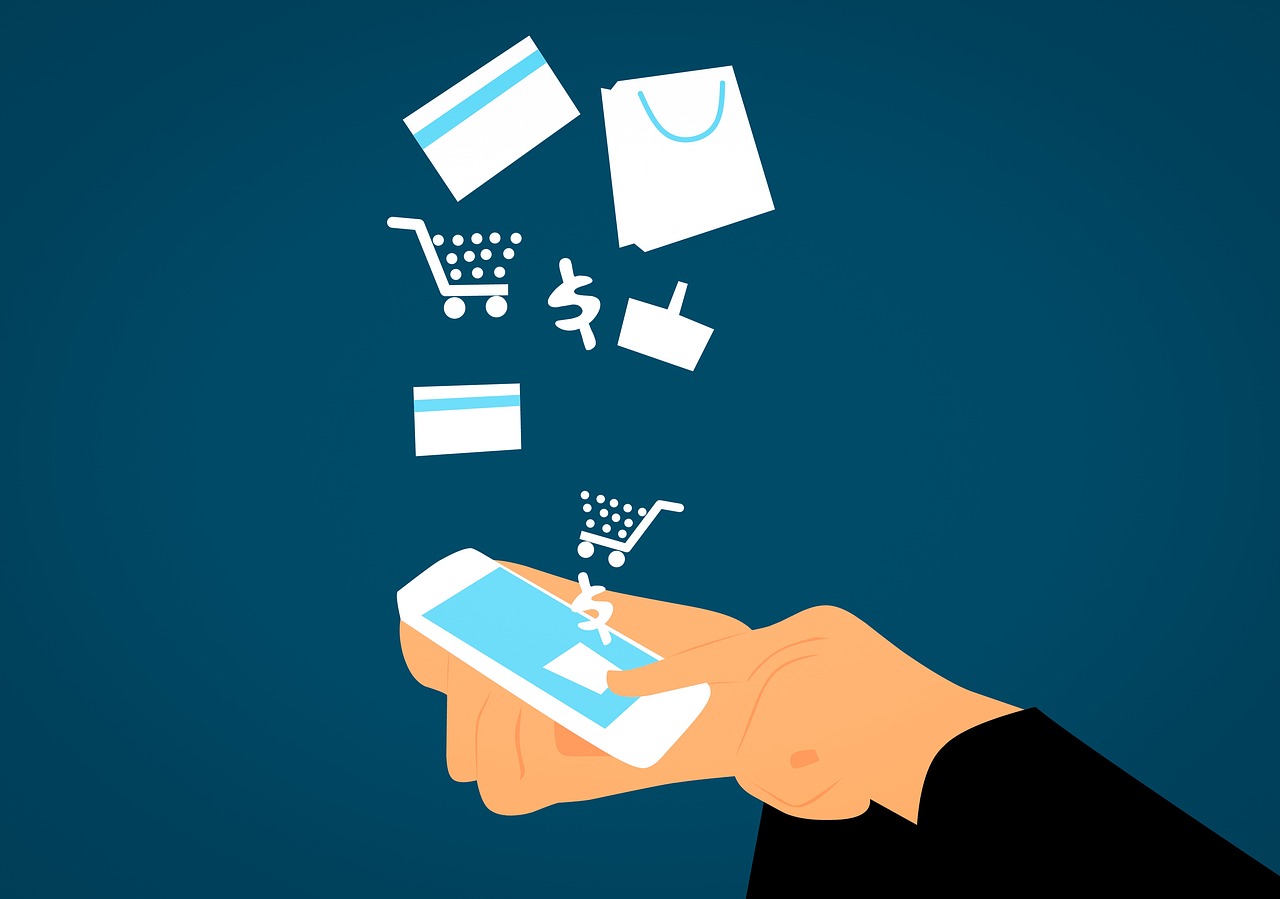 #3 Media
If you are producing a lot of great content on a blog and guest blog post a lot, you may find a chatbot quite useful as a lead distribution system.
Adding a post or two about your products will not look so spammy if you are consistently delivering value through the chatbot channel.
Moreover, you can collaborate with another chatbot relevant for your target audience. From cross-posting and organizing contests together, you can work on creating different co-marketing activities. Remember the most important rules: consistency and not being too annoying, one message per week is enough.
#4 Customer support
On one hand, with the help of a chatbot, tool of conversational commerce you will be able to give answers to many questions your clients ask as soon as possible. Moreover, chatbot allows you to provide the same level of service to everybody and support the consistent look of the organization.
On another hand, you will not be able to address all the problems your shoppers will have and still will need humans to jump in to help.
While it is relatively easy to help a person to make an order online and choose the best option, it may be much harder to make changes to the existing order with the use of a chatbot.
Bear in mind that chatbot for customer support will solve part of the problems, stillleaving a part of the matter unsettled.
#5 Shopping assistance
The best way to understand how "chatbot as a shopping assistant" function works is to look at a Starbucks app.
One of the most famous coffee houses offers its customers an option to order food through the chatbot in their app: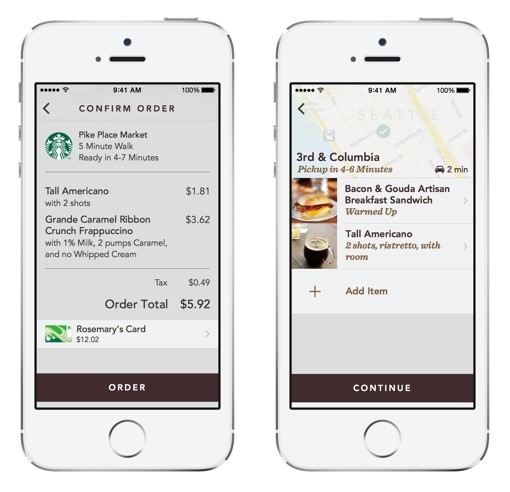 Just say what you would like to drink today, and the AI will recognize your voice and make an order, so you can pay with a single tap.
Another "shopping" chatbots are designed to make checking the order status easier and give the shoppers more information about the product.
One way a marketer can engage with a person who has left a shopping cart is remarketing with ads. But what about smart messaging? Push notifications make reaching out to a person at a needed time much easier than sending a promo email, one of the many a subscriber gets.
Designing perfect conversations in conversational commerce
The first thing that makes chatbot stand out from all other means of marketing communications is its programmability. Of course chatbots are in their early days now, but they learn and learn fast. Start with giving them a very simple basic conversation and chatbot will be able to make and use thousands of simple variations of this conversation. Evenmore it will add a personal touch to each of them if needed. That being said you just give your chatbot clear incoming data and it will evolve on its own in a short span of time.
Tips to make chats with customers even sweeter
Make messages short. Text is usually aligned to the right side so that a margin on the left side is left empty. You have less space on the phone screen to fit in all the text, so please don't make your subscribers scroll to read from beginning to the end. Follow the Twitter rule when necessary – less text but more informative.
Check before introducing chatbot:
You will need to integrate chatbot with a Shopping Cart and ensure the ease of this connection.
Chatbots allow you to give answers in seconds. But does speed matter the most in such brand communications?
Loyal customers are ready to wait for something they truly want. Building a great brand, you should focus on the quality of your message and its consistency.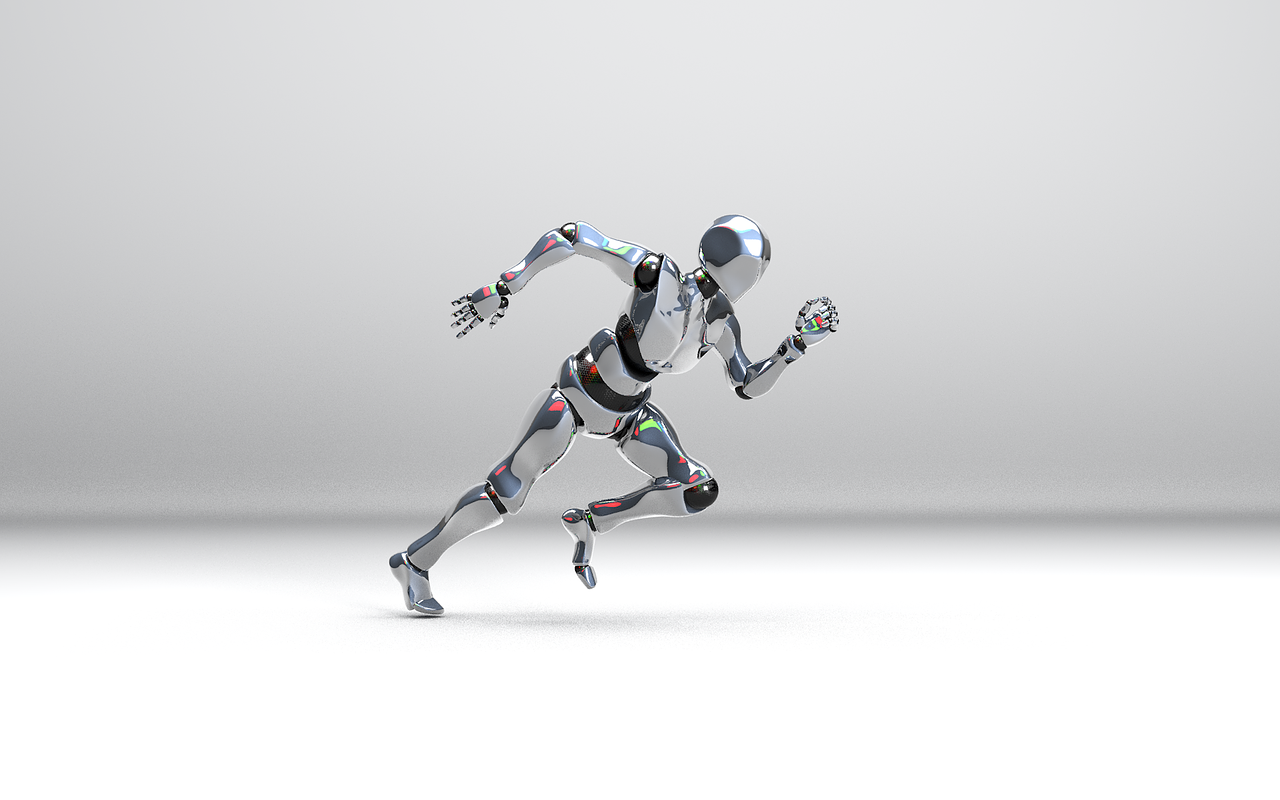 Quantity doesn't equal quality. If a store doesn't express its true voice in a chat, company may lose its biggest fans. Those who didn't have any interactions with a brand before and will use only a poorly performing chatbot, may make the conclusions on the quality of the products in general.
Some of the chatbots features marketers may be missing:
If customer messages company not during office hours, send him a prompt polite notification when he should get an answer from a real human,
As soon as you get his message and read it, notify him concerning the status of his submission,
Thank your customers. Thank them for making an order, for following you for some time and for the loyalty.
Where bots fail
A marketing manager can save money on stuff by introducing more automation and getting more data about the clients. However, not all issues can be solved by machines, and a smart human mind will still play a huge role in the success of the brand communications.
It is not a secret that after a boom of chatbots, some brands like Everlane and Spring, are dropping their Messenger Bots. Why? These companies claim that chatbots do not provide the desired level of communication and can be difficult to use.
Chatbots look like pages on social media – if your company has one, it doesn't mean it uses it in the best possible way to acquire new customers and retain the existing ones. But at the same time, that doesn't mean that some other companies do not benefit from smart social media.
Creating a chatbot is not duplicating email marketing and social media in one channel, it is about creating a bot that behaves like a human. One, that will serve your customers as a best performing colleague.
When we talk about human sensitive cases, chatbots fail. Unless a marketer has predicted every possible situation and designed a great flow of answers, he will not be able to deliver a truly worthy experience without human customer support.
NLP technologies are progressing but are far from the desired level.
With all of that being said, should you invest time and resources in the chatbots?
First of all, chatbots are facilitating the interactions with customers, making possible 24/7 availability and saving hundreds of dollars for companies. Chatbots allow marketers to automate at least 30% of work done in the contact centers.
Some researchers claim that by 2020 more than 85% of all customer interactions will be handled without the need of a human intermediary. The earlier you will make the first step to the future, the easier it will be not to miss out after.
New level of interaction. Being able to deliver personalized, timely and reliable service and saving money on the call centers is a real thing. As the AI technologies will be developing with time, chatbot communications will mature as well, leaving less and less "blind spots" in automated customer service.
To wrap up
Chatbots can be much more than the ordinary live chats if you make a chatbot a part of a marketing team. Collecting more data and making conversations with customers available 24/7 are just some of the benefits you will get. The further a marketer will go, the more possibilities to make interaction with potential and current clients he will see.
So, what do you think? Is conversational commerce the future of marketing? Let us know in the comments!
(Note: Have you heard of OptiMonk? It's a powerful onsite messaging solution that helps you convert up to 15% of abandoning visitors to sales and leads. Give it a try – click here to create a free account.)