Loyalty programs can make a big impact. Therefore the question becomes how can you increase customer loyalty with a loyalty program
How big an impact?
Loyal customers account for most of a brand's revenue. One study found that loyal customers represent at least half of a retailer's total sales. For some retailers, their biggest fans accounted for more than two-thirds of purchases.
Highly engaged customers who participate in a loyalty program also tend to purchase 90% more frequently than those who are not.
But up to 77% of customer loyalty programs fail within two years. Why?
Too often, brands create programs that only benefit their bottom line — not the customer.
Here the question has changed a little.
How to increase customer loyalty with a loyalty program?
Customers expect to be talked with. They expect their rewards program to be personal and tailored to their needs. Plus, customers should be rewarded not just for the dollar amount they spend, but for their loyalty and evangelism.
Remember that before you talk to your customers, it's crucial you deeply understand the data you've collected. You can visit YummySoftware to understand more about data.
Successful customer loyalty programs result in higher customer retention, vocal brand evangelists and repeat buyers. To achieve this, brands need to use data to create loyalty programs that better engage customers—not shout at, sell to or push them.
Here are four ways data to leverage data to improve your customer loyalty program.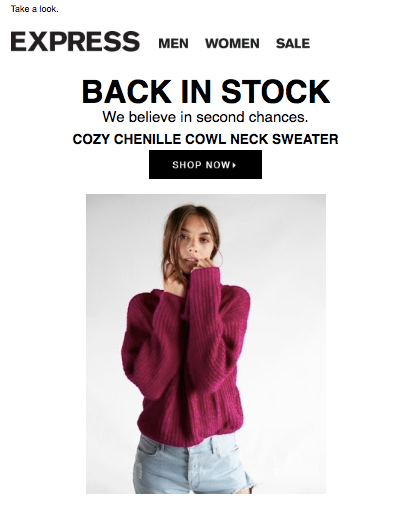 Most customers – up to 75% — get frustrated when online content is irrelevant to their needs. Many won't waste their time opening future communications after a brand fails at personalizing. Can you imagine a marketing email addressed to the wrong person? Ouch.
The good news?
Loyalty programs are a great way to collect customer data.
When a user opts into a program, brands can collect detailed information, such as demographic information, interests and location. After a purchase, loyal customers can be offered a chance to participate in a survey in return for additional loyalty points. Win win.
Then, it's time to put that data to use.
Kissmetrics suggests marketers avoid extrapolating too much from just one or two data points. For example, a customer who once purchased a children's toy might not be a parent; it could have been a gift, instead. On the other hand, a customer who never purchases children's clothes might actually be a parent themselves — just one who was never introduced to a brand's children's clothing line.
It's vital to gather enough data to create context around customer behavior. Gather data from multiple sources, including your own data capture and third-party data sources. Collect these key indicators — including demographic data, lifestyle, purchase intent and life stage information — and customers will be wowed by your granular personalization.
Deliver Relevant Rewards
The average customer is a member of about a dozen loyalty programs. That might seem like a lot, but consider how many brands you use each morning alone, such as your morning coffee, bowl of cereal, soap, music streaming service, newspaper — the list goes on.
Brands are fighting for customer attention. But how dto you incentivize customers to sign up for your loyalty program? Better yet, how do you push customers to actively participate in your loyalty program?
The answer: Offer relevant rewards customers actually want.
These perks don't have to be based on purchases. In fact, they shouldn't all be. Instead, rewards could be earned by connecting a social media account, referring a friend, checking into your retail location or completing a survey.
Rewards should match the action. It's not so different than managing a child's chores: 30 minutes of housecleaning might return 30 minutes of game time, not a whole newgame.
For example, customers who complete a five-question survey might earn 10% off one item or a small gift, such as a branded pin or tote bag. Racking up hundreds of dollars in purchases might earn a half-off coupon.
While customers love saving money, it's important to factor in customer expectations and preferences.
Take the previous case of the mom whose never purchased children's clothes from your store. Incentivize her repeat purchases and cross sell by offering a coupon for children's clothes or a voucher for a free onesie.
Also consider experiential rewards, such as an in-store styling session or a free consultation. These services might be more helpful than just a purchase reward, and may foster strong brand affinity. For the new mom, this could include an in-store baby-and-me yoga class or an ebook on finding the best baby clothes size.
Meet Your Customers Where They Are

Half of customers wish brands communicated with them better. Customers who feel like a brand is listening to their needs are more likely to engage and purchase.
Where is this communication breakdown happening?
Like mentioned before: irrelevant offers are a huge pain. But that's not all. It's also vital to meet customers with the right message in the right communication channel.
Depending on your company size, your communication channels may vary, but if you are a small or medium business, it would be great to use a customer portal and manage all client communication in one place.
Companies must know what channels each of their customers use and how they use them. Then, they need a way to communicate with their customer in that channel, such as an email address or postal address.
Having data is a great start. Next, marketers must connect these channels to create a single view of the customer. This ensures messages are consistent, no matter where a customer interacts with your brand. In practical terms, a customer's purchase ID must be connected to their postal address, email, demographic information, social profiles and other identifiers.
Connecting these customer identities can make a big difference. It opens up new marketing channels for brands and creates a seamless customer experience.
For example, as a customer, there's nothing more frustrating than seeing a coupon for an item on Facebook moments after clicking purchase, or struggling to return an online purchase in stores.
With access to new marketing channels, brands can market to their customers in new ways, such as sending a physical catalogue or advertising on social media.
Marketers reach their customers, and customers avoid huge headaches. Win-win.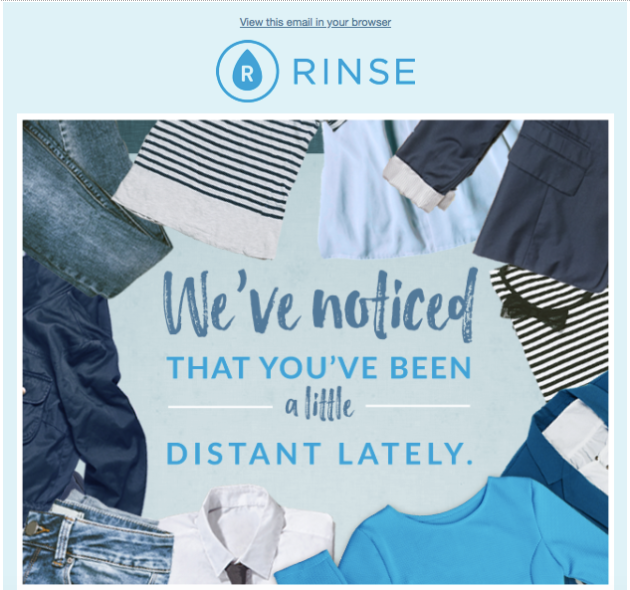 In every marketer's dream, all customers would love their brand. But here's a reality check: Even brands with unique and personal loyalty programs have disengaged customers yawning at their offers. Bummer.
The good news: Old customers are valuable. 80% of customers who are no longer loyal to a brand say that the company could have done something to retain them. This is your cue: win them back.
Consider how you could ask for feedback with a survey and reward. This way, you can understand what went wrong, tweak your approach and actively win them back.
But is the customer just disinterested in your marketing emails, or did they abandon their email account altogether? Understanding which of your customers are active in their inbox is vital. Knowing this can help you segment and aggressively target live accounts.
Brands with a robust loyalty strategy powered by in-depth customer data is key to understanding your customers and pushing them to take action. Armed with these insights, brands can fuel programs that increase sales, earn loyal customers, improve their reputation and win big fans.
What are some examples of killer customer loyalty programs you've seen? Let us know in the comments.
Kirsten Onsgard, Marketing Operations Specialist, TowerData
Kirsten Onsgard is the marketing operations specialist at TowerData, a data company that helps marketers better reach and engage their customers.