Did you know that 25% of first-time buyers relied solely on the homepage to form an impression on what type of products are sold on a website? If the ecommerce homepage is done right, like our best ecommerce homepage examples, it can lead to greater visitor engagement and thus higher conversions.
On the other hand, if the ecommerce website design is missing out on essential information or features, it can lead to high bounce rates, specifically on the ecommerce homepage design. To address this challenge, we present you 25 tips that are taken from only the best ecommerce homepage examples and are key to homepage success.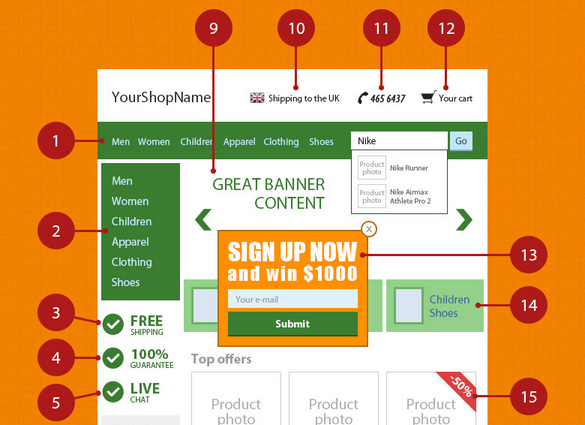 On an e-commerce website, the quality, presentation, and content of the homepage play a critical role in whether the customer browses through the rest of the website or simply exits. A website may offer the best products at the best prices, but if the homepage does not communicate it effectively, customers may exit the site.