In the world of ecommerce, there are plenty of challenges. Stopping site abandoners, boosting average order value, and enhancing website conversion rates are among the most pressing.
In this article, we'll show you how to tackle all these challenges by taking a look at Bukvybag's journey. We'll unveil a 3-step strategy that you can easily copy if you'd like to optimize your ecommerce conversion rates.
Let's dive right in!
Step 1: Reduce bounce rates without discounting
It can be really frustrating when you spend a lot of money drawing traffic to your product pages through ads, only to watch these potential customers browse your site and leave without purchasing.
While offering discounts might be the immediate go-to solution that comes to mind for most marketers, it isn't always the most effective approach.
Instead, try a strategy that doesn't rely on slashing prices: present your best-selling products on an exit-intent popup. This way, you'll encourage product discovery and reduce bounce rates without giving away discounts to everyone.
Check out how Bukvybag used this strategy: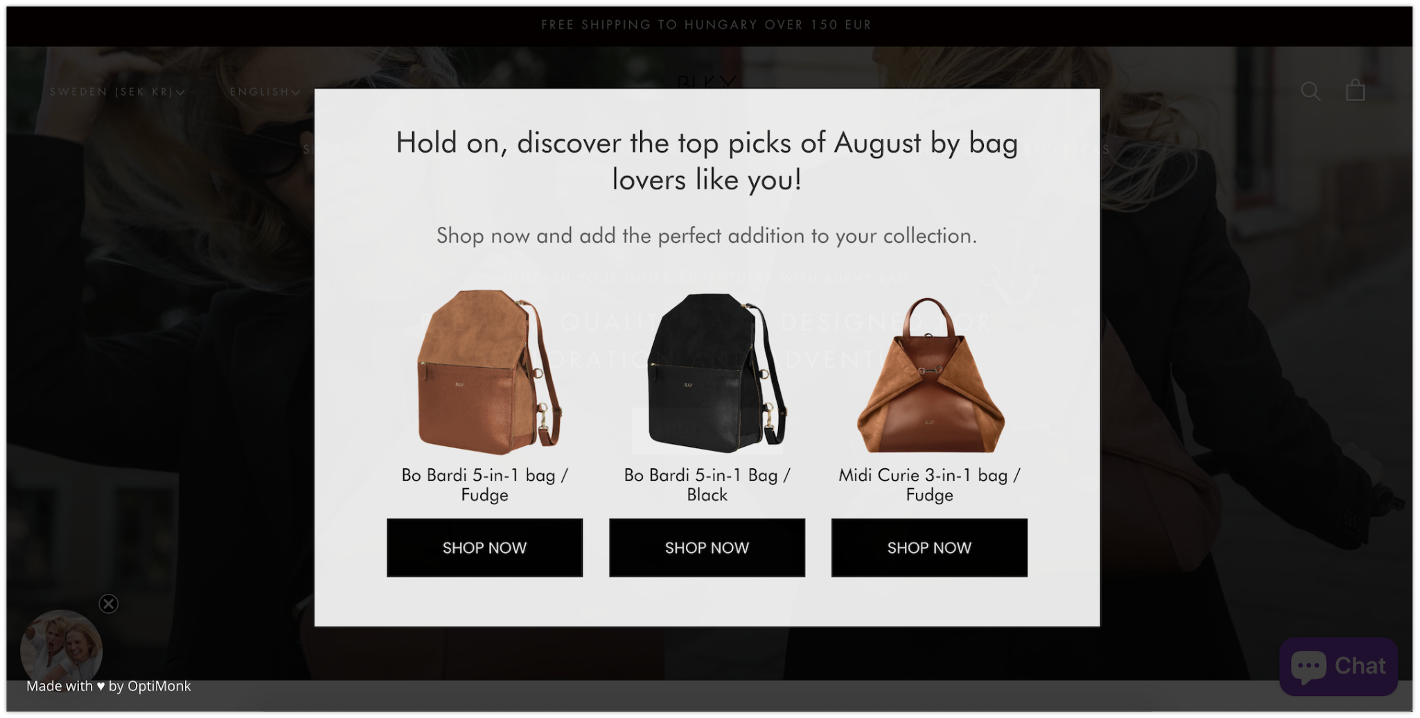 🔥 Extra conversion booster tip from Bukvybag: To ignite curiosity and urgency, spice up your headline with copy like "Top picks of August." The beauty of this strategy is that by using OptiMonk's Smart Tags feature, the month updates automatically so the offer always feels fresh.
Increasing urgency worked really well for Bukvybag: they achieved a 43% increase in orders.
Step 2: Increase average order value and grow sales
Unexpected shipping costs can be a major turn-off for potential customers (this is the #1 reason for cart abandonment).
Moreover, research suggests that 9 out of 10 shoppers consider free shipping to be the ultimate incentive for shopping online.
Consequently, by offering free shipping you can tackle two problems at once: reducing cart abandonment and enhancing average order value.
However, the effectiveness of a free shipping offer depends upon ensuring that customers are aware of it.
Displaying a free shipping bar that's constantly visible on your website is the best way to do that.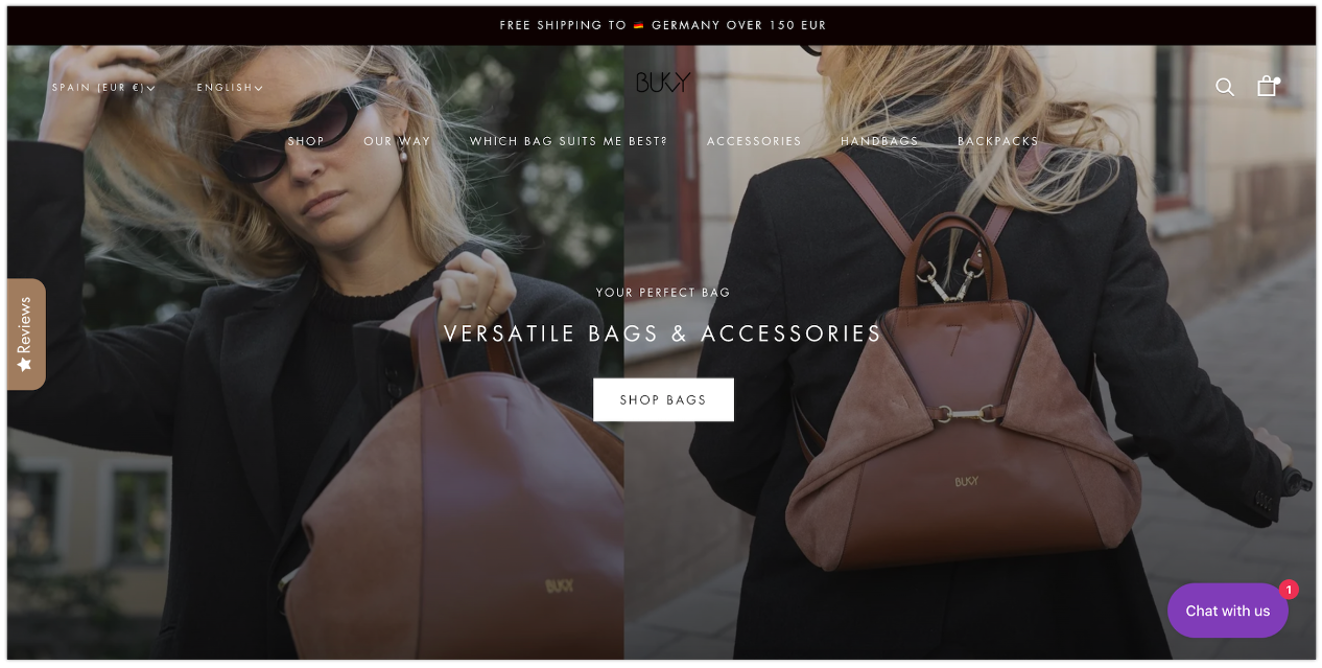 It works like a psychological nudge that encourages customers to add a little extra to their carts, helping to increase your average order value.
🔥 Extra conversion booster tip from Bukvybag: Personalize your message with the customer's location using OptiMonk's Smart Tags feature. This will ensure that no matter where they are in the world, they know exactly what the spending threshold is for free shipping.
The outcome of this strategy? Bukvybag achieved a 40% increase in the number of orders.
Step 3: Improve the conversion rate of your homepage
Struggling with a low conversion rate on your homepage? Unsure about the perfect headline that will resonate with your target audience?
Bukvybag had the same problem, but they tackled it with a simple strategy.
They tested multiple headlines with OptiMonk's Dynamic Content feature to uncover which lines lured the most customers, ultimately giving their conversion rates and revenue a healthy boost.
These were the headlines they experimented with. Notice that they all focus on a different value proposition:
Original:

Versatile bags & accessories

Variant A:

Stand out from the crowd with our fashion-forward and unique bags

Variant B:

Discover the ultimate travel companion that combines style and functionality

Variant C:

Premium quality bags designed for exploration and adventure
This strategy helped Bukvybag make informed decisions backed by data and increase their homepage conversion rates. In fact, they achieved a 45% upswing in orders thanks to running A/B tests.
🔥 Extra conversion booster tip from Bukvybag: If you're struggling to come up with headline ideas, use OptiMonk's Smart Headline Generator (powered by AI).