Get quality
customer feedback
Value your customers by asking feedback & improve
your overall customer satisfaction rate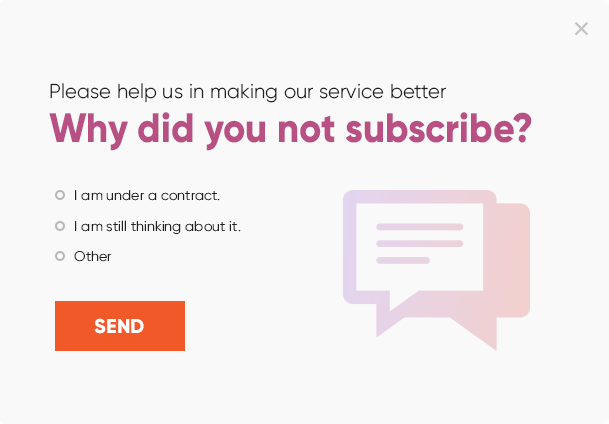 Based on the responses, we learned what kind of information we should display on the site, in order to greatly improve the conversion rate.
Do you know what do your customers really want? What are their needs? These are
the questions that many business owners keep asking themselves, and there's one
way to know the answer for sure: ask them.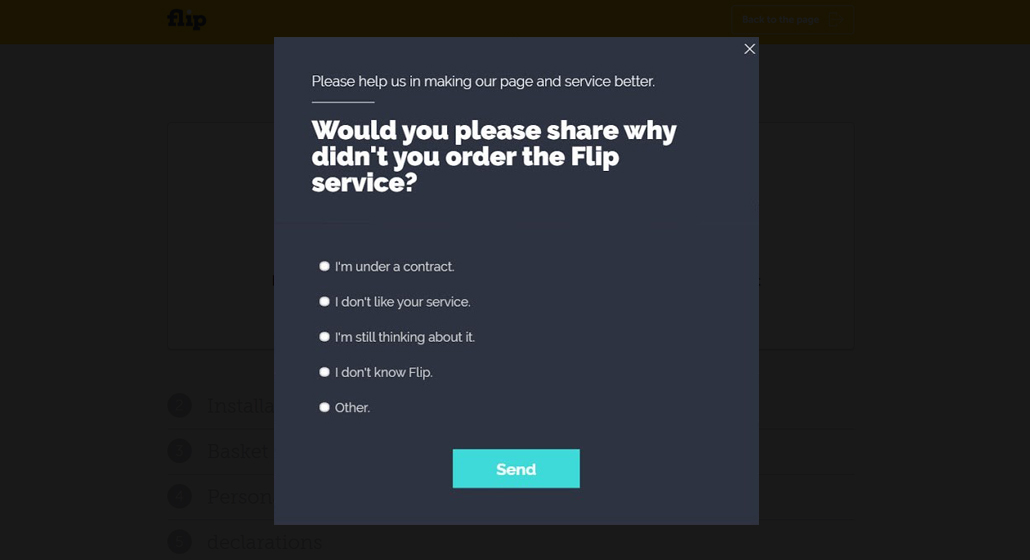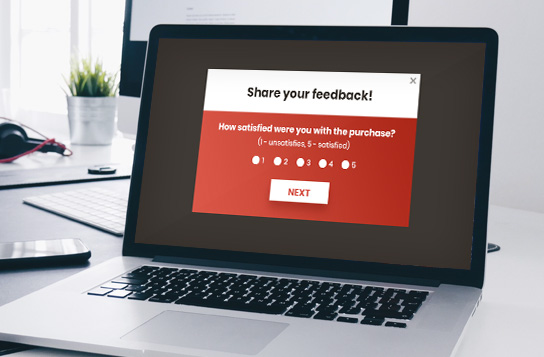 Use questionnaires
Questionnaires don't require as much effort from the questioner as verbal or telephone surveys, and often have standardized answers that make it simple to compile and analyze data.
I needed answers. In a short period of time, I got them - due to the questionnaire. What was even better, I could easily export it and convert it into a diagram.
Read full story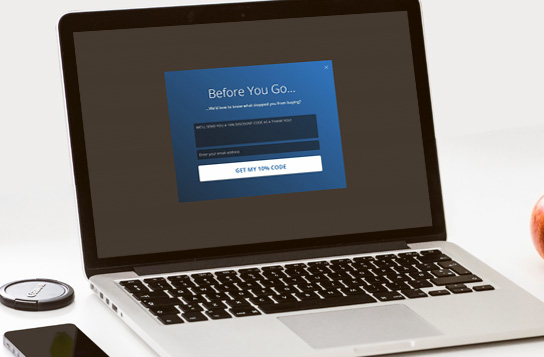 Ask open-ended questions
Open-ended questions enables to get any answer without forcing your visitors to select from fix options. It results in rich qualitative data that gives deeper insight into any topic.
Super easy to use, works exactly as advertised, excellent support, lots of helpful hints along the way, and the price is extremely reasonable. We moved from another platform which was charging close to 5 times more and delivering a lot less. We couldn't be happier with OptiMonk.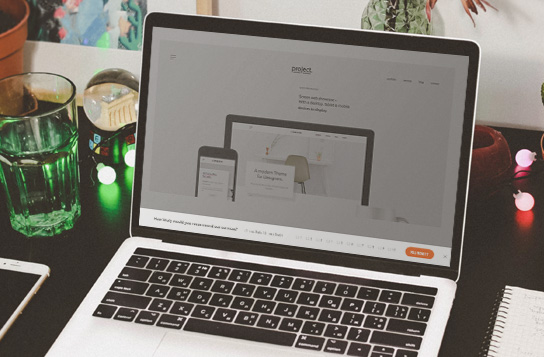 Measure your NPS (Net Promoter Score)
NPS is a customer satisfaction benchmark that every website should measure. It shows you how likely your customers are to recommend you to a friend.
Easy to use.
And super supportive customer service. If you have any questions on how to use the app or what works the best, they are here for you. Highly recommended.
Proven tools to collect feedback
We have all you need to ask your visitors' opinion
Discover endless possibilities
Check out some of the best examples
how our users ask for feedback with OptiMonk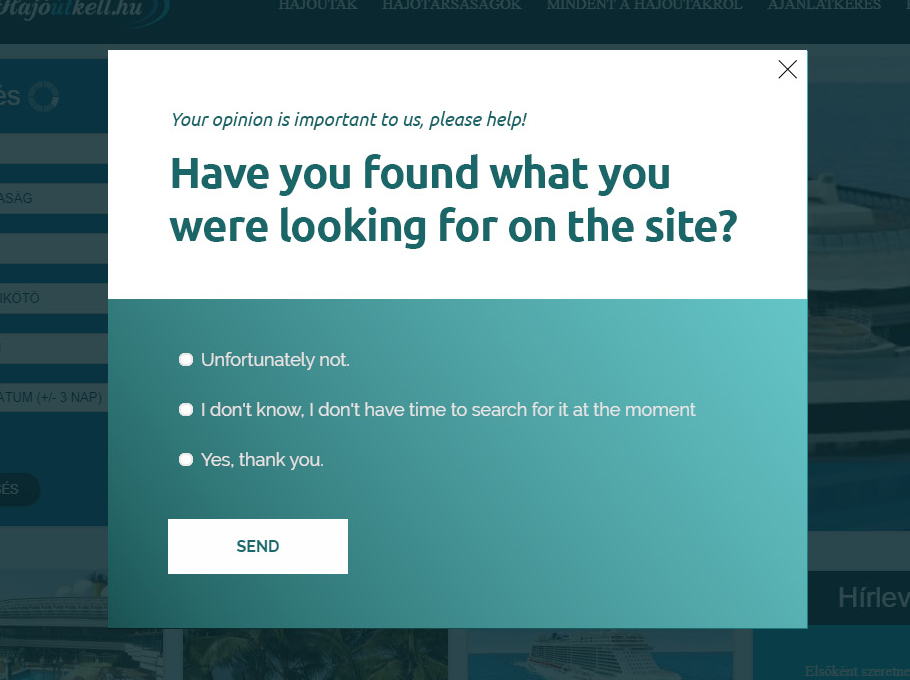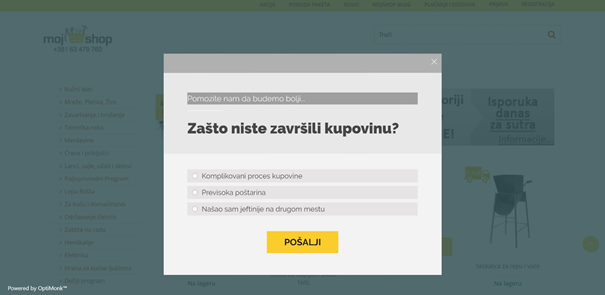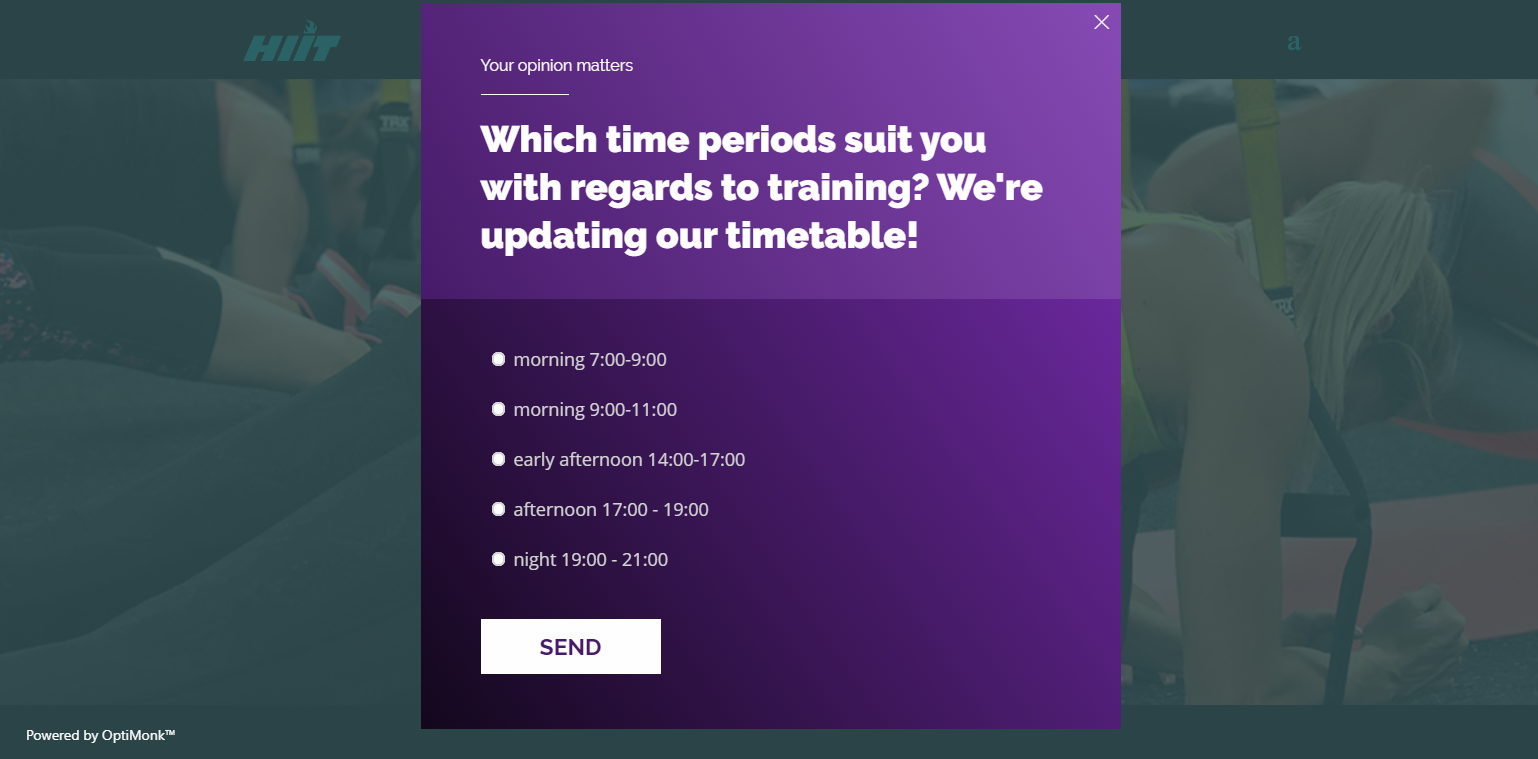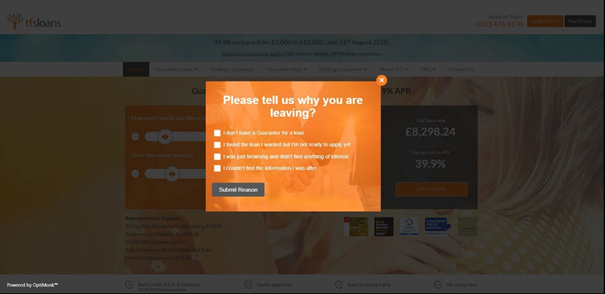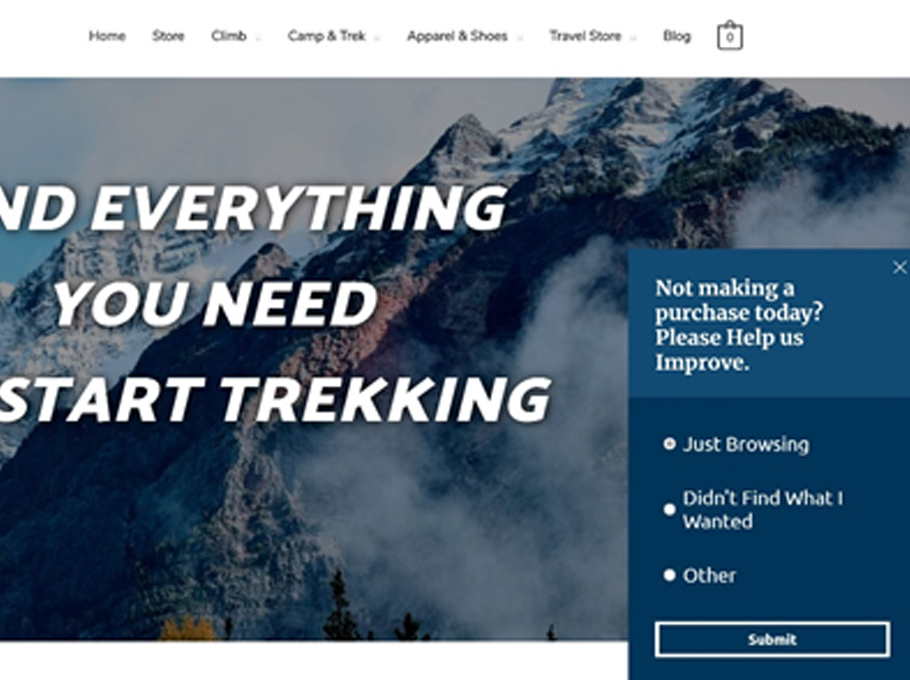 Our on-site messages work seamlessly
with all CMS & eCommerce platform










Collect quality customer feedback
Free 14-day trial ● Easy setup ● Cancel any time