"Our popups have generated over 1 million sign-ups."
Ryan Pamplin
CEO & Co-Founder | BlendJet
BlendJet was founded in 2017 to help people live longer and healthier lives. They believed that people would choose fresh smoothies over drive-throughs if they were more convenient.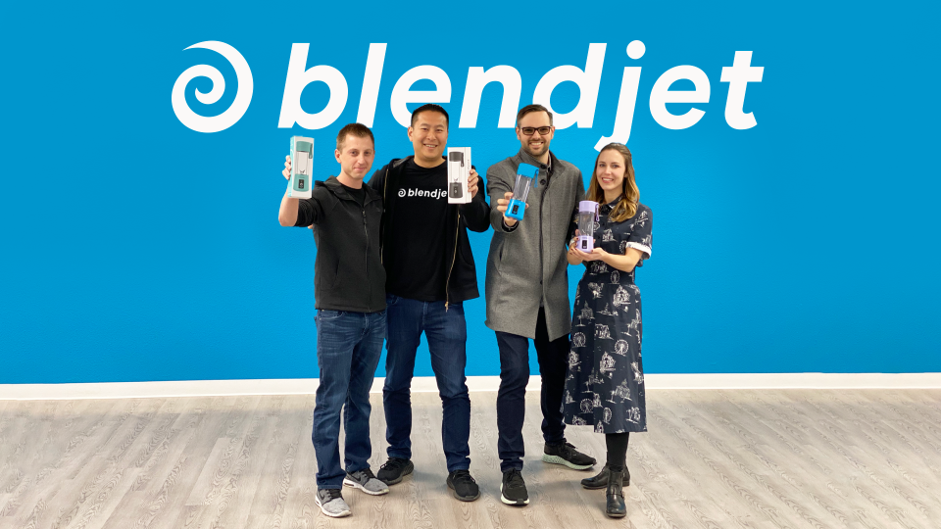 Let's get to know BlendJet!
BlendJet.com was founded by old friends, Ryan Pamplin and John Zheng, who both enjoyed daily smoothies and protein shakes.
Ryan had a freak accident that caused a traumatic brain injury. He couldn't read, use a computer, phone, watch TV, or even think straight for many months. During his recovery, he used blended beverages to make sure he got the nutrients he needed to recover.
John has been drinking protein shakes since he was 12, but hated using a shaker bottle, the taste, and the dry powder clumps.
"We knew that if you could be anywhere, snap your fingers, and have a smoothie appear, millions of people would want that superpower. We created the next best thing — a portable blender," Ryan said.
They went from concept, to launch, to becoming the leading blender brand at warp speed.
"Within the first 3 weeks we sold out of our first 7,000 BlendJets, and by the end of 2018, had over 100,000 customers in 100 countries. We were featured on The Ellen Show, The Today Show, The Kelly Clarkson Show, and HBO's Silicon Valley. Now we have over 1 million customers in nearly every country."
They knew that they could achieve even more. Their analysis showed that mobile visitors had interest in BlendJet products, visited the product pages, but most didn't make a purchase.
This is not a surprise at all.
According to Perficient, Inc., 58% of website visits come from mobile devices. The average time per visit is two times more for desktop users (11.52 minutes on desktop vs. 5.95 minutes on mobile). Not to mention that bounce rate is also much higher on mobile (67.4% vs. 32.6%).
Clearly, engaging an audience on mobile is much harder, so the BlendJet team partnered with OptiMonk to create a popup campaign targeting their mobile visitors.
How to convert mobile visitors?
BlendJet saw the opportunity to dramatically increase the rate that mobile visitors became customers by developing a relationship with the customer beyond the page view.
If you are not turning your paid and organic traffic into customers at an above average rate, then you're losing money. Building rapport with your casual visitors is essential to building a brand and trust with your visitors.
Sending newsletters and promotions is still one of the most effective ways to re-engage these casual visitors later on and, over time, convince them to buy something.
Since mobile visitors are more difficult to convert, you need a really appealing offer. 
Research has shown that smartphones have become the primary device when searching for information. An extra incentive can go a long way to help a new customer justify their purchase. That's why Ryan decided to offer a 10% discount on their first BlendJet order.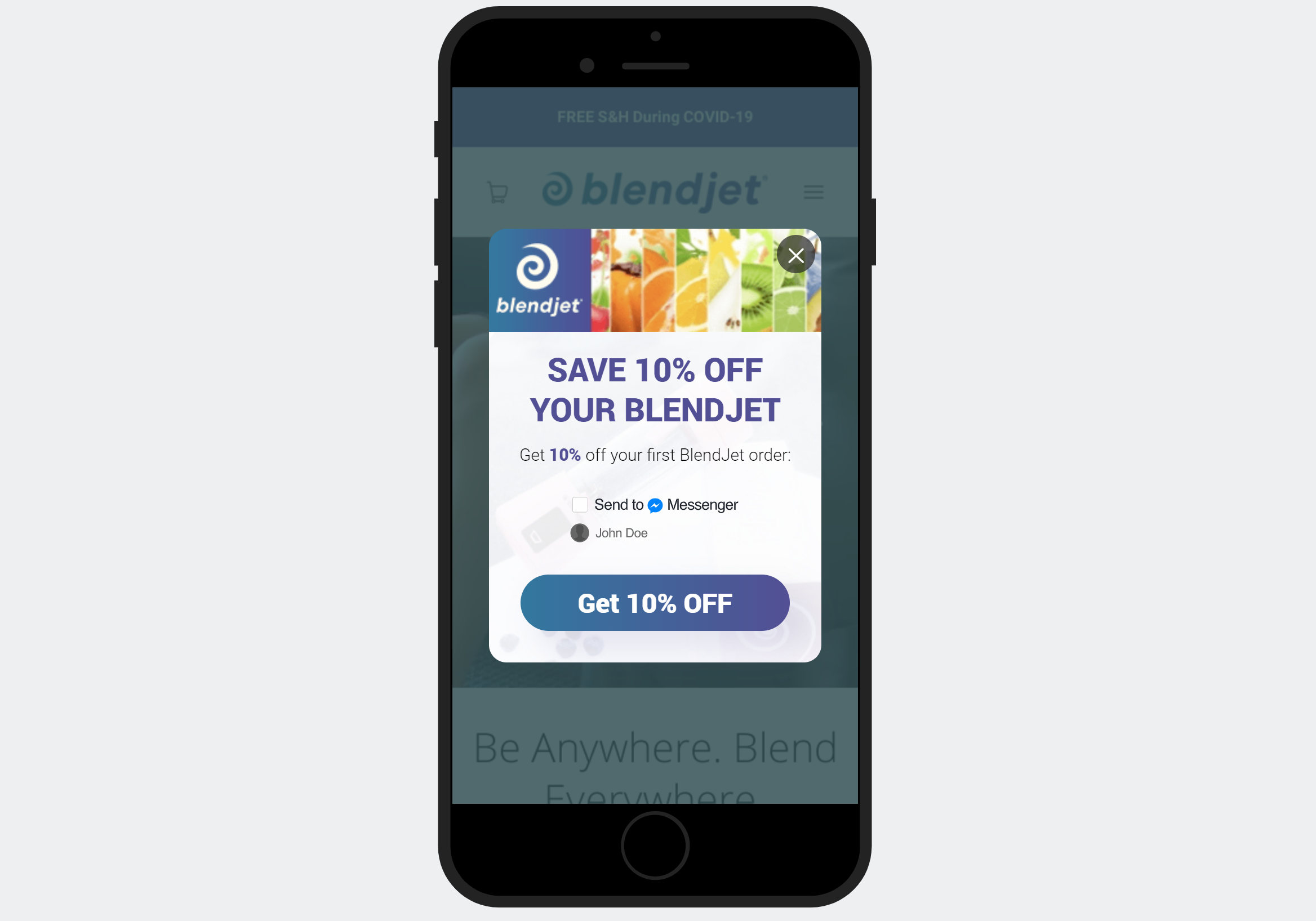 When it comes to mobile, timing is everything. This popup is displayed to mobile visitors who have been on the product page of BlendJet.com for at least 30 seconds.
BlendJet's mobile popup worked pretty well and had resulted in over 1 million new sign-ups. Amazingly, 13.5% of visitors who saw the popup subscribed.
According to Ryan, it was the ability to create non-intrusive mobile popups and the A/B testing option that made the campaign effective:
"When comparing OptiMonk vs. other leading solutions, no one has the valuable integrations we need, robust testing capabilities, and amazing team to support our ever-evolving needs."
Ryan believes in making data-driven decisions, and decided to split-test everything to prove that OptiMonk popups increased conversion rate dramatically.
BlendJet even tested email vs. Facebook Messenger subscriptions, and found that Messenger achieved the best results on mobile, thanks to the one-click subscription experience.
"OptiMonk works great on mobile, with easy integrations with best in class platforms like Klaviyo and Recart. It makes it very easy to test different designs and copy to maximize conversion rates, "
Since BlendJet is beloved across the globe in nearly every country, differentiating visitors from the United States and visitors from non-US countries was also important for them.
Thanks to their country-targeted campaigns, they were able to see that the Lead to Sales conversion among US-based customers is 20.96%, whereas it is only 13.27% outside of the US. Interesting!
And of course, Ryan and his team also methodically tested OptiMonk popups vs no popups, and proved without a doubt that visitors want their special offer.
Ryan's Personal Message to other Ecommerce Store Owners: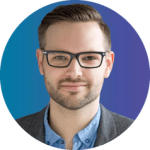 "I care deeply about user experience and I hate popups, but data doesn't lie, and customers vote with their dollars. We make far more revenue with OptiMonk popups than we did without them. Clearly, people like getting a deal more than they hate popups. OptiMonk popups will dramatically increase your revenue per visitor, period."
Ryan Pamplin
CEO & Co-Founder | BlendJet