Over 40,000 websites trust OptiMonk to convert visitors into customers.
Create delightful shopping experiences.
OptiMonk helps websites across the globe create delightful shopping experiences. Personalization, A/B testing, advanced segmentation and other advanced features are why brands use OptiMonk. We believe that when it comes to competition, the best customer experience wins.
Turn Shoppers
into Buyers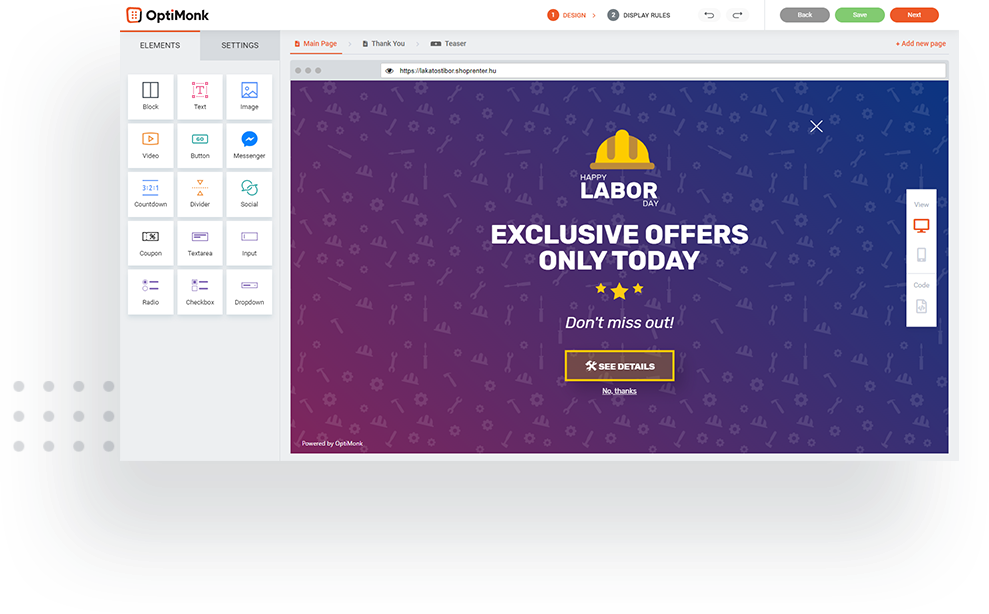 "1,876 visitors used their coupon during the period of analysis, generating $148,297 in extra revenue."
Convert Early Stage Visitors Into Leads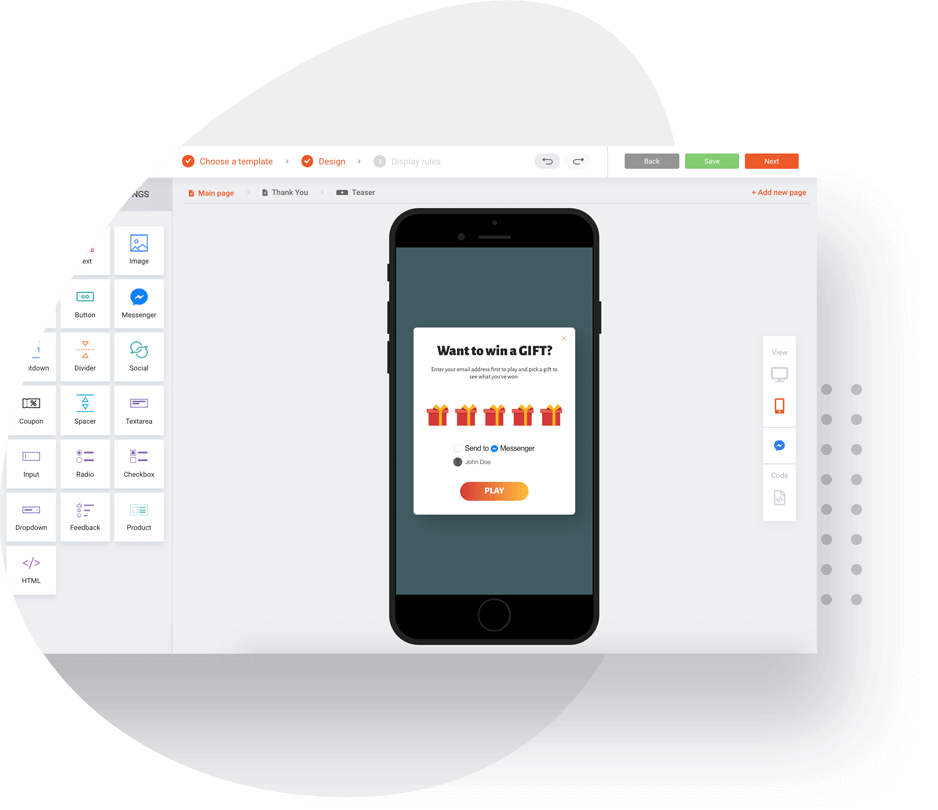 "We were able to get 2,689 more leads from traffic that was intending to leave the site. Oh, and we didn't just increase lead magnet consumption we also increased DM lab sales by 30.22%."
Take the guesswork out of conversions.
"We learned what kind of information we should display on the site, in order to greatly improve conversion rates."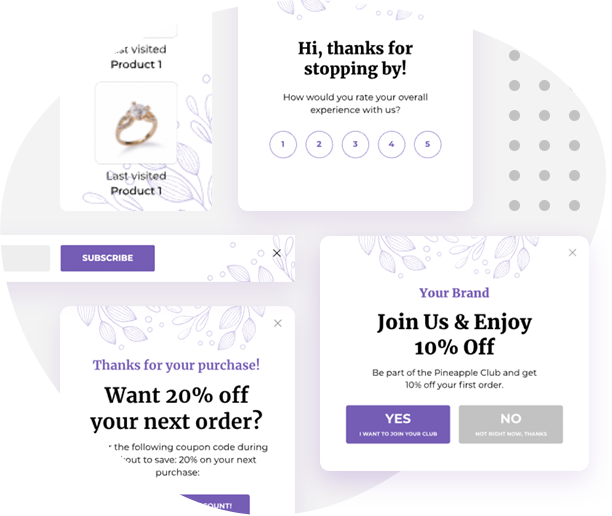 Create your perfect customer journey
Get full access to our extensive collection of colorable themes and targeting recommendations. Become inspired by dozens of campaign ideas and create yours with a few clicks.
Create
popups
nanobars
lucky wheels
fullscreens
sidemessages
embedded content
your visitors will love
Choose from over 200 pre-designed templates or design your own creative in seconds.
Place your offer in front of the right people at the perfect time.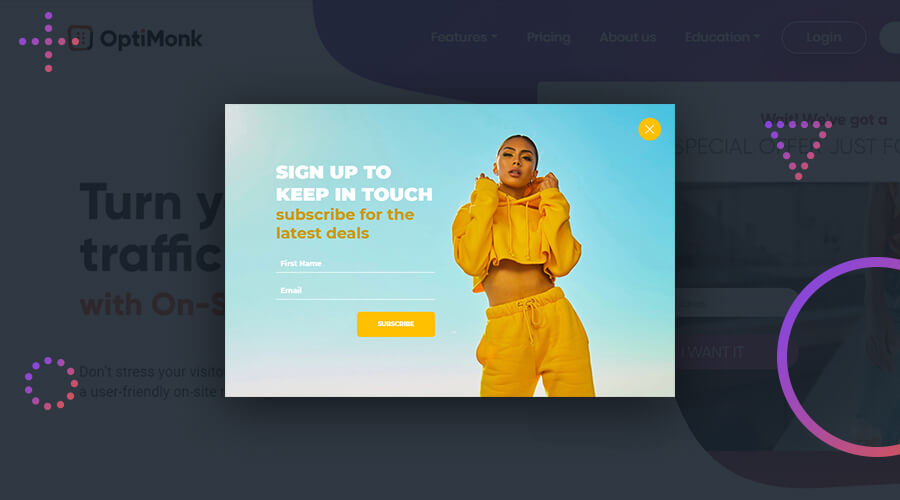 Personalize your visitors
shopping experience
Treat your visitors as humans and say goodbye to irrelevant messages that can hurt your brand.
Personalize your communication to make visitors feel like you speak directly to them.
Connect OptiMonk with Your Favorite Tools
150,000

Conversions Per Day From 150+ Countries
OptiMonk increases conversions, leads and sales of your online store.
We get results from marketing heroes just like you.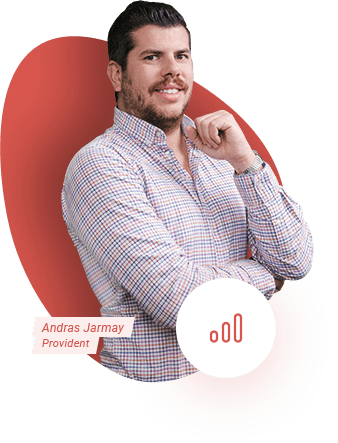 12,000 new subscribers Provident collected over 12,000 new signups to their phone number list by using OptiMonk for customized offer callback requests.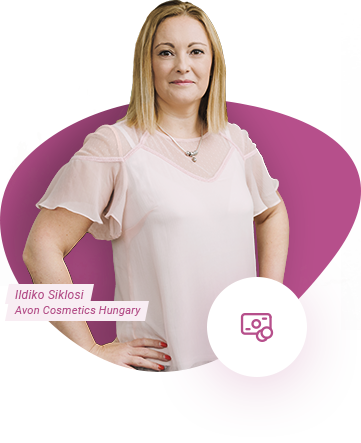 -16% cart abandonment rate Avon Hungary decreased its e-commerce cart abandonment rate and amount of orders by 150% thanks to constantly renewing campaigns.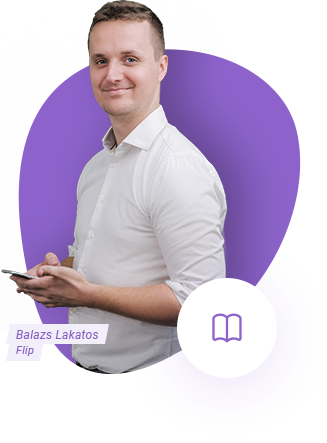 300 Responses in 1 Week Flip received over 300 customer survey responses in less than one week. They took this information and optimized their site for more conversions.
Create your free account.
Forever Free Plan • Easy Setup • No Credit Card Required