Google recently announced that they'll lower the ranking of websites with "intrusive" mobile popups and interstitials starting on January 10th, 2017. We've prepared a short guide for people who use OptiMonk and want to be sure their site is protected. Read on to learn about the new rules and how you can continue to use mobile popups on your site.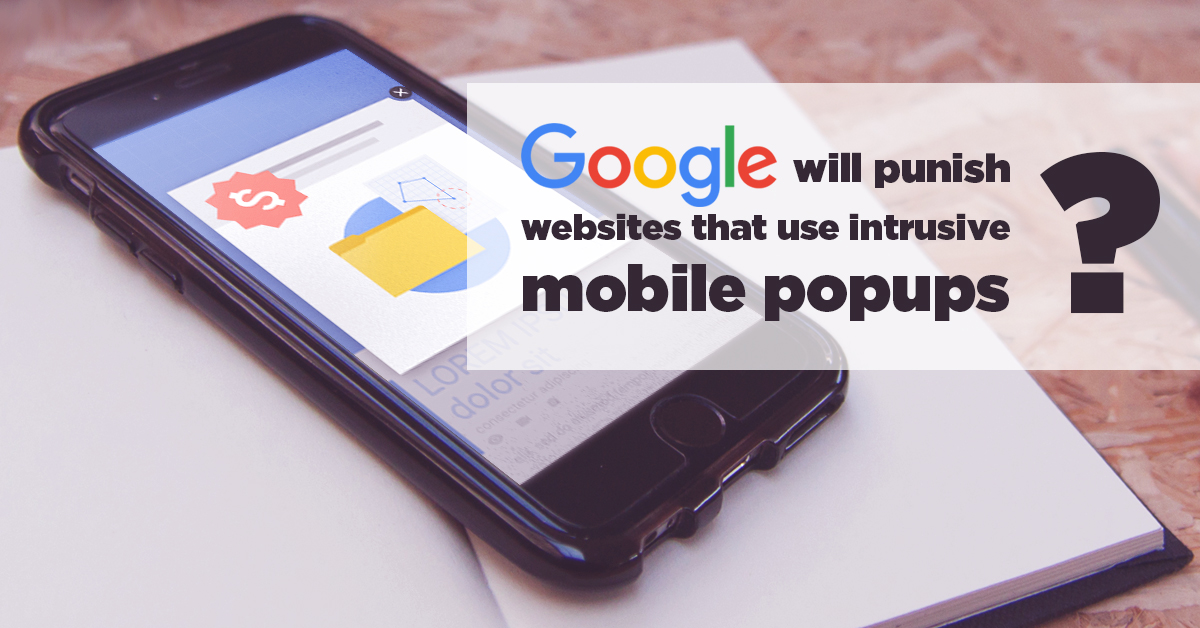 Why is Google changing the way they rank websites with mobile popups?
According to Google's official announcement, 85% of all websites are now mobile-friendly. Given that most websites have a basic layout that is compatible with mobile devices, the term "mobile-friendly" no longer applies in the same way. Instead, Google is now looking at further criteria that make a website mobile-friendly. Their overall goal is to improve the mobile search experience and make it easier for people to find relevant content on mobile devices.
As a result, starting in January 2017, Google will be ranking websites, which contain annoying or "intrusive" content, lower in their mobile search results. This is not a cause for alarm. There are hundreds of factors that Google uses to determine the rank of a website by keyword, industry, geography and more.
Google's announcement indicates that relevant content will remain one of the most important factors when ranking websites. More importantly, Google won't punish all websites with mobile popups.
Let's take a look and see what types of popups will lower your ranking starting in January, and which types you can continue to use on your site.
Which mobile popups will lower my ranking by Google in January 2017?
As a reminder, this rule will come into effect on January 10th, 2017 and it will only impact popups displayed on mobile devices. Google will lower a site's ranking if there is a popup that:
disrupts the user by appearing immediately after entering the site or after some looking around – thus covering the main content
covers the entire screen (interstitials) making it difficult to access content
Here are some negative examples. This is what Google does NOT want to see: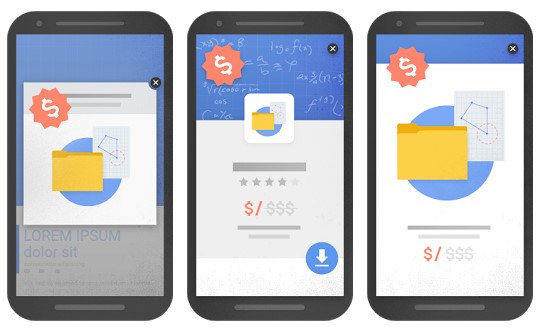 Thankfully, Google isn't banning mobile popups completely, so you can still monetize your mobile traffic with onsite retargeting.
Let's take a look at the opportunities…
What kind of popups will be allowed by Google?
For the remainder of 2016, practically any popups can be used on mobile devices, the new rules will only come into effect in January 2017.
After January, mobile popups which can be safely used:
may cover the entire screen, but only when used as part of some other regulation, such as asking visitors to allow cookies, or age verification
are login dialogs
use a reasonable amount of screen space and are easily dismissible
Here are some solutions that are OK to use with the new Google mobile popup rules in 2017: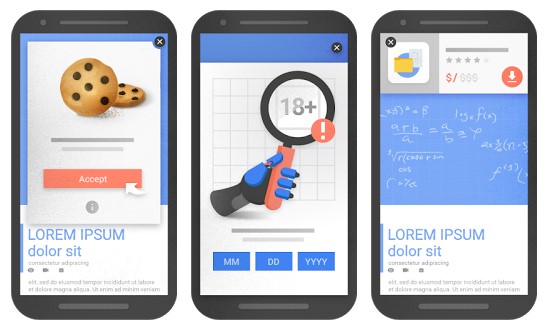 Conclusion – What should I do if I use mobile popups on my site?
For now, there is no cause for alarm. This change only will only impact mobile search results and the new rules don't take effect until January 10th, 2017.
To be absolutely sure your site isn't impacted, you can switch of your mobile campaigns. This may be a simple solution for websites where most purchases still occur from desktop visitors. However, with more and more purchases happening on mobile, you can continue to use onsite retargeting and mobile popups on your site as long as the settings are not too "intrusive".
Google is doing this primarily to regulate "spammers". We've always recommended not being aggressive and using well-timed popups, that's why we created OptiMonk! Here's a list of ways you can be sure to "play it safe" with mobile popups in 2017:
Make sure visitors have been browsing your site for some time before displaying your campaign
Differentiate your visitors and divide them into groups based on how many pages they've viewed, which content they are interested in, items in their cart, and more
You can find more best practices for crafting well-timed popups on our blog, and our development team has already begun working on a 100% Google-friendly mobile popup for January.
(Note: Did you know that with OptiMonk's popups you're in the clear? Why not try them then! OptiMonk is a powerful onsite messaging solution that offers a forever free plan. All you have to do is click here and set up an account.)