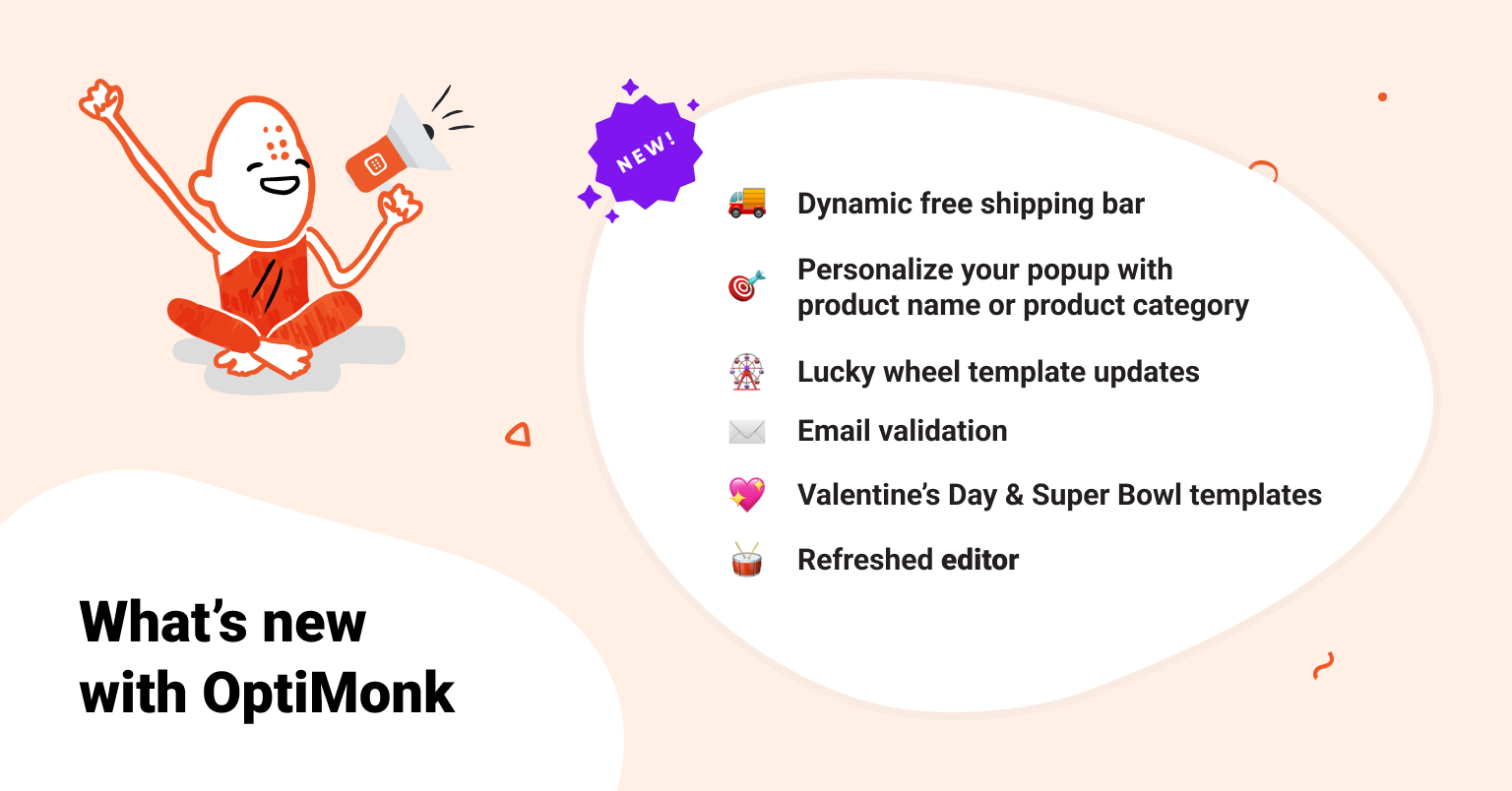 Customers love when their shopping experiences are personalized. —And this is a well-known truth among marketing and communication experts.
In fact, 60% of consumers say they'll become repeat buyers after a personalized shopping experience with a retailer. And 71% of consumers say they expect companies to deliver personalized interactions.
That's why innovative online stores keep improving ecommerce personalization and are committed to delivering more relevant touchpoints to their customers and prospects.
Here at OptiMonk, we continue to work hard and give you more options to personalize your communication by updating our products with:
Plus, we have some other new features to improve your efficiency, like:
Let's dive into the updates on the most exciting improvements we've been developing: