What's the difference between buying a razor from the supermarket and buying one from the Dollar Shave Club? The latter is what's known as a direct-to-consumer (DTC) brand, meaning the company sells its products to customers without going through any other retailers.
DTC brands were forecasted to reach $151.2 billion in 2022, and that number is only going to grow. These brands are the ones to watch if you want to be on the cutting edge of the retail industry.
There are plenty of key players to watch in the DTC this year. Let's go through some of the top DTC brands!
But first…
Why pay attention to DTC brands?
Most of the brands familiar to the public are the ones sold through middleman retailers.
This is because generally, it's easier and more profitable for brands to partner with big-name retail stores than to go it alone.
But there's a growing trend of DTC brands bucking this system—and there's one big reason you should pay attention to them, regardless of whether you're D2C, B2B, or B2C.
Direct-to-consumer brands and innovation
To stand out, DTC brands must rely on forward-thinking innovation, which is a key reason to keep an eye on them in 2023.
DTC brands need to work especially hard to balance two key figures: their gross margin (or revenue after cost of goods) and their customer acquisition cost. It's costlier for DTC brands to grow a customer base without middlemen, so this balance can be difficult to strike.
This means that DTC brands are often more innovative and customer-focused than traditional brands, using novel techniques to reach more customers and technology to scale up.
For instance, many DTC brands make use of pop-up shops or grow a strong online community to make up for their lack of leverage in the traditional retail space. Other brands take their strategies to a whole new level by using the latest AI technologies or creating something that disrupts an entire industry.
In short, DTC brands are our role models in terms of innovation: they demonstrate how to break out of traditional retail comfort zones and leverage the resources at our disposal.
Top DTC brands to watch in 2023
Now, it's time to take a look at some of the most notable DTC brands to watch in 2023.
1. Hims & Hers
Launched in 2017 as a men-focused health brand, Hims & Hers has grown exponentially to become one of the most comprehensive telemedicine providers for every person.
Via two separate lines—forhims and forhers—the DTC brand delivers specialized medicine to treat a range of health issues.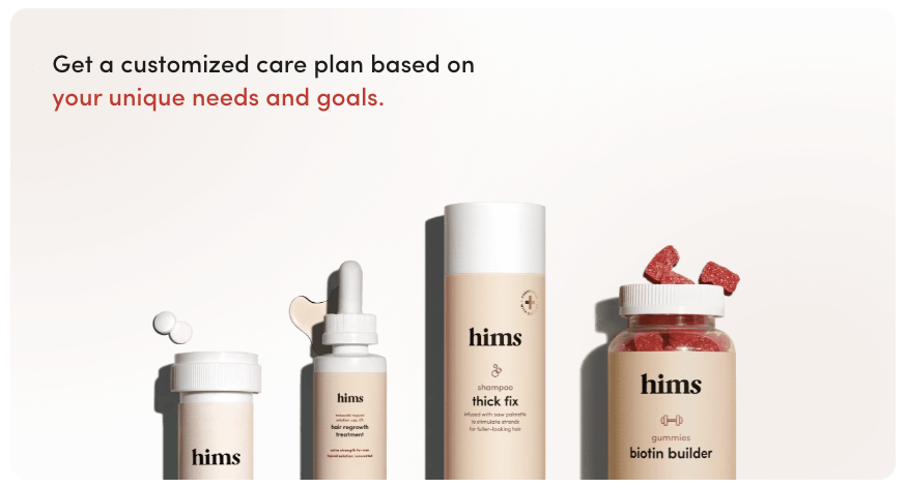 Key strategies
From the get-go, Hims & Hers made the daring (yet intelligent) decision to complement the traditional healthcare system rather than compete with it.
During the COVID-19 pandemic in particular, this DTC brand took note of where burdens were particularly heavy on mainstream healthcare and attempted to lighten the load in those areas.
The direct-to-consumer brand also complemented traditional systems by building more education and awareness into their service, so customers could make informed decisions about which providers to choose and which treatments to purchase.
This strategy, combined with a fierce loyalty to customers and a focus on patient care, led the brand to see a 104% growth year-over-year in Q4 of 2021, with a revenue of $85 million. Hims & Hers was expected to hit $365 million to $380 million in 2022.
2. Lume Cube
Lume Cube is another DTC brand to watch—not just for its innovative designs, but also for its ability to pivot when things were looking dire.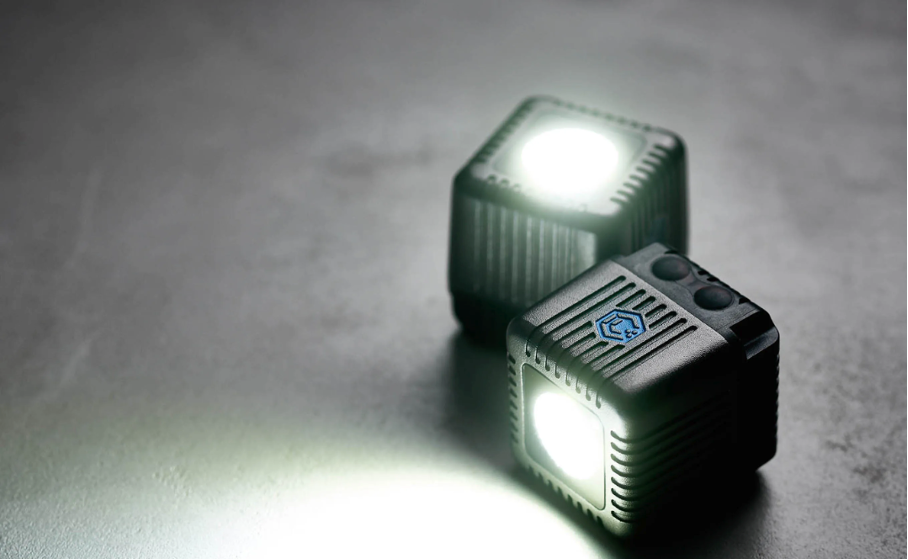 Key strategies
This direct-to-consumer brand launched in 2016 with Kickstarter funds as a digital and lighting company. Unfortunately by 2019, they had failed, with 20,000 units sitting unsold in storage.
In 2020, when more people began working from home, Lume Cube saw a new opportunity to shine. The brand changed its angle to target remote workers and influencers with portable lighting kits. This move was a huge success, as it ticked a lot of boxes for those working from home or entering the digital space as content creators.
By focusing on optimal compatibility with user-generated content, and with the help of social media advertising via influencers, Lume Cube became an enormous DTC brand success—the brand has experienced a $1.2 million annual revenue growth since its founding.
3. Elvie
As the world's first silent wearable breast pump, Elvie is a DTC brand that hit the ground running.
After its launch in 2013, the company secured a $97 million total Series C fundraise to invest in product innovation in 2021—and Elvie used those funds to their advantage.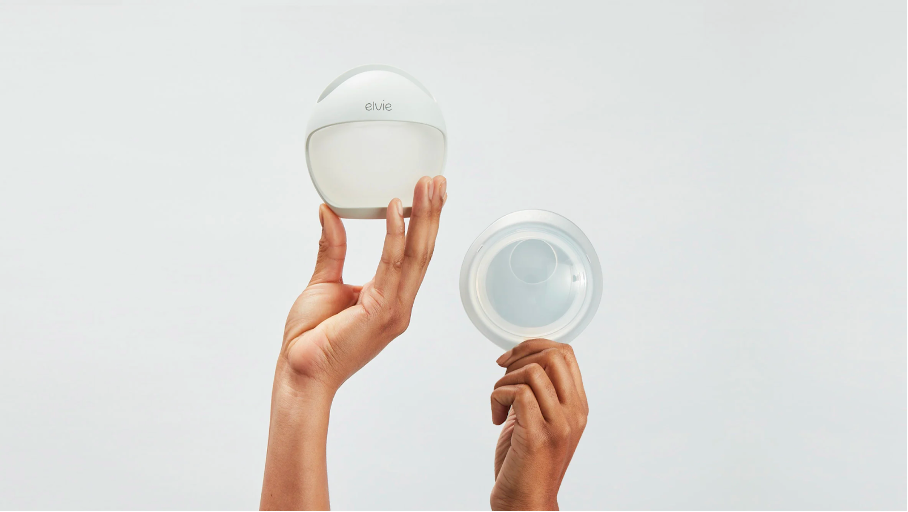 Key strategies
Elvie products are designed to help women love their bodies and erase common fears surrounding pregnancy and lactation. Using innovative, disruptive technology design, Elvie created a product that made milk expression more convenient and comfortable for women everywhere.
Their main strategy for growth has been to use women-centered campaigns, which is entirely fitting for the brand. For instance, the Smart Bodies campaign, launched for International Women's Day in 2022, featured Bristol singer Eva Lazarus as one of their brand ambassadors.
By partnering with influential people and supporting a genuine, women-focused cause, Evie experienced an incredible 139% YoY growth in Europe, and doubled U.S. sales between 2020 and 2021. The direct-to-consumer brand also received the 2021 TIME Best Invention of the Year award.
4. Tonal
Tonal is one of the most innovative DTC brands in the fit-tech industry right now. Tonal sells a workout-at-home smart gym with a digitized weight system, eliminating the need for clunky equipment or regular commutes to the local gym.
After launching in 2018, Tonal quickly cornered the AI gym market with its all-in-one product. The simple, wall-mounted design uses AI to set user-tailored resistance levels—a groundbreaking move in the industry, and a highly useful feature for those who work out at home.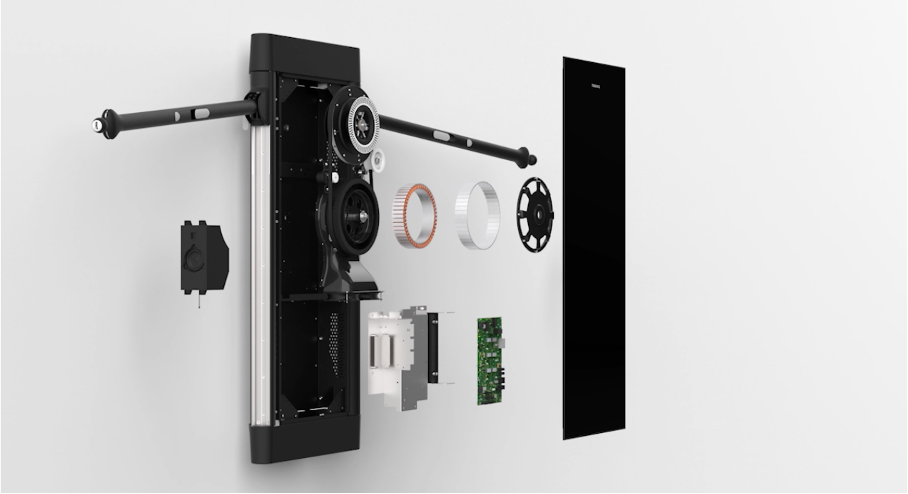 Key strategies
With $450 million in funding, support from investors, and a strategic partnership with Nordstrom, Tonal leveraged the resources at their disposal to get the DTC brand's name in circulation within the industry. They also have LeBron James as one of their brand ambassadors, which certainly helps in the word-of-mouth department.
Their innovative design solved a lot of problems for people in lockdown, as well as everyone wanting to simplify their at-home gym—and these factors led the brand to reach unicorn status by the year 2021.
They've also seen 800 percent YoY growth since 2020.
5. Allbirds
Last but certainly not least, Allbirds has been paving the way for comfortable, sustainable footwear brands with its eco-friendly products and simple messaging.
It's one of the few brick-and-mortar DTC brands seeing great success.
Founded in 2016 by New Zealand ex-soccer player Tim Brown and Joey Zwillinger, Allbirds started out as a purely online footwear store. Now, the direct-to-consumer brand maintains an online presence but also sells their range of eco-friendly products in over 33 of their own physical retail stores.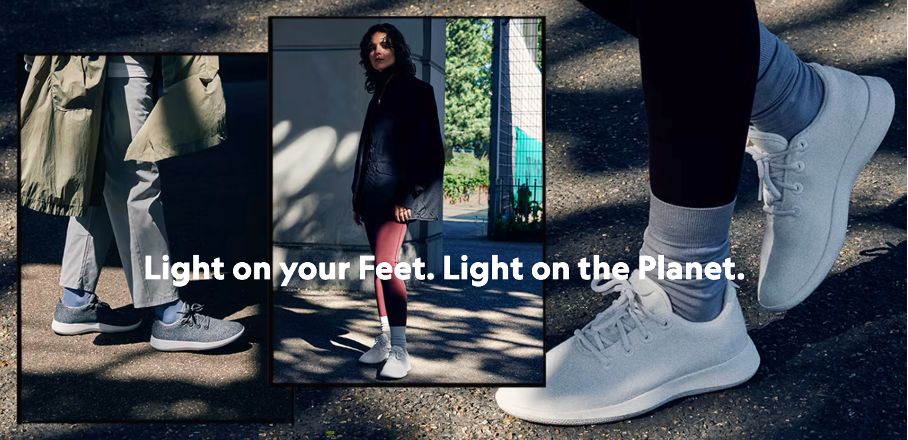 Key strategies
With a focus on comfort and sustainability, Allbirds distinguished themselves from the competition. Their marketing wasn't flashy or salesy: instead, the brand used a unique, simple design to deliver distinct messaging.
This marketing strategy worked wonders for the DTC brand, and they earned $100 million in revenue within just two years of starting.
Allbirds was expected to hit a revenue of between $355 million and $365 million in 2022.
Despite their vastly different strategies, industries, and products, all of these direct-to-consumer brands have one thing in common: their ability to pivot and innovate. They don't follow traditions within their industries; instead, they take steps to stand out from the rest.
These strategies aren't exclusive to DTC brands—they can be employed by any brand, even if you go through middlemen.
For instance, you could use retail scheduling software instead of following traditional employee management strategies. Or why not branch out into brick-and-mortar retail to accompany your online presence?
No matter which strategies you choose, the lesson is to be forward thinking and listen to the wants and needs of your consumer base. Above all, try to be the epitome of "thinking outside the box!"