There's nothing else quite like your product. Your branding looks fantastic and your website is just the way you want it.
But do they all work together to achieve the same thing? Are they all presenting the same message?
A coherent message is crucial to presenting your business in a professional, trustworthy manner.
Luckily, each one of these touchpoints is under your control and can be used to tie everything together…
…if you know how.
In this article you'll learn:

What is a touchpoint?
Where to find a touchpoint in your customer's journey
Touchpoints you can leverage now
So let's take a look at exactly what touchpoints are.
What is a customer touchpoint?
'Touchpoint' is a fancy sounding word. If you're new to the world of eCommerce, it's a word that makes you sound like you know what you're talking about.
But believe it or not, it's pretty self-explanatory.
A customer may find your business on Facebook, on a review website or via word of mouth. Having control over as many of your touchpoints as you can is crucial to delighting your customer.
Do you still need a bit more clarification?
A touchpoint is an interaction that might alter the way that your customer feels about your product, brand, business or service. It can happen before, during or after a purchase.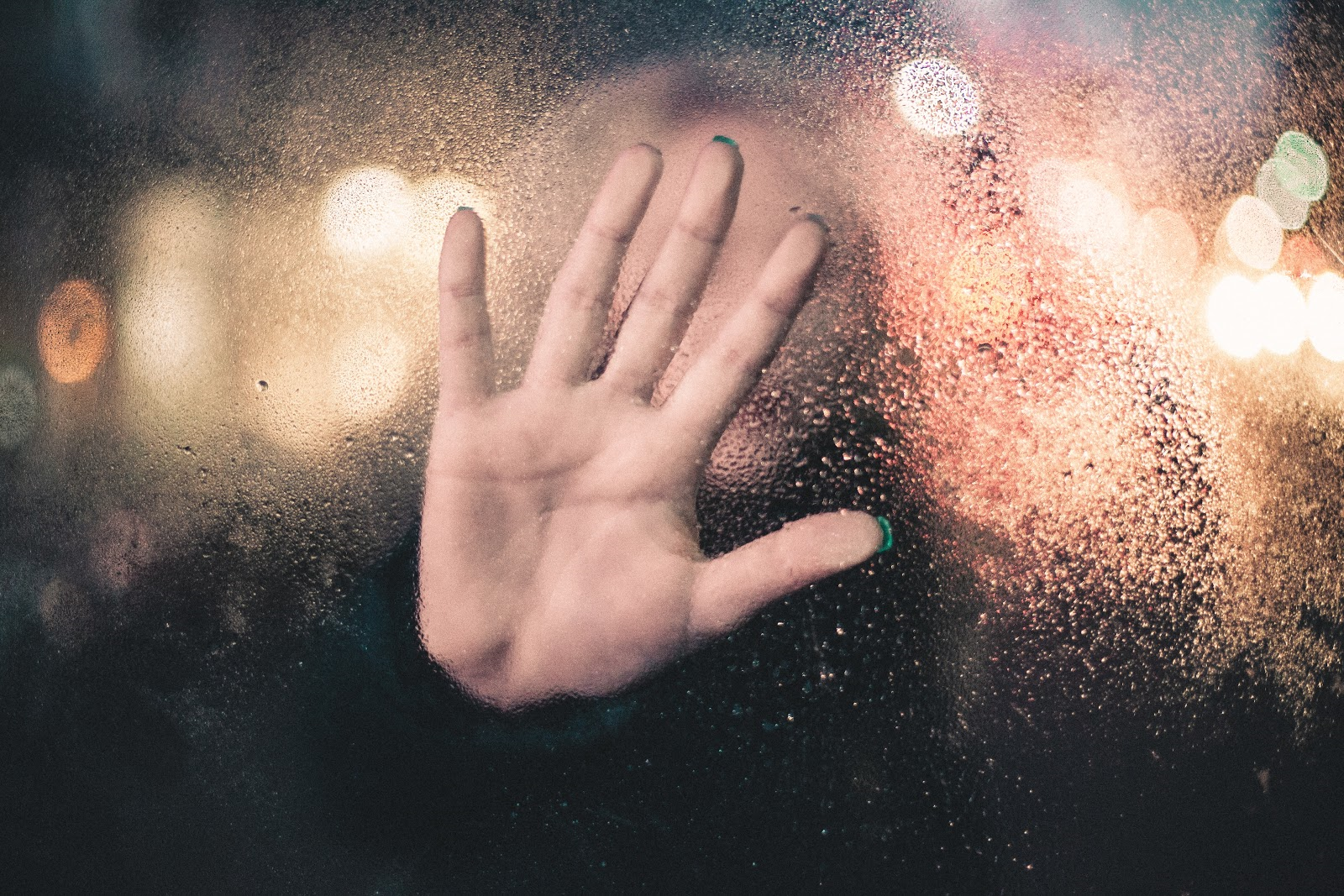 Before you can control your touchpoints, you need to know exactly what your touchpoints are.
Identifying what and where your brand's touchpoints are
There are 3 times where your customer can experience your brand in relation to purchasing:
Before purchase touchpoints
During purchase touchpoints
After purchase touchpoints
It's within these times where a customer will 'touch' your brand in some way. It is these 'some ways' that you need to figure out.
For example:
Before purchase

PPC advertising
Blog
Product reviews

During purchase

Website or marketplace
Email support
Flash sale

After purchase
This is just a small handful of the dozens and dozens of touchpoints out there. Each point here may encapsulate many more.
Take for example, 'PPC advertising'. This point covers things like Facebook boosted posts, Google AdWords and any other form of promoted content.
Look at your data to find your touchpoints
To find what touchpoints you're already using, look at an analytics suite, like Google Analytics.
Each channel that brings traffic to your store is arguably a touchpoint.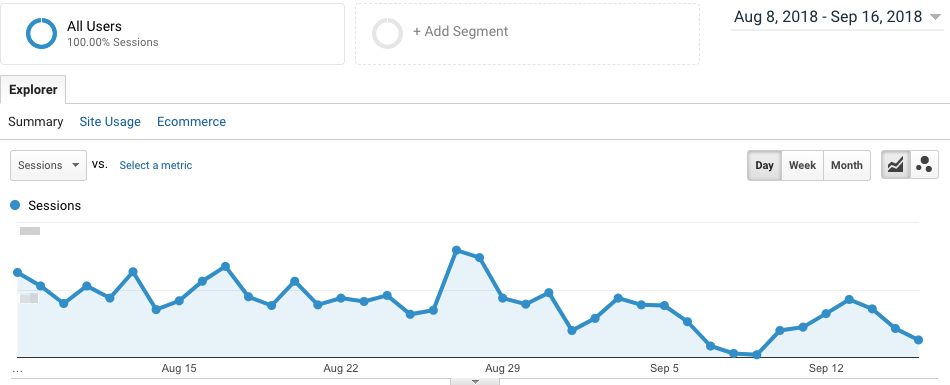 Look at how you present your brand in each channel and ask yourself the following:
Are any channels converting customers more than another channel?

Is there anything unique about how I'm presenting my brand/product on each channel?
Answering these questions can show you which of your touchpoints are optimized and converting well.
I want to make this clear – Quality over quantity.
What I mean here is that it's better to have a few highly-converting touchpoints than many touchpoints that don't covert well.
So before you go about adding more ways to convert a browser into a customer, look at optimizing the touchpoints you've already got going.
For example, if you're finding that you're having a lot of customers abandon their carts, this touchpoint isn't converting for you.
Find out why they're abandoning carts and fix it.
(Tip: your shopping carts are probably being abandoned because of unexpected postage fees or poor shopping cart design.)
Only then should you consider adding more touchpoints to the mix!
So now you know how to find the touchpoints you're currently using, let's take a look at how to add more touchpoints.
More touchpoints = More conversions?
Once you've optimized your online store's current conversion rate, then start looking at adding other touchpoints to convert a user.
Here are a few touchpoints that you can add in order to help convert readers into customers.
Search bar
Are you selling a wide range of products in your online store? Having a search bar lets your customer engage with your brand and find exactly what they want.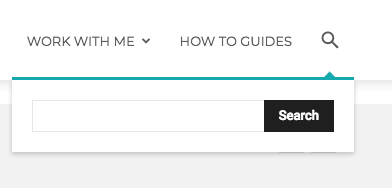 What's more, a search bar is another great way to gather customer data. You're able to see exactly what customers want to see when they're on your site.
Popups
Everyone hates popups.
Or do they?
Data shows that they're a great tool to grab people's attention. In fact, the average conversion rate for a popup is around 10%.
This is a touchpoint that, despite what people say, can have a profound effect on your conversion rate.
How can you use a popup as a touchpoint?
Put an exit intent popup on your web store so that just as people are about to leave without buying, they're offered a discount code of some kind!
Take it a step further and add a gamified exit popup.
Ecommerce Entrepreneur, Ronnie McKenzie, says, "Popups if utilized correctly, can help drive exceptional results for a brand."
Using a gamified popup can result in opt-in rates around 15-20% or more, depending on what you offer.
It takes something that used to be somewhat tiresome and transforms it in a way which creates a win-win situation for both parties.
OptiMonk's 'Lucky Wheel' Popup is a great example of a gamified popup.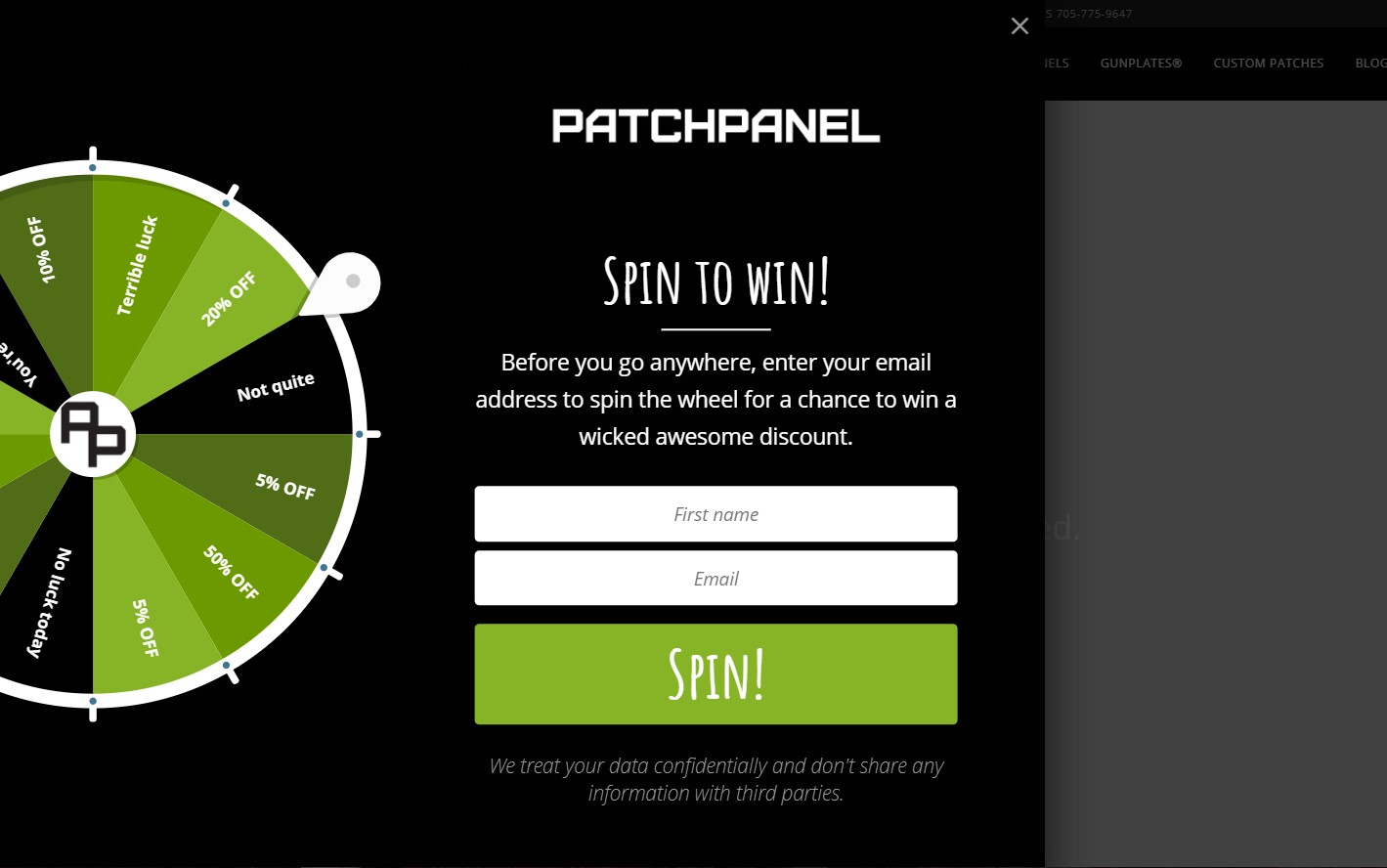 When a user shows intent to leave, they're presented with a spinning wheel where they can actually 'win' a discount!
Your user enters their email and name, and then they get a free spin. No matter what, your user is gifted with some kind of reward, and you get a new lead!
CTA button is a post
Blog posting is a versatile way to build your credibility. Whether you're in fitness marketing, drop shipping or selling restored furniture, your blog is a hugely important touchpoint.
If you're using your blog and content marketing as a touchpoint (and you should be), you can upgrade your content by using CTA buttons in the text.
CTA (or call to action) buttons are simply buttons placed within the body or your blog that call for a user to take an action.
It can be to go read another blog, to go visit a product page or claim a special discount.
In the following image, you can see a Hotjar track-clicking heatmap that's placed on the Packhelp blog. In it, you can see how readers are clicking on the CTA in the body of the copy.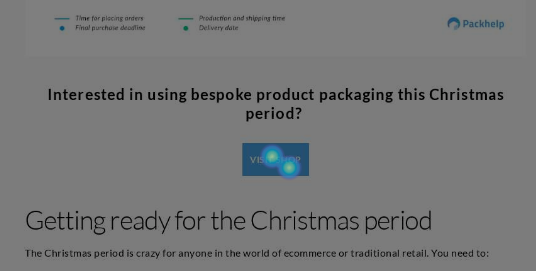 As an eCommerce seller, you can do the same.
If you're using your blog to educate your readers about problems that your product solves, strategically place CTAs so that the reader wants to learn more about your product.
CTAs are a great touchpoint to employ when you want to encourage your reader's curiosity.
Why are online customer touchpoints important?
Touchpoints, and knowing how to leverage them, are a potent feature of conversion rate optimization.
They're also one of the few areas where the creative elements of your brand, like branding and tone of voice, work alongside technical aspects.
In this article, you saw the best way to get started with touchpoints and a few extra touchpoints you may like to include.
You're hopefully now confident enough to go out there and work these touchpoints to better help your readers become customers.
What are some touchpoints that work well for your brand and product?
Let us know in the comments!