Surveys and questionnaires are great tools to help you collect feedback and information from your customers.
However, even with the availability of many survey software and tools to create surveys — they can be challenging to put together. First of all, you will need to pick the right survey participants. Then make sure you are asking the most appropriate questions for that specific audience and situation. Finally, it's challenging to come up with proper survey ranges or answers for them to pick.
Creating response scales is both an art and a science. In this article, we will cover the most commonly used survey response scales. We will also look at some of the widespread benefits of using survey scales.
Let's start by understanding the most common response scales used by marketers and ecommerce stores.
There are many different survey scales to choose from for your questionnaires and feedback forms. Ecommerce websites use multiple variations of combinations on response scales depending on the goal of the survey. Let's review some of the most commonly used survey scales in this section.
1. Dichotomous Scales
This response scale uses two choices that are the exact opposites. The two choices are sharp contrasts to each other. The respondent doesn't have an option to be neutral here. For example:
"Yes" or "No".

"True" or "False".

"Agree" or "Disagree".

"Satisfied" or "Dissatisfied".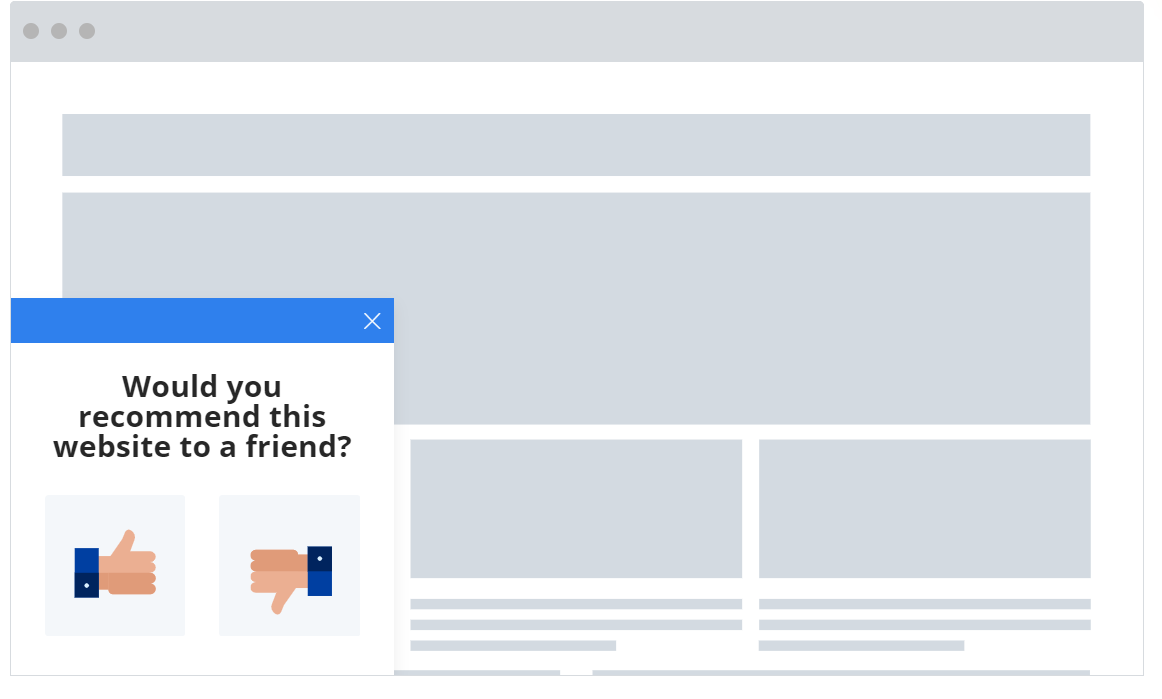 2. Linear Numeric Scale
In this response scale, the survey participant or respondent has to choose a numeric response to a specific question. This scale is widely used for customer satisfaction surveys and product feedback questionnaires. The most famous use of the Linear Numeric Scale is the Net Promoter Score (NPS).


3. Semantic Differential Scales
This survey question type asks the survey participants to choose a specified rating between two extreme choices. Unlike the Dichotomous scale, where the respondents can only choose between two options, they can select a value between the two choices here in Semantic Differential Scale. It helps gauge a more accurate sense of the participant's true intentions.

4. Likert scale
The most commonly used survey scale question is the Likert Scale, named after its inventor Rensis Likert. This response scale allows the survey participants how much they agree or disagree on a statement. Typically, Likert Scales use a 3-point or 5-point system, meaning there are three to five choices to pick from.
You will notice questions that usually have the following options:
Very satisfied, satisfied, neutral, dissatisfied, very dissatisfied.

Strongly agree, agree, neither agree nor disagree, disagree, strongly disagree.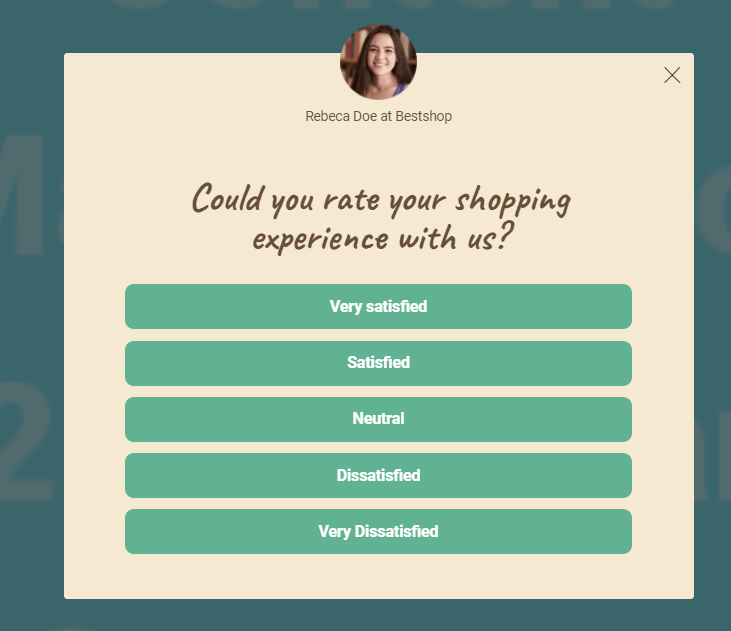 5. Multiple Rating Matrix
In this response scale, survey participants have to choose an option for multiple grouped questions. This survey scale is similar to the Likert Scale. However, choice selections are more open and flexible than Likert.
Here's an example with simple numeric choices.

Here's an example with more specific choices. Instead of radio-buttons, the survey participants can choose multiple answers for the same questions.

6. Pick Some
Also known as Top Task Analysis — this survey scale asks the respondents to select the top three or five choices directly relevant to them. The researcher then compiles all the respondents' answers and can then determine the most important features or priorities. This type of survey can be used for product feature recommendations or during sales discovery calls.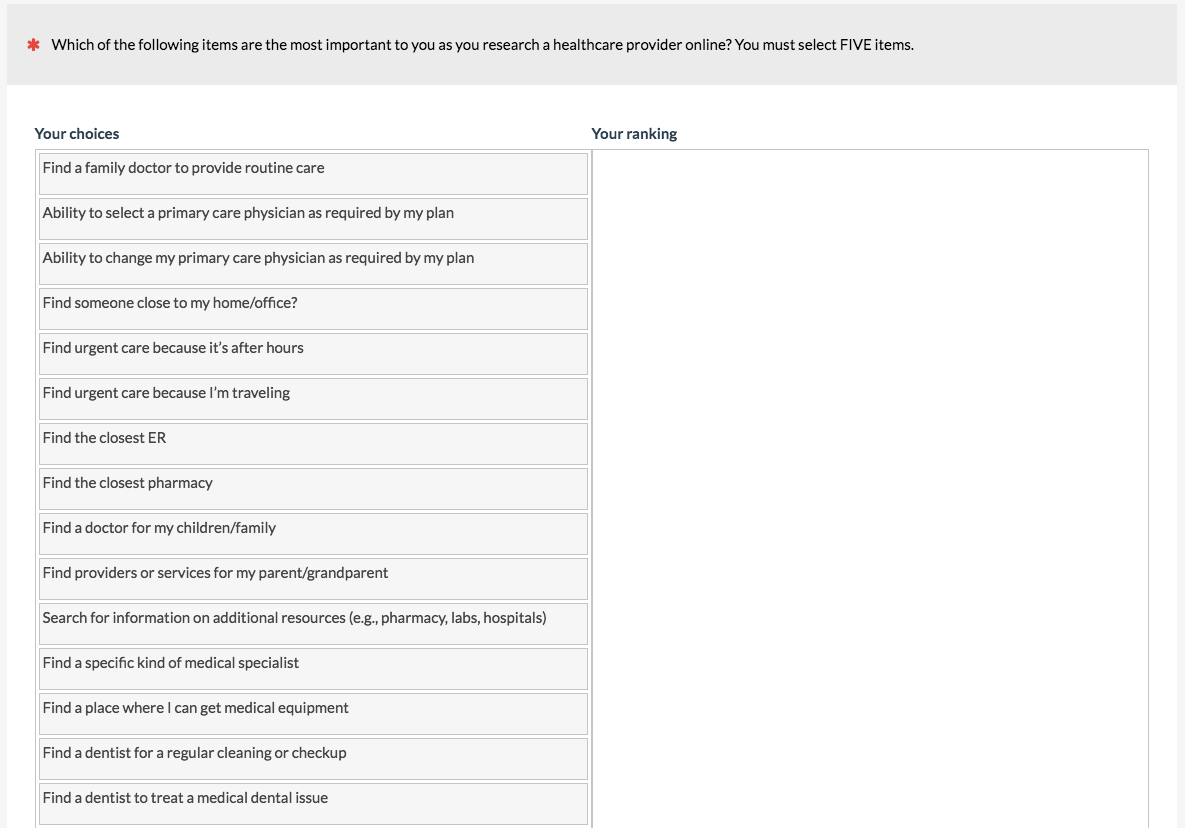 7. Comparative Scale
This rating scale is used to measure a survey participant's responses based on specific benchmarks. For example, if you wanted to find out what are some of the essential characteristics the respondent bases his/her decision on, you would use this scale. Let's say you are trying to determine whether the purchasing decision will be based on price or quality, or both — you will use this rating scale.
8. Graphic Scales
This survey response scale uses pictures of graphics instead of numbers or words. Because of the interactivity, it's widely popular amongst ecommerce stores.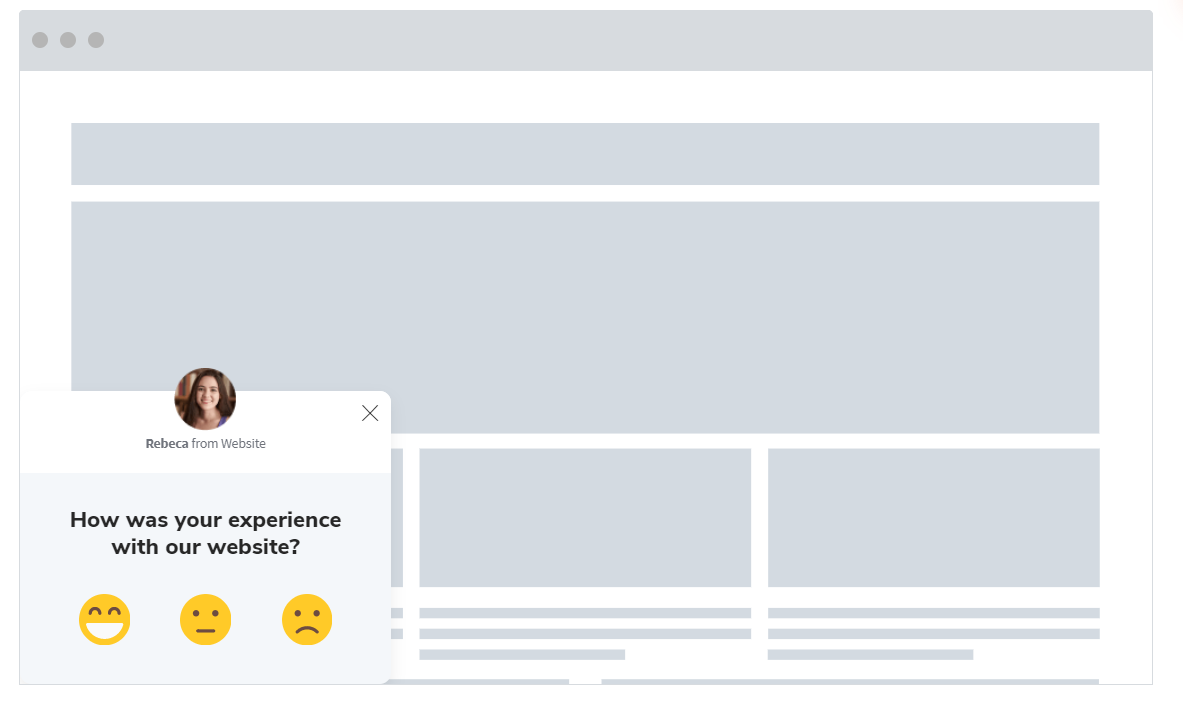 5 Benefits of Survey Ratings Scales
There are many widespread benefits of using survey ratings scales. Hence their popularity in the B2B marketing and ecommerce space. Let's review some of the benefits:
Generate Leads: Using a survey rating scale is an excellent way to convert website website visitors into leads. By asking a relevant question, you can then guide them down a customer journey path that's personal and relevant.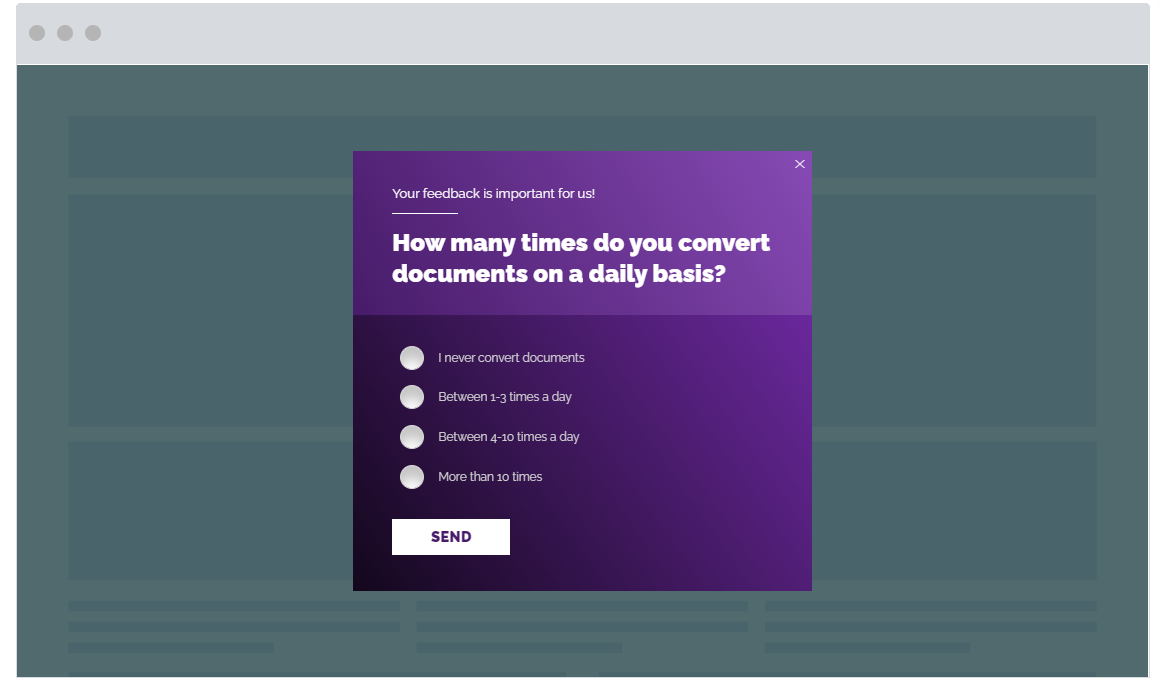 Improve Employee Satisfaction: To keep your employees continually engaged and improve your workplace culture, it's essential to learn what you can improve in your company. Human Resources teams periodically used Employee Satisfaction Surveys to understand where the company is excelling and improving and whether the existing HR policies and procedures are effective or not.
Many companies integrate tools such as
HR software
to improve those procedures.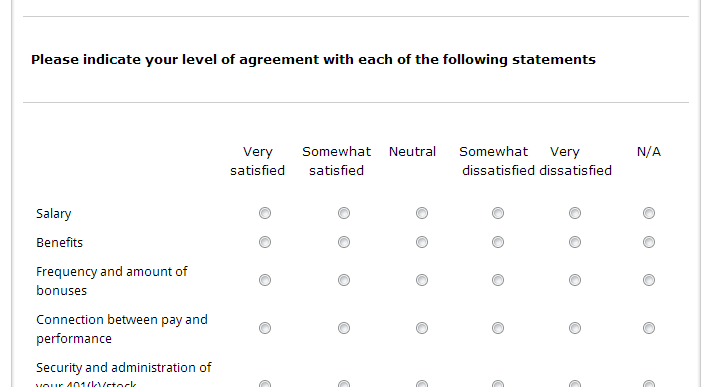 Collect Subscribers: Building an email list is an effective way to generate more leads, convert more customers, and build a loyal following. For example, you can use Dichotomous Scales to convert more of your visitors into subscribers.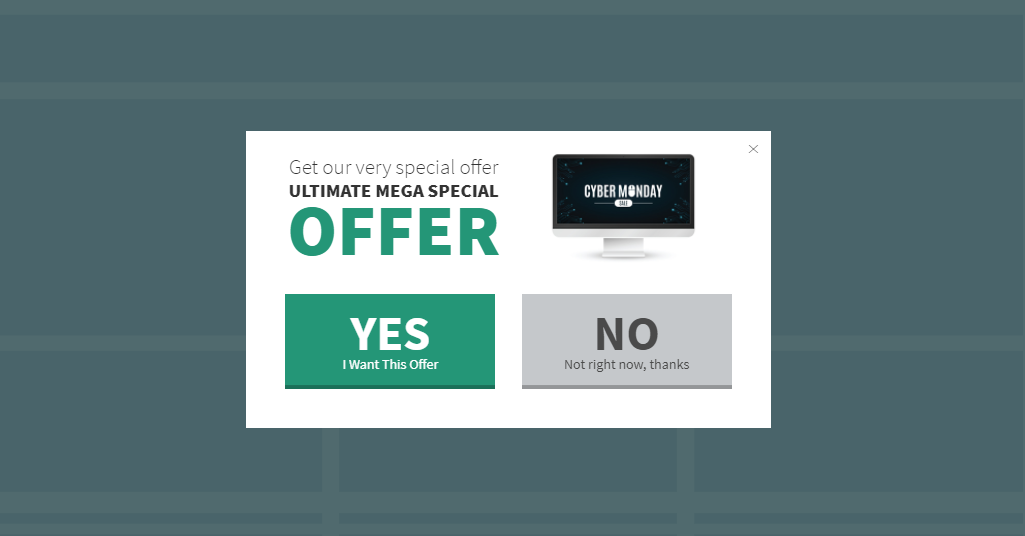 Get Recommendations for Your Product: Many times, you don't have the resources to have a meeting or phone call with each customer to understand how you can improve your product. Survey ratings scales can be effectively used to collect product feedback and recommendations from your visitors and customers.
You can choose to display the survey questions directly on your website or your platform. Or you can send them an email survey to gain further insights. You can then compile all the survey participants' answers and ascertain which product features you need to improve or add.
Collect New Ideas: Survey ratings scales can also collect new ideas to improve your website, product, or customer satisfaction. Like a "suggestion box", you can provide an open-ended survey where the respondent can fill out their answer instead of choosing from an existing list of questions.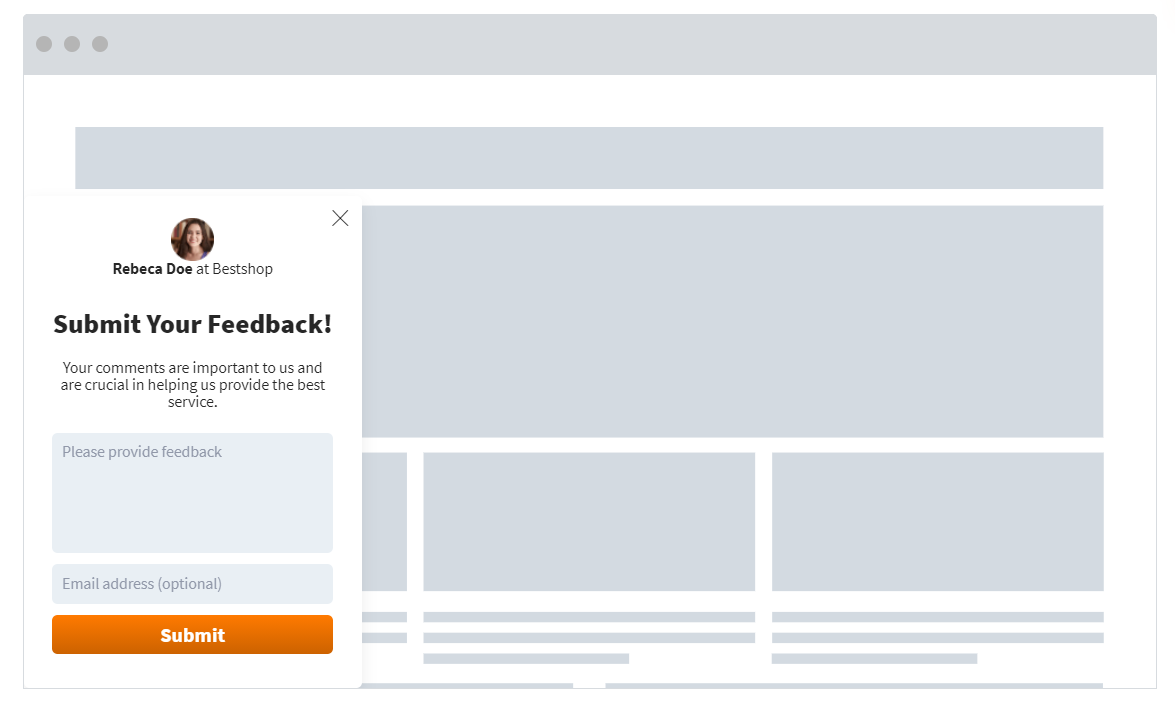 How to Choose Your Survey Ranges?
Once you have identified who your survey participants are and also have chosen the right response scale — next, you must select the proper survey ranges.
The quality of your survey questions will make it easier for your respondents to answer them. Moreover, it will also help you collect the best data possible.
The survey ranges depend on the goal of your survey. Usually, Customer Satisfaction, Employee Satisfaction, and NPS surveys are more comprehensive that require multiple data points. Website feedback or product feedback surveys are not typically detailed and sometimes include as little as one question.
Another critical factor is sensitivity and confidentiality. Asking for demographic questions or financial questions may put the participants at unease. They might skip those questions or choose not to respond. In scenarios like this, add ranges instead of a number.
The Best Types of Rating Scales for Questionnaires
You now have a basic understanding of response scales. Before you launch your next survey, here are a few more things to keep in mind.
Reduce the use of metric scales that strictly rely on numbers (0-10). The challenge is that you will not be able to collect qualitative insights.
Provide open-ended options wherein your customers can provide detailed answers. For example, if you want to improve on your NPS and Customer Satisfaction Score — give them a chance to explain why they choose a "Disagree" or "Dissatisfied" response.
Don't make your survey rigid by requiring the completion of each question. Make some of the questions optional.
Creating survey questions and ranges shouldn't be that complicated. Collecting the right information and feedback will help you make improvements with your product and customer service. It can also help you collect more subscribers and generate more leads.
What survey scales have you used for your surveys? Let us know in the comments below.