New Feature: Subscribers / Non-Subscribers Targeting
Avoid re-advertising to already-captured leads by excluding OptiMonk subscriber's from your campaign targeting settings. Alternatively, you can create more personalized messages for visitors who have not subscribed to an OptiMonk campaign in the past.

This is a new feature available in your campaign settings under "Select who should see the popup". Click "Add New Condition" to pull up your options.
With this condition you can target or exclude visitors who have previously subscribed to a specific email list from your OptiMonk campaigns. If someone is subscribed to one of your lists on Mailchimp, or another platform, you will be able to use these lists to customize your targeting parameters.

We recommend to keep the default "any list" option if you prefer to target (or exclude) all visitors who have already signed up through any of your campaigns.

New Feature: Shopify Integration
Automatically forward the leads you are gathering through your OptiMonk campaigns to your Shopify account with our Shopify Integration option. After installing the OptiMonk app through the Shopify App Store, log back into OptiMonk.com and navigate to your campaign's "Integration Settings" to make use of the new integration option. During the integration setup, a Tag can be created so that when they are forwarded over to Shopify, you will know exactly which campaign they are coming from.

Shopify Store owners can now keep all of the new customers coming over from their OptiMonk campaign under a single platform. If you don't already use OptiMonk on your Shopify store, click below to get set up!
New Feature: Reporting API
Now you can use your favourite reporting tool to monitor your OptiMonk campaigns' performance by using Reporting API. A lot of people are already using customized dashboards to streamline processes in order to make data more presentable; now OptiMonk data can be included in these dashboards and reports.
From OptiMonk's Settings, you will be able to quickly generate an API key to use in your own dashboards, by generating an API key.
The following metrics can be sent to your custom dashboard through Reporting API:
conversions

impressions

conversion rate

Subscribers

visitor limit
Spring is a time to celebrate! Mother's Day and Children's day are coming up, so we have a lot to be excited about! We have plenty of pre-made templates for your Mother's Day and Children's Day campaigns. Browse our selection of Spring Holiday templates below.
We at Optimonk are constantly making efforts to improve our product. Optimonk is currently recruiting volunteers to join our VIP Research Group. The plan for this group is to invite some of our Optimonk Users in to be involved in testing new cutting-edge features that can improve the product. Send an email to balint.hodos@optimonk.com if you would like to be included in testing new tools we are developing!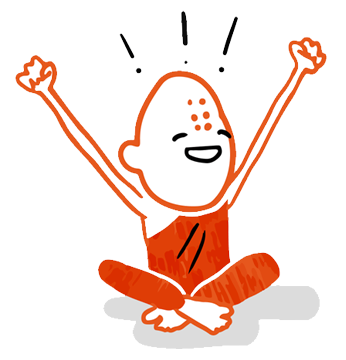 That's it for our latest new feature updates in OptiMonk! Thank you for stopping by; we look forward to providing more updates in this space, in the future.