Website personalization allows ecommerce businesses to make their messaging relevant and tailored to each individual. It feels like a breath of fresh air when all the content a visitor sees is personalized just for them!
Unfortunately, content personalization isn't automatically available on the WordPress platform. But the good news is that you can find a great personalization plugin for your online store.
In this article, we're going to start out by defining personalized content. Then, we'll dive deep into the best WordPress personalization tools and some tips and tricks to help you get the most out of them.
Let's do it!
What does personalized content mean?
Website personalization means serving different content to different segments of website visitors.
Once you're able to leverage customer data to target users who will be interested in specific content, you'll see your customer response improve dramatically as people see relevant recommendations and content.
On a simple level, site personalization is about understanding that every visitor is unique, and optimizing their onsite journey based on their behavior and interests.
When you get it right, personalized content can create an excellent customer experience that builds a connection between the visitor and your brand.
Benefits of using a website content personalization plugin
There are many upsides to getting a WordPress content personalization plugin, from higher sales to increased customer engagement.
Here's a quick rundown of some of the main benefits of using a content personalization plugin:
Smart recommendations:

You'll be able to show relevant products to your visitors by using data about their browsing history and past purchases.

Increased time on site:

Site visitors are less likely to get frustrated and more likely to find what they're looking for when they're served custom content. This will lower your bounce rate and increase the average time spent on your site.

A better understanding of user behavior:

The more you analyze your customers as part of your personalization efforts, the better you'll understand what motivates them to make a purchase. And when you're able to get inside the minds of your customers, you'll be able to better connect with them and increase customer loyalty.

Improved conversion rates:

Personalized messaging and CTAs convert a lot better than having one-size-fits-all messaging on your website.

Increased revenue:

An online store that makes all of these improvements is likely to experience an

increase in revenue.
How to create WordPress personalized content?
Implementing content personalization requires you to use one of the personalization tools on the market today. If you have a WordPress site, you can take advantage of a third-party app designed to work with the platform.
Deciding which WordPress plugin to use can be a tough choice, but we're here to help with the decision.
5 content personalization tools for your WordPress site
If you're short on time, here's a tl;dr of the best content personalization tools to help you reach your goals:
Now let's take a look at each of these tools in more detail!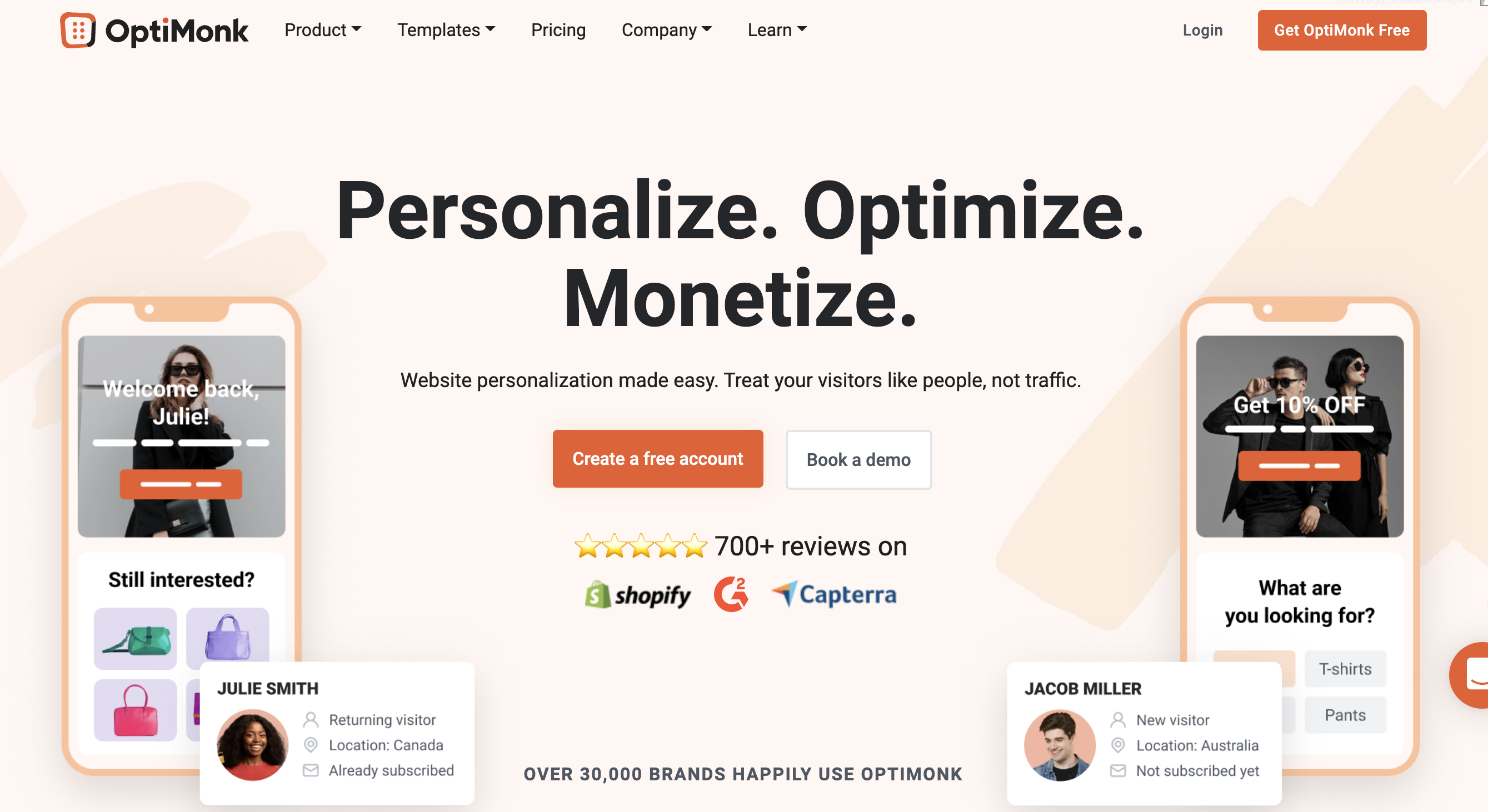 OptiMonk is a website personalization platform that's available as a WordPress plugin. This powerful tool can help you boost conversion rates and win loyal customers.
It's an all-in-one personalization campaign builder, which means it can identify the right customer segments for your campaigns, create the custom content, and then optimize those campaigns.
OptiMonk's state-of-the-art tech allows you to add fully personalized sections without long load times or flickering.
It also integrates with all the most popular CMS platforms and just about every email marketing tool. You can leverage your customer data to optimize your marketing messages across every channel.
Key feature #1: Embedded content
OptiMonk's embedded content system adds ultra-fast personalized sections and elements like popups, calls to action, and discount offers to your site. Best of all, it's a drag & drop editor that will never ask you to write a single line of code.
With the Segments feature, you won't need to painstakingly define the same targeting rules again and again. You can save lots of time and effort by creating custom targeting settings for your buyer personas just once. Then you can apply them to all your campaigns going forward.
Key feature #3: Product recommendations
OptiMonk's personalized product recommendations can be up and running in just a few clicks. Onsite messages that display products your visitors are actually interested in will boost sales, conversion rates, and revenue.
You can also use this feature to create powerful upselling and cross-selling offers, increasing your average order value.
Point & click placement of embedded content on your landing page

Intelligent audience recommendations help find the right segments to target

Built-in A/B testing to optimize each campaign

Campaign analytics & true revenue measurement

Smart tags that help you take advantage of the first- and zero-party customer data you've collected

Overlays like popups, side messages, sticky bars, and full screens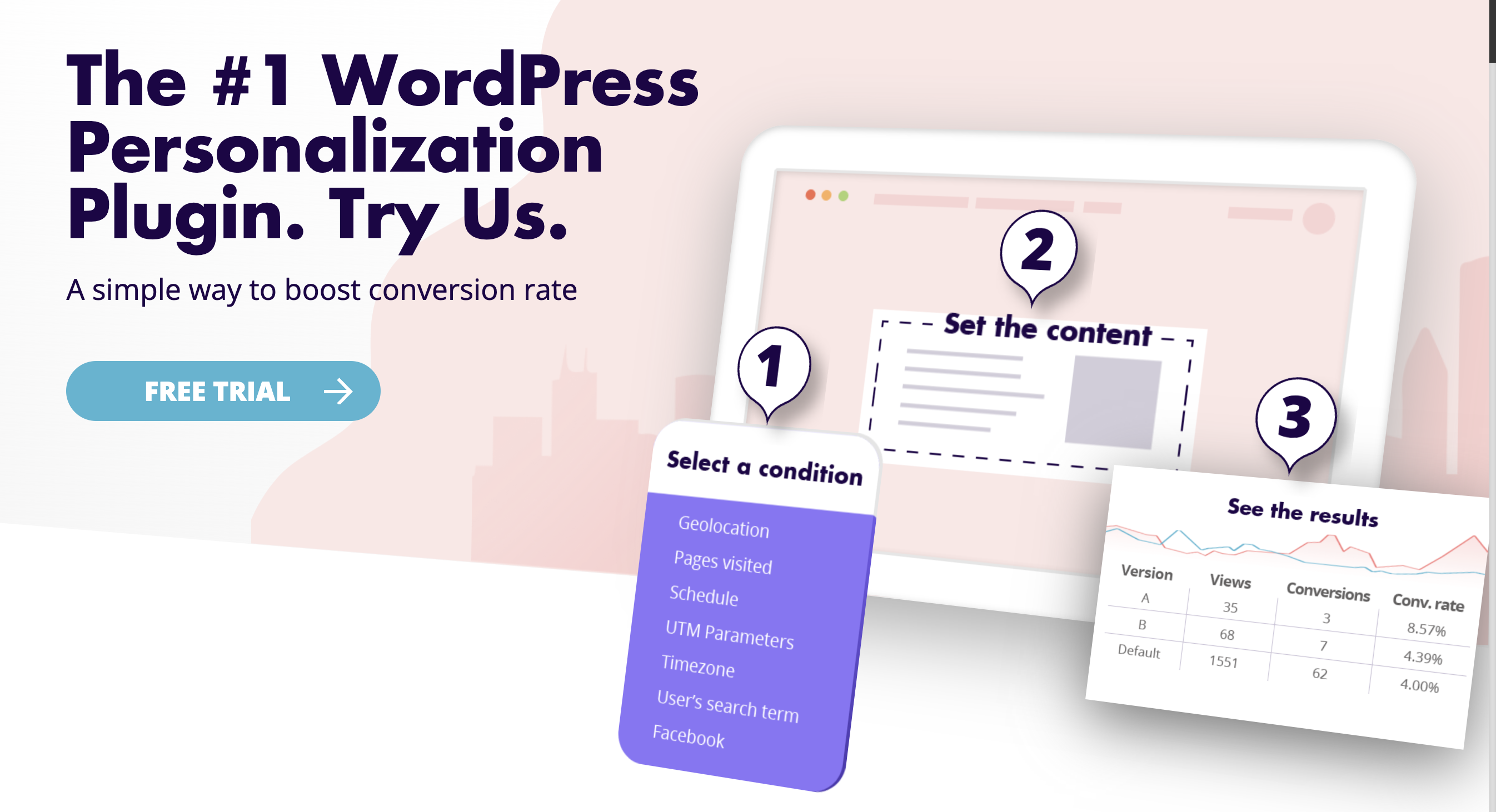 If-So is a dynamic content personalization plugin that delivers tailored content to particular user segments. You can personalize content based on time, date, and location, as well as whether the visitor is new or returning.
Packages start at $139/year, but there's a free trial available.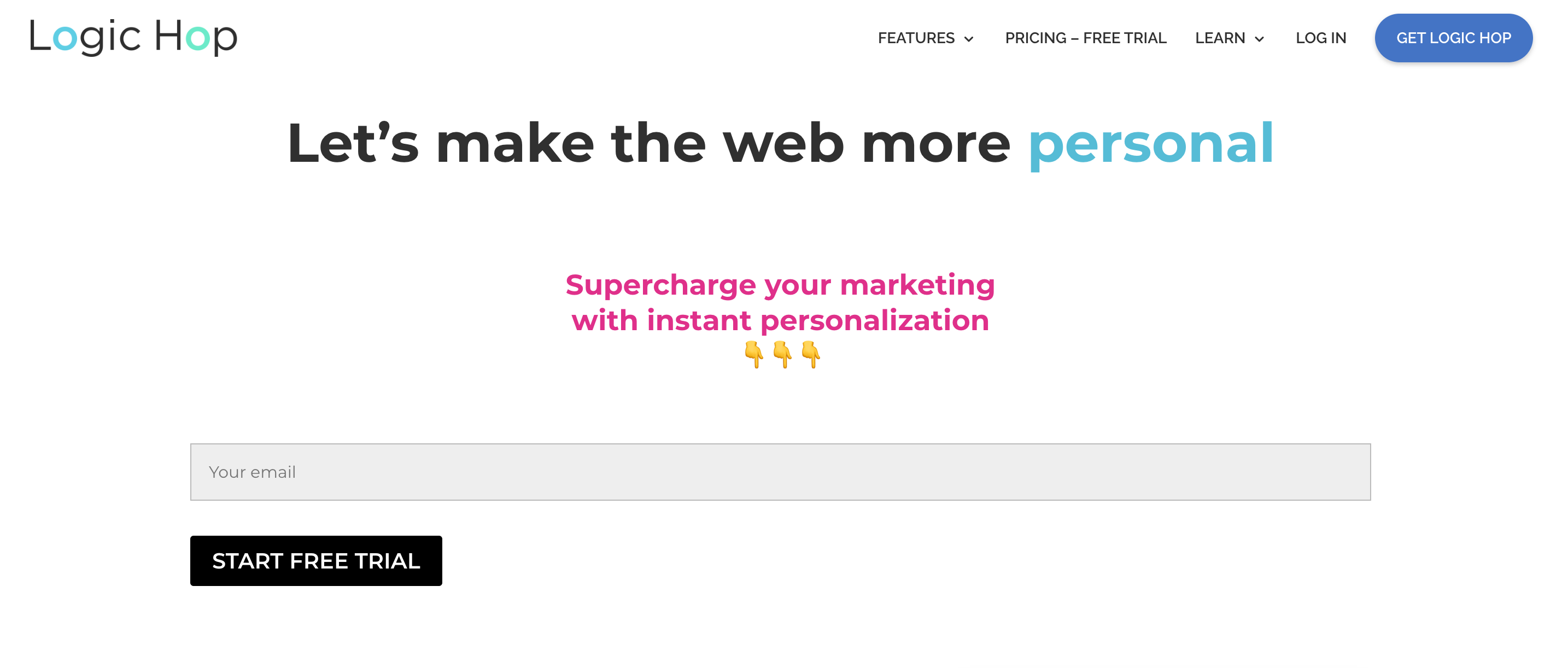 Logic Hop is almost like a more complex version of If-So. It allows you to show relevant, dynamic content to different website visitors. It's also compatible with most CRM systems, meaning that you can get more out of your data.
Packages start at $199/year, but there's a free trial available.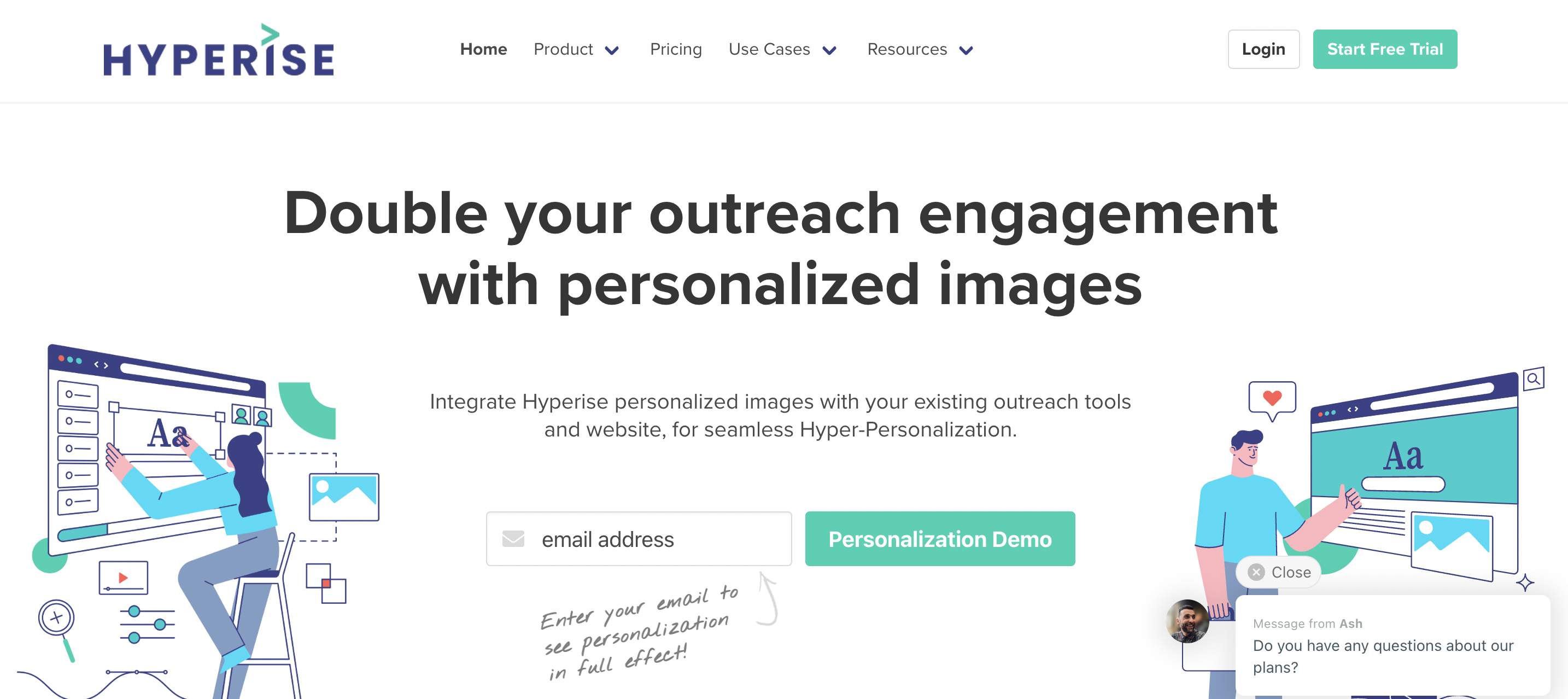 Hyperise helps ecommerce businesses create personalized images that visually reinforce their CTAs. They give you access to hundreds of templates, stock images, and even gifs. Add dynamic personalization layers to your images and encourage visitors to engage with your content.
Packages start at $690/year, but there's a free trial available.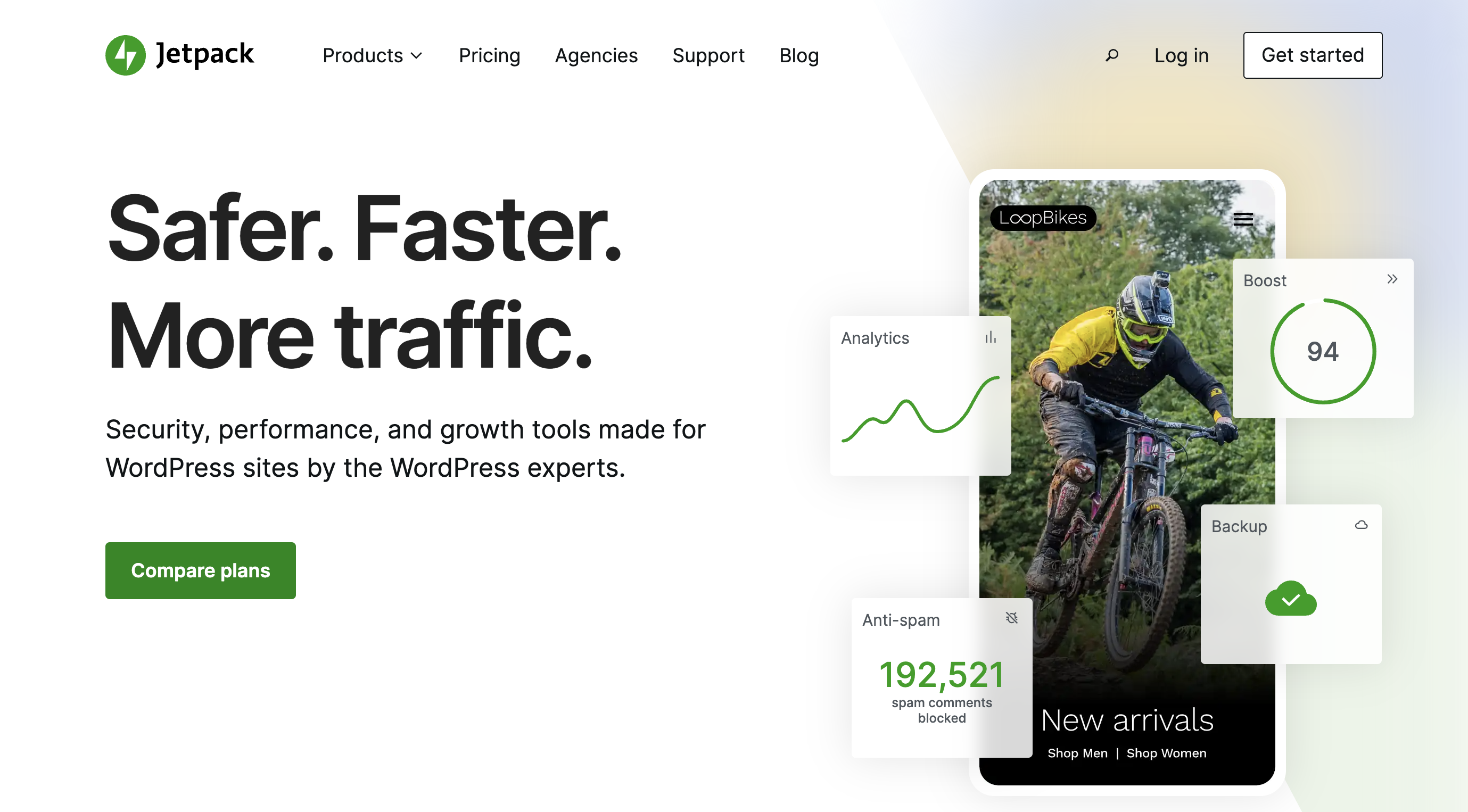 JetPack is a multi-use tool that helps ecommerce stores level up their marketing, but also aids with security, performance, and design. When it comes to content personalization, they have two relevant features: you can display targeted ads on your website and show related content after someone reads your post.
Packages start at $30/year.
How to install OptiMonk on your website in 7 steps
After going over these digital solutions, it's clear that OptiMonk is the best WordPress plugin for website personalization. It has the most features and it's the easiest to use.
Convinced?
It's easy to install OptiMonk on your WordPress site. All you have to do is follow these 7 simple steps:
Log into your WordPress dashboard. Click

Plugins

on the left side, and then select

Add new.

Use the search bar to search for

OptiMonk.

Click

Install Now

next to

Exit Popups & Onsite Retargeting by Optimonk

from the results.

Click

Activate.

After activation is complete, you'll find the OptiMonk plugin in your list of

Installed Plugins

.

Sign in to your OptiMonk account at

https://app.optimonk.com/login/en.

Scroll down and select

Install code

on the left.

Select

WordPress

from the list, and copy your

OptiMonk ID

.

Go back to the WordPress admin page, navigate to

Appearance

on the left and select OptiMonk.

Insert

your

OptiMonk ID

into your OptiMonk WordPress Plugin. You're all set!
4 content personalization examples
Now you're probably wondering how to get started with website personalization. Here are 4 great examples that you can copy easily!
Avon's personalization strategy is based on using their visitor's shopping behavior to recommend relevant products. Instead of showing visitors random products, you can remind them of items they've previously shown interest in.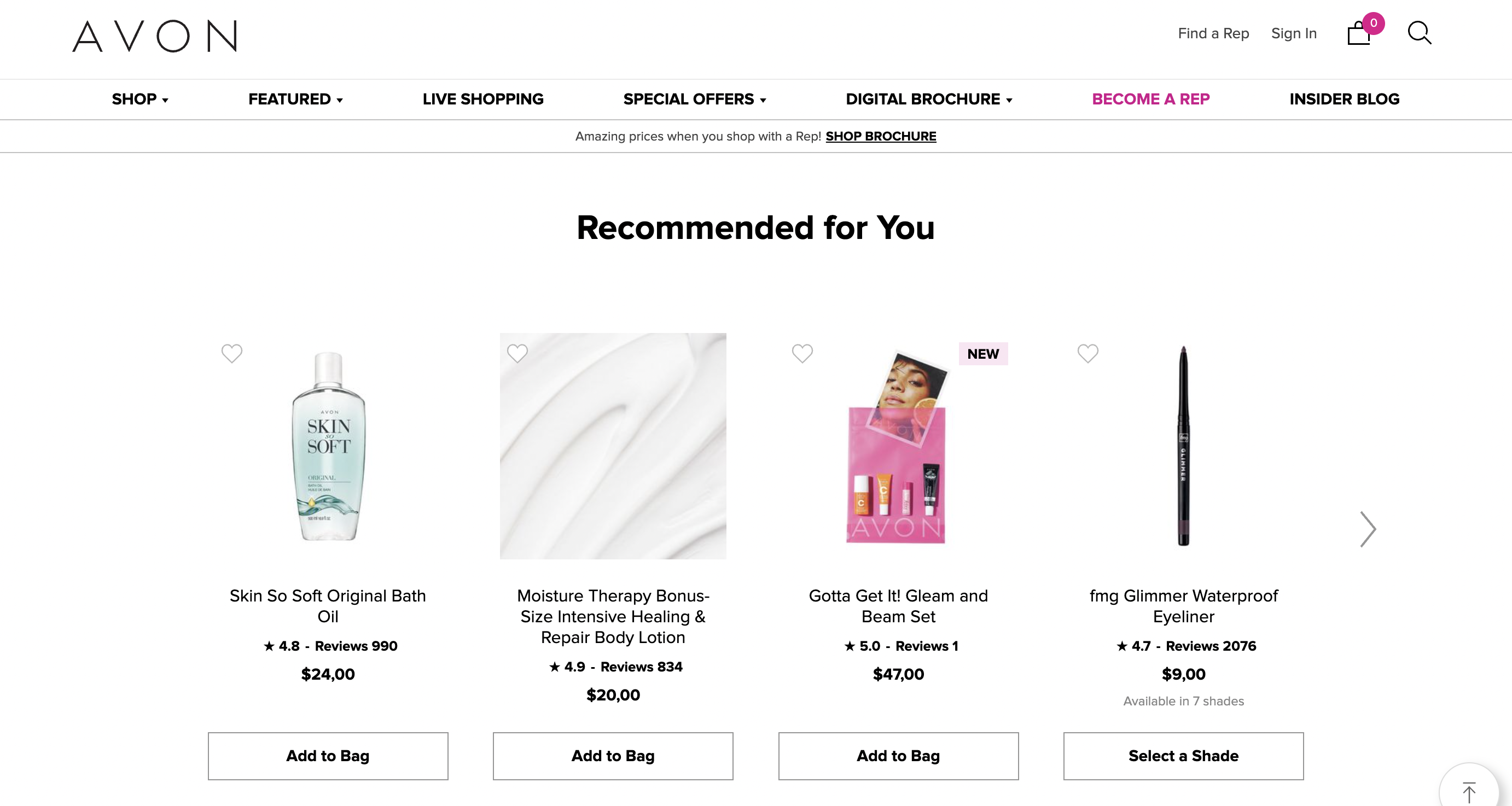 Many businesses use location data to provide personalized content to their visitors. Macy's uses the popup below to inform their visitors about location-specific shipping policies.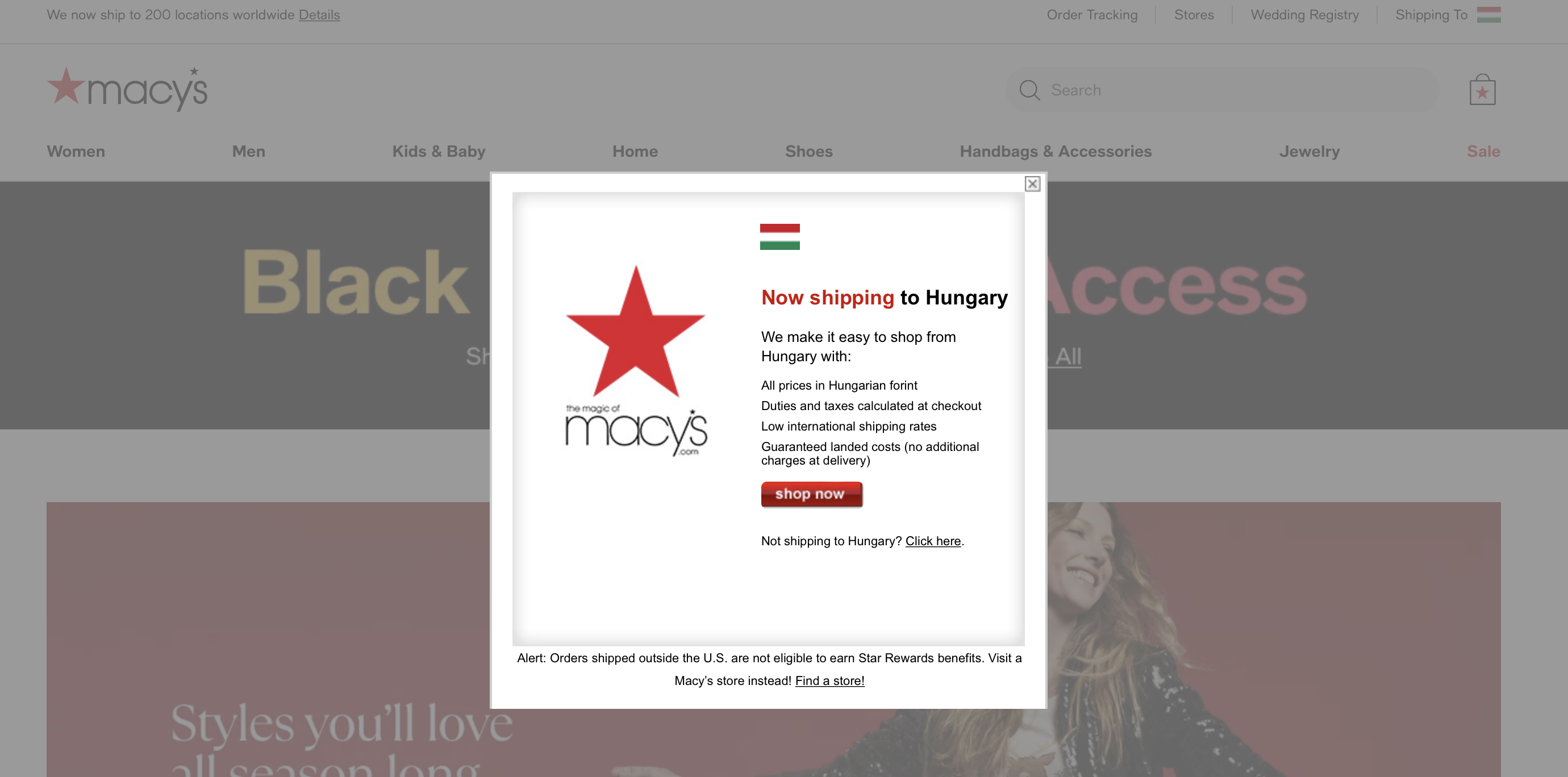 This third example is from Obvi. They give their visitors the chance to fill out a quiz in order to receive personalized offers on the website. This is a win-win for both Obvi and the customer: the customer gets personalized experiences and the store gets lots of high-quality data.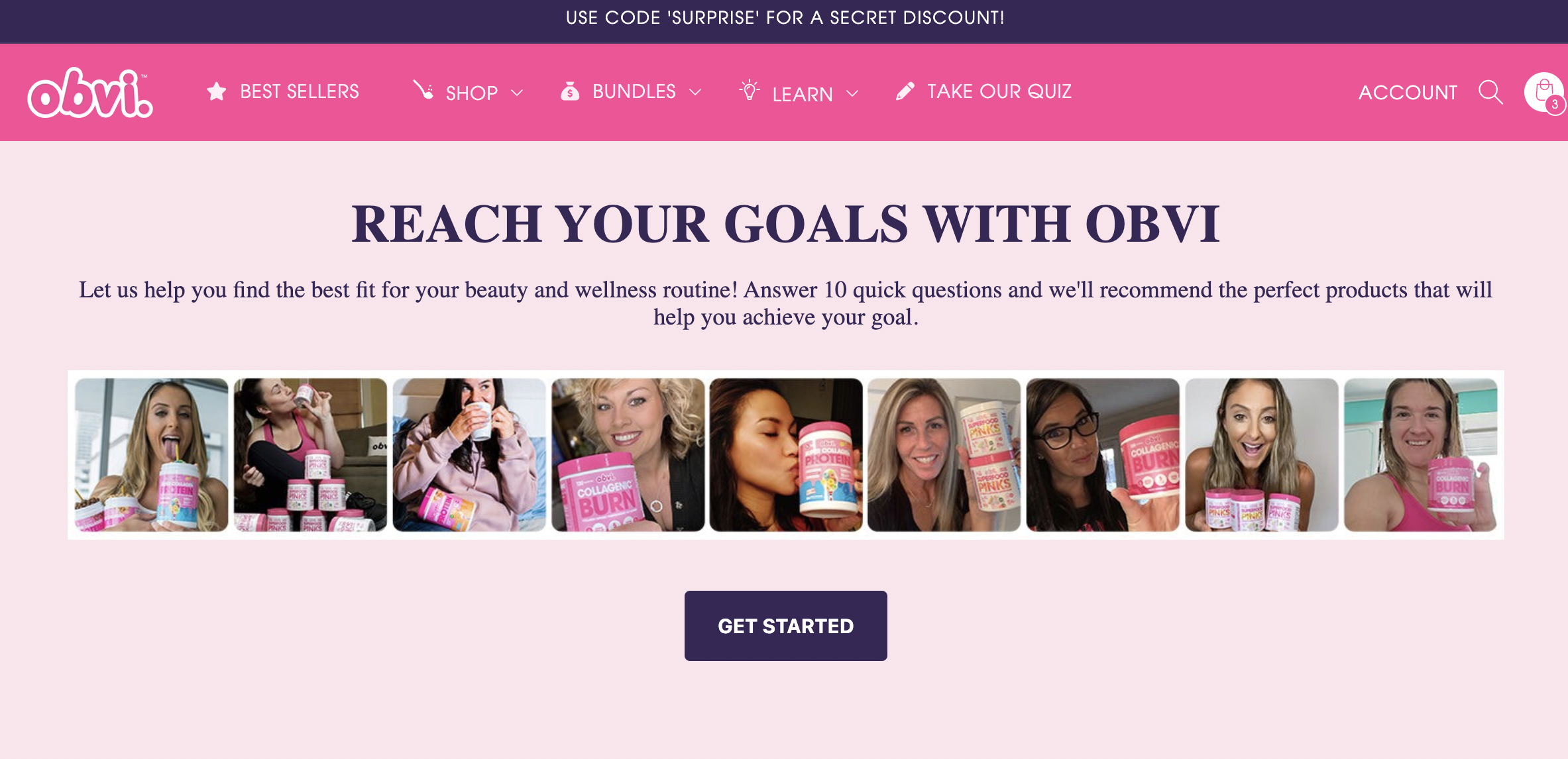 Blendjet personalizes their website by differentiating between their visitors coming from different traffic sources. They give a special welcome to Facebook and Instagram users.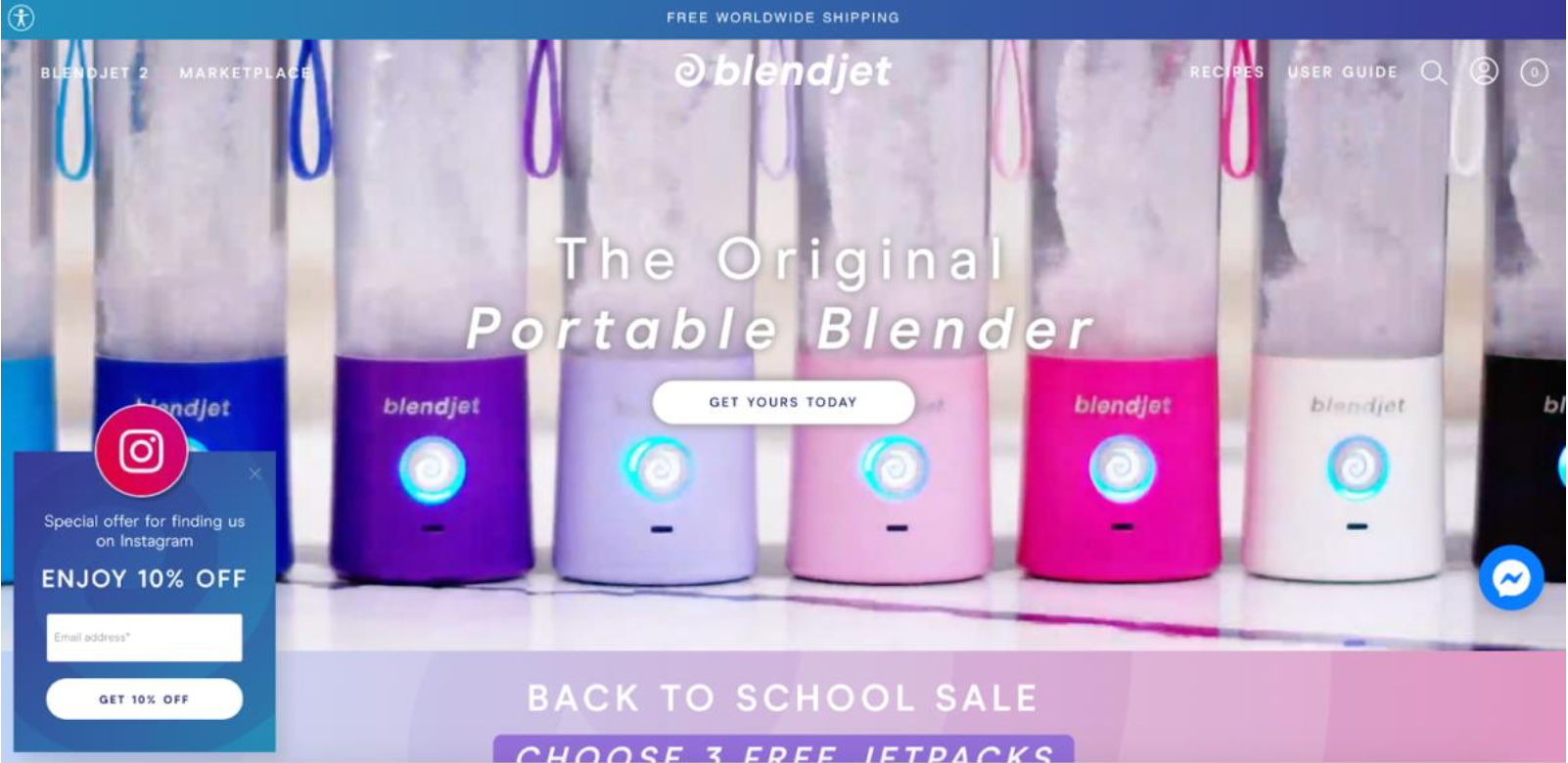 Get a WordPress plugin for website personalization today
Content personalization is the key to creating captivating onsite experiences. If your visitors are happy, they're likely to turn into customers or regular buyers.
OptiMonk is so user-friendly that it doesn't require coding or expertise with site personalization— any business (of any size) can benefit from it. And since OptiMonk is free to use, there's no reason not to create an account today!