Are you searching for ways to boost your conversion at every sales funnel stage? If yes, then you're in the right place. 
In today's article, we'll show you 12 conversion marketing strategies to improve your conversion rates and optimize your sales conversion funnel.
But before we talk about sales conversion funnel strategies, we think it would be best to review the sales funnel and its four stages.
Ready? Let's begin…
A sales funnel refers to a customer's journey. It spans from the point of prospects learning about your business—to the point when they become a customer.
There are 4 main stages of a sales funnel. And we'll briefly discuss them below.
Let's dive in!
1. Awareness
Awareness is the first and broadest stage of the sales funnel. 
It starts when a person learns about your business. You might get visitors from sources like:
Search result pages

Facebook posts 

Google ads 

Reviews from friends, etc.
Initially, you want people in your target niche to know that your brand exists. Use that opportunity to tell people what product you sell or what service you provide. 
At this stage, you must plan and implement strategies. Aim to increase your brand awareness to attract an audience. This is important because that audience is currently oblivious to your store's existence.
2. Interest
The Interest stage is exactly that. Shoppers like what you're selling and they're thinking about buying. But, they're not sure if they're going to check out at your e-store or from another site. So you haven't secured the purchase quite yet.  
At this stage, people compare products, specifications, prices, and other benefits offered, etc.
Educate your prospects now so that you can move on to converting them.
3. Decision
The Decision stage is the most crucial part of the sales funnel. 
At this point, customers are ready to purchase the product. They just need to decide which store they're going to purchase from.
Now you have to convince the customer that your site is the right choice. You can give prospects an irresistible offer such as: 
flat discounts

free shipping

money-saving 

deals

bundles, etc. 
These perks would tempt any visitor to buy from your business.
4. Action 
The Action stage is when shoppers complete a purchase. They've officially joined your brand's customer base and family.
But the sales funnel doesn't end here. 
Instead, it narrows down even further. The focus: customer retention and advocacy. 
It's time to keep those new customers and turn them into loyal fans. 
The most significant asset of your company is happy customers. These customers proudly promote your brand and attract others who would love your product.
Now, let's move on to the proven methods that will increase your sales funnel conversions.
12 proven ways to increase your conversion rate throughout your sales funnel
1. Blogging 
Blogging is a fantastic way to attract prospects that are in the Awareness stage.
You can attract new audiences and engage with them through interesting, informative, and helpful content.
Think outside of the box. For a store that sells fitness equipment: you can create content on different types of workout plans, tips and tricks to boost metabolism, or diet plans.
Blogging also helps in ranking higher on search engine result pages. 
Billions of people enter their queries in the search bar of Google.com. Create and optimize helpful content with the right keywords. It can rank your content higher and make it easier for your audience to find you.
2. Social media marketing 
Create a business account and engage actively with your audience to increase brand awareness and attract potential customers to your company.
Did you know that there are around 3.78 billion users on social networking sites? 
Facebook, Instagram, Twitter. 
These are the kings of the social media market, and they have millions of active users. Your prospects visit these sites daily and expect businesses to be present. 
Therefore, if you haven't created your social profile (or aren't using it actively), we strongly suggest you work on it.
Frequently post engaging visual content to entertain your followers and reach your potential audience. When your viewers love your content, watch how your brand awareness blossoms.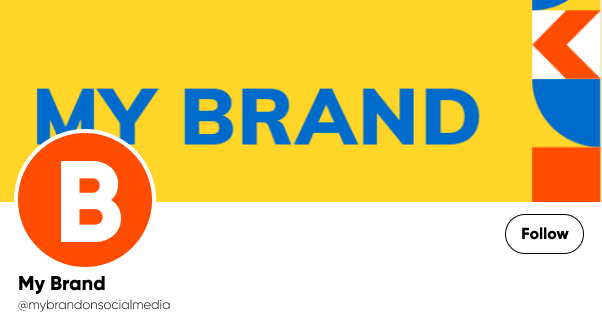 3. Encourage sign up
So your prospects are familiar with your brand and move into the Interest stage. Now it's time to capture their email addresses. It helps to keep them in the loop and promote your products.
You can target your new website visitors with a stunning popup to collect those emails. But keep in mind that a new visitor may not share their email address with a brand they don't know. So, try offering something valuable in return. 
Tempting lead magnets will make it easier for you to gather their email addresses. You can offer them free downloadable materials such as eBooks or even a small discount.
4. Keep sign up forms short
So you've offered a fantastic lead magnet that visitors are interested in. Don't lose them because of a long and never-ending form.
Long forms with unnecessary information fields prevent potential customers from filling out the entire form.
Keep your forms short and only ask for the necessary information. Asking for a name and email address is usually enough.
5. Add testimonials and logos
Customer reviews are all the rage. Use this valuable resource to attract a large audience, win their trust, and convert them into buyers.
Share your positive customer reviews with your visitors to let them know that your business is trustworthy and credible.
According to a study: 
adding customer testimonials can generate up to 62% more revenue for a company 

92% of shoppers read online reviews before purchasing 

88% of online buyers trust online reviews like a personal recommendation from friends and family.
If you want visitors to choose your brand, place your customer testimonials strategically on your website. Moreover, if you're serving some famous brands, add their logos to your homepage. 
Logos of big companies show social proof, and visitors won't hesitate to trust your brand.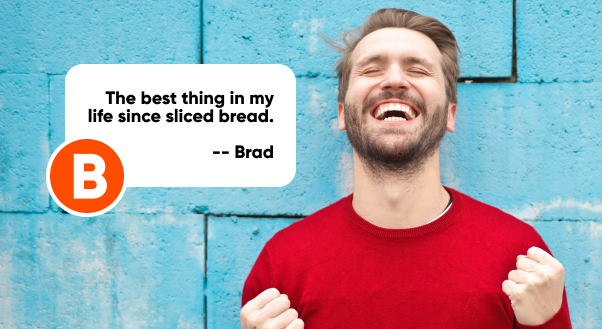 6. Remove unnecessary elements 
If your landing page has too many distractions, your visitors will have a hard time focusing on your product and the purpose of a landing page will be lost. 
Keep your landing page simple and straightforward.
It should focus on one product or action that you want the visitor to take. Like getting them to sign up for your newsletter.
Ideally, a landing page should have the following items:
Benefits and features of a product
Visually appealing images or video
7. Provide a smooth checkout system 
All of your efforts go down the drain when a customer leaves your website after adding goods to their cart. According to different studies, the average cart abandonment rate is 69.80%.
Aim to make your checkout stage smooth and easy for your visitors. 
Do not give them any reason to get irritated at this stage. It might result in cart abandonment. 
Offer multiple payment channels and make it easy for customers to select the payment option they prefer. 
8. Add third-party sign up service
Did you know that 24% of customers abandon their carts if a website asks them to create an account when making a purchase? 
Your prospects will do the same.
Allow prospects to sign up through third-parties with the option to login via Gmail or Facebook.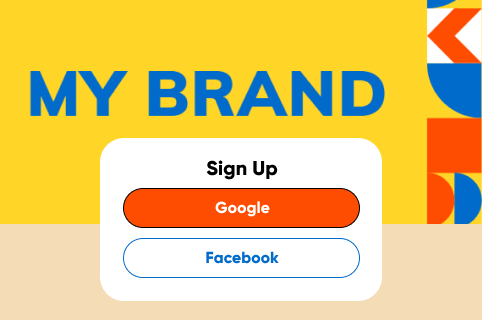 9. Strengthen your CTAs
A Call-to-Action (CTA) plays an integral role in getting your customer to perform the desired outcome. Using a generic CTA copy will neither grab the attention of your visitors nor persuade them toward your goal.
Get creative with your CTA copies and designs. Avoid using boring text like, "Buy Now," "Read more." Your visitors have already seen these copies a million times. 
For example: 
Replace "

Get Discounts

" with "

I want my discount.

" 

Instead of "Sale", get their attention with "FLASH Sale." 
Also, pay attention to the layout of your CTA. Do you have…
contrasting colors for the background? 

A font style and size that is easy-to-read and catches the eye?
Take this opportunity to wow your visitor so they fall in love with your brand. 
10. Add live chat option 
Customers love to shop from brands that are ready to assist them and address their queries instantly. Integrating a live chat feature to your website can drive more conversions.
Your visitors can start asking their questions with a single tap on the chatbox. This saves them the tedious effort of writing an email or calling your office. This also brings visitors one step closer to pushing that: "submit order" button. Once their concerns are covered, they're free to purchase! It's a win-win! 
Program your chat to immediately answer frequently asked questions for an even faster response. 
Here are some popular topics you can include:  
delivery information

return and exchange policies

questions related to checking out or payments, etc. 
11. Create urgency
Creating a sense of urgency is the best way to get your prospects to take action. You can also tempt your visitors to purchase their favorite products quickly—before they run out of stock.
To make it more effective, add a showstopping countdown timer to let your prospects know that the time is running out and the offer will expire soon. 
12. Promote cross-selling and up-selling 
Cross-selling and up-selling will help your company skyrocket conversions and boost your average order value.
Up-selling refers to recommending an upgraded and pricier version of the item your visitor's browsing.
On the other hand, cross-selling means recommending items that complement something a customer has put into the cart. 
For example, let's say your customer bought a chopping board on your website. Then you can suggest a knife set, peeler, dicer, etc.
When customers are shown what complements the item they intend to buy, it makes them want to convert.
Customers are the lifeblood of a business. Regardless of the size or niche. Success starts when store owners connect with their audience and retain them long-term. They have more chances for growth and expansion within their market.
The above conversion strategies will help you to improve your conversion rate and amp up your revenue.
What are other helpful tips for boosting conversions? Please let us know by commenting below.