Social proof is an essential but often underappreciated part of the ecommerce shopping experience. All online stores need to convince visitors to buy a product that they haven't seen or touched before, which can often be a challenge!
Social proof popups are powerful tools that can build trust and credibility with your website visitors. When first-time site visitors witness a personal, meaningful conversation between another real customer and a brand, they'll be much more likely to overcome any worries they might have about the quality of the products you sell.
In this article, we'll show how to use different types of social proof to help boost conversions and make more sales.
1. Include customer testimonials
Testimonials are a powerful form of social proof, and they reassure potential customers that others have had a positive experience with your brand. You can create social proof like this by asking for customer feedback, using posts from your social media platforms, or checking out your Google reviews.
When you display genuine customer testimonials in your popups as part of the customer experience, it helps you convert visitors because all of them want to feel the same positive emotions that are shared in the social proof.
For a high popup conversion rate, add a testimonial to your email popup like in the example below.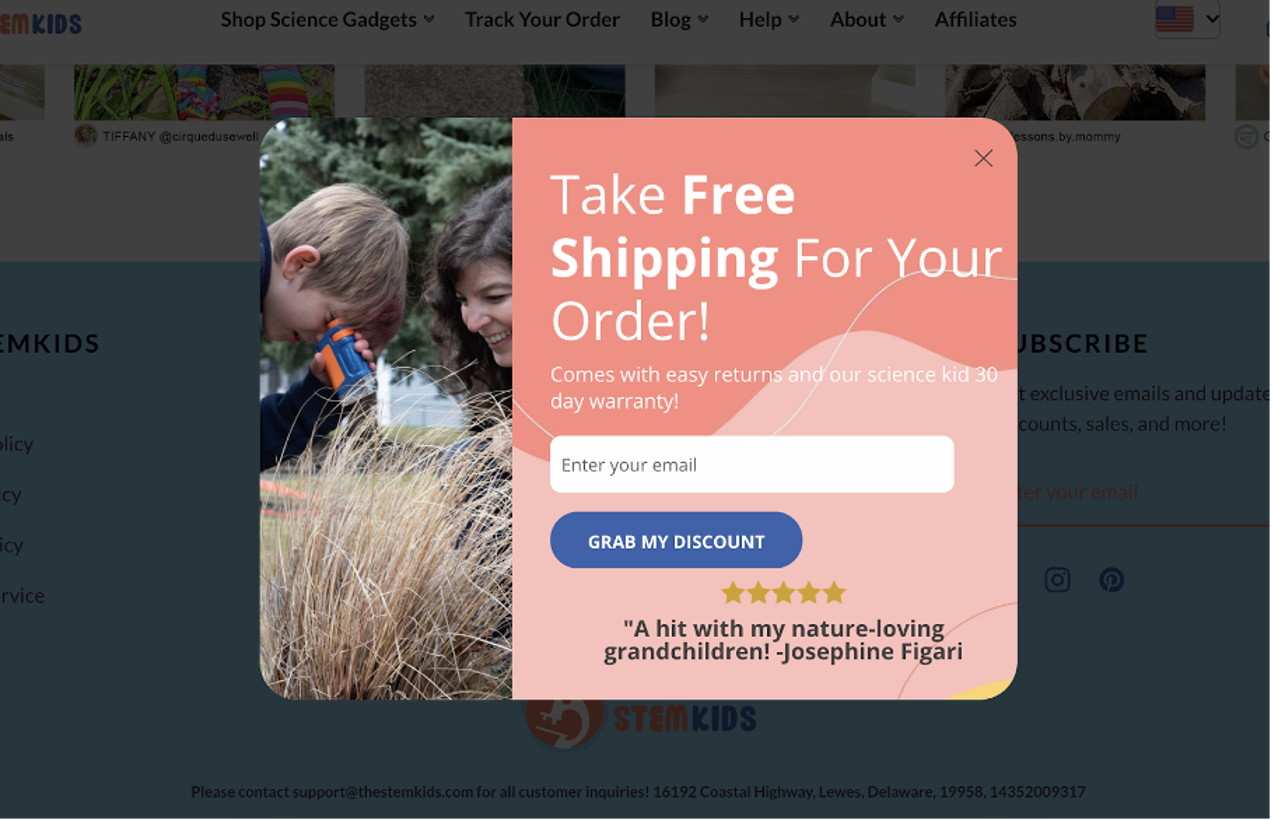 2. Use numbers as social proof
Another way to increase customer trust using a social proof popup is by quantifying your online store's success with numbers. This type of data-driven proof adds credibility and reinforces the value of your offerings, making it more likely that visitors will trust and engage with your brand.
For example, you can let a message like "Over 10,000 satisfied customers," promote your brand's popularity. Some social proof software tools even have a social counter feature, which can add a live visitor count to your online store in just a few clicks.
Here's how Numerade uses quantifiable social proof to convert visitors into customers: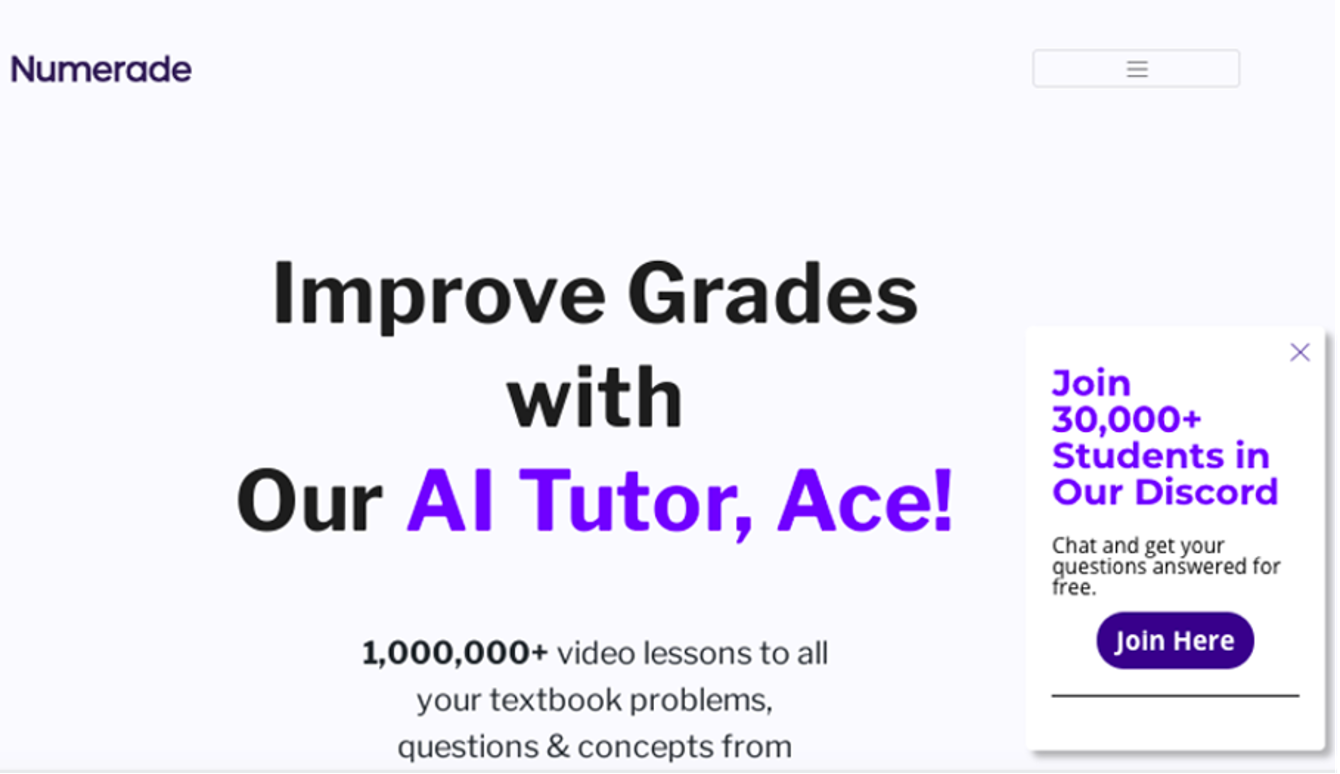 And here's another example from Userpilot, whose social proof element encourages more customers to join their email list: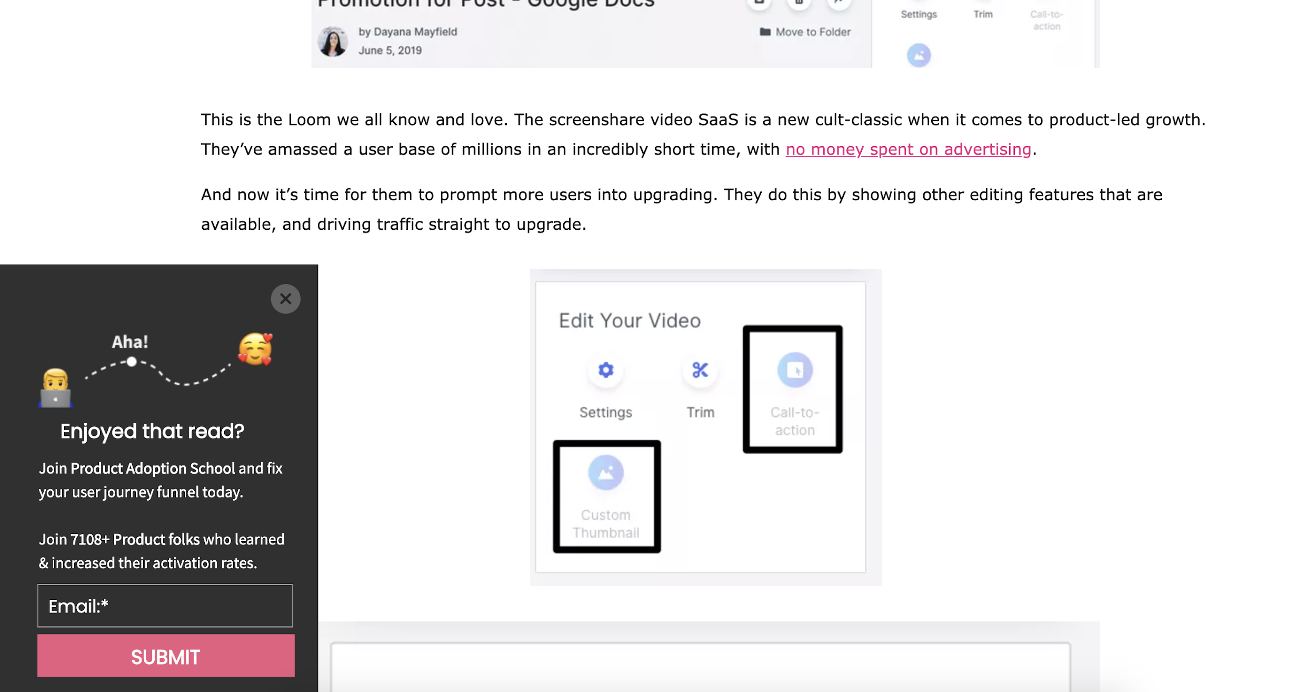 3. Highlight logos your website visitors are familiar with
You can also feature recognizable logos of well-known clients or partners you've worked with. Associating your brand with reputable companies boosts your credibility and shows that your products or services are trusted and respected.
This is one of the most commonly used types of social proof in the SaaS space, as companies want to assure potential customers that their product works well enough to be used by famous brands.
When ClickUp shows logos like Nike, Netflix, and Google on its social proof popup, the natural thought that potential customers will have is "Well, it sure seems like they know what they're doing!"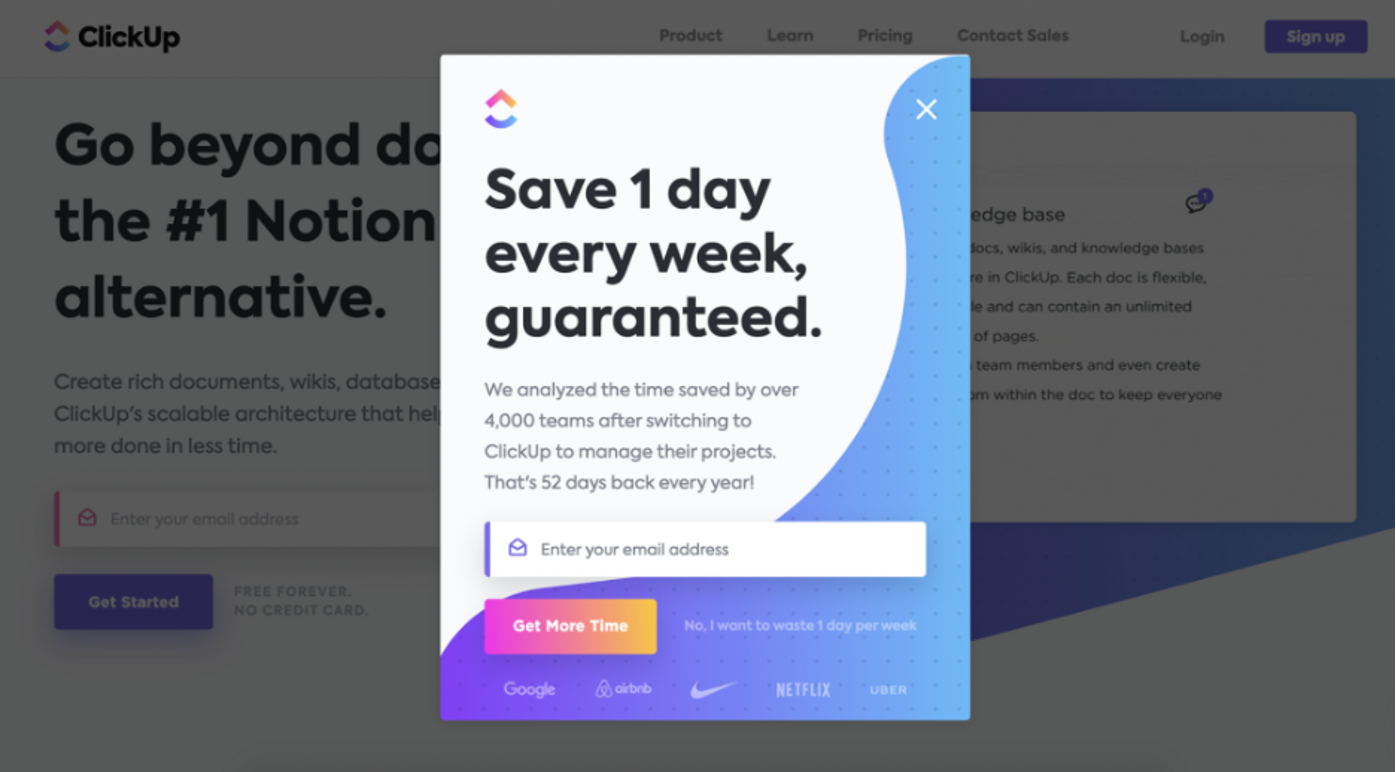 Online stores often create popups that display the average rating or star-based feedback from customers. This provides a visual credibility boost that visitors understand in a split second—they don't have to stop and read anything.
This type of element is very easy to add to your site because all social proof software tools will have this feature.
Here are two social proof popup examples that use product ratings: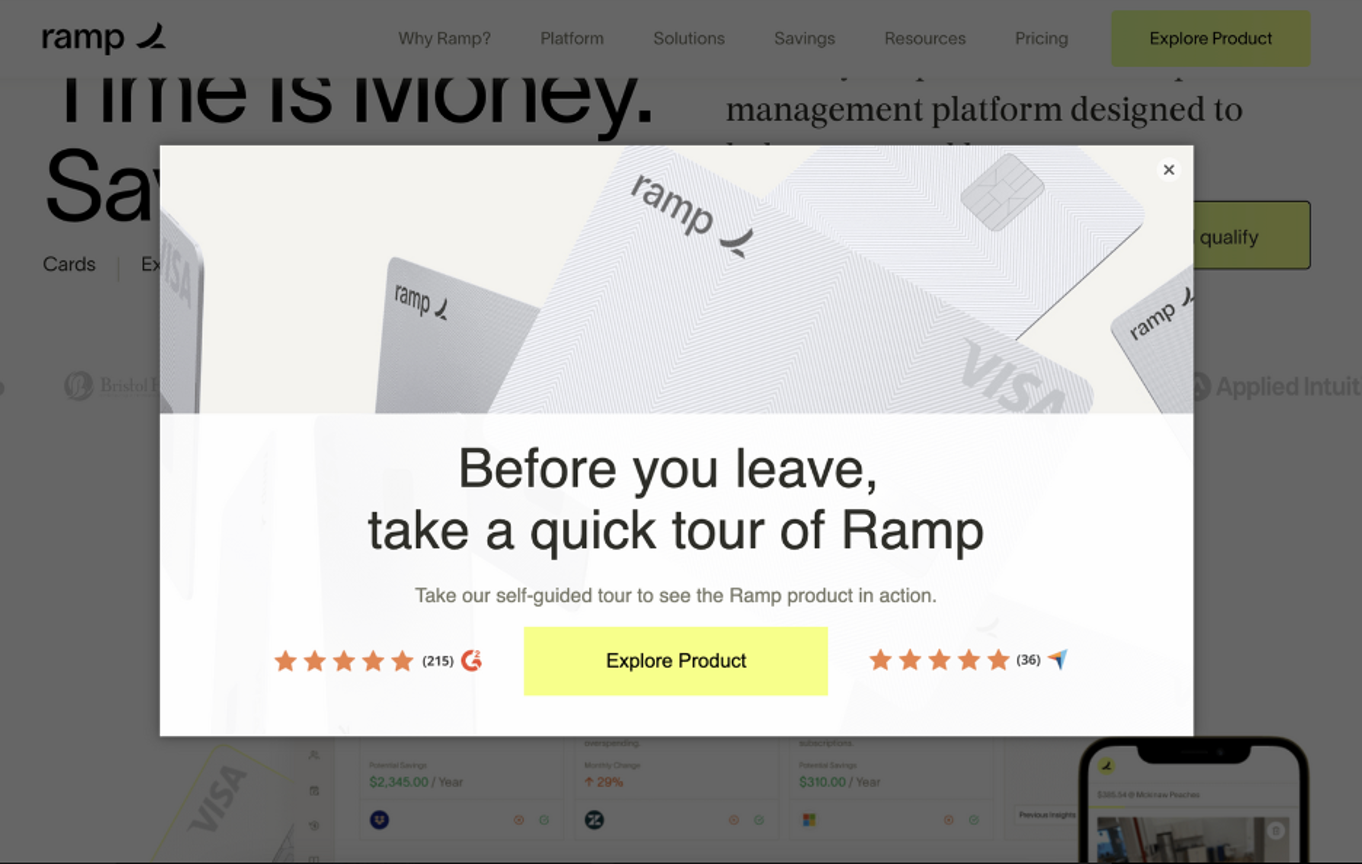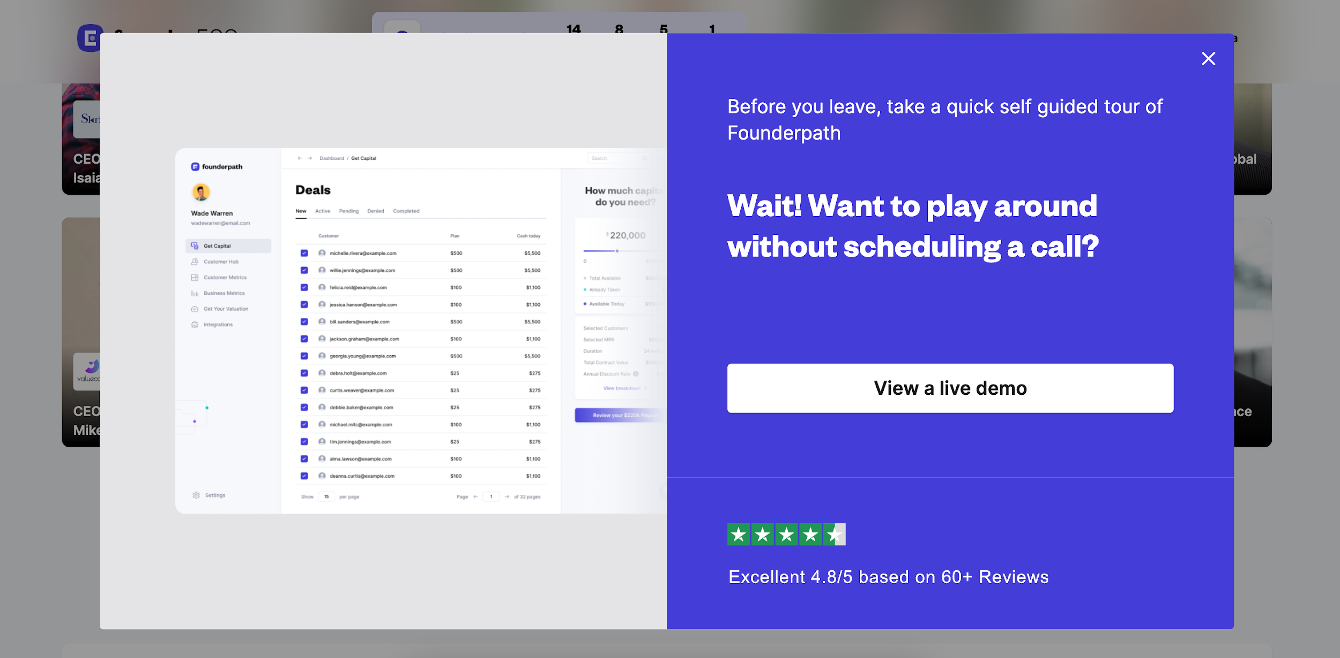 Displaying your most popular or best selling products also works as social proof. That's because when visitors see that certain items are bestsellers, they're going to get the impression that those products have been tested and favored by others. This makes your most popular products feel like safe choices.
This can also work as a kind of FOMO-infused social proof, since visitors won't want to miss out on any products they have their eye on because they're selling so quickly. Recent sales popups work based on this same psychological phenomenon.
Check out how Bukvybag.com promotes bestsellers on an exit-intent popup: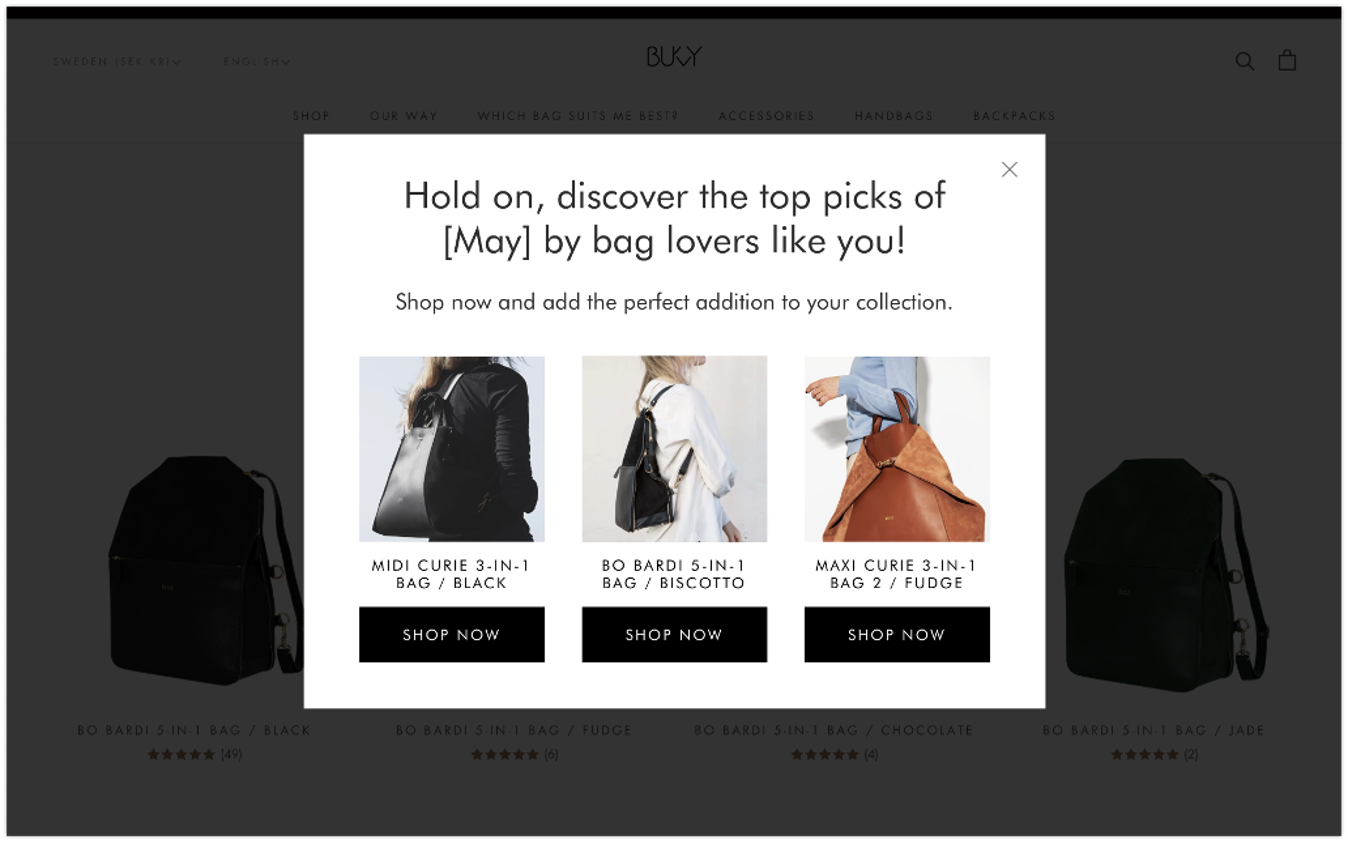 Here's another example from Indestructible Shoes that can help to increase sales: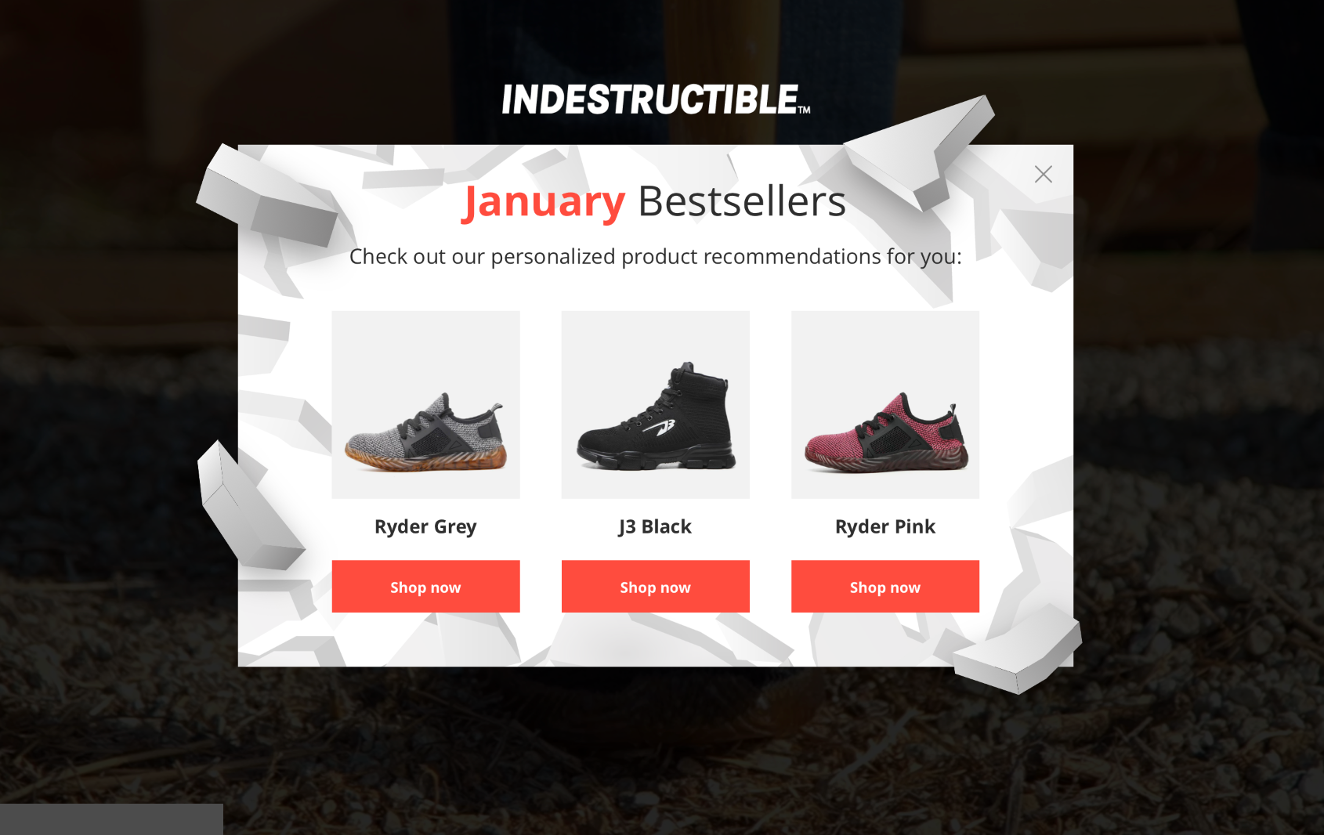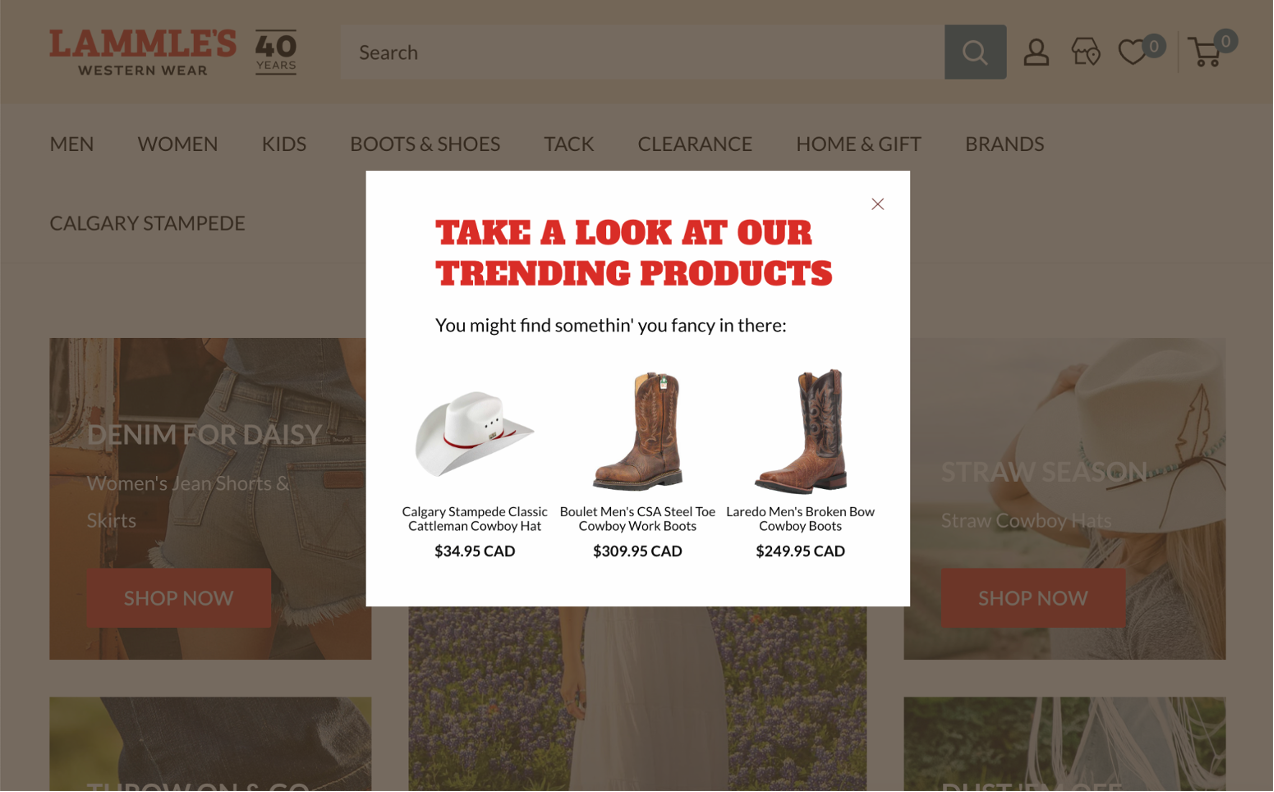 What is a social proof popup?
A social proof popup is a type of overlay or notification that appears on a website to showcase positive feedback, testimonials, or other forms of social proof.
Do social proof popups work?
Yes, social proof popups are proven to be effective for influencing user behavior and driving conversions. The concept of social proof is deeply ingrained in human psychology, and people often look to others' actions and opinions to guide their own decisions, especially in unfamiliar or uncertain situations. Social proof popups leverage this psychological tendency to build trust and credibility, which can positively impact a website's performance.
Why is social proof so effective?
Displaying customer testimonials, product ratings, and positive reviews create a sense of trust and authenticity around a brand and its products or services. Visitors are more likely to believe the claims when they see real feedback from others. For first-time visitors, social proof can alleviate doubts and hesitations, especially when they're unfamiliar with the brand or offering.
What is social proof marketing?
Social proof marketing is a strategy that leverages the psychological concept of social proof to influence consumer behavior and build trust in a brand, product, or service. It aims to showcase positive feedback, user experiences, endorsements, and statistics to demonstrate that others have had positive interactions with the brand or offering.
Whether you run a SaaS company or a D2C ecommerce store, you can use social proof to mimic personal recommendations, create urgency, and lower customer acquisition costs. And that adds up to both a more positive brand image and a more profitable online store.
If you'd like to use popups to take advantage of social proof psychology, sign up for a free OptiMonk account and gain access to a powerful conversion rate optimization tool and dozens of social proof popup templates!