Lead generation is an essential part of any business, ideally delivering a steady stream of fresh potential customers and accounts. But you clearly know that, since you're here looking for top-of-the-line lead generation software!
Lead generation software (or a lead generation tool) automates the process of bringing in more, higher-quality leads.
Different lead generation software tools use different approaches to collecting more leads. Some help with on-page lead generation, others focus on various social media channels, and still others help generate leads via landing pages. There's no one best lead generation tactic, since which approach works best for you depends on the specifics of your business.
In this article, we'll go over the most important features that any software for generating leads should have, and take a look at the 15 best lead generation tools for 2022. We're sure you'll find one that makes your sales and marketing teams much more efficient—and profitable!
How to choose a lead generation tool?
All lead generation tools are different, but there are some common features that you should look for. The best lead generation software tools will have all of the features below, plus some extras!
1. An easy-to-use interface
Lead generation software should always be designed for marketers, not web developers. Look for a lead generation tool that doesn't require any coding skills so anyone on your team will be able to use it. If a tool has a drag and drop editor, that's usually a sign that it's easy to use.
2. Integrations
You'll probably want to connect your lead generation tool with your CRM platform and email marketing tools, so it's important to have direct, well-supported integration options.
Make sure to check whether you can integrate the tools you're currently using with the lead generation platform you're considering, so you'll be able to easily sync all your new leads.
Also keep in mind that some lead generation tools do have integrations available, but require you to be on a premium plan to access them. So you'll have to consider your budget as well.
3. Analytics
It's important to analyze how well your lead generation campaigns work so you can optimize them and improve your results. Having access to up-to-date statistics is vital.
You should keep an eye out for exactly what data all your candidate lead generation tools provide. Although two lead generation tools might both promise an "analytics suite," one might offer much more data about your lead generation campaigns than the other.
Top 15 lead generation tools
Now that we've seen the essential features that your lead generation software needs to have, let's jump right into our list of the 15 best lead generation software tools!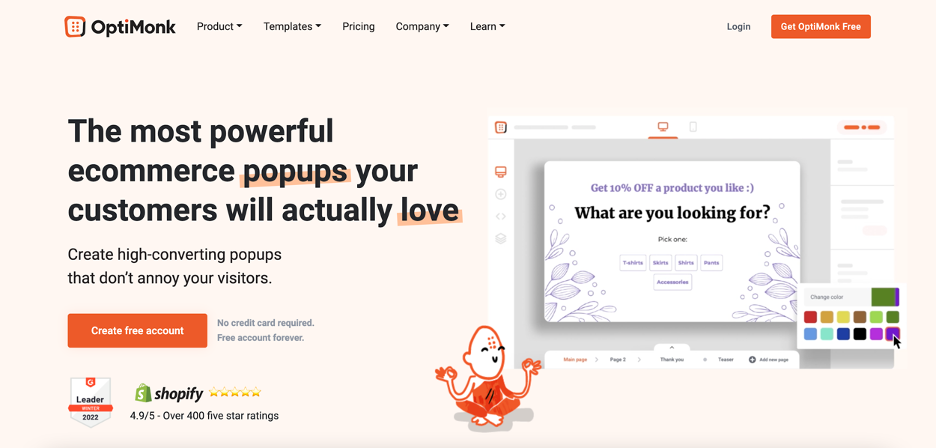 We believe that OptiMonk is the best lead generation software out there. It's a powerful on-site personalization tool that allows you to create high-converting popups and other on-site messages, generating leads and revenue for your store.
Main benefits:
An easy-to-use drag & drop editor:

Building lead capture forms has never been easier!

Access to a huge template library:

300+ beautiful, mobile-optimized templates at no additional cost.

Custom form fields:

Custom fields can be used to collect additional contact details you might need, like date of birth, gender, address, and more.

Multi-step opt-in forms:

Grab your visitors' attention with a teaser, and ask for contact details only in the second step or later. This helps you create more engaging opt-in forms.

30+ intelligent targeting and triggering options:

URL targeting, cart-value, product targeting, and more. Target different visitor segments with fully customized messages.

Google, AdBlock & GDPR safe:

OptiMonk campaigns are fully GDPR compliant and Google-friendly. Both you and your customers are safe and secure.

Detailed analytics & insights:

Get in-depth insights into how your campaigns are performing and why.

30+ email, CMS, and ecommerce integrations:

Including popular solutions like MailChimp, Klaviyo, and HubSpot.

A/B testing:

Test alternative versions of your marketing campaigns to find out which brings in the most qualified leads.
Pricing:
Free, or from $29/month.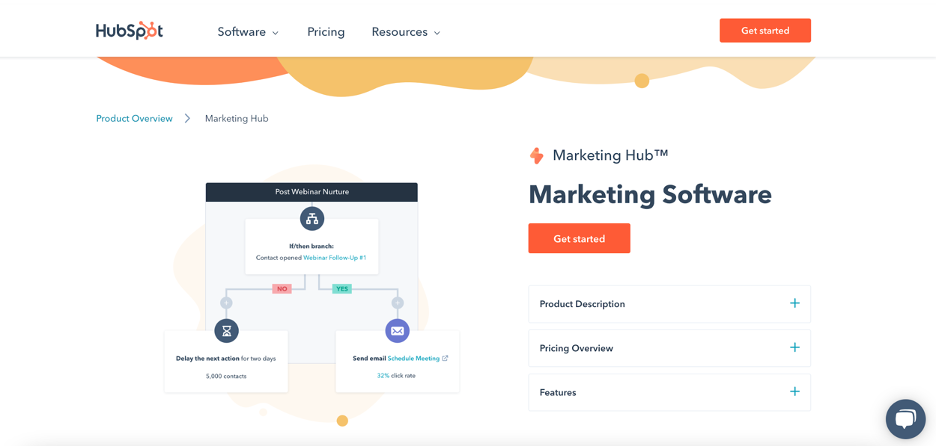 HubSpot is an integrated platform with marketing, sales, customer service, operations, and customer relationship management (CRM) software designed to empower your team and help your business grow.
Main benefits:
Lead capture form builder:

Easily build forms using a simple drag-and-drop editor. Add them to your website to convert anonymous visitors into leads that automatically flow into your CRM.

Landing page creation:

Design and launch beautiful landing pages without the help of developers or IT.

Lead tracking & management:

Practice lead nurturing based on the data you've collected, and automatically turn that lead data over to your sales team.
Pricing:
From $50/month.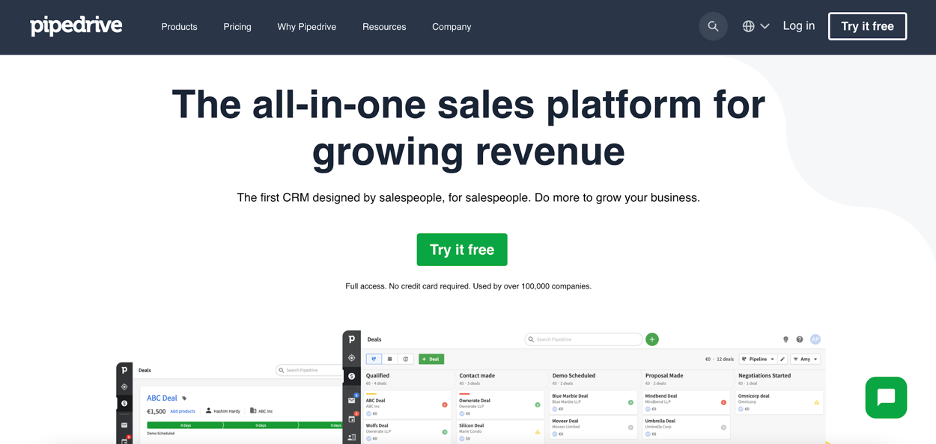 Pipedrive is an easy-to-use CRM tool that allows you to get more qualified leads and grow your business. Pipeline helps streamline each step involved in converting a lead into a sale.
Main benefits:
Measurable results:

Pipedrive's comprehensive analytics page helps you get your sales process down to a science.

Lead management:

Allow your team to add color-coded labels to each deal to help you organize your data and speed up your sales process.
Pricing:
From €19.90/month. 14-day free trial available.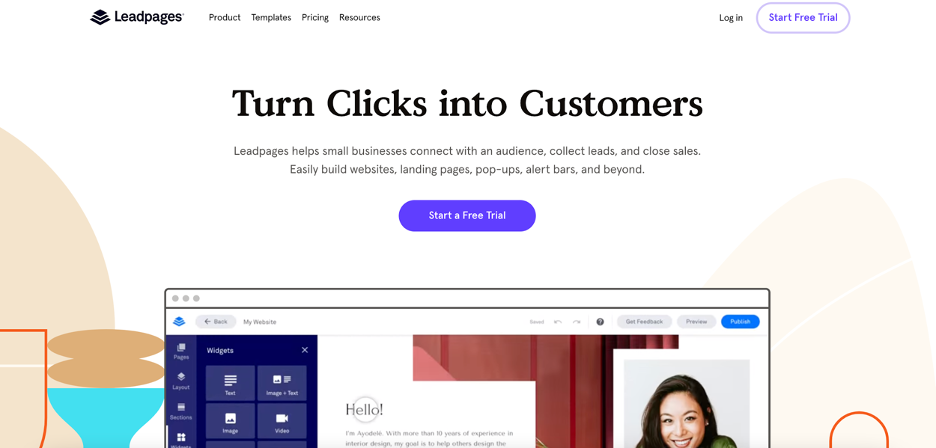 LeadPages is a landing page builder that helps small businesses improve their lead generation efforts and close sales. You'll be able to create attractive landing pages without any coding knowledge by customizing their pre-built templates.
Main benefits:
Built-in conversion guidance:

LeadPages predicts your page's performance before you publish it and tells you what to tweak.

Mobile-responsive templates:

They offer a gallery of more than 200 professionally-designed templates that you can customize using their drag and drop builder.
Pricing:
From $99/month. 14-day free trial available.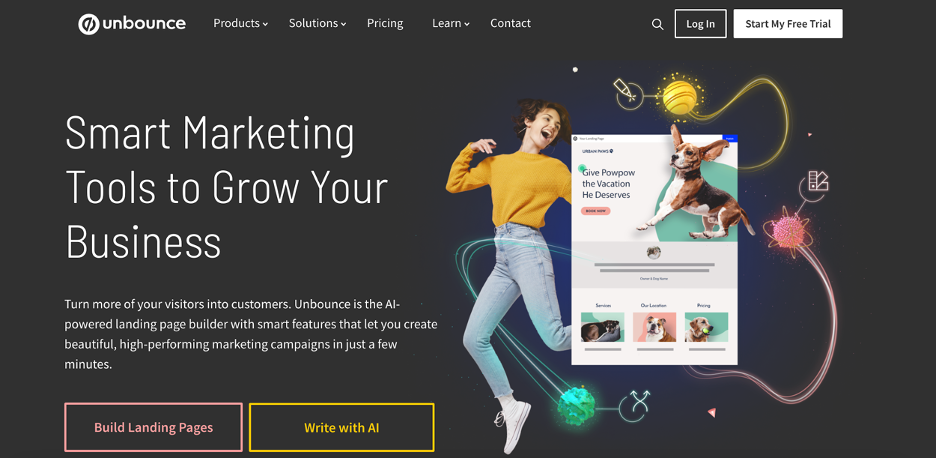 Unbounce is an AI-powered landing page builder with features that allow you to quickly create beautiful, high-performing marketing campaigns and generate new leads.
Main benefits:
Easy-to-use builders:

Unbounce has easy-to-use builders for any skill level. Using their drag and drop editor, you can create lead generation landing pages in just minutes.

Templates:

You won't have to start from scratch! Get inspired by their range of pre-made templates for eBooks, eCourses, webinars, and more.

AI copywriting:

Trouble finding the right words? With Unbounce, you can generate content that your site visitors will love.
Pricing:
From $90/month. 14-day free trial available.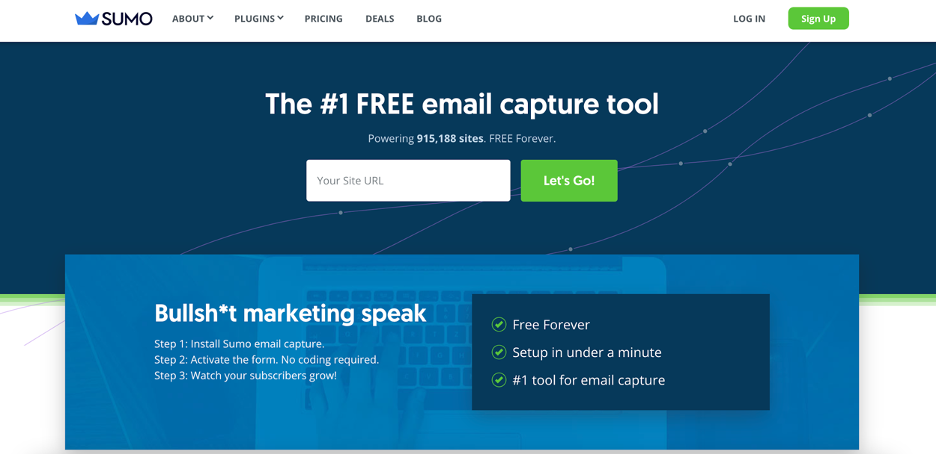 Sumo makes a suite of ecommerce apps that includes a powerful lead generation tool. Their lead capture form builder can create high-converting forms that generate leads quickly and reliably.
Main benefits:
Fully customizable design:

Collect lead data using lead capture forms that you customize to match your site.

Welcome emails and email campaigns:

Once you've collected lead data from your site visitors, you can send them messages using Sumo's email marketing tool.
Pricing:
The basic plan is free, or from $39/month.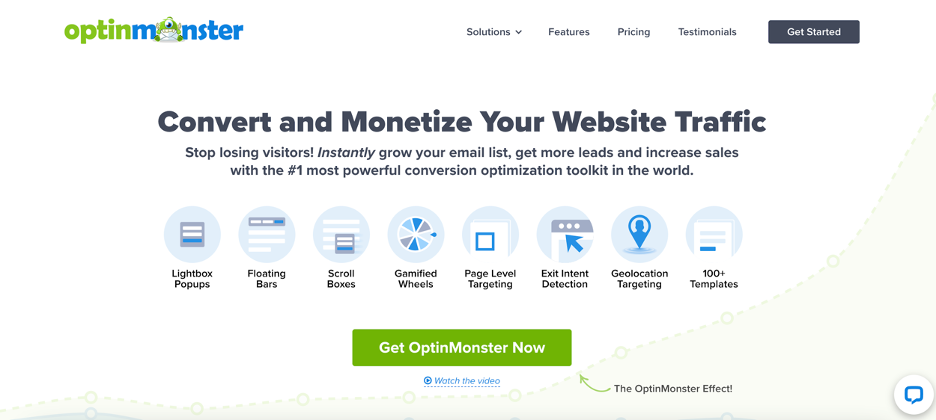 OptinMonster helps ecommerce businesses convert their website traffic and run lead generation campaigns using popups and other tools.
Main benefits:
Drag and drop builder:

Customize all your lead capture form details with their easy-to-use drag and drop builder.

Multiple form types:

choose between classic popups, floating bars, fullscreen overlays, and slide-ins.

Page-level targeting:

hyper-segment your leads by using OptinMonster's enterprise-grade targeting and segmentation rules.
Pricing:
From $14/month.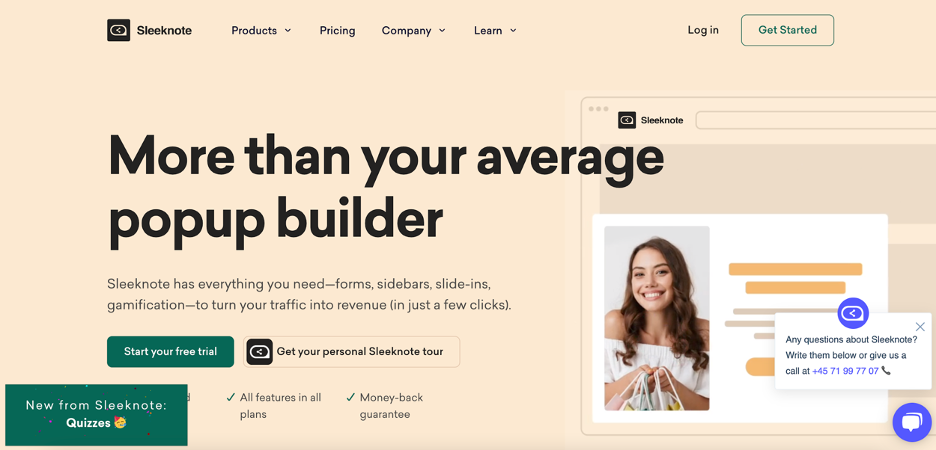 Sleeknote is a popup builder tool that allows you to create beautiful popup lead capture forms quickly and easily.
Main benefits:
Split testing:

A/B test different headlines, images, and copy to discover what leads to the highest-converting campaigns.

Customizable templates:

Create beautiful, eye-catching forms that are consistent with the look and feel of your website.
Pricing:
From €62/month. 7-day free trial available.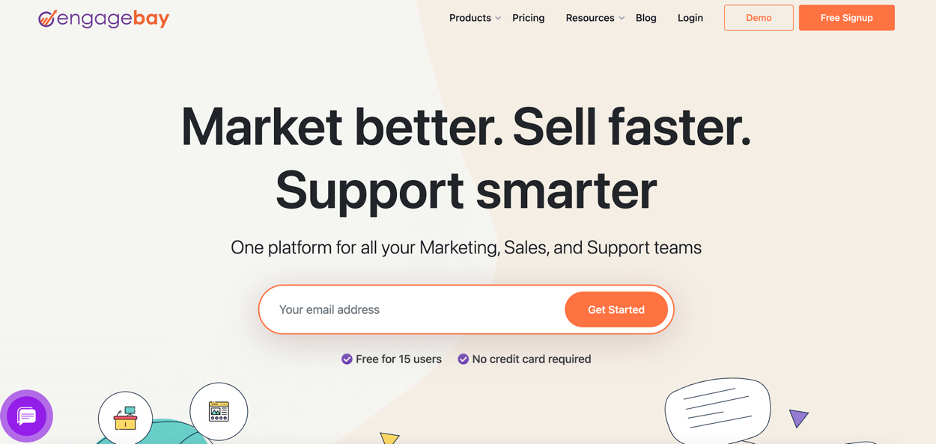 Engagebay is an all-in-one CRM software that allows you to capture quality leads and improve your communication with new and existing customers.
Main benefits:
Marketing automation:

Engagebay takes some pressure off marketing teams with automated marketing processes.

Live chat software:

you can use the automated chat function to provide timely customer service to both potential customers and existing customers.
Pricing:
Free, or from $14.99/month.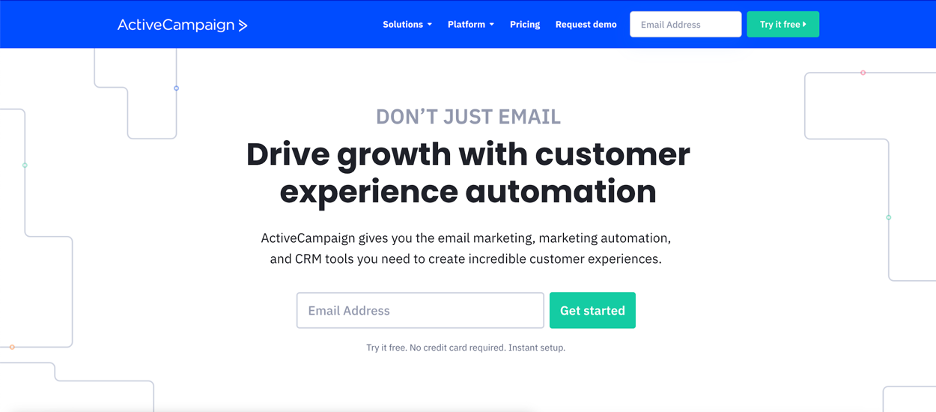 ActiveCampaign is a customer experience management tool that leans heavily on AI and automation. It's on this list because it allows you to create lead generation popups and inline forms.
Main benefits:
Advanced segmentation:

This lead generation software delivers different messages to leads at different stages of the customer awareness journey.

Social media messages:

Run consistent messages on multiple social media channels using this software.

Integrations:

ActiveCampaign integrates with over 800 other marketing tools, making it among the most well-integrated lead generation platforms on the market.
Pricing:
From $29/month.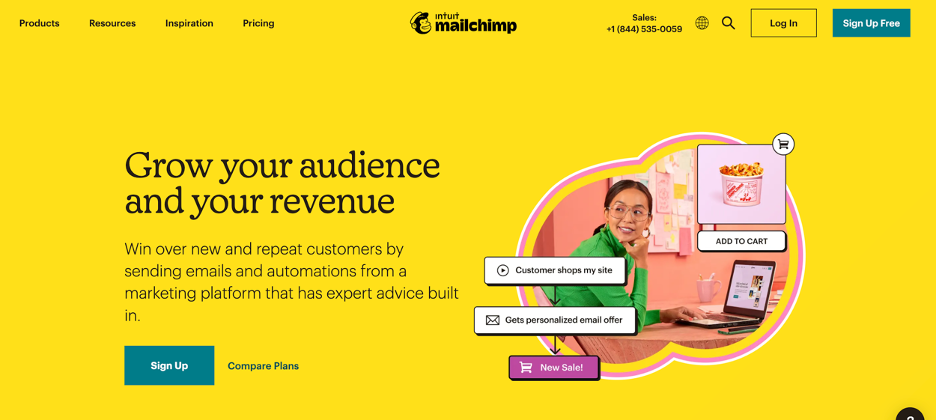 Mailchimp is primarily known as an email marketing tool, but it also allows you to create on-site popups for boosting lead generation.
Main benefits:
Create lead generation popups:

You can build and launch popups using Mailchimp's convenient (but limited) lead gen tools.

Send email marketing messages:

Use Mailchimp's advanced email marketing platform to build an automated sales pipeline.
Pricing:
Free, or from $11/month.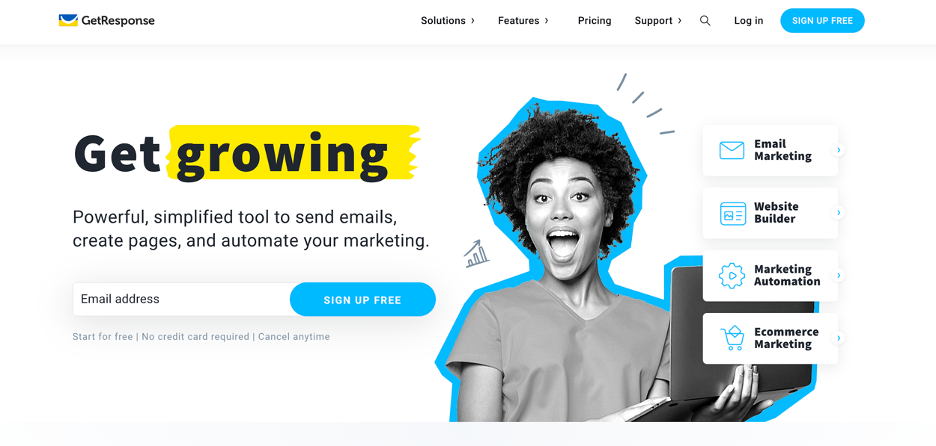 GetResponse is a lead generation software that helps online stores collect contact information from their website visitors by using lead capture forms, landing pages, and paid ads on search engines and social media.
Main benefits:
Large popup template library:

Choose from over 200 templates to find the perfect lead capture popup.

Paid ads:

Use GetResponse's lead generation software to find quality leads on social media networks and on search result pages.

Analytics:

Track which messages and channels are the most effective for finding new leads.
Pricing:
Free, or from €1/month.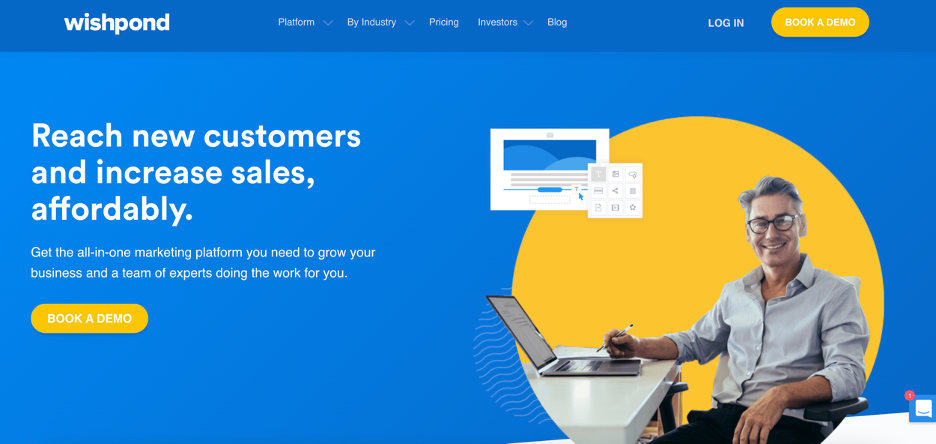 Wishpond offers several online marketing solutions in addition to their lead generation software, including tools for building landing pages, websites, and payment processing.
Main benefits:
Triggering options:

Choose whether your popups appear based on entry, exit, or scroll triggers.

Suite of tools:

Take advantage of Wishpond's other tools for ecommerce.
Pricing:
Speak with a Wishpond specialist for details.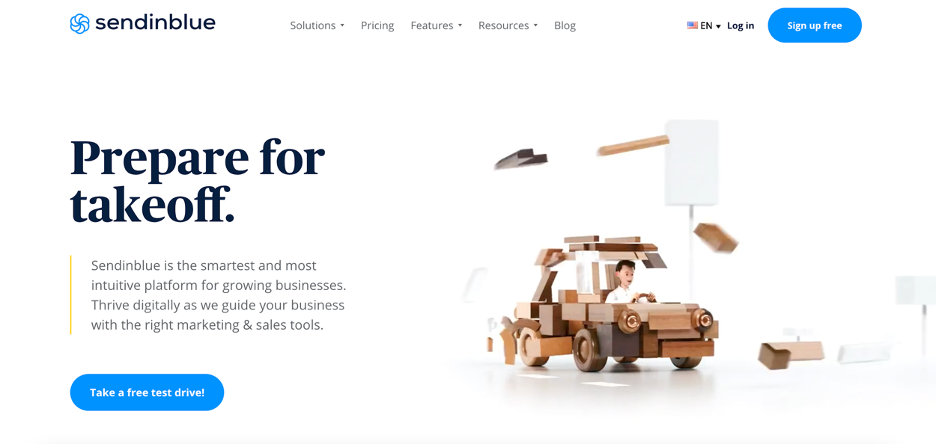 Sendinblue is another all-in-one marketing solution that doesn't just allow you to generate leads, but also send email marketing messages and build landing pages.
Main benefits:
Customizable signup forms:

Use Sendinblue's lead generation tool to create signup forms for your website and landing pages.

Regulatory compliance:

Sendinblue's lead generation campaigns are fully GDPR compliant.

SMS marketing:

After you generate leads, you can follow up via SMS.
Pricing:
Free, or from $25/month.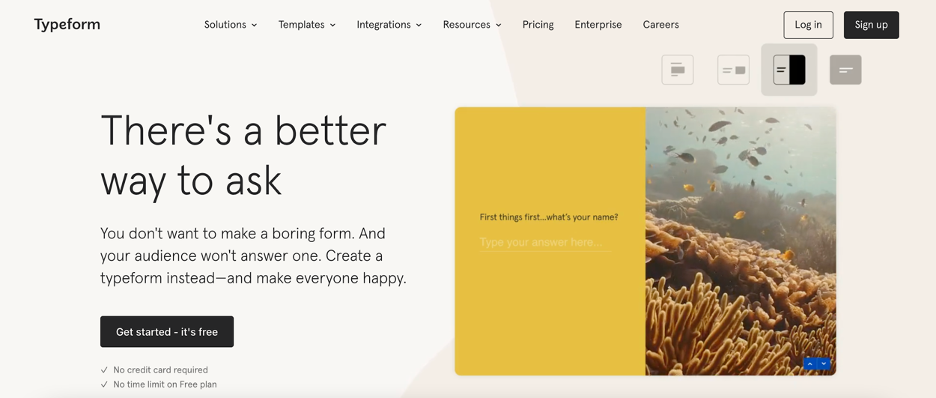 Typeform also allows you to create multi-step lead generation forms that have a similar style to Google forms.
Main benefits:
Ask different kinds of questions:

Let your respondents answer questions with text fields, multiple choice options, checklists, and ratings.

Collect feedback:

You can also use Typeform to collect valuable feedback to improve your site.
Pricing:
Free, or from €25/month.
As you can tell from this long list, there are plenty of great lead generation software options to choose from. Your lead generation tool should have the basic features we identified at the beginning of this article, as well as extra features that will help you accomplish your marketing goals.
If you'd like to start using popups to generate leads on your website, sign up for a free OptiMonk account today!