If you want to maximize the revenue you generate from your online store, it's essential to have a successful email marketing strategy. Email marketing is an immensely profitable marketing channel that offers you the chance to achieve a stunning ROI.
In addition to helping your bottom line, email marketing carries several additional benefits, like boosting your website traffic, helping you establish your brand voice, and allowing you to communicate directly with your target audience.
However, in order to get all these benefits, it's crucial that you follow email marketing best practices. Great email marketing campaigns can have high click-through rates and bring hugely positive results, but bad marketing emails will turn off your email subscribers and backfire.
So, let's get right into our list of 13 crucial email marketing best practices!
1. Don't buy email addresses
While it's technically legal to buy an email marketing list in the US (and most other jurisdictions), actually sending an email message to those addresses is illegal in most countries.
That's because none of the new "subscribers" on the list that you purchase have opted in to receive email campaigns from you.
Even if you're operating in a jurisdiction where you can make use of a purchased email marketing list, you won't ever achieve noteworthy results on any email campaigns you send out.
Not only will many of the emails on that list be inactive, but the people you're sending emails to are unlikely to be in your target audience. They've also never heard of your brand, so it's unlikely they'll actually engage with your email campaigns. Instead, they may end up making spam complaints to their email client.
2. Use lead magnets to build your list
Well, if you shouldn't buy email marketing lists, how can you build an audience for your email campaigns?
The best way of collecting email addresses is by using a lead magnet to convince your website visitors to voluntarily complete an email marketing sign-up form.
Your lead magnet is the incentive that you offer your visitors to convince them to become email subscribers.
One of the most popular lead magnets that email marketers use to build an audience is the simple discount offer. In the example below, Obvi offers to send a 20% off discount code to each new subscriber's inbox.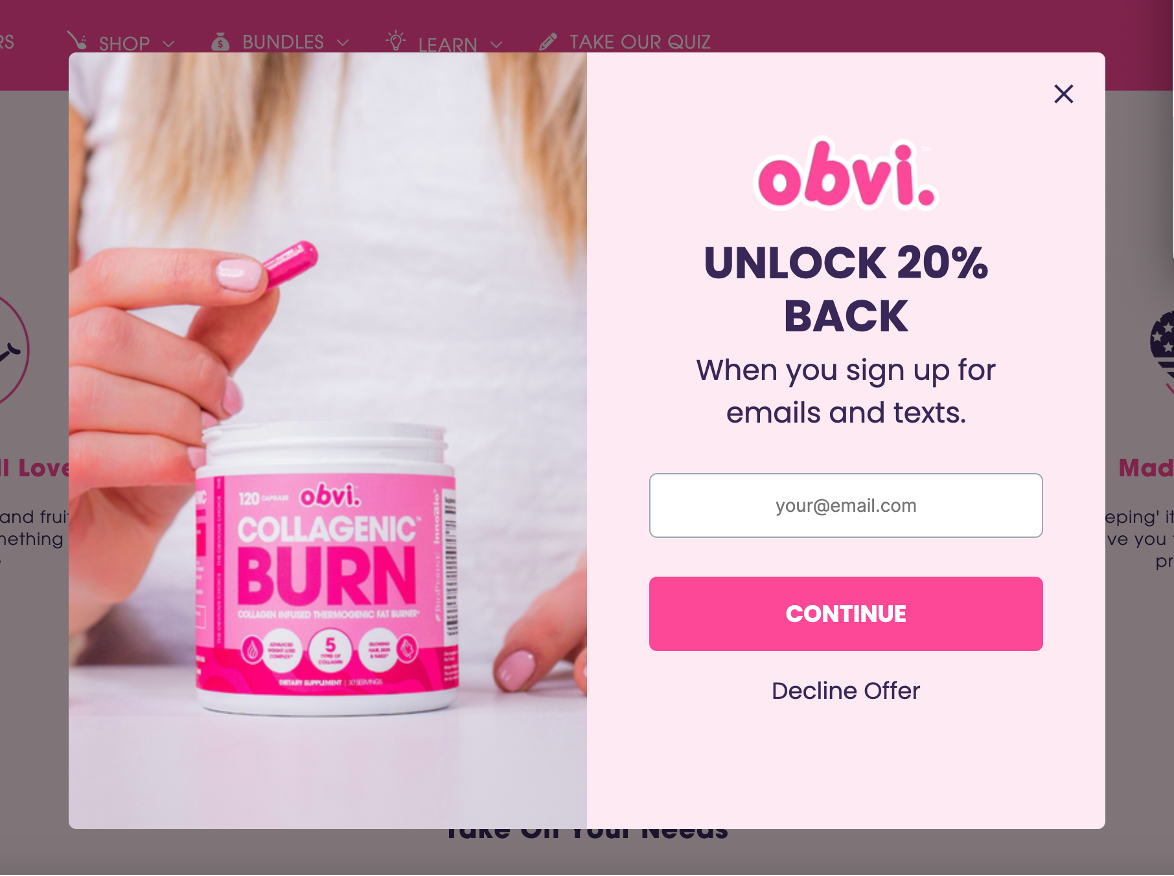 If you'd rather not offer a discount, you can also offer a valuable informational resource for free.
It could be an extension of a popular blog post, like in the example below, where a list of 101 Yoga poses is the lead magnet.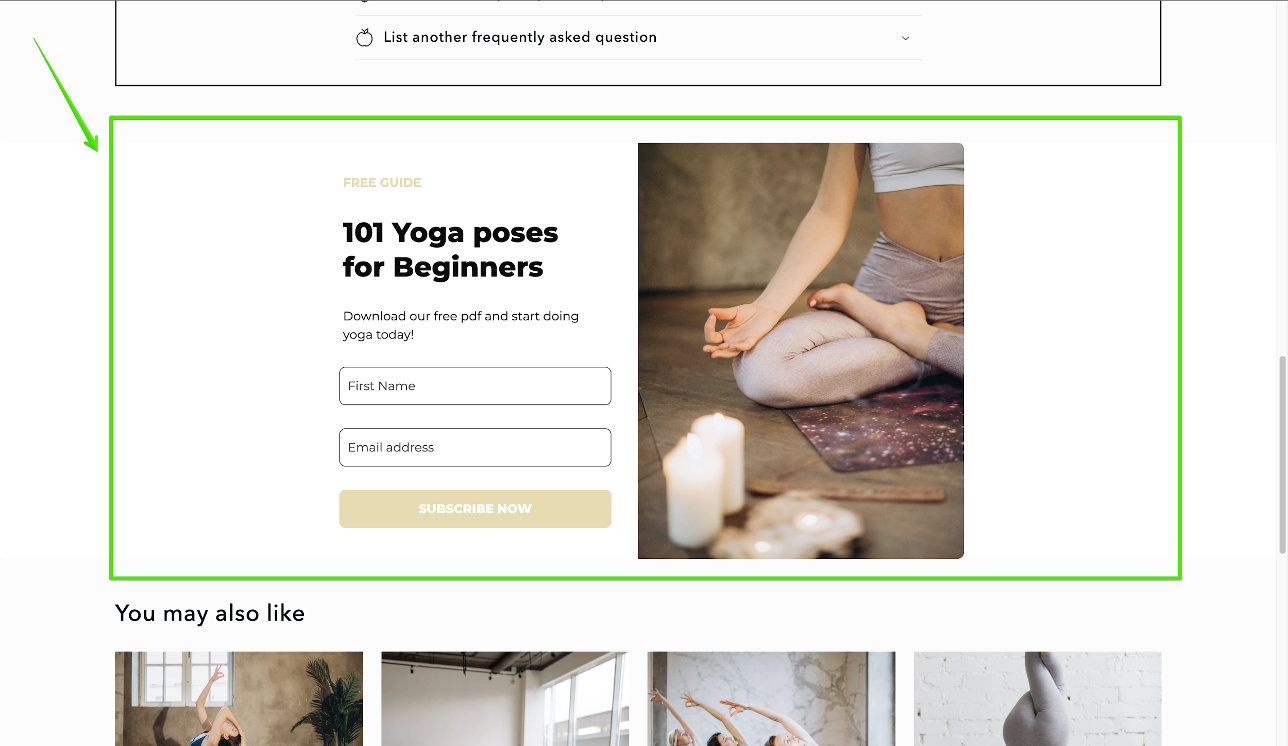 Following this email marketing best practice is a great way to build a list that's full of people who are truly interested in what you have to offer.
Check out these OptiMonk templates that can help to build a great email marketing list:
3. Create audience segments
Another key email marketing best practice is segmenting your list into smaller groups. This allows you to send targeted campaigns to customer segments that share key characteristics (and will find the same kind of messages relevant).
Some of the characteristics you can use to group your target audience into smaller segments include interest in a certain type of product, geographic location, or where they are in the sales funnel.
Note that the more data you have, the more targeted you can make your email campaigns.
That's exactly why email marketers have begun to collect extra information about their new subscribers during the lead-generation process.
Here's an example of an email marketing list popup that adds an extra step in order to collect more info: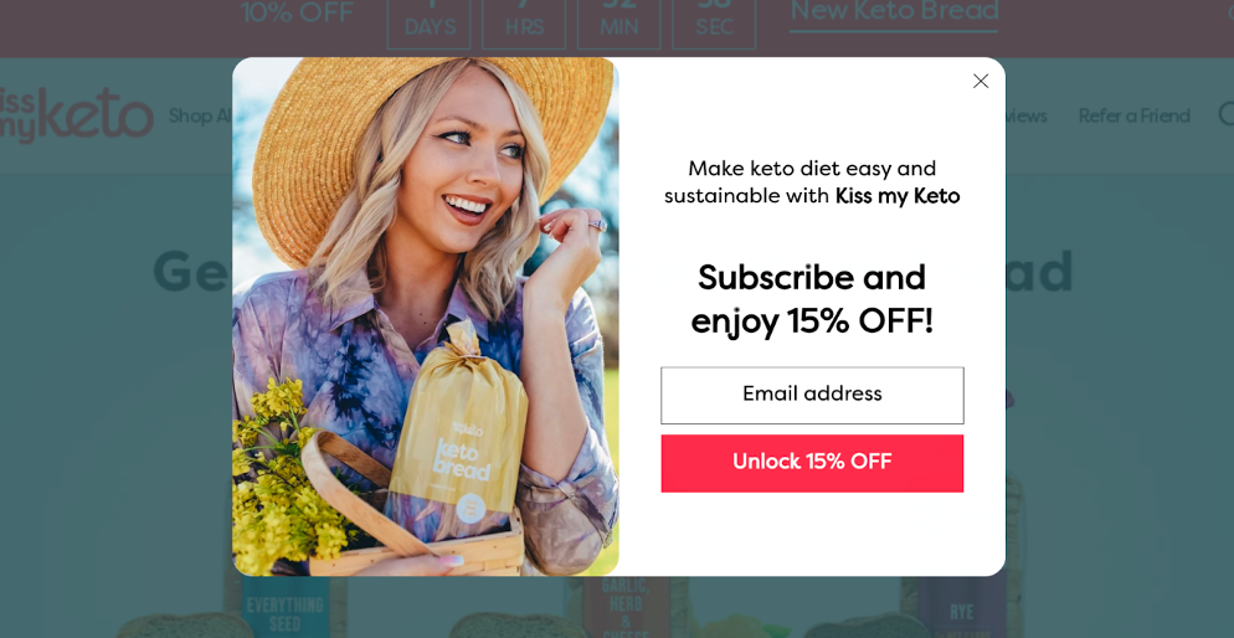 After a standard email sign-up form, they then show this second screen to their users: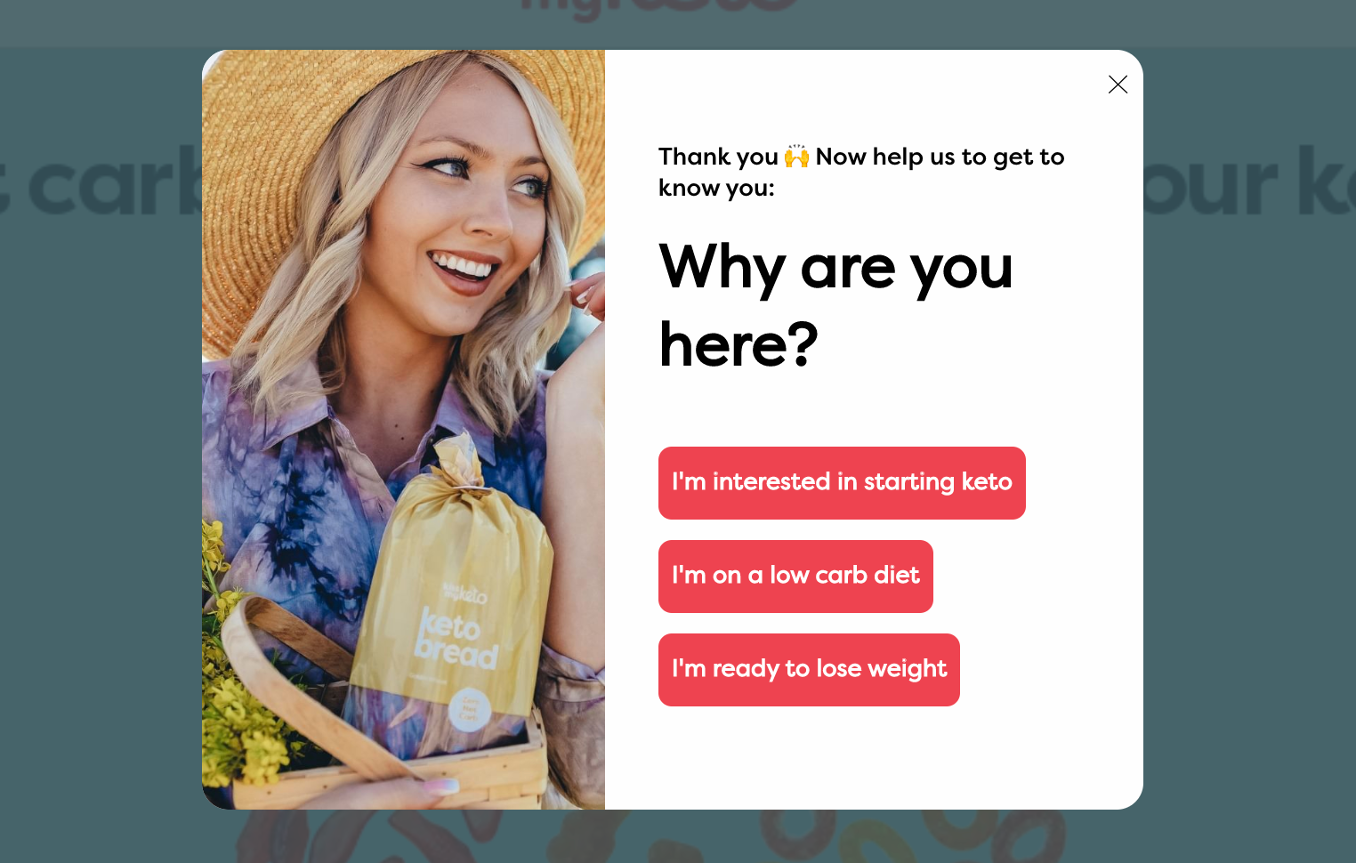 Ecommerce brands that use this email marketing best practice can send the information over to their email marketing platforms and use it to create email campaigns full of relevant content.
4. Collect zero-party data
Zero-party data includes all information that website visitors willingly and intentionally share with a brand. Usually, people will hand over information in exchange for an improved shopping experience or to obtain monetary or informational value.
As we saw with the last email marketing best practice, collecting zero-party data is key to delivering a personalized experience to your customers. When it comes to email marketing, you'll see your open rate and click-through rate skyrocket when your customers tell you what they're interested in and you provide content to meet their needs.
You can collect zero-party data by running on-site quizzes and surveys. Customers really enjoy completing quizzes, and you can use all the info you gather starting with your welcome email.
Here's a great example of a quiz that Rituals uses to collect zero-party data: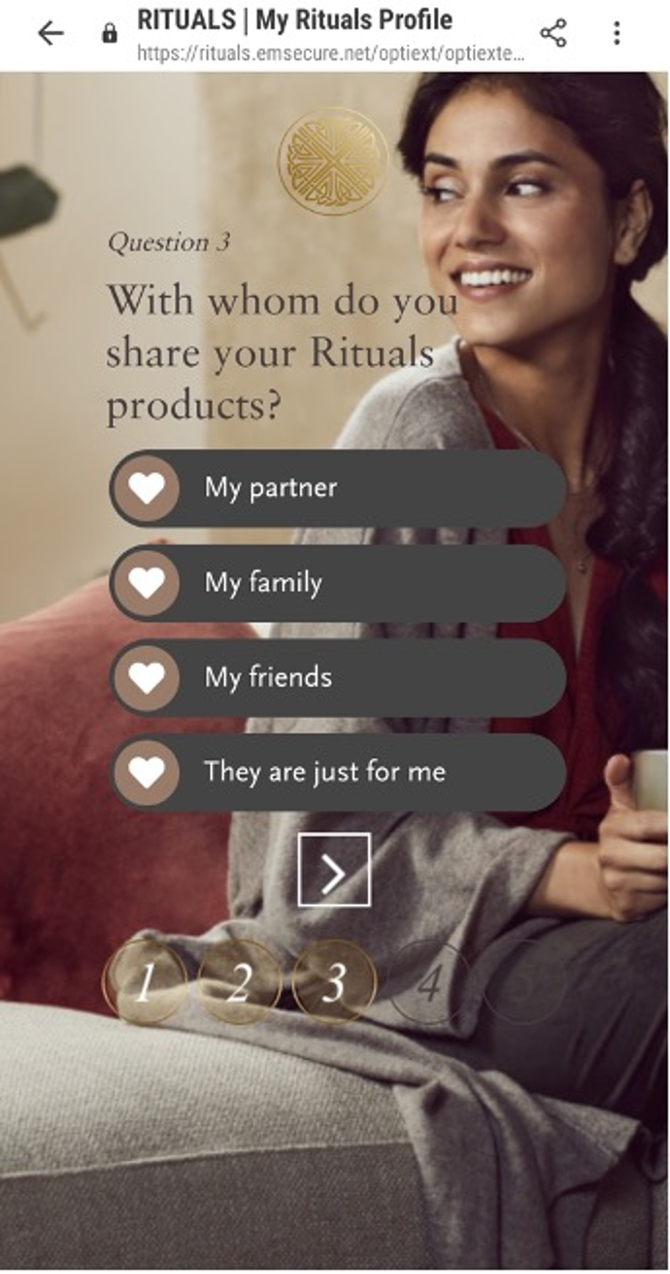 Here are some great-looking OptiMonk templates that you can use to collect zero-party data:
5. Clean up your list regularly
One of the most important email marketing best practices is making sure that your email marketing list is always up to date. You don't want to send your email campaigns to inactive accounts, since this will affect your rating on most email marketing platforms and email clients.
If lots of your emails bounce or are marked as spam, you'll likely not avoid spam filters.
It's also crucial to remove any users that have clicked the unsubscribe button. In some countries, you can be fined if you don't stop sending email campaigns to unsubscribed users.
6. A/B test your subject line
Email subject lines are one of the most important factors that determine the success of each campaign. If an email campaign has a particularly compelling subject line, it's going to get opened by many more recipients.
However, it's often difficult to predict exactly which email subject line will perform best. You can take a guess, but it's better to use cold, hard data to figure out the best email subject lines for all your campaigns.
That means that you should be using A/B testing to find out which types of email subject lines resonate best with your unique target audience.
For example, you might have more success with your welcome email if the subject line is straight to the point, rather than trying to use humor… or it might be just the opposite! What's important is that email marketing metrics like your open rate, click-through rate, and revenues are as optimized as they can be.
In fact, A/B testing isn't just one of the most crucial email marketing best practices, it's also one of the most crucial marketing best practices in general.
7. Use personalized email greetings
Connecting with subscribers on a personal level is part of any winning email marketing strategy. When the people receiving your email marketing campaigns feel like you're talking to them directly, they'll make a habit of opening your messages regularly.
The best (and simplest) way to give your email marketing campaigns a personal touch is by addressing your subscribers by name.
Most email marketing tools will allow you to do this in just a few clicks (as long as you have the information on hand).
8. Personalize the subject line and body of your email marketing campaigns
Using personalized greetings in your emails? Great! But don't stop there…there's a lot more you can do.
For example, if you know what kind of products someone is interested in, you can create email campaigns that contain personalized product recommendations. You could show them products from the categories they're interested in, or you could use an email campaign to inform your users that a product they're interested in is now on sale.
Yet another way of personalizing your emails is based on user behavior. For instance, you can send abandonment emails or reach out to customers who haven't returned to your site for more than 3 months.
As you can see, it's possible to personalize everything from an email's subject line to the content, which allows you to adjust all your future campaigns to each of your email recipients.
When you're writing your promotional emails, the second most important part (after the subject line) is the call-to-action. You don't just want your email campaigns to land in your subscribers' inboxes, you actually want them to complete some specific action.
A good CTA is three things:
short,

simple,

and clear.
You want to encourage your customers to move to the next step of your sales pipeline without thinking about it, so you don't want any confusion or questions to get in the way of that.
When you're successful at creating a compelling CTA, all your crucial email metrics like click-through rate will naturally increase.
10. Optimize your landing page headlines
Once an email subscriber has moved from an email campaign to your website, they shouldn't be surprised or confused by what they find there.
The easiest way to ensure your landing pages are consistent with your email campaigns is to make sure that the headline echoes the email headline and copy. That way, they'll find what they clicked through for.
You can use OptiMonk's Dynamic Content feature to implement this idea. Here's a landing page targeted towards a "working moms" segment: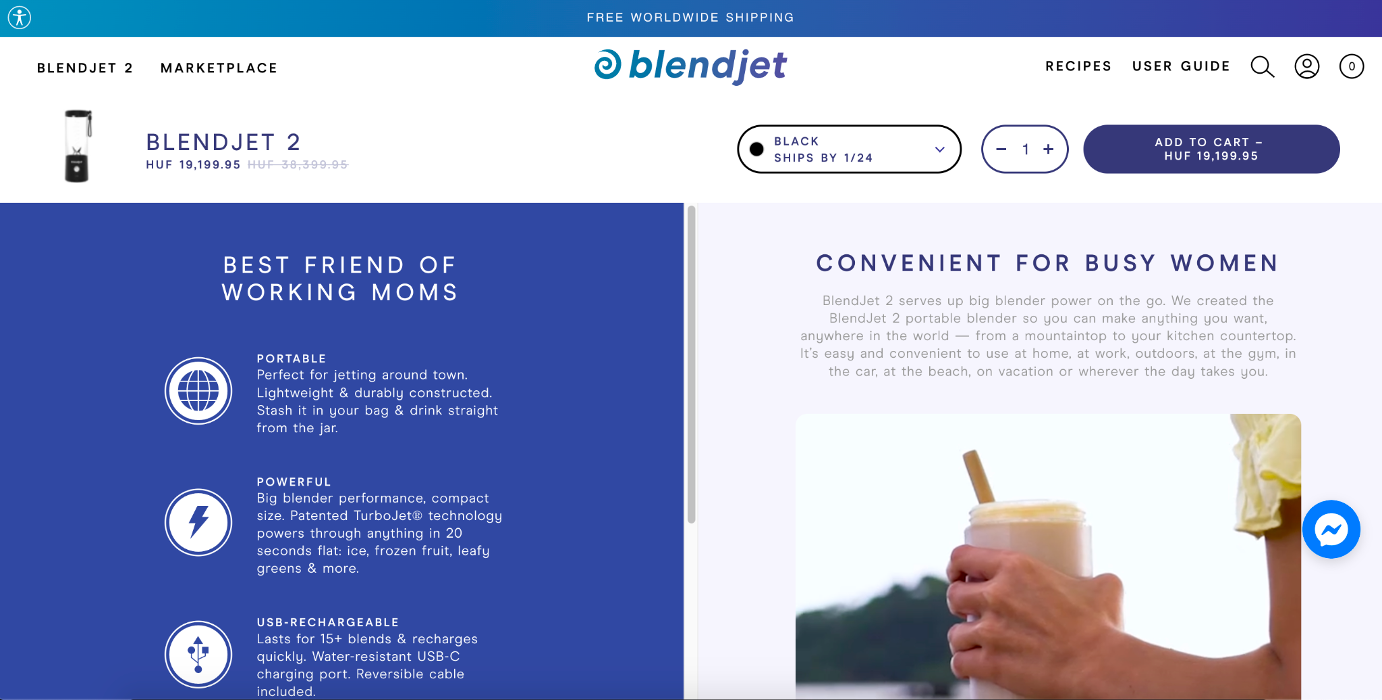 And here's another one that's targeted towards gym lovers: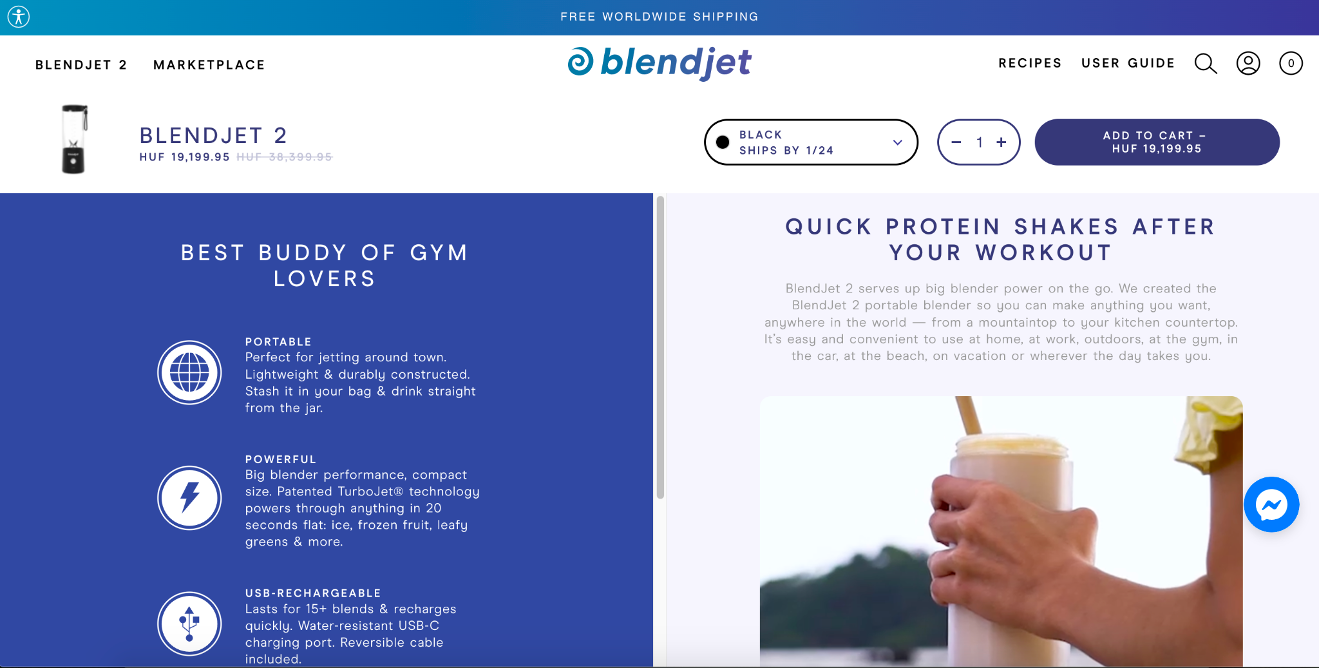 11. Redirect subscribers to personalized landing pages
We've talked about how important it is to go beyond simply personalizing the subject line of an email campaign… you can also go further than simply personalizing your landing page headlines.
Since you already have your subscribers' first names, why not use them on your landing pages to greet them personally?
Creating a fully personalized sales pipeline can boost the conversion rate of your email marketing campaigns and improve your ROI.
People will be delighted to see a personalized headline like this one: "Hey Ryan, welcome back!"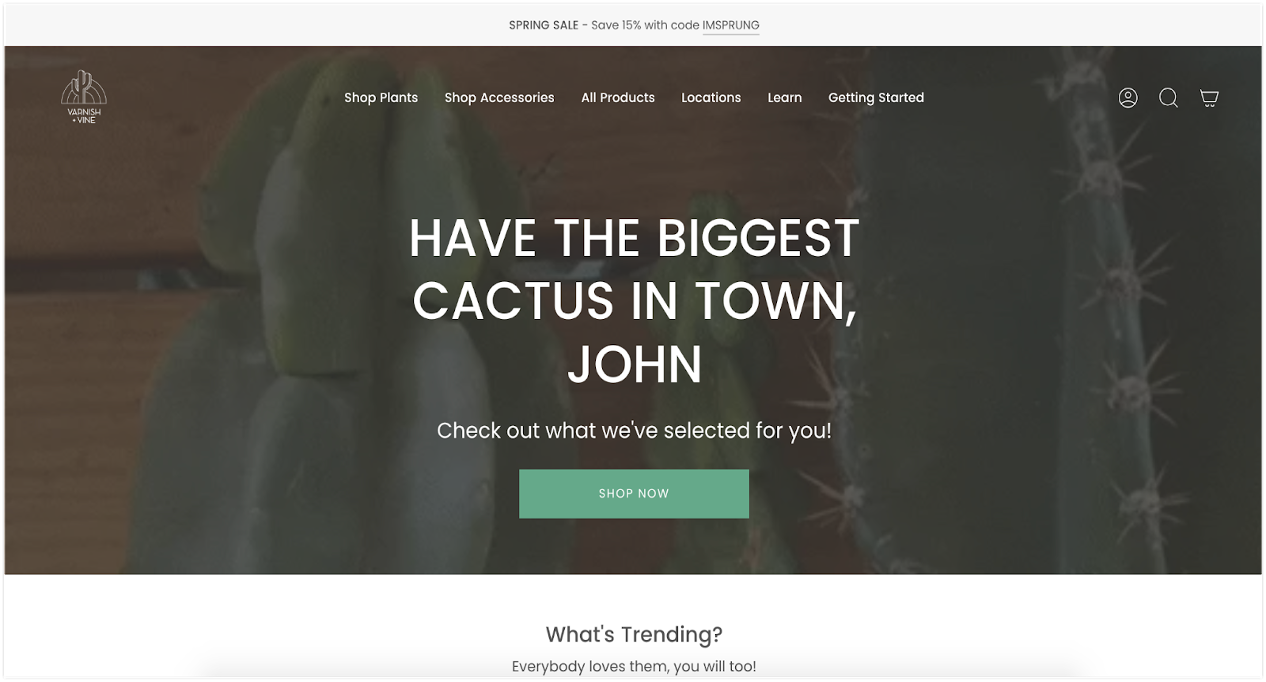 Bonus tip: Make sure these pages look great on mobile devices too, not just desktops. Since most people use mobile email clients to keep up with their communication on the go, many will be seeing these pages on mobile devices.
12. Improve your email marketing strategy based on data
You should always be looking to improve your email marketing performance by using data to see what's working and what's not. By using analytics, you can make more confident decisions about your email marketing strategy.
It's crucial to track metrics like open rates, click-through rates, and unsubscribes. This will tell you what people are actually interested in and what drives the most engagement.
Once you've improved the first few issues you find, check to make sure that your solutions are actually working. Then, you can move on to the next batch of improvements.
13. Always include an unsubscribe link
Even though you don't want your subscribers to opt out of receiving emails from you, it's important to include an unsubscribe link at the bottom of all your emails.
A few people will actually make it to your unsubscribe page, but everybody else won't feel like they're forced into getting emails from you.
What are the elements of a successful marketing email?
List segmentation:

Email marketing allows you to reach highly specific target groups. Take advantage of this by building a segmented list.

A compelling subject line:

An email's subject line is the main factor that determines whether someone actually opens your email. That's why you should always make sure your subject line can stand out in a crowded inbox.

Great copy:

All the text of your email campaigns—from the subject line to the preview text to the body—has to be on point.

A clear CTA:

Having a clear CTA is one of the most important email marketing best practices because it helps move subscribers from one stage of the sales funnel to the next. Make sure your CTA doesn't cause any confusion.

Personalization:

Make sure you always use all the data you have at your disposal to deliver relevant content to your subscribers.
What's the best way to build an email list?
As you've seen in this list of best practices, you want to build your own email marketing list from scratch. That way, you'll be able to cultivate an audience that's actually interested in your brand and in what you have to say!
When it comes to building an email marketing list organically, popups are your best bet. Since they're so effective at capturing attention, they can help you build an email list quickly.
Whether you're a seasoned email marketer or just getting started on your first monthly newsletter, we hope that you've learned something from this list of email marketing best practices.
When you strive to fully optimize your email marketing efforts, from your welcome emails to your purchase confirmation emails and beyond, you can build a base of extremely committed, loyal customers.
You can use OptiMonk to build your email marketing list quickly while collecting tons of highly valuable zero-party data. OptiMonk's innovative website personalization software is free to use, so there's no reason not to create an account today!