When you're trying to grow your ecommerce brand, marketing on social media should be at the core of your strategy. If you're already all-in with Instagram, you know how powerful it can be to build brand awareness and drive sales.
One of the most effective ways to market on Instagram is through short videos— but that's where things get tricky. Because unless you have a professional video team on hand, it can be tough to figure out how best to edit those videos so they look amazing and send the right message. 
But don't worry! We've put together this helpful guide for editing Instagram videos for your ecommerce brand so you can create high-quality videos with a professional, polished look.
Let's jump right in!
How to edit videos for Instagram
To edit your videos, you can use Instagram's built-in tools or use specialized video editing software. No matter what software you're using, follow these tips to ensure your Instagram videos look professional.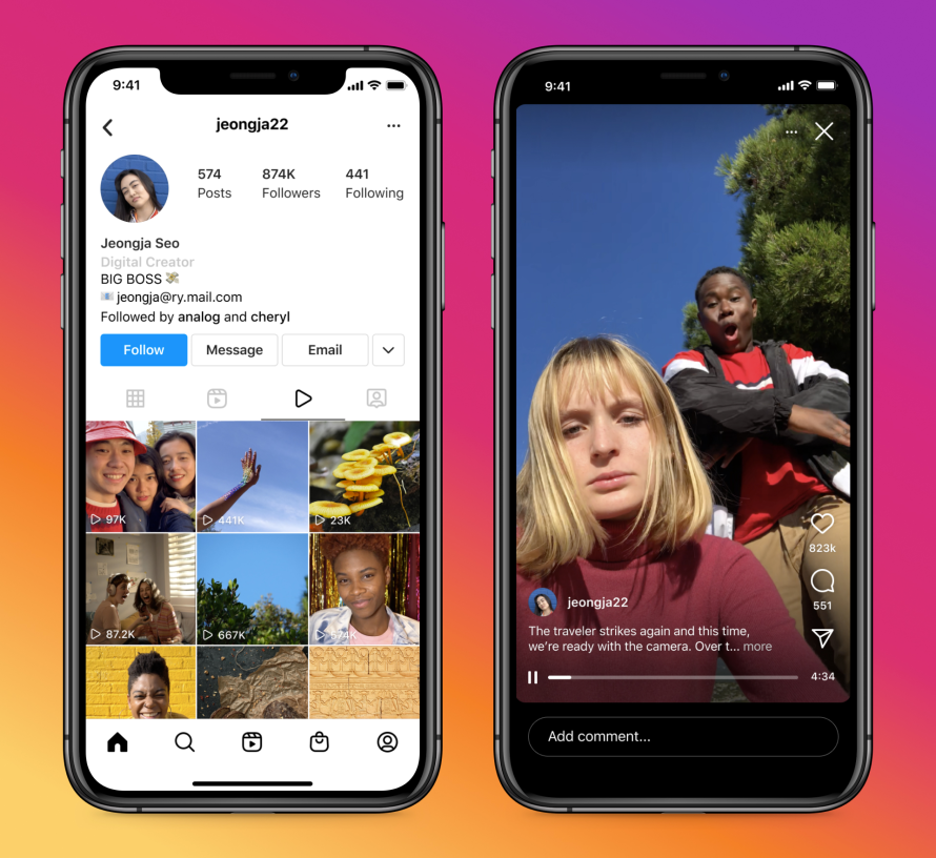 1. Determine your goal
Before creating a video for Instagram, it's important to determine your video content goal. By having a clear idea of what you want to accomplish, you'll be able to create a more effective video. 
Some common goals include:
Communicating with your audience

Attracting more Instagram followers

Asking for feedback

Educating the viewer on something specific

Creating social awareness or raising money for a cause
2. Choose a style of editing
You'll want to choose a style of editing that suits your brand and the story you're trying to tell. There are many different editing styles, and you should try out as many as possible before settling on one that works best for you.
Some common styles include:
Standard cut

Montage

Cut in on the action

Cutaways

Match cuts
You don't have to stick to a single editing style for all your videos—change things up to keep your content fresh, but make sure you always stay on brand.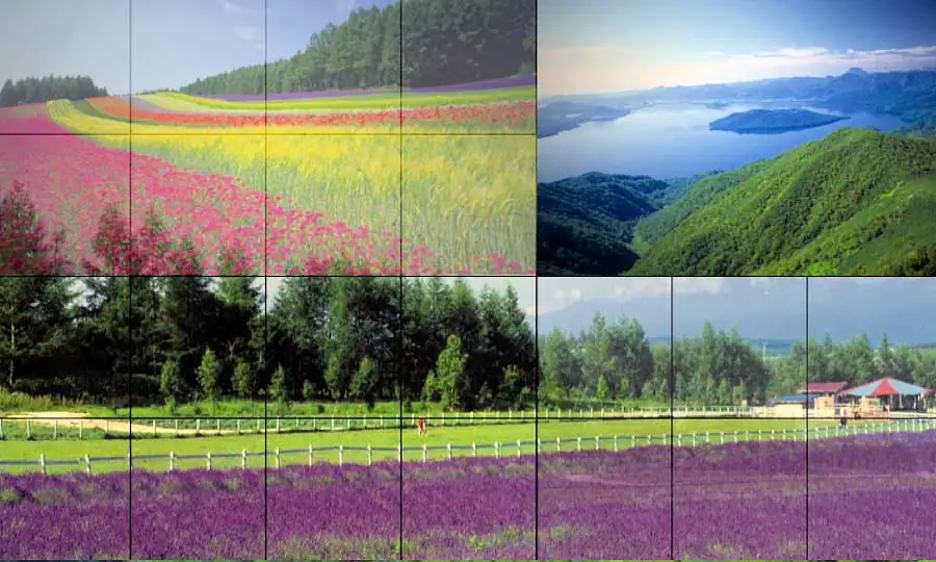 3. Keep your clips short
On social media, it's important to keep things short and sweet. You never want to bore your audience with long, drawn-out videos or overwhelm them with too much information.
According to HubSpot, Instagram videos should be no longer than 30 seconds.
It's also important to stay focused on the subject. While you might be tempted to try cramming in as many different shots as possible for variety, in most cases less is more.
4. Use subtitles
Do subtitles matter? Just consider this: 85% of videos on Facebook are played without sound!
When editing a video for Instagram, subtitles and overlay text help you add information to your video and grab attention.
For example, suppose you're editing a video of your new fitness clothing launch and discussing how they fit. In this case, subtitles could help you describe what you're wearing, provide more details about your designs, and share when they'll be available for purchase on your website.
5. Use transitions
Transitions are those little moments where your video moves from one clip to another. They don't have to be super obvious, and in many cases, they're quite subtle.
Their purpose is to help the flow of your story by connecting one scene with another or separating different parts of your video into distinct segments.
Here are a few types of transitions you can use:
Each transition has a distinct look, so you'll want to figure out what works best for the type of video you're creating and for your brand.
For example, if you want to smooth out a jump cut between clips without calling attention to the fact that there was an edit made (and thus ruining the flow), you could use a fade transition instead of cutting straight from one scene to the next.
6. Pick the right music
Music is a great opportunity to enhance your video's overall impact, which is why it's so important to choose wisely.
You may want to pick a song that fits with a particular clip or has lyrics that go along with what's happening in your video.
High-quality music will make your videos look more professional, but the wrong type can actually distract from the content and prevent your viewers from taking the desired action.
Try using royalty-free music instead of licensed songs. Take this Instagram video from HelloRache as a prime example. They chose calm instrumental background music that doesn't distract from the message, but rather amplifies it. The music helps the brand emulate the look of high-quality, professional video production.
How to edit Instagram Stories
Instagram Stories allow you to share photos and videos that disappear from your profile after 24 hours. Want them to stick around longer? You can choose to save them as story highlights, so they'll remain visible. 
Instagram Stories are fun to make because you can edit them directly in the Instagram app and easily add filters and emojis.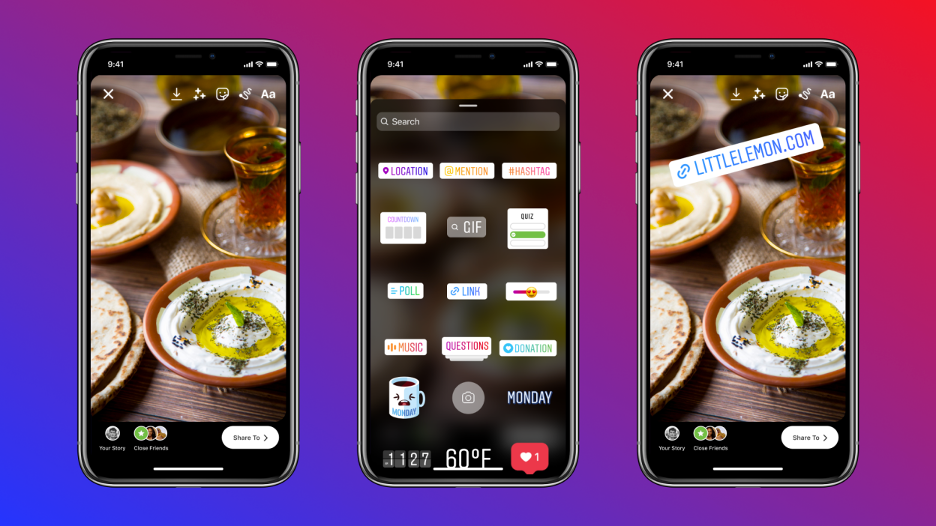 Use these 3 tips to improve your ecommerce brand's Instagram Stories:
1. Use polls to increase engagement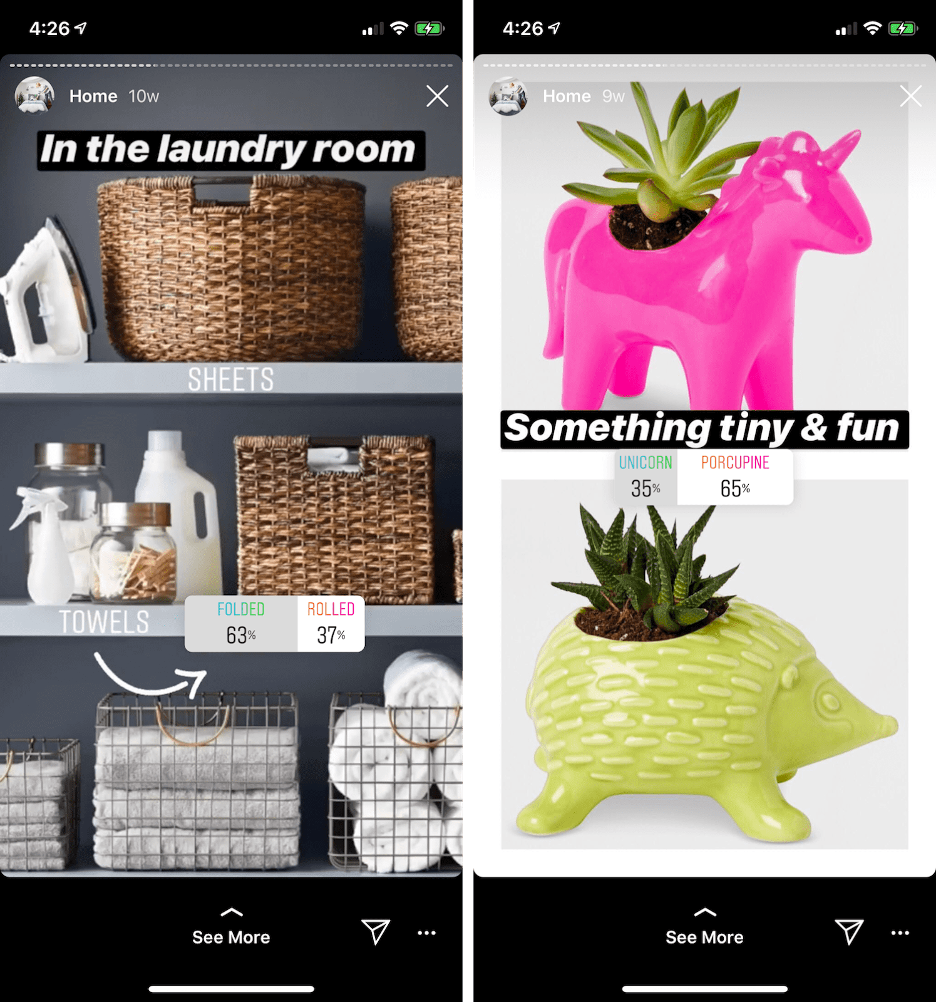 As your business grows and you start posting more videos on Instagram, keeping the engagement up is essential. One great way to do that is with polls.
Asking people for their opinion about your products is an excellent way to find out what they like and don't like about them. It also allows you to learn from their feedback to improve your offerings in the future.
And the best part of all? People love responding to polls. It takes just seconds, and gives them an opportunity to weigh in and become part of the conversation.
When you post a poll, remember to ask questions that are relevant to your business. For example, if you sell clothing online, you could ask questions about clothing trends or what styles customers prefer over others. 
Polls will help increase engagement and give you valuable information about what people want from your brand. 
2. Incorporate a call-to-action with stickers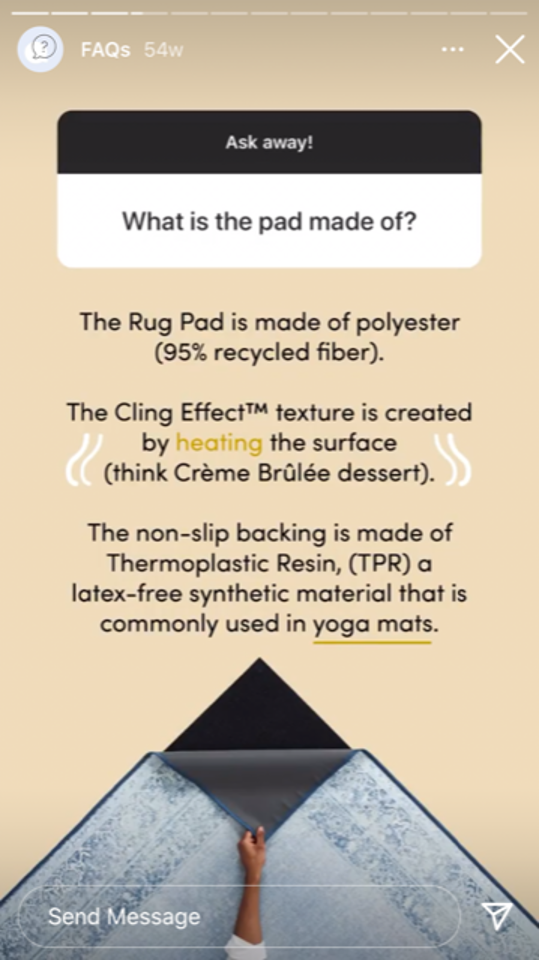 Did you just roll out a new summer collection? Let your audience know about recent changes to your business or industry with stickers!
You could also use stickers to encourage customers to get answers to commonly-asked questions. These Q&As will not only increase engagement but also give you helpful feedback for future product launches.
3. Add hashtags to reach a wider audience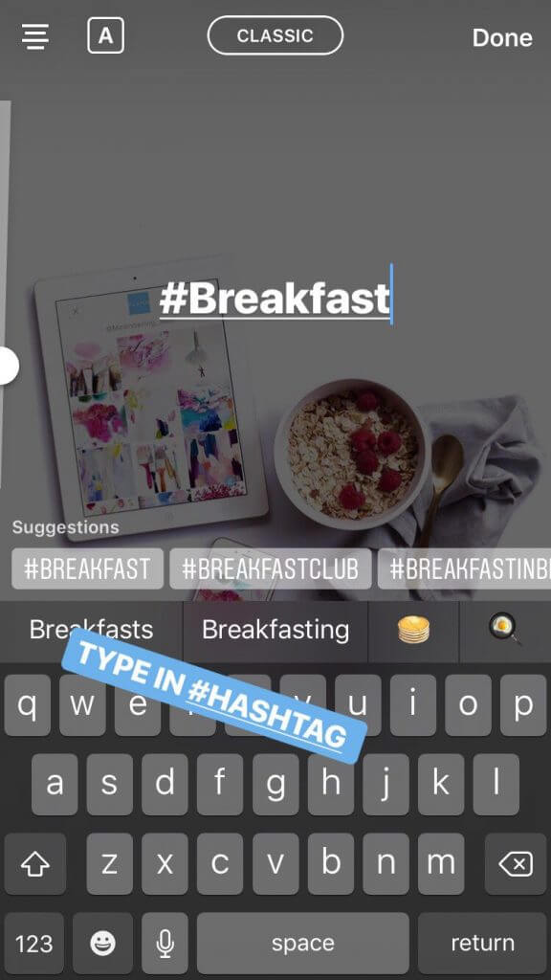 When editing your Instagram videos, don't forget to add relevant hashtags.
They're a powerful way to reach a wider audience and get your content noticed by other users, and gain more Instagram followers.
3 Instagram video editing apps
You can always use Instagram's built-in editing features, but if you're ready to take your Instagram video editing skills to a new level, consider using an external video editing app.
Quality editing software allows you to add effects, vector graphics, animation, and more to your video, making it much more engaging for viewers.
Here are the best Instagram video editors for improving video quality, adjusting video speed,  and creating professional videos to spruce up your Instagram content. 
1. Splice
With Splice, you can trim and add filters to your videos. You can also make changes to the speed of the footage to help improve the viewing experience. This software also syncs the video with the music you've added, making your videos look much more professional.
Splice offers a free version of the video editor, so you can create stunning Instagram videos without breaking the bank. And with an automatic subtitling feature planned for an upcoming release, you'll be able to add the perfect final touch to your Instagram reels.
2. VideoShow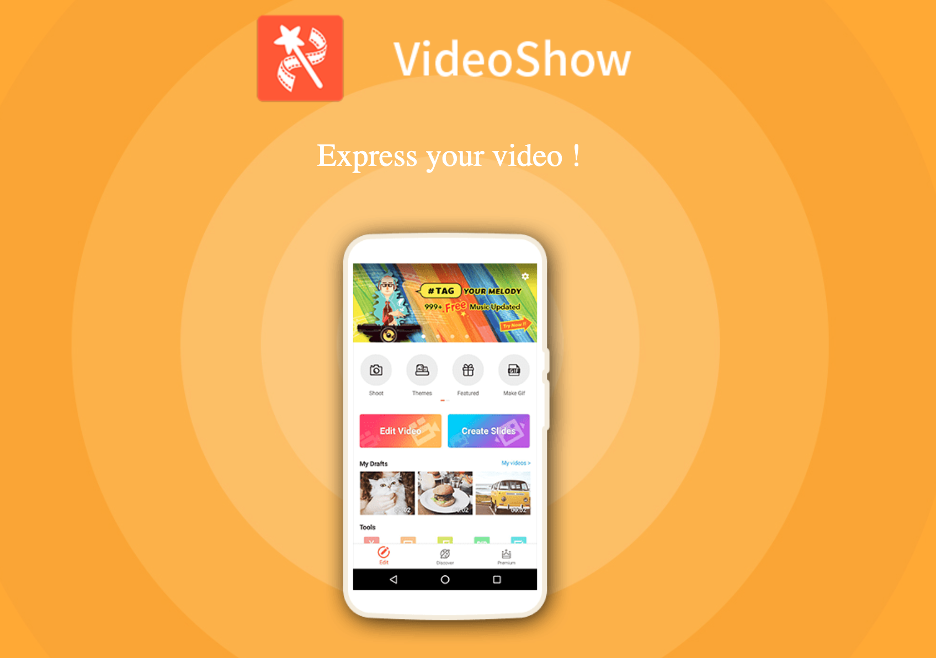 VideoShow is a cloud-based Instagram video editor that allows you to edit videos and upload them in just minutes. It's a great option if you have an ecommerce brand and need to quickly edit your Instagram videos before posting.
VideoShow has a variety of features, including:
An easy-to-use interface that lets you edit and trim videos with just a few clicks

A library of professional filters, effects, and transitions that allow you to customize your videos without having to learn complicated software

An easy way to add text overlays, callouts, and watermarks to your video, helping you look more professional and polished
You'll need to make sure your video size and format fit Instagram's requirements. You can use Quicktools by Picsart to convert and crop your video file to meet Instagram's required dimensions and format.
3. Adobe Premiere Rush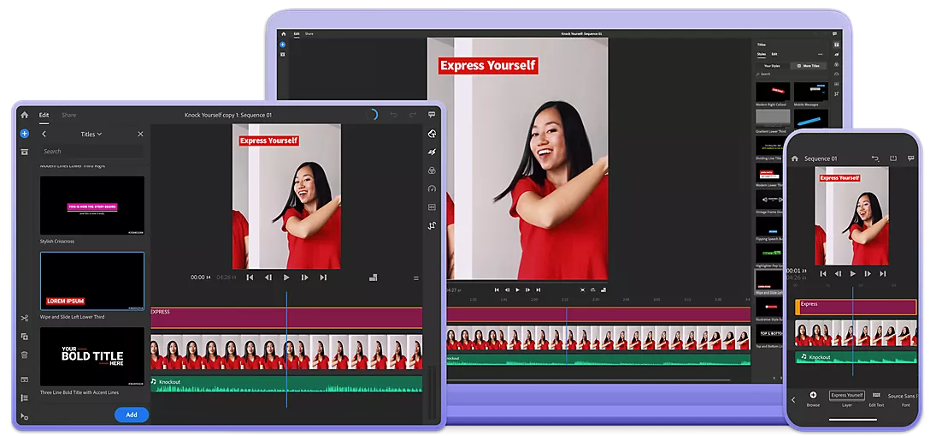 Adobe is the gold standard when it comes to video editing, but Premiere Pro has a steep learning curve.
Adobe Premiere Rush, on the other hand, is an Instagram video editing app that allows you to edit your Instagram videos easily from anywhere. You can use it to add effects, adjust the video's speed, and add music to create powerful videos for your Instagram feed. 
One of the most important things to remember is that Instagram isn't just a social media platform… It's an advertising platform.
And just like any other advertising platform, you need high-quality videos to drive results. 
People are spending more and more time watching videos on social media. In fact, Cisco predicted that by 2022 more than 80% of global internet traffic will be video traffic. 
If you want your followers to watch your videos and engage with them in a highly crowded space, make sure they're worth watching by prioritizing the editing and production quality of your next Instagram video!
Looking for more tactics on how to boost your social media results? Check out these articles: