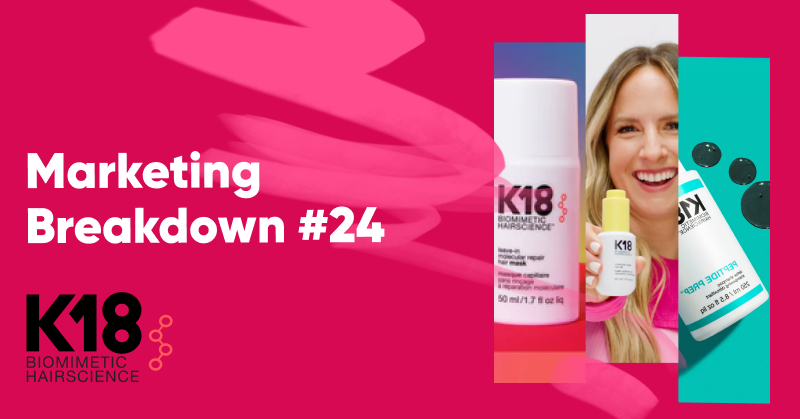 In the vast sea of hair care products, one brand has been causing a stir since its launch in December 2020. Armed with a patented peptide technology clinically proven to reverse hair damage, this brand is rewriting the rules of hair care.
But what sets them apart?
It all began with their laser focus on the hairstylist community, laying the foundation for their remarkable journey.
The results speak for themselves. With almost half of traffic coming from organic search and a significant 34% from direct sources, this brand's followers are ready to buy any of its transformative products. Their commitment to building an authentic brand and leveraging the power of social media has paid off, revolutionizing how we approach hair care.
Join us as we delve into the fantastic world of K18's marketing strategy.
How K18 started on a path of growth
When K18 first launched, they understood the importance of building relationships within the hairstylist community.
Instead of relying solely on traditional advertising, they took a different approach.
They reached out to hairstylists, provided them with their innovative products, and invited them to experience the transformative effects firsthand.
By allowing hairstylists to try their products, K18 aimed to create a ripple effect. They knew that once hairstylists experienced the effectiveness of their hair care solutions, they would be eager to share their newfound discovery with their communities.
After all, personal recommendations hold immense power in influencing consumer behavior.
Through their strategic approach, K18 successfully cultivated a core community of hairstylists who believed in the brand and its offerings. These passionate professionals played a vital role in driving K18's marketing efforts, contributing a remarkable 40% of the brand's earned media value.
Their genuine enthusiasm and advocacy created a domino effect, captivating a wider audience and solidifying K18's position as an industry game-changer.
To further support the hairstylist community, K18 established a unique website dedicated exclusively to professionals.
The website, aptly named K18 Hair Pro, became a haven where hairstylists could access exclusive resources and industry insights and engage in meaningful conversations.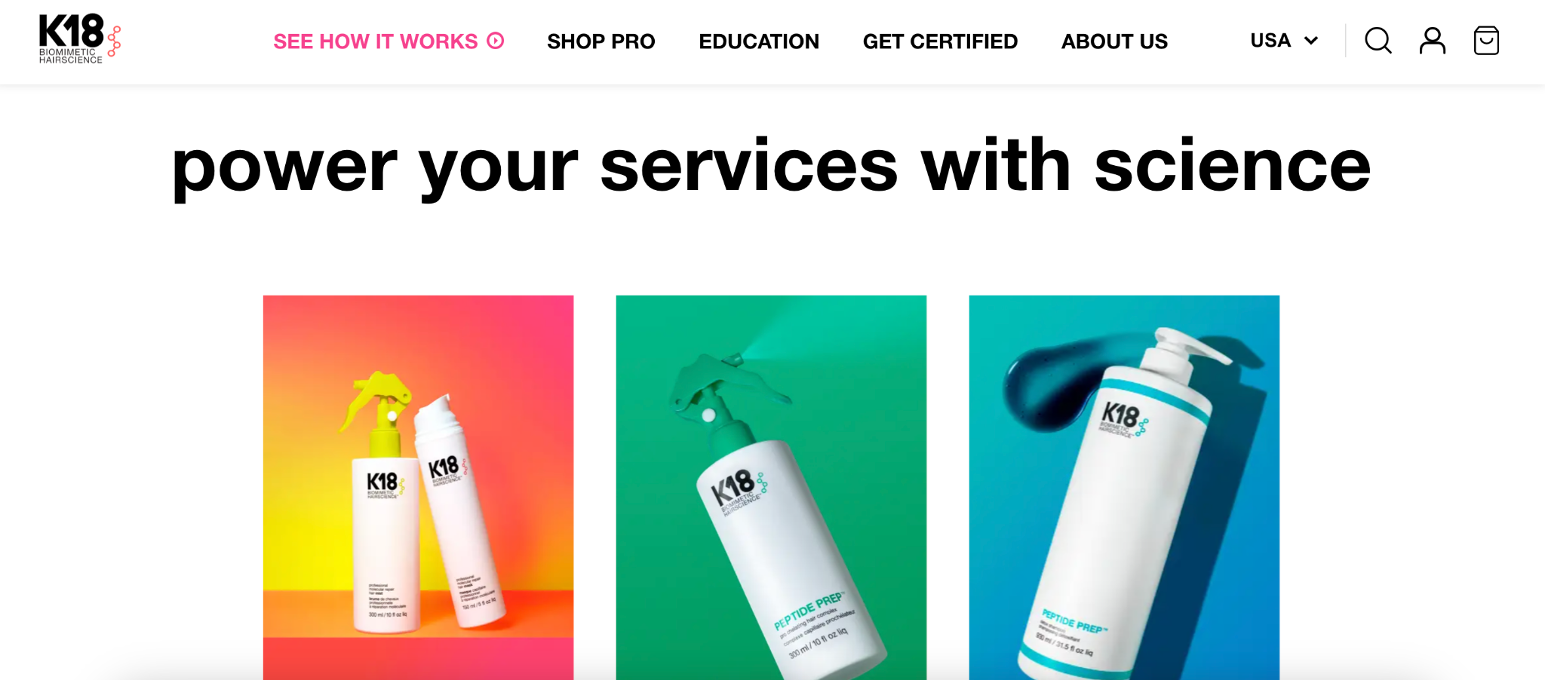 Nurturing this specialized platform allows K18 to foster a sense of community, empowering hairstylists with knowledge and tools to enhance their craft.
One of the key takeaways from K18's remarkable journey is the importance of identifying influential figures within your industry. These individuals have the ability to amplify your brand's reach and impact.
Offering your products to industry influencers can help you tap into their established networks and benefit from their recommendations. When those with influence vouch for your brand, it opens doors to new audiences and creates a foundation for organic growth.
How K18 went viral on TikTok in 2021
December 2021 marked a pivotal moment for K18 as they unveiled their first TikTok commercial. This strategic move coincided with their entry into Sephora, a major milestone for the brand.
The primary objective behind this TikTok campaign was to boost brand awareness and drive follower growth. K18 recognized the immense potential of TikTok's massive user base and sought to leverage its viral nature to create buzz around its products.
To ensure the success of their TikTok campaign, K18 partnered with talented and influential TikTok creators Mikayla Nogueira and Brad Mondo. These creators had a significant following and were renowned for their expertise in the hair care industry.
Collaborating with them allowed K18 to tap into their existing fan base and gain instant credibility within the TikTok community. This strategic alliance helped them reach a wider audience and ignited curiosity among potential customers.
This ad also kicked off a campaign: the K18 Hair Flip Challenge.
In the world of TikTok, hashtags hold immense power. K18 strategically introduced the hashtag #k18hairflip as part of their campaign, and it quickly gained traction and momentum.
Today, this hashtag boasts a staggering 11.2 billion views. The hashtag not only sparked curiosity but also encouraged users to engage and create their own content related to K18's products.
This user-generated content further amplified K18's presence on TikTok, creating a snowball effect that led to increased brand visibility and organic growth.
By the end of K18's month-long TikTok campaign, the results were nothing short of extraordinary. They witnessed a remarkable 70% lift in daily average sales, reflecting the power of TikTok in driving tangible business growth.
Additionally, K18's profile following skyrocketed from 2,000 to an impressive 20,000. These numbers speak volumes about the impact that viral marketing on TikTok can have on a brand's trajectory.
How K18 uses social media in their marketing strategy today
Since the end of 2021, K18's social media presence has witnessed remarkable growth. With a staggering 151.2K followers and 4.3M likes on TikTok, they've captured the attention and admiration of a vast audience.
Their primary focus lies in brand building and creating top-of-funnel content that engages and captivates their target market.
A key aspect of K18's social media strategy is their collaboration with content creators and influencers. They understand that the authenticity and influence of these individuals play a vital role in introducing their brand to new audiences.
However, K18 doesn't focus solely on number of followers when selecting influencers. Instead, they carefully evaluate the level of influence and authenticity the influencer brings to the table.
The goal is to create content scenarios where influencers genuinely love and endorse K18's products, leading to organic, impactful endorsements.
@k18hair We're headed to LA! Come hang at the K18 magic science bus 🧬 Learn more about K18 and experience the world of hair in virtual reality. Plus get exclusive swag and treats. Tag the friends you want to go with below! 📍 Sephora @ The Grove LA Friday, May 12th @ 12:30PM-7PM Saturday, May 13th @ 10AM-7PM Sunday, May 14th @ 11AM-7PM #k18hair #k18results #sephora #losangeles ♬ original sound - K18 Hair
K18's commitment to teaching sets them apart in the hair care industry. Regardless of the platform you find K18 on, their underlying objective is to educate their audience.
Whether it's through their website, blog posts, emails, infographics, or videos, they strive to provide valuable information and insights: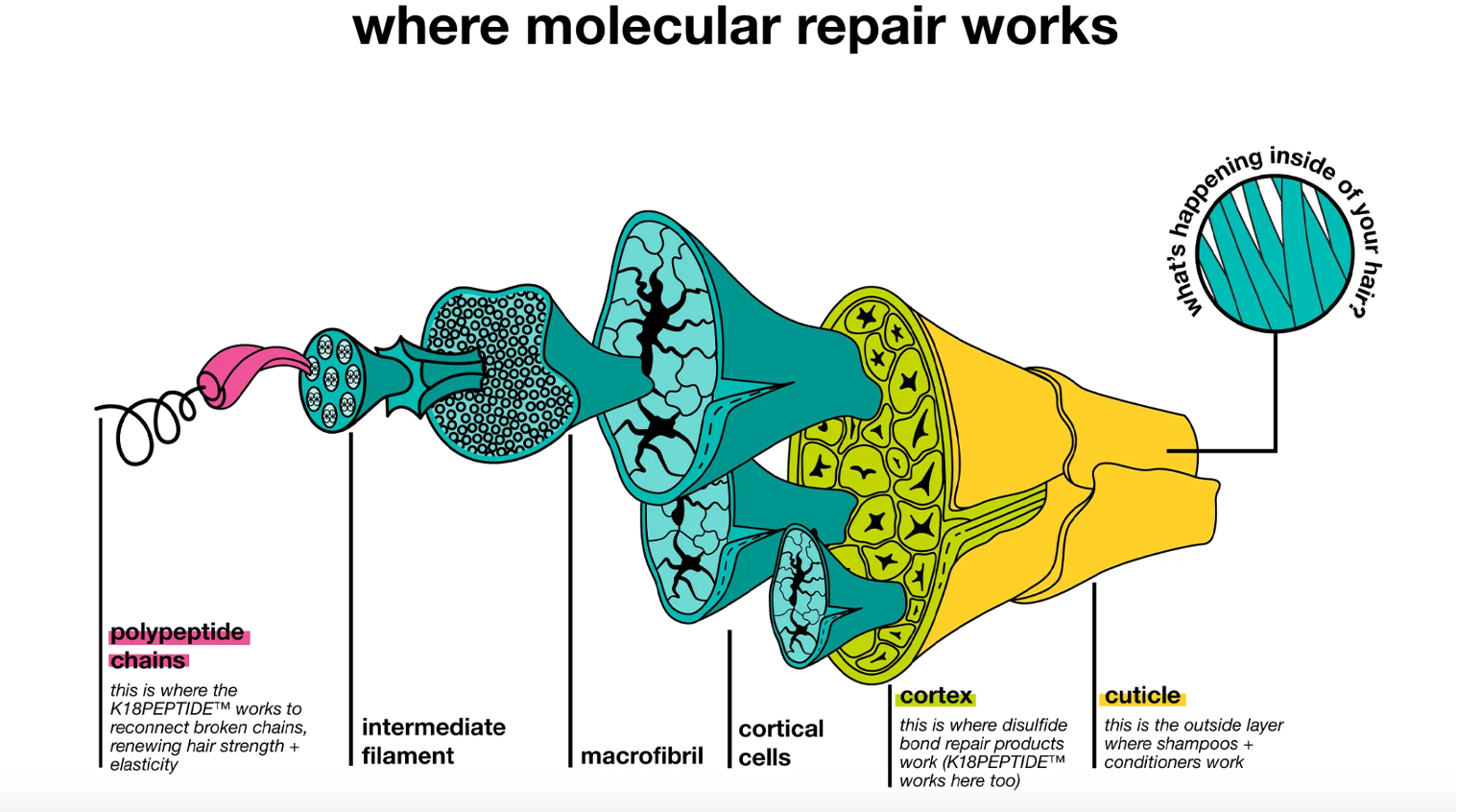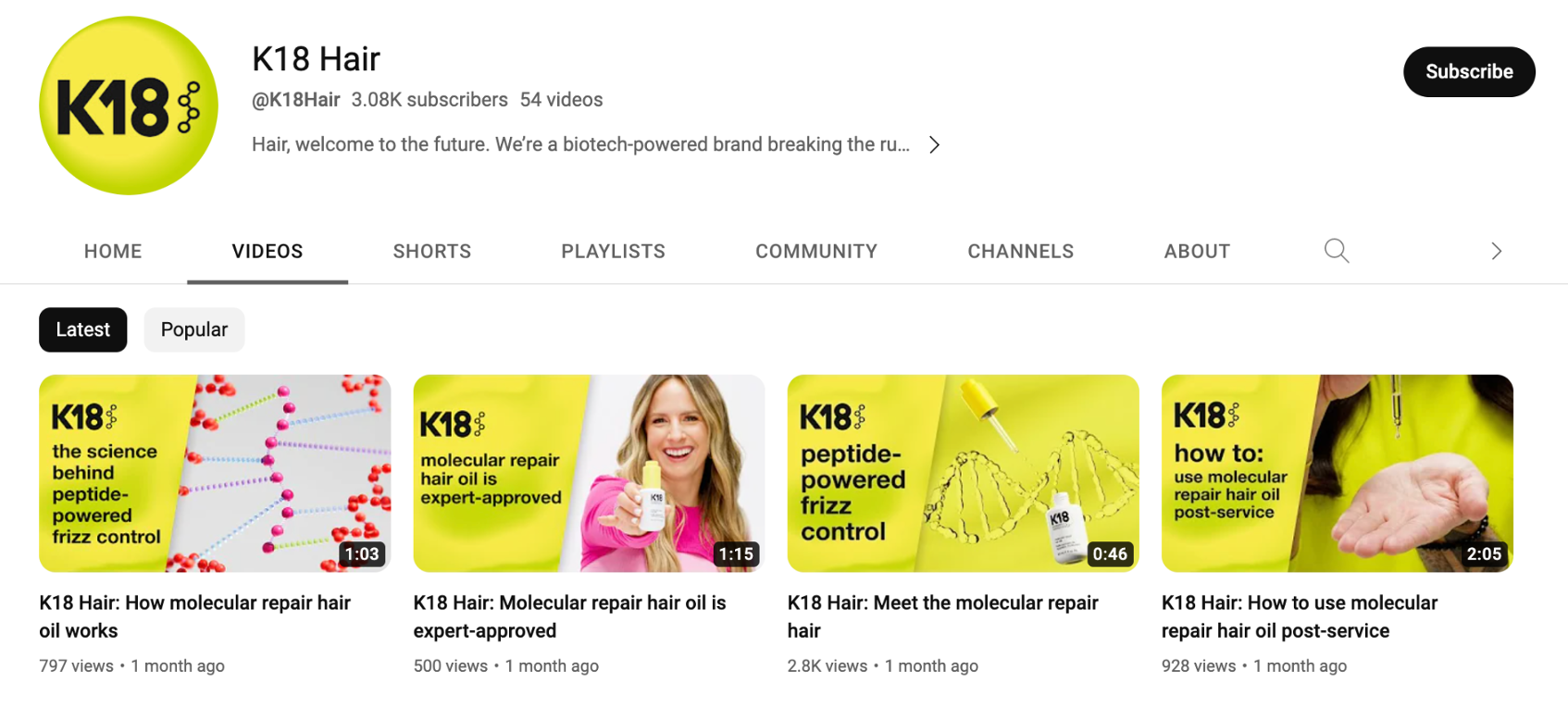 The future of K18's social media marketing strategy
One of the key factors that will shape K18's future social media marketing strategy is the dynamic nature of social media trends. Platforms like TikTok, Instagram, and Twitter constantly evolve, with new features, algorithms, and content formats emerging regularly.
To ensure continued success, K18 recognizes the need to stay abreast of these trends and adapt its content accordingly. Embracing the latest features and leveraging new content formats helps K18 to engage its audience and maintain a fresh, exciting presence on social media.
K18 also understands that the future of its social media marketing lies in building meaningful connections with its audience. It's not just about promoting products; it's about fostering a sense of community and authenticity.
K18 will continue to prioritize engagement and interaction with their followers, responding to comments, messages, and inquiries promptly.
K18's social media marketing strategy has revolutionized the hair care industry. They've effectively used platforms like TikTok, Instagram, and Twitter to reach a wide audience, build their brand, and drive engagement.
Their success stems from staying up-to-date with social media trends and prioritizing authenticity and community-building.
Looking ahead, K18's future social media strategy holds immense potential. By adapting to emerging trends, embracing new content formats, and leveraging data-driven insights, they can continue to innovate and captivate their audience.
Their ability to foster meaningful connections with customers and deliver valuable content will be crucial for ongoing success.
Now that you've seen how K18 used the power of social media to supercharge their growth, it's time for you to leverage the same strategies to grow your business. Go ahead and give it a try!