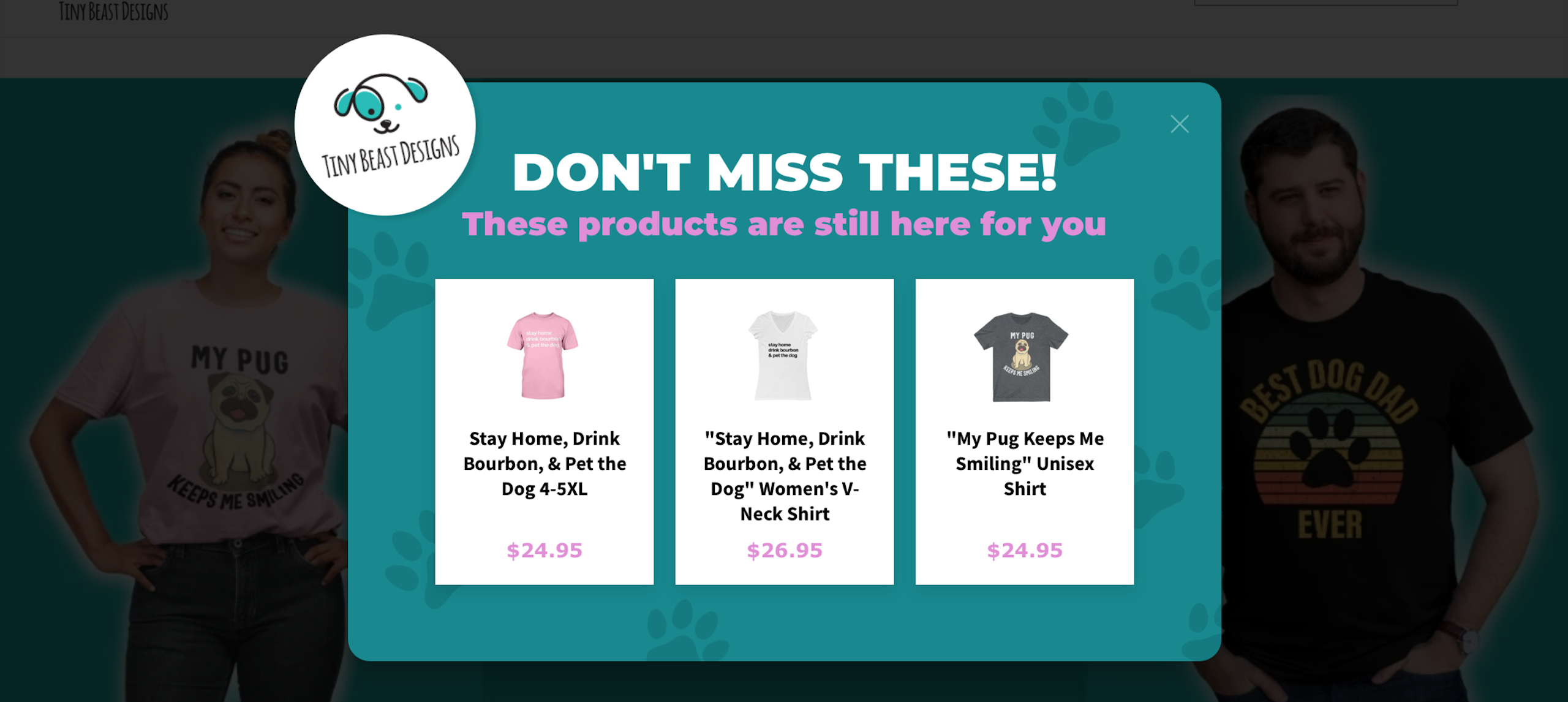 We're thrilled to announce that we launched Dynamic Product Recommendations, the easiest way to create product recommendation campaigns in OptiMonk.
Why use Product Recommendations?
Have you ever browsed an ecommerce website and thought: "Wow, this recommended product talks to me. This is exactly what I want!" It happens with me pretty often and there is no surprise with it.
Personalized Recommendations are all around us. We listen to music recommended by Spotify, we watch movies recommended by Netflix, and we buy products recommended by Amazon. Recommendations are great, we all love them, but they are not made solely for the visitors' happiness.
More and more ecommerce stores started implementing product recommendations to boost their revenue. Recommending customers relevant products can literally multiply your revenue, and it can also save your business.
Do you know what happens when ecommerce stores try to push the wrong products to their customers? According to Forbes, more than half of people would never visit them again. That's why product recommendation is not just a source of extra revenue, but it is also becoming your visitors' expectation. Those webshops which can't live up to their visitors' needs, they can be sure their competitors will. And this can take them out of business.
The Power of Amazon for Your Store
The time when product recommendation was the luxury of Amazon and other huge ecommerces is long overdue. Today you can implement it with a couple of clicks and even for free. At least with OptiMonk you can. 😉
Our engineering team worked really hard to build such product recommendations that are both easy to use and powerful. We believe that even the smallest businesses should have such power tools in their shed.
OptiMonk tracks your visitors' behavior on your website and recommends products based on it. Today, we are launching two logics, and more will follow.
Showcase Your Most Popular Products 👑

People tend to lean towards trends, and being the "Most Popular Product", is great social proof that can be used to convince customers to Buy What Everyone Else is Buying. That's why we launched the Most Popular Products logic. With this, you can recommend the most popular items from your whole lineup in your popup campaigns.
💡 What to use it for?
Assist First Time Buyers:

Assist your first-time visitors in exploring your website faster by showcasing your most popular products with a popup when they arrive at your website. This way you can decrease churn and increase your conversion rate.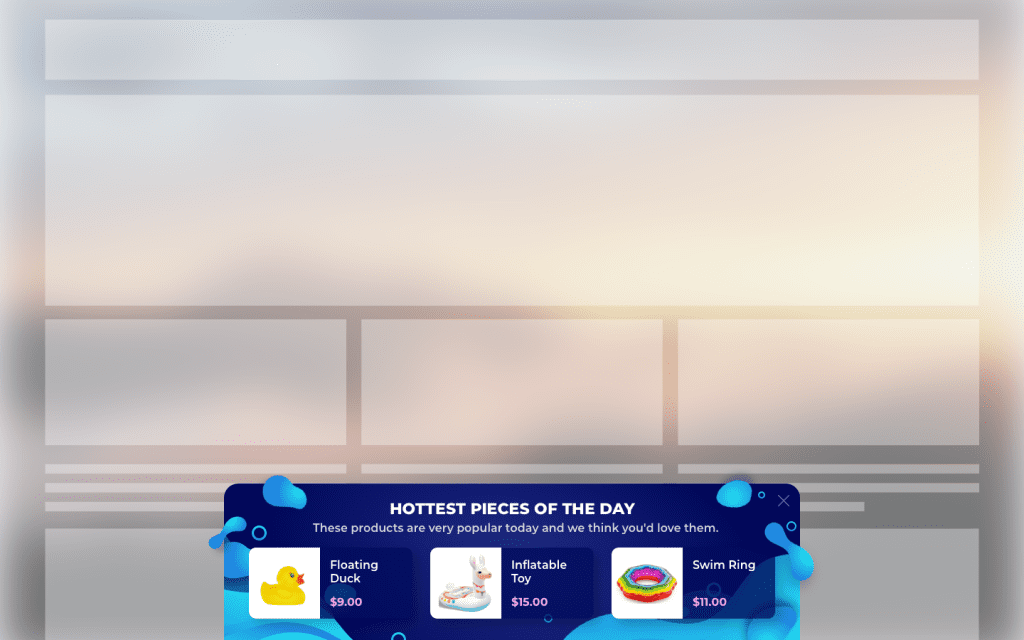 Most Popular for Exit Intent: Stop visitors from abandoning your website by recommending products that they might be interested in. Set up a popup with the exit intent and add Most Popular Product Recommendations. This also helps decrease churn and increase your conversion rate.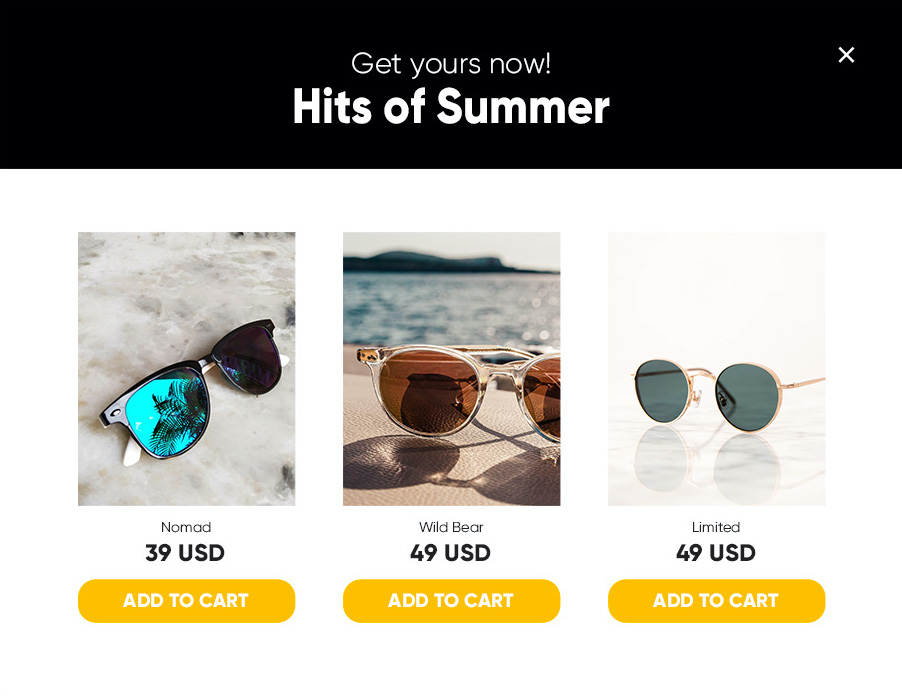 Recommend Visitors' Recently Viewed Products 👀

Let's say a visitor views a product in your webshop and finds it interesting, but might not be ready to buy or something distracts them. They navigate away or even worse, leave your website and forget that it ever existed. To avoid losing these visitors, we built a smart recommendation that showcases the products your customers visited recently. With this logic, you can help your visitors navigate back to products they viewed recently, or remind returning customers where they left off.
💡 What to use it for?
Personalize Exit-Offers:

Add Recently Viewed Product Recommendation to your Exit-Offers. This will be another chance for them to buy a product they were viewing before.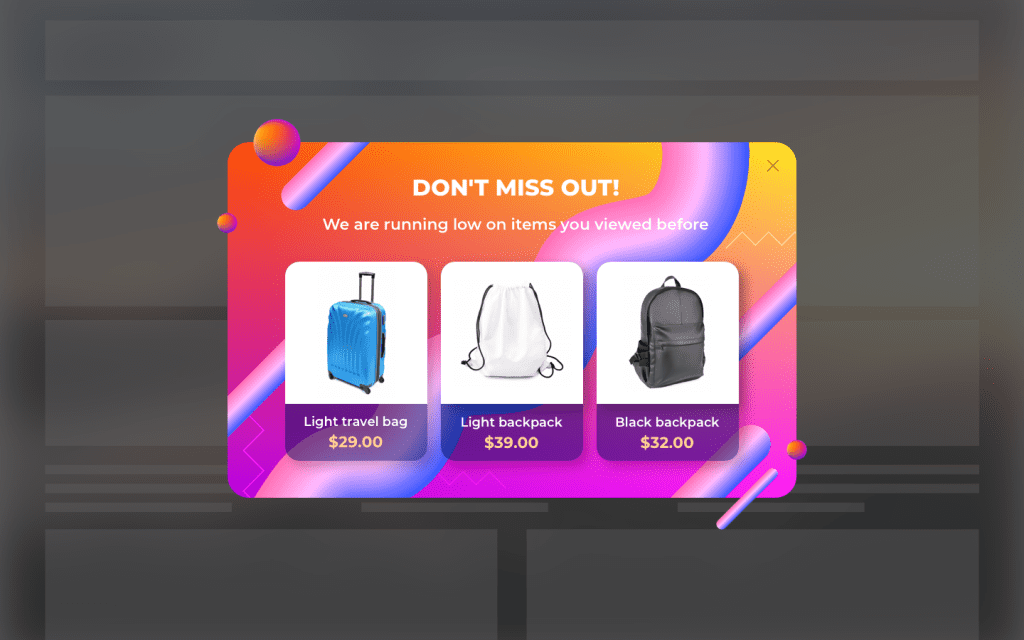 Remind Visitors Where They Left Off: Welcome your returning visitors with a Recently Viewed Product Recommendation Sidemessage. This way you help them navigate back to products they were interested in before. Think: "Strike while the iron is hot."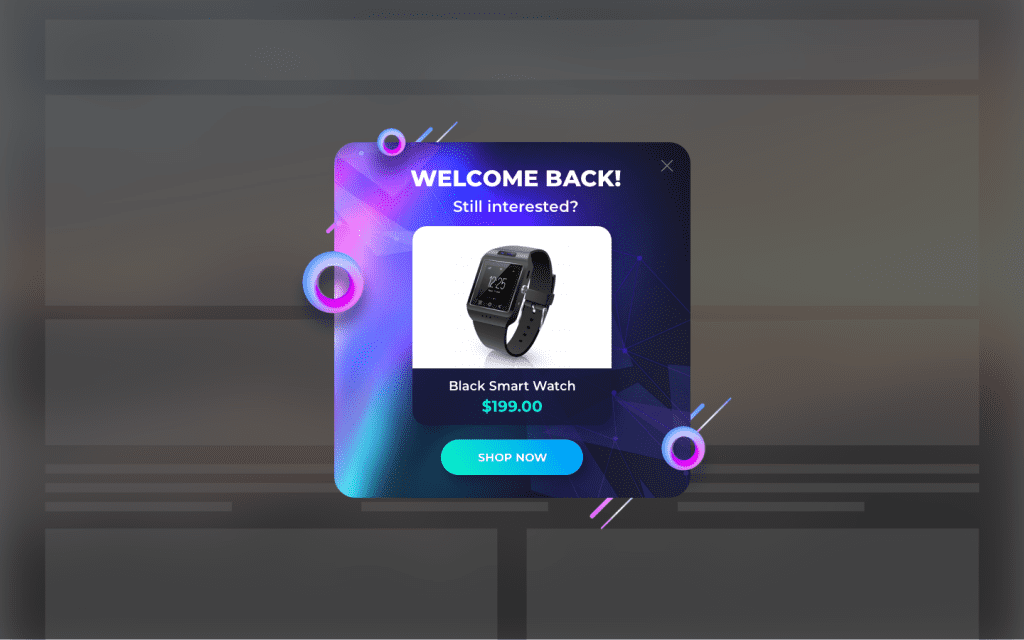 Navigate visitors to previously viewed items:

Show your visitors the items they've viewed while browsing your site. This helps to navigate them back to products they were interested in before.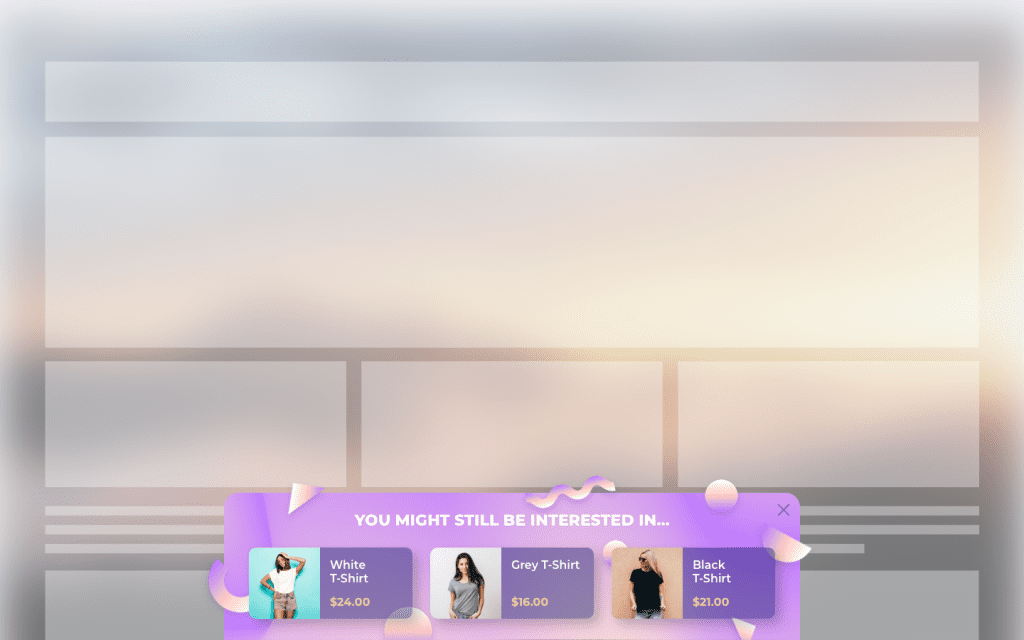 Here is our guide on how to set up a Recently Viewed campaign: Support Article
Our Product Team added a nice touch to our recommendations to make them fail-safe. OptiMonk recommends only those products you currently have in stock. If you have nothing to show, then the campaign won't be displayed.
Thank you for your time today! It's time to launch your first dynamic product recommendation campaign. Sign Up For Free or Sign In to your OptiMonk account and use one of our Templates to Start Your First Campaign Today!