2019 was an eventful year for all of us:
Game of Thrones has ended and fans were disappointed (let's not talk about that last season),

we've all seen the epic finale of Avengers: Endgame.

the whole world held together when the Notre Dame Cathedral and Amazon rainforest fires happened,

Austria legalized same-sex marriage,

and Archie Mountbatten-Windsor, the son of Prince Harry and Meghan Markle was born.
And of course, we've been busy all year at OptiMonk too. It's time to take a look back at some of our favorite moments from 2019.
1) We held a training session for ecommerce stores about traffic generation and conversion optimization
Back in April, a group of eCommerce store owners and marketers gathered together for a day in Budapest to learn about traffic generation, lead generation, and conversion optimization.
The presenters were Nicole Mezei, our CEO, Judit Pal, the CMO of OptiMonk, and we also had two guest presenters. This was our first event with a fee and we were happy to see that it was so successful.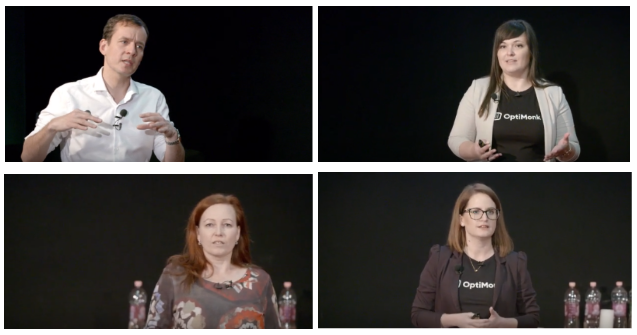 2) We celebrated our 5th birthday
It's hard to believe, but it's been 5+ years since the launch of OptiMonk. Time flies!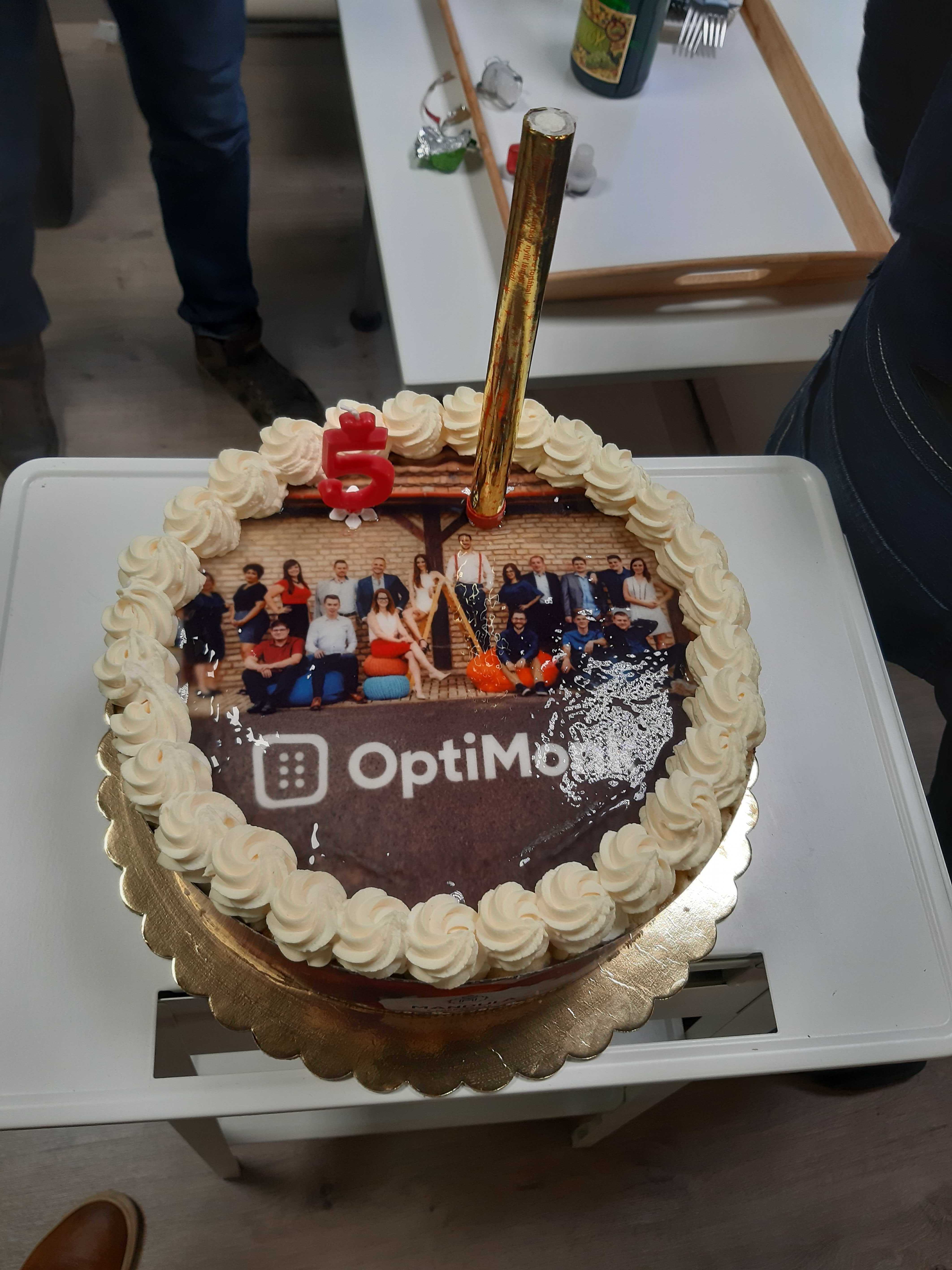 During this time, we had many unforgettable moments. Check out this video where we share with you some of our best memories during our 5 years. Enjoy!
3) Our CEO, Nicole Mezei has been nominated as "Female Role Model of the Year" at the European Startup Award
The Global Startup Awards annually selects and awards those within their respective regional tech/web industries that have shown outstanding achievements in business and service to the community. Working with local partners in each of our regions, they go on an annual expedition to find those companies and individuals that have gone on to become a game-changer or inspiration to thousands, if not millions or billions of users and fans.
Our CEO, Nicole Mezei has been nominated as "Female Role Model of the Year" at the European Startup Award for the second time in 2019.
We are proud of you, Nicole!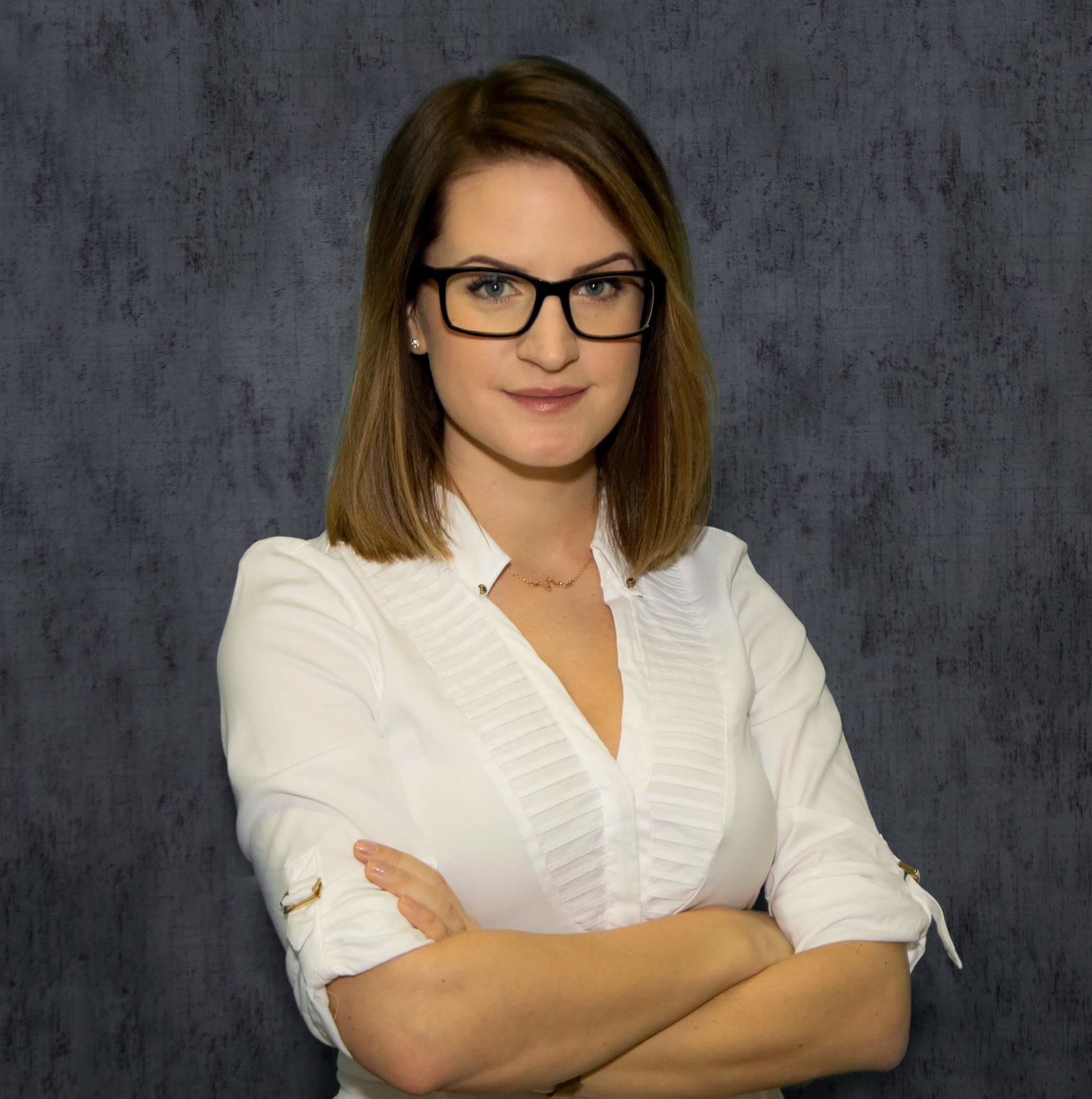 4) We became #1 Product of the Day, #1 Product of the Week and #5 Product of the Month on Product Hunt
After launching OptiMonk on Product Hunt in July, we've never thought of being featured as the Product of the Month… However, all of our efforts have paid off. As a result of everyone's support, we've gained 900+ upvotes on the launch day.
We not only became the #1 Product of the Day, #1 Product of the Week, but OptiMonk also stayed in the featured items of the 'Popular this month' category. We gained the #5 spot for July with 2,000+ upvotes.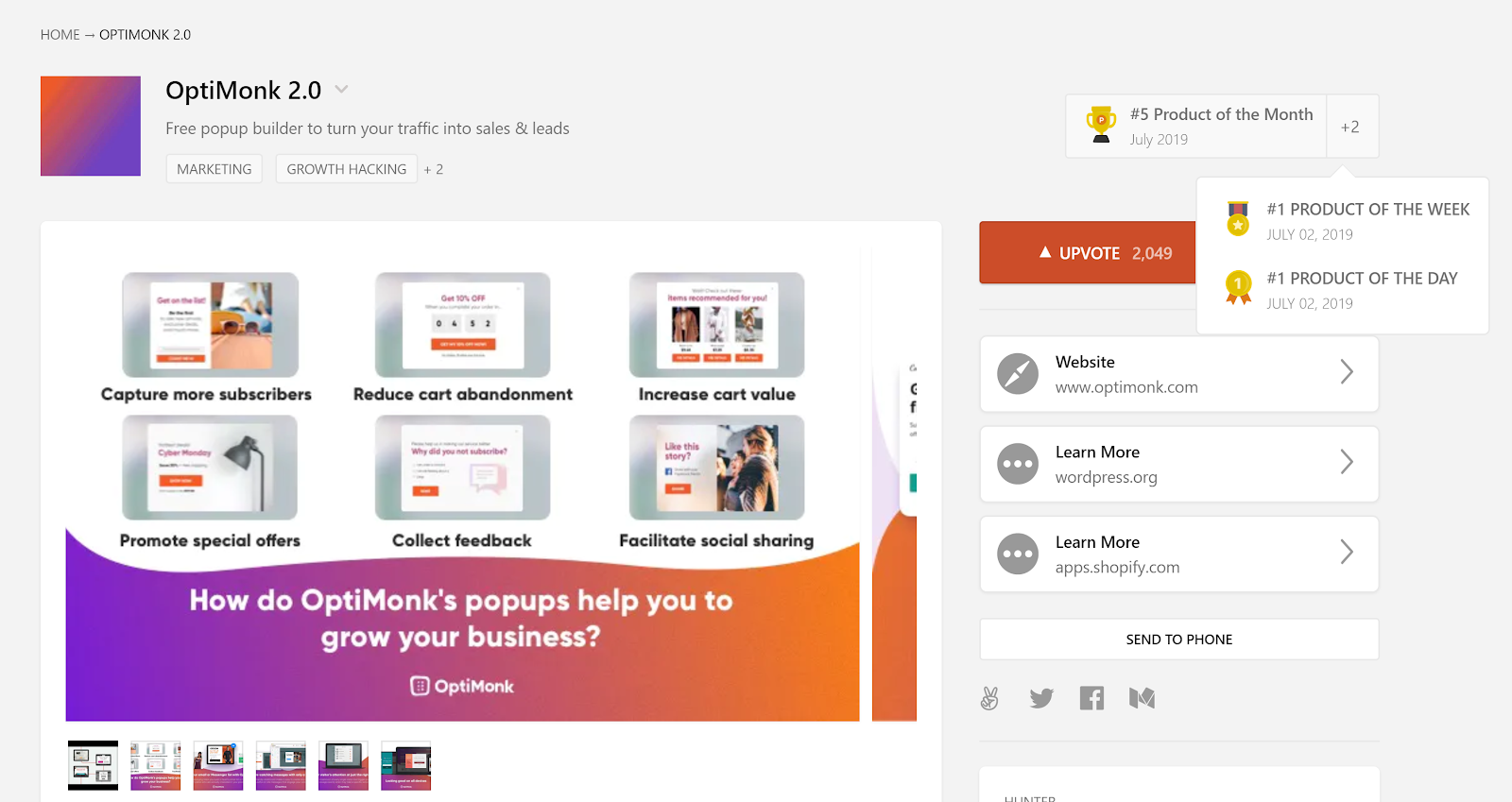 Since that we have been featured on more famous software review sites, like G2 Crowd and Capterra.
5) We won the 'Best Marketing Software' Award
In 2019, OptiMonk also made it to the TOP Ignite 100 list – that is designed to help businesses of all sizes find the software best suited to their marketing needs – from SEO and paid media to social media, email marketing automation, analytics, funnels and more.
We gained the prestigious #7 spot. If you want to learn more about the best digital marketing software on the market, click here.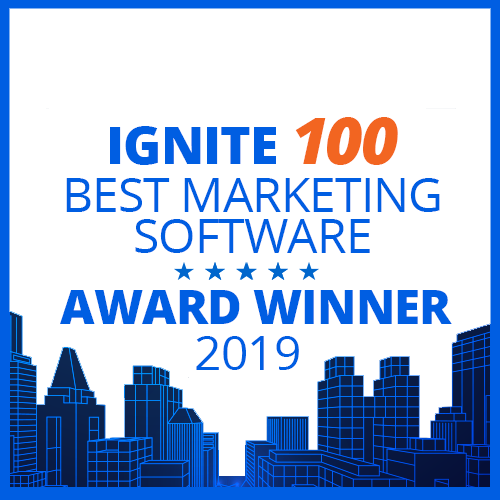 6) We attended several conferences around the world
This year we had the opportunity to attend more conferences than ever before. It's been a pleasure for us to meet many new people and learn the latest best practices.
I was trying to make a full list, but I'm pretty sure I missed a few. 🙂 So, let's see all the conferences we attended in 2019:
WebSummit (Lisbon)

Saastock (Dublin)

GrowthHackers Conference (San Francisco)

Ecommerce Expo (Berlin)

SaaS Movement (Brno)

SaaStr Europa (Paris)

SaaStr Annual (San Francisco)

We've been a part of the following conferences as attendees and exhibitors as well:
Traffic & Conversion Summit (San Diego)

Marketing Expo (Budapest)

Ecommerce Expo (Budapest)

Marketing Festival (Budapest)

7) We released 124 new templates
This year we paid special attention to releasing new and beautiful templates. We've created dozens of new seasonal templates, templates with unusual shapes, sidemessage and fullscreen templates, feedback templates, and so on.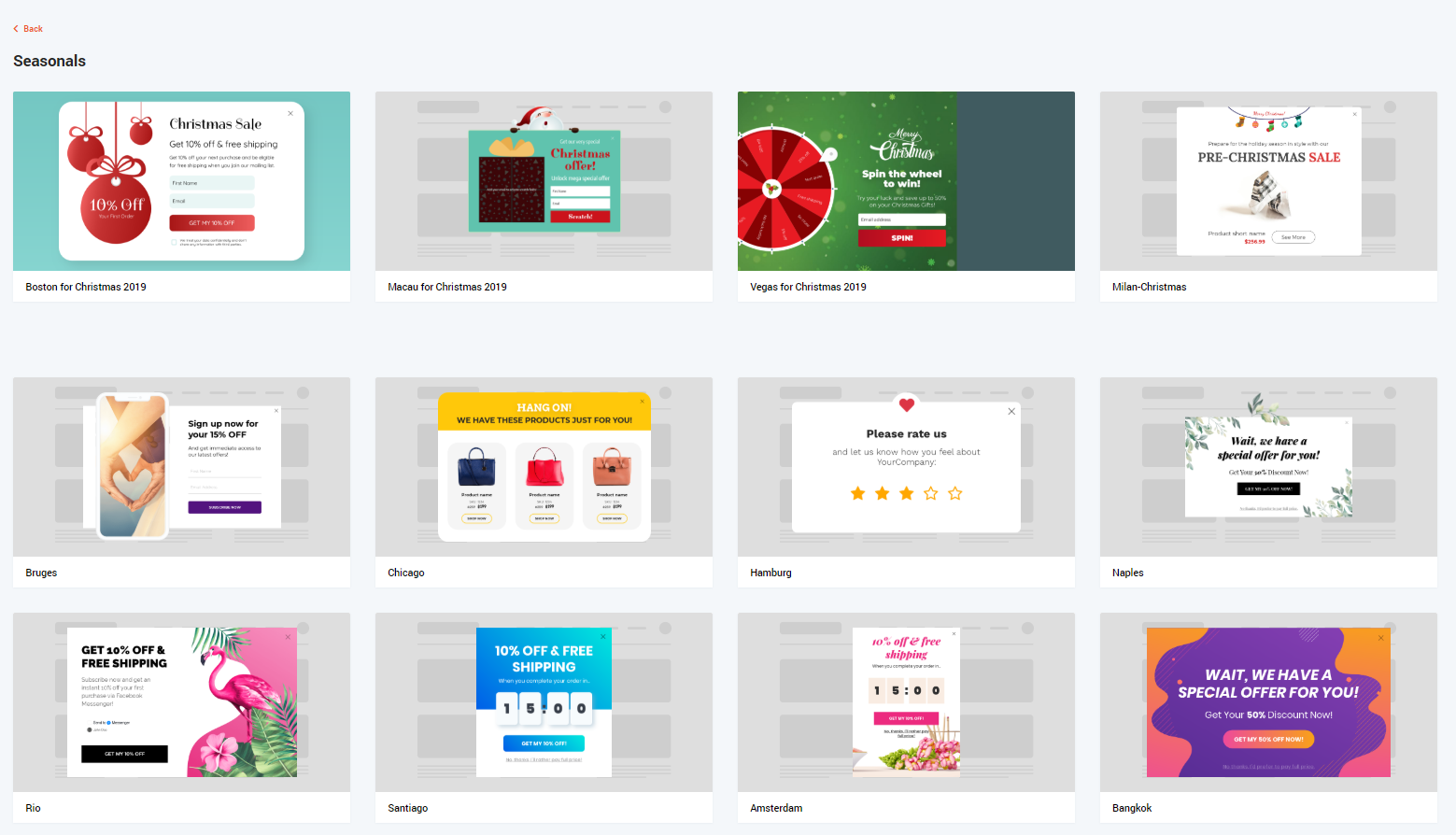 In addition to the 124 new templates, we also released many new features and integrations: Smart Display, AdBlock detection, Shopify coupon redeem, product & HTML element, enhanced A/B testing – just to mention a few examples.
8) Our team continues to grow
At OptiMonk we consider it vital to have a team that consists of a group of passionate digital marketers who consider OptiMonk more than a place to work. We're like a big family. This year we welcomed 6 new colleagues.
Our main goal was to expand our support team, so we can provide more help and even better support to our clients.
Protecting the environment has always been important to our team. However, after the Amazon rainforest set on fire, we decided to include planting trees in our process for a better world and a brighter future.
In the last few months, we've pledged more than 200 trees, and we'll continue to do this next year as well.

Planting trees is one thing, but we are constantly looking for new ways to help protect this planet. For example, recently we bought reusable drink containers for everyone on the team.
10) We won the Hungarian Brands award in the Innovative Brand category again
OptiMonk has won the Hungarian Brands award in the Innovative Brand category the second time this year. The award was given for the tenth time to the Hungarian brands that represent Hungarian companies remarkably both domestically and abroad. We are grateful to the professional committee for the recognition!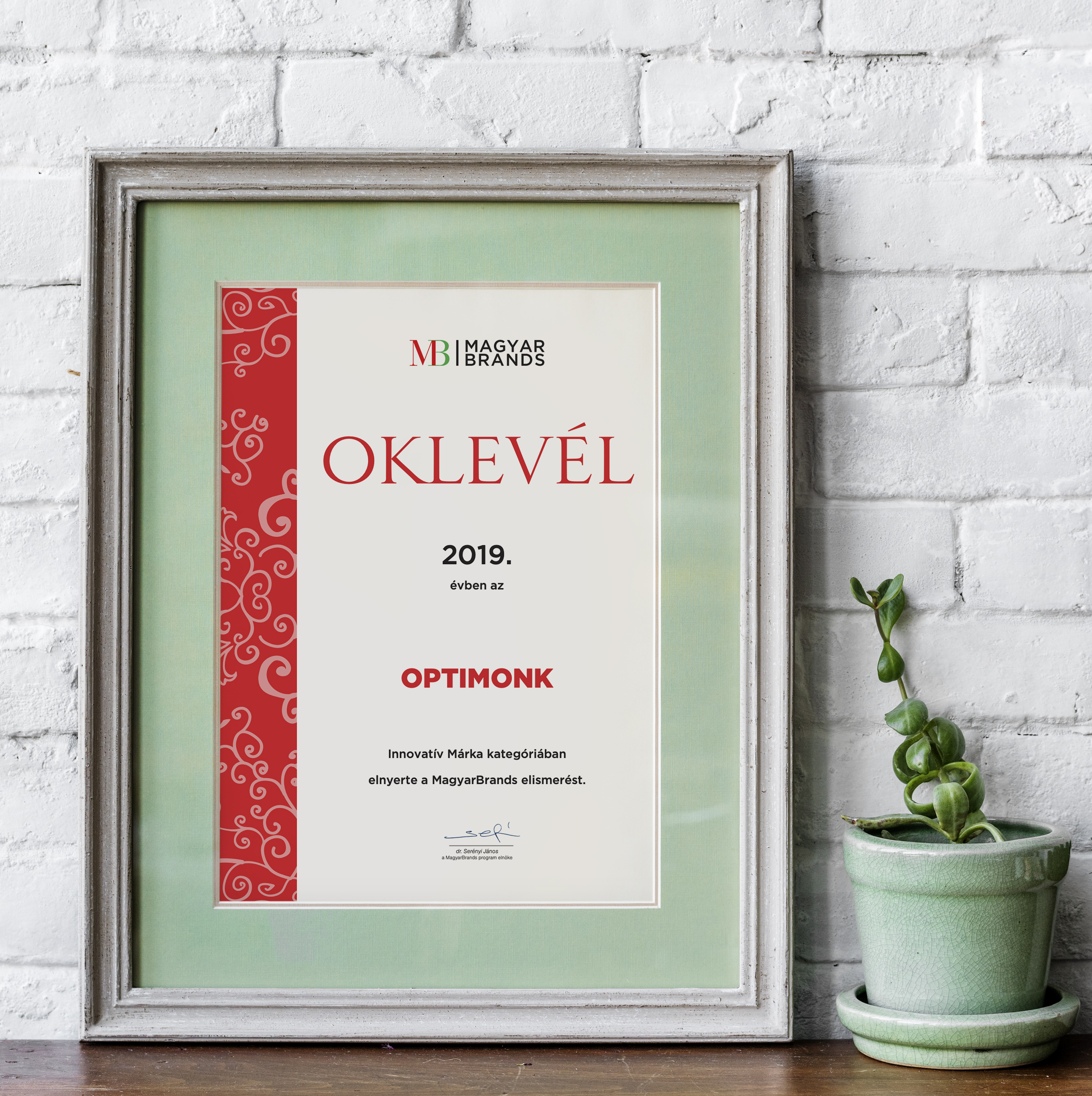 Sometimes we like to take a break and have some fun. So, we had several team building events this year as well. It helps to improve our team dynamics and keeps our perspective at work fresh.
In May, we visited Mád, a beautiful town in Hungary. But we also kept our "summer team-building" tradition alive, and we all visited Mátraháza for a long weekend. Wine tasting, dinner, games, and dancing were all part of the program.

Recently we also had the chance to visit some of our Hungarian customers, meet them personally, talk to them and create some video interviews. Keep an eye on that, they will be available soon! 😉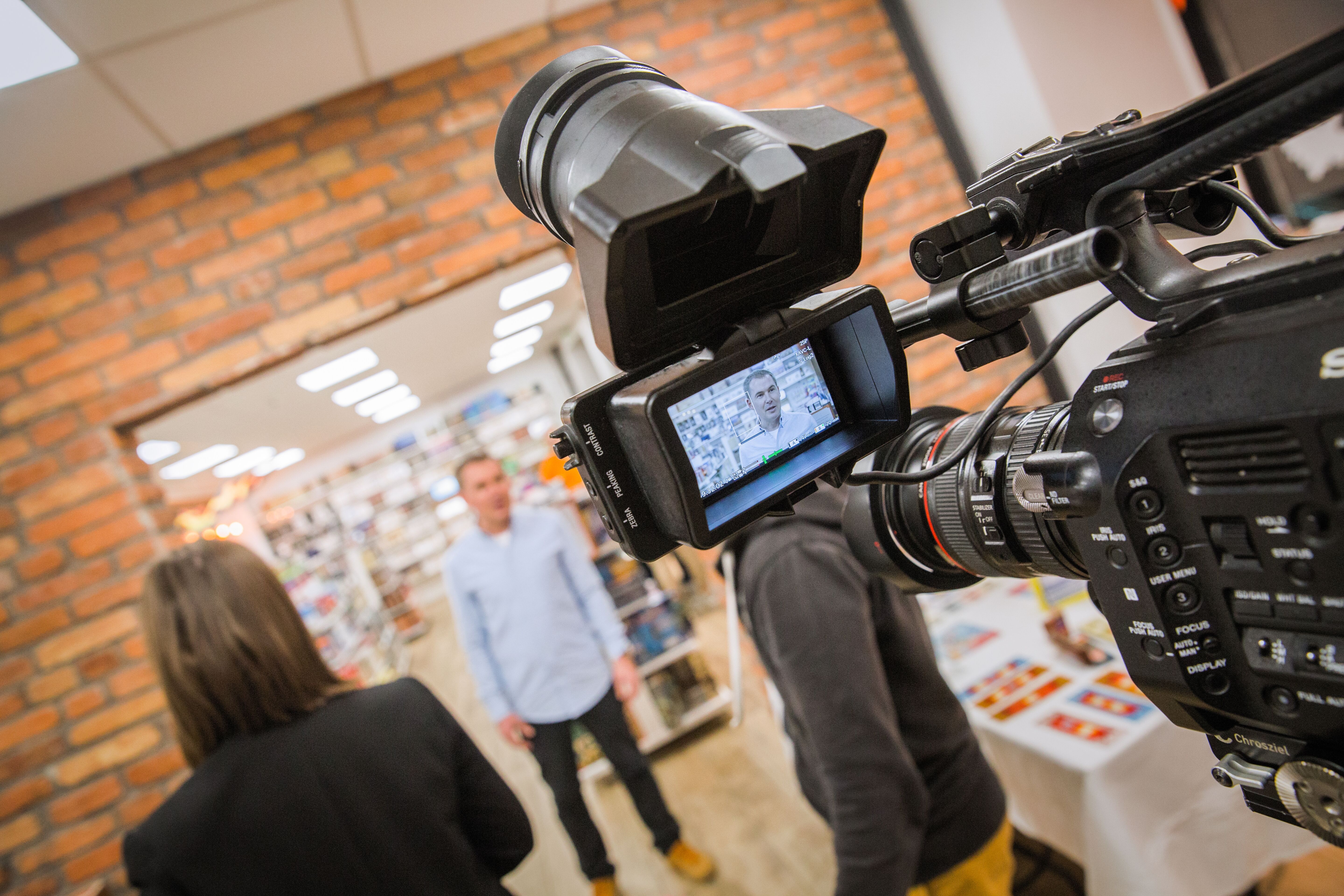 We are overjoyed to share some personal news with you guys as well. This year we had one wedding (look at the beautiful bride on the photo below), and the first "OptiMonk baby" was born.
Congratulations to the newlyweds and to the new parents!!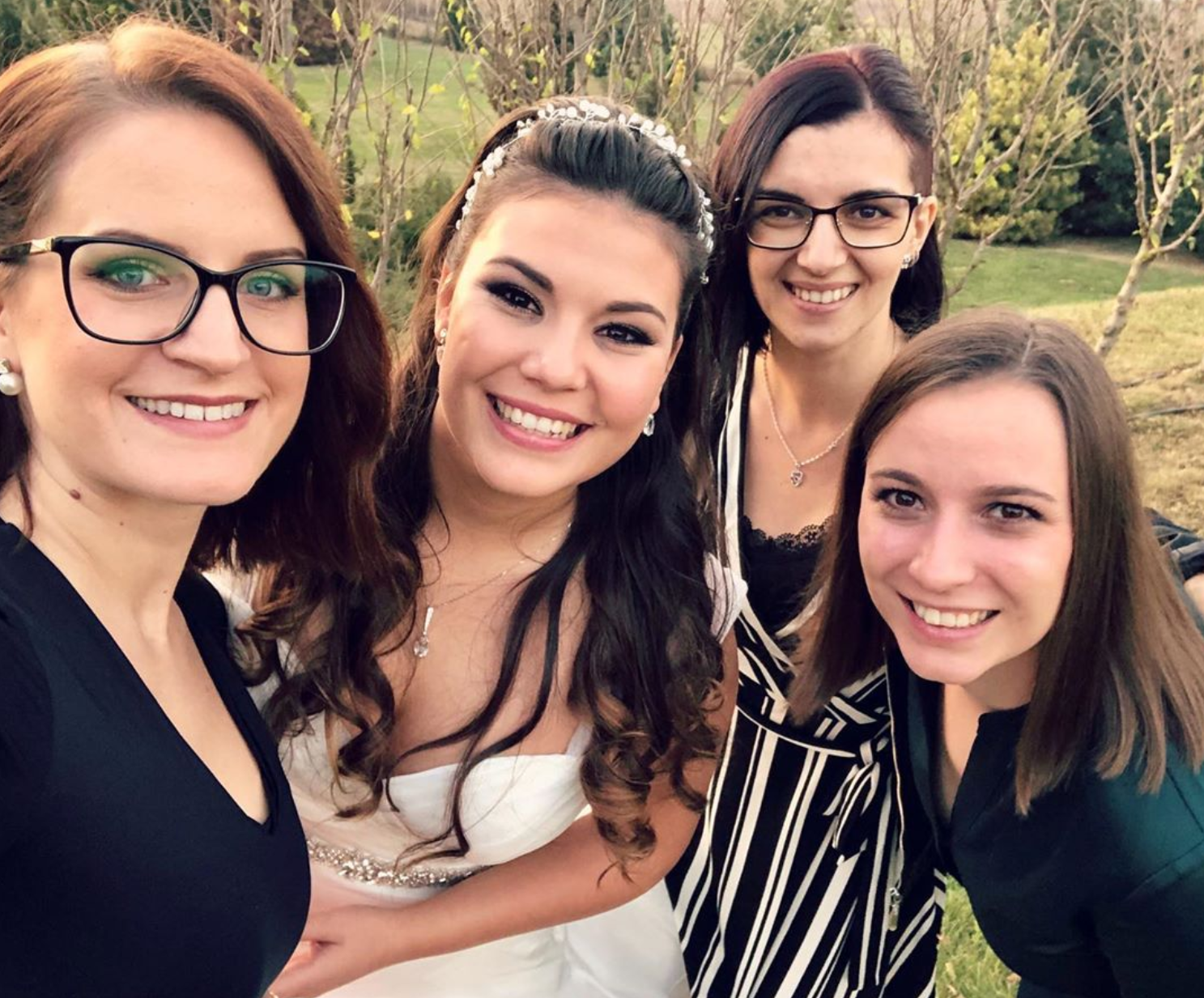 We hope you had a great year too! We look forward to seeing you again in 2020!
The OptiMonk team