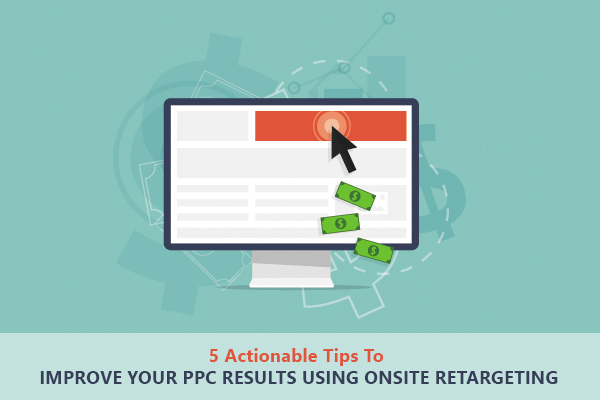 Pay per click campaigns can deliver a huge amount of traffic to your website. However, the return on your PPC campaigns may not be as high as expected. In other words, what you put in isn't always what you get out. A decent amount of your PPC traffic might convert, but it's likely that you're missing an even greater number of opportunities.
One way to improve the return on your PPC click campaigns is through conversion marketing, and to retarget or remarket to your visitors. However, no matter how much money you spend on PPC campaigns and retargeting, you can't capture all your abandoning visitors.
There's a more powerful conversion marketing tool that can multiply your conversions by helping you capture more of your abandoning visitors. It's called 'onsite retargeting' and it can reduce your PPC costs by up to 50% – it other words, you can double the results from your current pay per click budget when you use it right. Let's take a look at how it works.
Introduction to Conversion Marketing + Onsite Retargeting
Conventional PPC retargeting is a powerful digital marketing tool to convert people who have already visited your site, but didn't buy anything or subscribe. It can be considered 'offsite retargeting' because it works by displaying offers to people outside of your website.
On the other hand, onsite retargeting gives you a second chance to convince your abandoning visitors before they leave your website. Onsite retargeting works by monitoring the behavior of your visitors, and when it seems that they are going to leave your site, you can retarget them with a secondary message at the appropriate moment. For this reason, onsite retargeting is also called 'exit-intent' technology, the technology works by detecting when someone is going to 'exit' your site.
Indicators of exit intent
The movement of the mouse is one of the most well known indicators of exit intent. Onsite retargeting enables you to display a message at the exact moment a visitor is moving their mouse out of the page in way that suggests they are going to close the tab, enter another address, or click on a link on their bookmarks to leave your site.
There are some other engagement related metrics that also indicate to exit intent. For example, when your visitors are browsing your page too long without taking action. Or, when a visitor scrolls down to the bottom of the page and doesn't scroll back to the top again.
When exit-intent behavior is detected, you can keep your abandoning visitors on your site by displaying an offer to them. This offer is usually presented in a special type of popup, often called an 'exit-intent popup', but there are several other display formats available.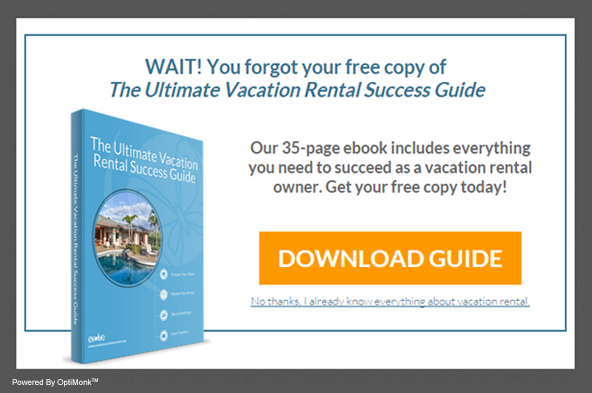 Exit-intent popups (overlays) vs. real popups that Google doesn't allow
With onsite retargeting and exit-intent popups, you don't have to worry about the Google's popup policy. Google doesn't allow any popup that open in a new browser window. However, exit-intent popups are properly considered 'overlays' because they don't open in a separate window.
An overlay doesn't disrupt, disable or block anything, and they don't prevent the visitor from accessing the navigation bar. As a result, both Google and Bing are fine with exit intent overlays.
This also applies to PPC marketing with Google AdWords. According to Google's popup policy, "an acceptable interstitial is a type of graphic that appears within the landing page instead of opening a new browser window". This means onsite retargeting can be used to recapture abandoning visitors on your landing pages that receive direct traffic from Google AdWords.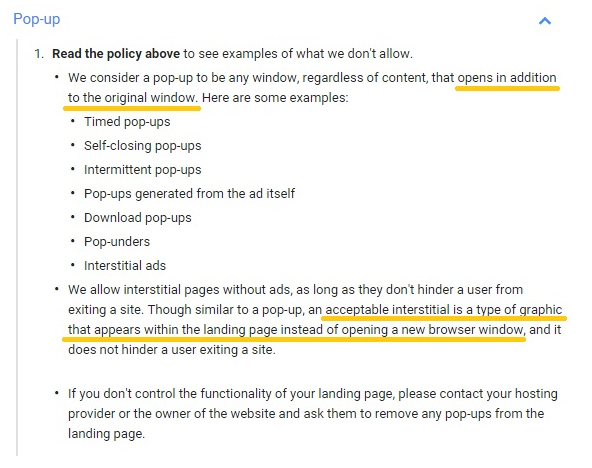 Okay, now that you know the essence of onsite retargeting technology, let's see how it can boost your PPC campaigns.
How to supercharge your PPC results
1. Improve PPC quality score
PPC quality score depends on many metrics including time spent on site, bounce rate, the number of pages visited, and more. You can use onsite retargeting to improve these metrics, which results in a better overall quality score.
Our Digital Marketer case study shows how they achieved a 19.67% decrease in bounce rate. They were also able to increase their time on site by 54%.
2. Promote your best converting offers
As part of your PPC strategy, you may have dozens of landing pages. Typically, most of these pages are not set up for direct conversion, instead they push visitors towards a desired conversion goal or landing page, where the 'real action' happens. By using onsite retargeting, you can redirect your abandoning visitors to irresistible content or an exclusive offer.
The server-security startup, Bitninja, used this eye-catching popup to draw the attention of their abandoning visitors to a free trial offer.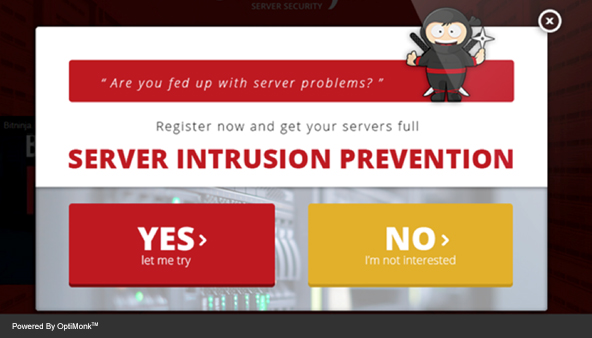 3. Build healthy email lists
Considering that 77% of consumers prefer receiving marketing offers via email, email marketing is still one of the most efficient online marketing tools. To succeed, you need to have a healthy email list and you need to constantly add fresh contacts to your email marketing campaigns to keep your list healthy.
Since there is no shortage of abandoning visitors, onsite retargeting can be used to build and maintain healthy email lists very quickly. It can be really effective for many reasons:
There are few barriers to sign up: it's free and you only ask for an email address, or maybe a name too
Subscribers can be retargeted later through email campaigns
Harder conversion goals can be achieved after signing up
Onsite retargeting can deliver some exciting results. Zooshoo.com was able to convert 7.35% of their abandoning visitors from PPC into subscribers using onsite retargeting.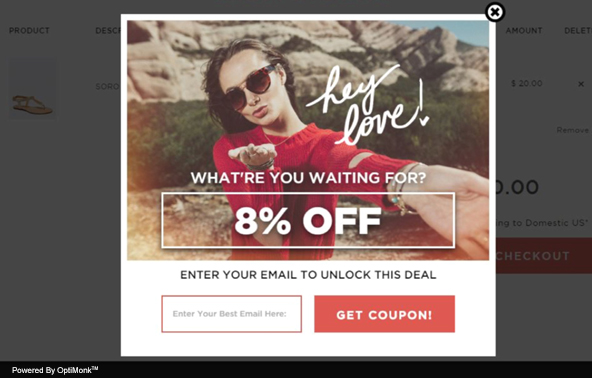 4. Display customized messages for the right customer segments
Your visitors can be in any stage of the buying process when they visit your site: awareness, interest, consideration, intent, evaluation, or purchase. Most of your visitors are not ready to buy or sign up the first time they visit your site. Therefore, you can't communicate to all visitors in the same way.
With the customization that PPC ads make possible, onsite retargeting can also be used to communicate personalized messages that are relevant to a particular audience. You can aim your sales messages to visitors who are in more advanced stages of the buying process, and you can provide a secondary message through your onsite retargeting campaign that targets visitors who are in an earlier stage in the buying process.
For instance, Digital Marketer always promotes their most relevant content to their visitors. If the visitor is interested in blogging, a blog-related popup will appear.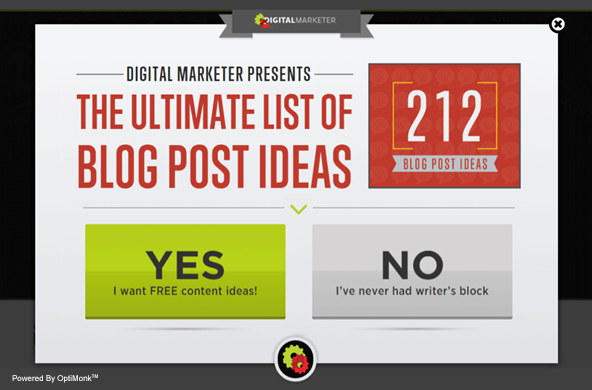 If the visitors are interested in Facebook social marketing or Facebook PPC advertising, Digital Marketer shows them a Facebook-related giveaway: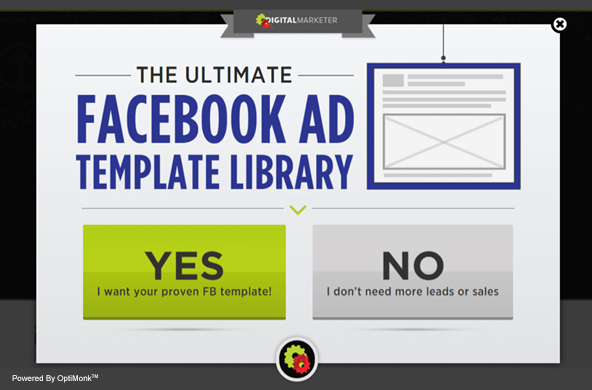 5. Reduce cart abandonment rate
Even if you spend huge amounts of money on PPC campaigns to pump massive amounts of traffic to your website, a certain percentage of your visitors will leave their cart without buying. This is known as cart abandonment rate and even the largest ecommerce sites suffer from high cart abandonment rates.
However, by using onsite retargeting you can recapture more sales by providing an engaging incentive, for example a discount or a free shipping offer, to keep your visitors moving towards checkout. You can also decrease your cart abandonment rate by increasing the urgency of your offer using onsite retargeting.
ThemeIsle, one of the premier vendors of WordPress themes and plugins, used onsite retargeting to persuade abandoning visitors to finish the buying process. They offered a 30% discount to convince their visitors to complete checkout using the following popup.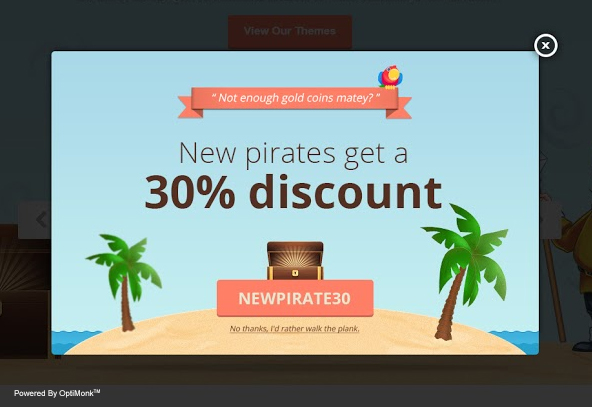 Summary
When you're ready to boost your PPC results, onsite retargeting provides a powerful tool for recapturing more of your marketing investment. You can improve your PPC quality score, build relevant mail lists quickly, and promote your best offers effectively. By using customized messages and reducing your cart abandonment rate, you can achieve your conversion goals a lot easier.
At OptiMonk, our goal is to give you a variety of ways to engage your visitors without annoying them! Onsite retargeting is a powerful tool for recapturing visitors, but we've made it easy to install on any site, so you can start seeing better PPC results with little effort. You can create a free account and see the results for yourself, we're happy to help you get started.