A headline is the most important part of every piece of content. Your headline is a vital part of getting your audience to read the rest of your page, email, popup, or article. 
8 out of 10 people read a headline, but only 2 out of 10 will read the rest. This means that 80% of headlines aren't strong enough to engage readers. 
How do you beat the odds? 
We're here to show you. 
In this post, we'll dive into how to create cool headlines for popups (but our best practices can work in other cases too). 
Read on!
How to write great headlines every single time
1. Keep your headlines short
When you show a popup to your visitors, you have 3 seconds at max to grab their attention. Especially if it's an exit-intent popup. 
Visitors don't have the time to read meaty headlines. Use short, simple, and clear text to get your message across in seconds. 
But how short do your headlines need to be?
CoSchedule notes: blog headlines with 6-7 words typically get the best results. At OptiMonk, we found this length was the sweet spot for popup headlines too.
Look at how impactful these 6 words are below. This popup example keeps things short and snappy: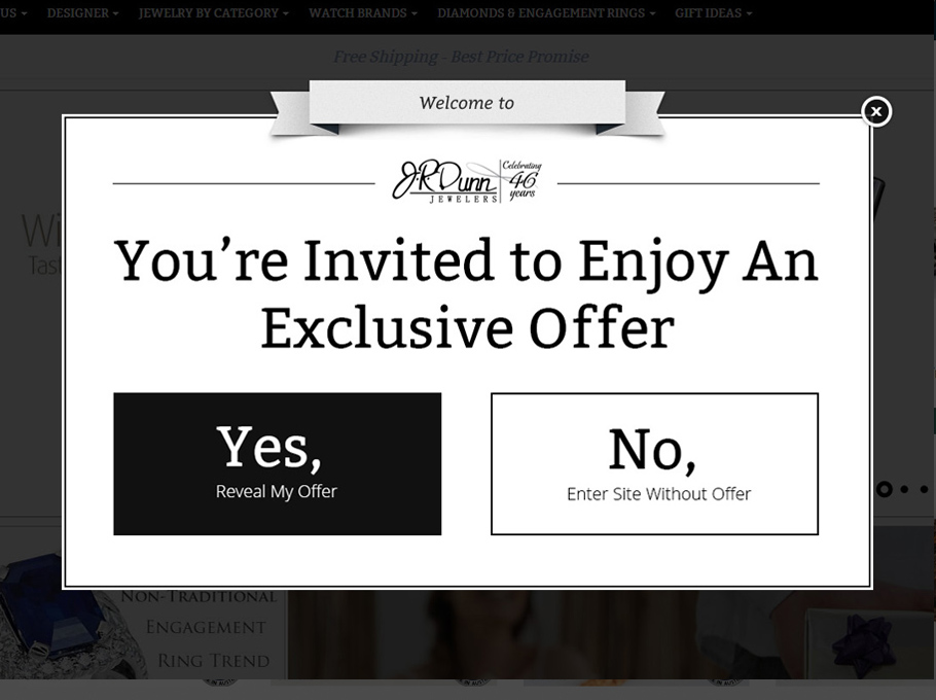 2. Stay accurate and make your headline superclear 
Clear headlines set the right expectations. Your readers will know exactly what they'll get from your offer. 
This builds trust and helps create a seamless user experience. 
On the flipside, researchers found that misleading headlines can undermine a reader's ability to recall the details of an article later. It can even muddle their understanding of the topic. 
How can you make your headline super clear? Here are a few ways: 
1. Be specific. "20 Fitness Hacks to Help You Lose Weight" is far clearer and more clickable than "How to Lose Weight."  
2. Don't mislead with clickbait and inaccurate headlines that don't fully reflect your offer or content. 
3. Optimize your headlines with specific numbers and percentages (these are click-through rate boosters in themselves).
4. Ditch the jargon and avoid business or marketing speak—think "disruptive," "scalable," "industry leader," or any lingo you wouldn't use in a conversation with a friend. 
Want to see these points in action?
This awesome Magic Spoon headline clearly illustrates value and purpose. It's super-clear and specific. 
It's readable and pulls the visitor in: 

3. Make your headlines powerful 
For better headlines, work on your copywriting skills. Good writers keep a swipe file of great headlines to use as ideas later. If you don't have one, you can make your headlines stronger by:
Showcasing and highlighting your value proposition. What's the main value that your visitors will take away from using your product or service? Talk about that instead of blah copywriting for product features. 

Using power words to trigger a psychological or emotional response. These words tap into our most human desires like ease, power, or status. Examples include "free" and "easy."

Directing your headlines to your reader. Use "you" instead of we or us. 
This headline from Native Deodorant keeps it sleek and simple, and it includes power words.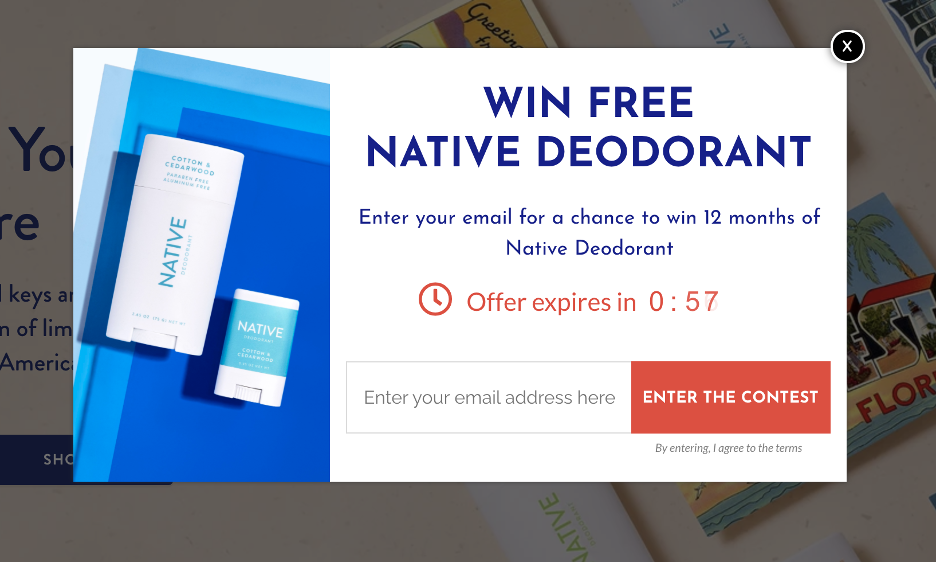 4. Create urgency in your headlines
If your offer seems like it's available forever, visitors won't feel the pressure to make a purchase. Create urgency by creating a time-sensitive offer. Use time-sensitive language such as: "Offer expires tomorrow" or "Last chance." 
Check out this example from Birchbox. It builds a sense of urgency by including the phrase "Limited Time Only."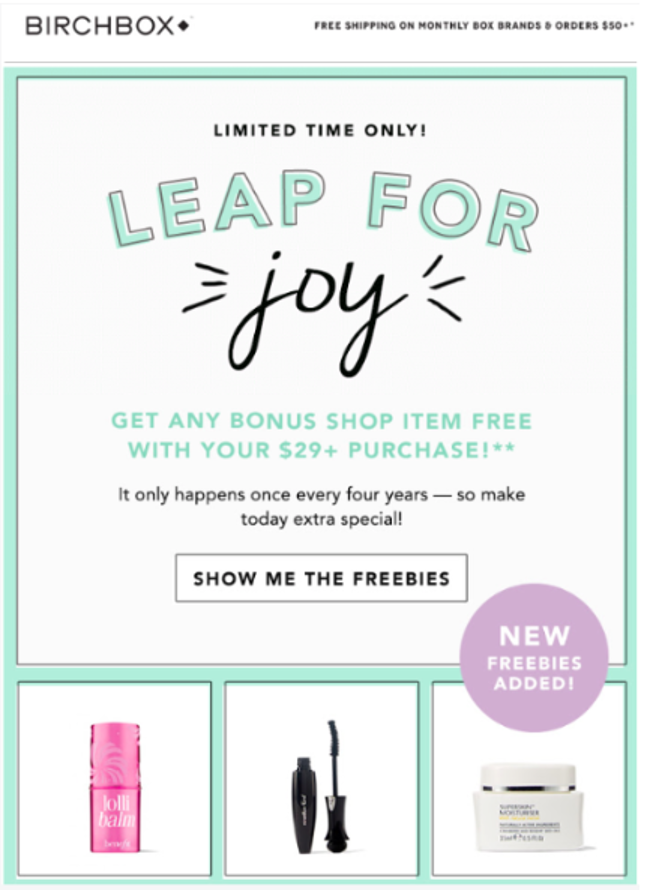 5. Make your headline unique
You won't stand out if your headline is just like everyone else's.
Bring an element of surprise or curiosity. 
Think: "Here's the One Productivity Hack the 10 Most Successful Business Owners in the USA Use." 
You're not giving the game away; you're teasing out the ideas in the post. 
Another way to make your title unique is to use more interesting language or to play with slang. People are used to reading dry headlines—surprise and delight them by using more fun and colorful phrases. Fun phrases like "ace solution," "rocket revenue," "vibe," and "glow up." 
Also, avoid cliches, or what respected content-marketing expert Ann Handley calls 'frankenphrases'. Cliches are easy to write but boring to read. Check for and remove any cliches when you edit. 
Examples include: "kiss and makeup," "read between the lines," and "all that glitters isn't gold." 
You can also play with uniqueness by using your headline to highlight a unique fact about your brand or company. Numerade uses their massive Discord following as social proof for their impactful sidemessage headline.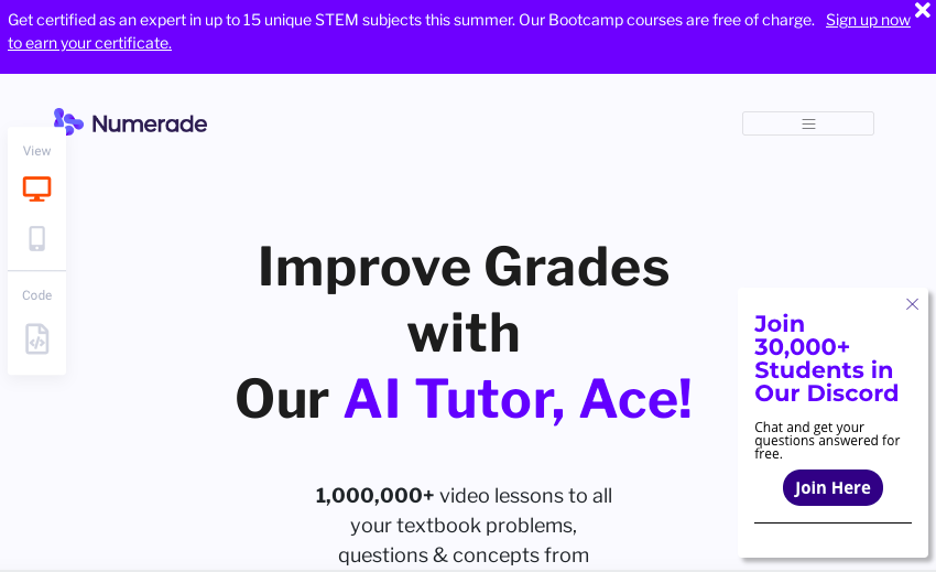 You've seen how to make a headline that captures attention and hooks readers. Now let's see how these lessons play out in some of our top-performing popup headline templates. 
48 popup headline examples that convert
Lets narrow our focus on our users' highest-performing popups.
Our experts reviewed and analyzed several popups created by OptiMonk users. These are the 48 most powerful headlines. Take note of your favs, and A/B test them for your store.
Promotional headline ideas
The aim of these headlines is to sell. Here are the highest performers:
1. Check out now and receive [number]% OFF
2. Get a $[number] gift card
3. Take [number]% off your first order
4. Sign up now for an instant [number]% off coupon
5. Save [number]% now!
6. Sale at [company name]! Up to [number]% off!
7. Enter your email for a special discount
8. Join our email list and get free shipping today
9. Get [number]% off your first purchase
Urgency headline ideas
These headlines create a sense of urgency—pushing your readers to act. Check out some of the best:
10. Last chance! [number]% of all products ends tomorrow!
11. Here's $[number]off. This purchase only!
12. Check out our exclusive offers – only for a limited time!
13. Free shipping if you complete your purchase within 15 minutes
14. Free shipping on orders over $[number]. Offer expires on [date]
15. Sign up for our newsletter to get [number]% off! Hurry, the offer ends in 3 days!
Email list-building headline ideas 
You want a list-building headline to beef up your subscriber list. See the ones that performed best for our users:
16. Keep up with the latest news
17. Sign up for the newest [industry] tips you won't want to miss!
18. Sign up to get an exclusive sneak peek into [blank]
19. Subscribe to our newsletter and get our ultimate guide for FREE
20. Get a free copy of [ebook]
21. Before you go… Grab your free eBook
22. Join [number] of customers already enjoying [benefit]
23. Enter your email for your chance to win
24. Get your free membership today!
25. Don't miss out on our amazing offers!
26. Enter to win your dream [product]
27. Subscribe for access to email-only deals
28. Receive special offers only available to subscribers
29. Enter your email and get a free gift!
30. Sign up to receive your promo code
31. Get the latest tips from top influencers
32. Get free instant access
Question headline ideas
Pose a question to your visitors as this helps build excitement and prime your visitors for future action (e.g. "would you like a discount?" gets them amped to buy from you). Take a look at our winners: 
33. What are you waiting for? [number]% off
34. Up to [number]% off [product]?
35. Are you ready to boost your [blank]?
36. Do you want to boost your [blank]?
37. Want to score [number]% off your first purchase?
38. Are you ready? Get your bonus right now!
39. Leaving so soon? We just wanted to give you [number]% off…
Command headline ideas
These headlines help overcome people's inherent inertia and resistance by giving them a clear directive.
40. Wait! We want to give you a [number]% discount for your first order.
41. Wait! You forgot your free copy of [ebook]!
42. Wait! Grab this free eBook!
43. Don't miss our special offer!
44. Grab a free [something] now!
Direct headline ideas
These headlines are straightforward and get right to the point.
45. Get free shipping
46. New products in stock
47. [number]% off
48. $[number] off any [product]
Bonus tip: 27 magic headline words that make a difference
Check out the list below for the top 27 magic words to use in your popups. These words regularly come up in the highest-performing popup headlines among OptiMonk users. 
Sprinkle 1-3 magic words in each of your headlines for max impact: 
New

Join

Latest

Now

Free

OFF

Offer

Save

Exclusive

Unique

Ultimate

Best-selling

Download

Special

Sale

Limited

Discount

Extra

Immediately

Coupon

Gift

Code

You

Tips

Get

Wait

Guide
Feeling stumped by low conversion rates? Did you feel like your headline was to blame? 
No sweat, my friend. With the right power words, persuasion hacks, and sharp, clear copy behind you, your headlines will work beautifully to draw in your visitors and spike your results. 
Ready to jump into your next campaign and flex your new headline-writing skills? Get started with our toolkit that includes a headline-writing cheat sheet and 48 easy-to-use templates. Click on the button below to download the toolkit!