Segmenting your email list is a powerful way to personalize your email marketing campaigns. Instead of sending your customers irrelevant emails that never get opened, you can target the needs and interests of specific groups of customers.
A simple example would be segmenting your list in order to send different offers to men and women, but as you'll see, it can get much deeper than that.
In this article, we'll examine three different ways to build a segmented list, and rank them from worst to best.
Let's start off with the least effective way to gather the data you need to segment your list.
1. Ask for all information in one step
If you want to segment your email list, you're going to have to collect more information than just your visitors' emails. Knowing things like whether someone identifies as a man or a woman, or what type of products they're interested in, will allow you to place them in the correct segment.
The first way you could gather this data is by asking the segmentation question(s) at the same time that you ask for their email.
Check out the example below for what this could look like: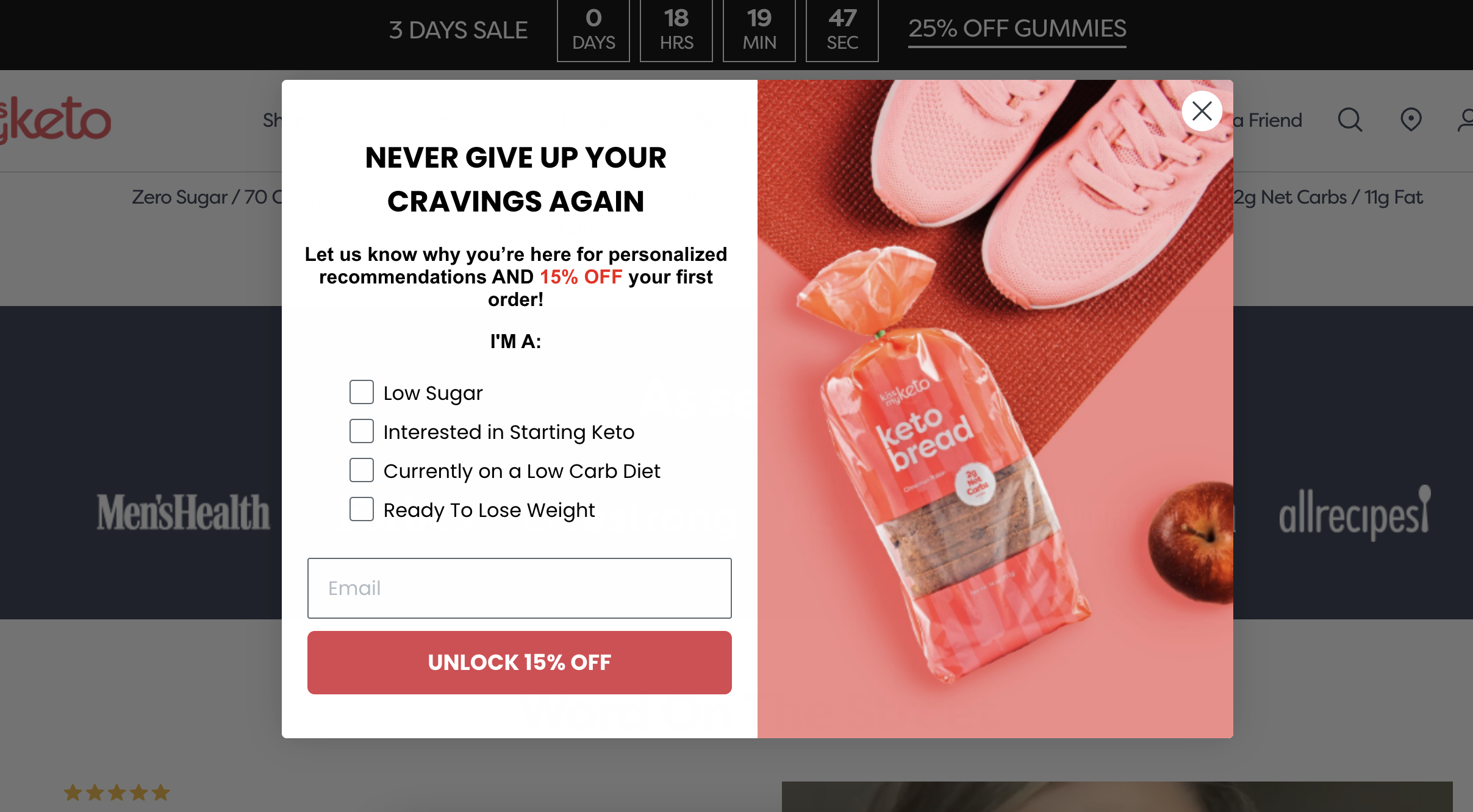 There are a few reasons that this method of gathering customer data isn't ideal.
The UI is very dense and complex. A visitor has to read lots of small text to understand what the options for declaring their interests are. This creates a big mental barrier to completing the form.
Plus, asking for too much information at once can feel frightening, and as a result many visitors just won't bother.
That's why a campaign like this probably won't have a very high conversion rate.
2. Use a conversational popup
We've established that asking for all the information you want to gather in one step isn't a great strategy. So what can you do?
You could choose to use a conversational popup to break your form up into multiple steps. This way, you can first ask a segmentation question, and only once visitors have already answered it, ask for their email address.
By asking for email addresses and segmentation information in two different steps, you reduce the perceived difficulty of completing the form.
Check out how simple and clean the first stage of this conversational popup looks: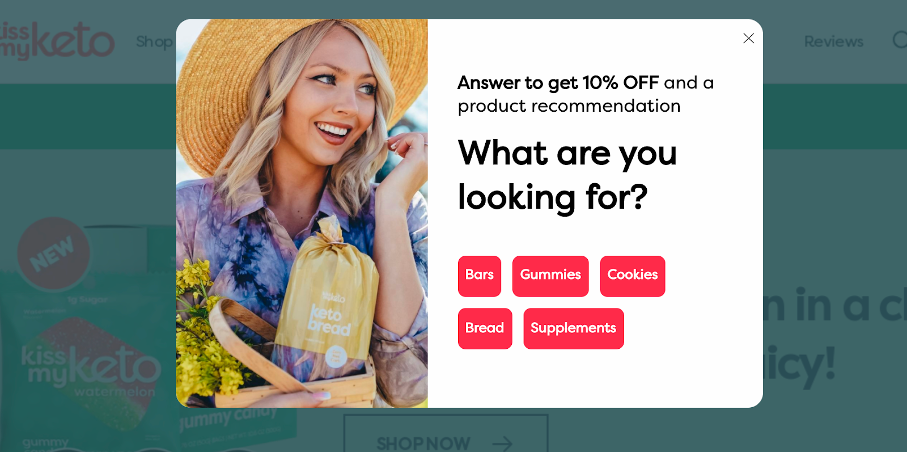 Once the potential customer has selected what types of items they're interested in, you can ask for their email with a very short, simple second step.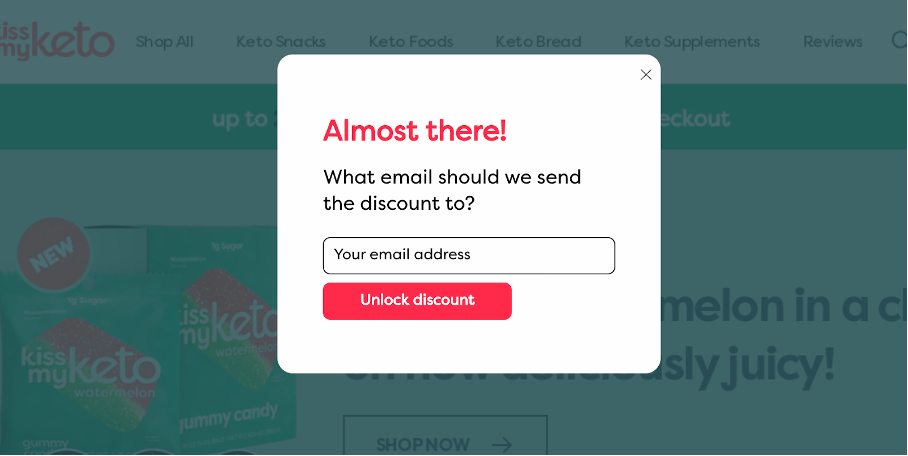 Using this strategy can increase your conversion rates by at least 20% compared to the first strategy. That's a lot of extra email signups!
And since you'll know what each visitor is interested in, you can end this sequence by recommending relevant products to them. This can help you increase your sales at the same time as you grow your list.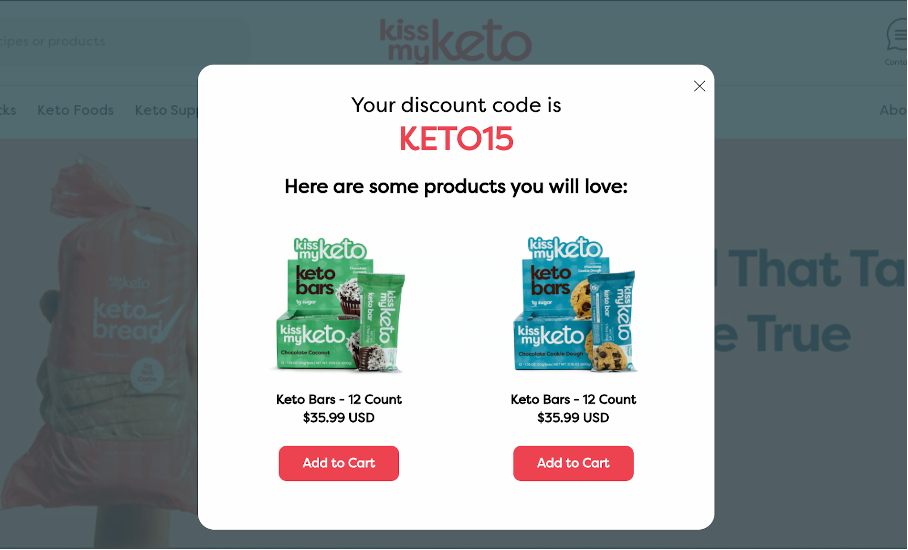 If you'd like to get started with this strategy, choose one of our pre-made conversational popup templates below:
Finally, your third option for building a segmented email list is called the "no-loss method." It works by first asking for a visitor's email address and then asking them your segmentation question.
It's called the no-loss method because it solves one of the major problems with strategy 2: there may be users who answer the segmentation question but then refuse to provide their email address. These are "lost" conversions, since you've collected segmentation data from a user but you don't have an email address to associate it with.
Here's what the first stage of a no-loss list-building campaign could look like: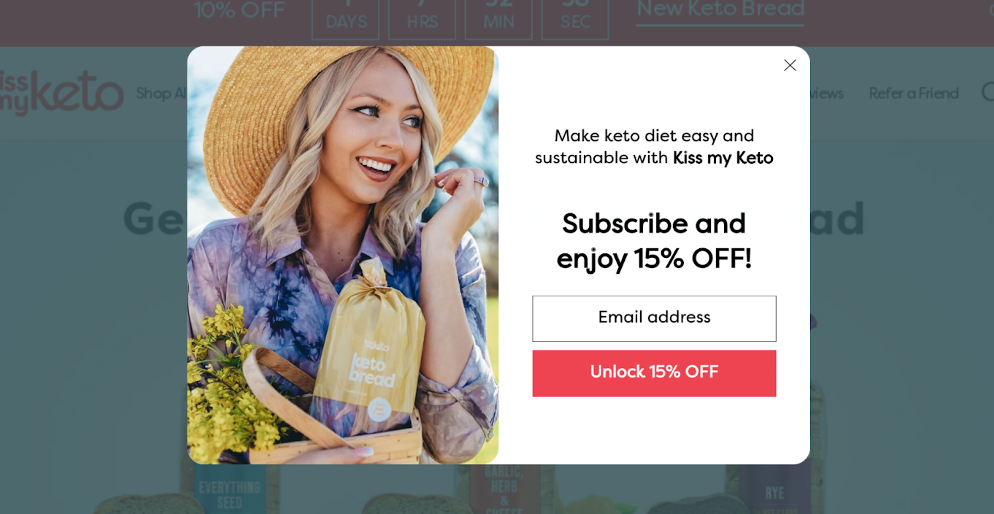 Since everyone has to enter their email address to reach the second stage of the popup, you won't lose any conversions.
And since it takes so little effort for visitors to declare their interests, almost all of them (95%+) will answer your question!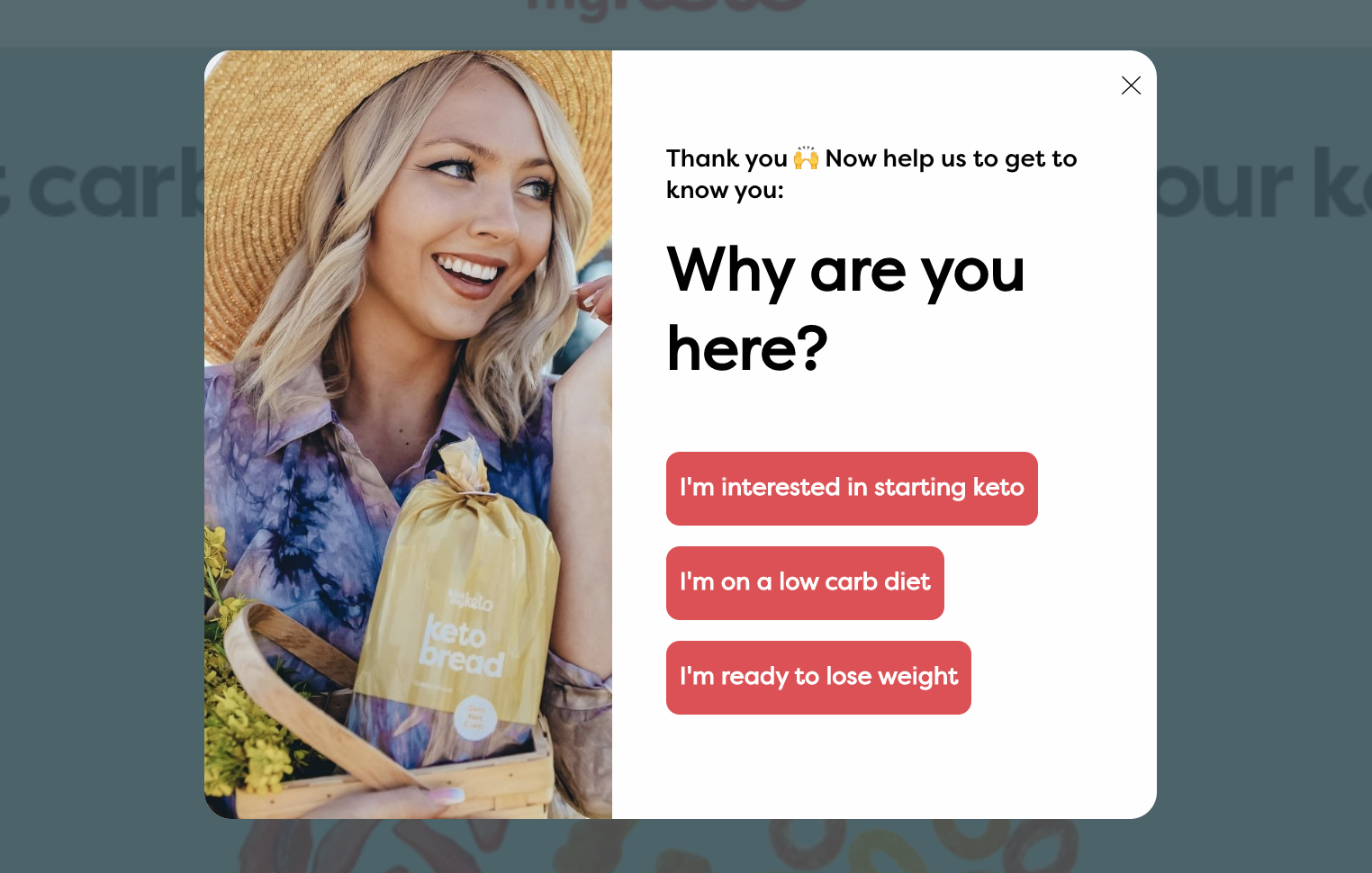 Email marketing is as important as ever in ecommerce. But consumers now have higher expectations about the content you're sending them: if you want to engage your subscribers, you need to be sending them relevant content. And the best way to do that is to segment your email list.
You can set up one of OptiMonk's high-converting "no-loss" lead generation campaigns in just minutes. And since OptiMonk integrates with all the most popular email marketing tools, including Klaviyo and Mailchimp, you can easily send the information you collect directly to your email marketing tool.
If you don't already have an OptiMonk account, create one for free today!